Pizza is a classic comfort food enjoyed by people of all ages. While it may not be the healthiest meal option, it is possible to make some smart choices when it comes to toppings to create a high-protein pizza that can satisfy your cravings and fuel your body.
To help you out, we have discussed some high protein pizza toppings in this article. So, begin your healthy eating journey!
Chicken
Chicken is strong in protein and low in carbs, and it is all you need for your nutritious pizza. You can simply pick up some already-cooked chicken from the deli counter, or you can prepare your own chicken breast to put on your pizza.
The presence of Vitamin B12, typtophan, iron,  zinc, and copper are all abundant in chicken. Moreover, be sure to choose a kind with a low salt level as this will raise the meat's nutritious worth. So go ahead, and add some chicken toppings to your pizza!
Egg
In order to add more protein to your homemade pizza, all you have to do is break and cook one egg in the centre of it. In addition, if you cook the egg perfectly, you'll have some runny yolk to dip your crusts into. Eggs contain Vitamin B2 (riboflavin), vitamin D, vitamin B12, and iodine all naturally in abundance. They also include vitamin A and many other B vitamins, including folate, biotin, and pantothenic acid.
Adding an egg to your pizza not only boosts the protein content but also adds a rich, creamy texture. You can either crack an egg on top of your pizza before baking it or scramble the eggs before adding them to the pizza.
Ham
If you like Hawaiian pizza, the high protein and low carb topping is welcome news for you. Ham is rich in protein and low in carbohydrates, making it ideal for pizza lovers.
Prawns
While not everyone likes seafood on pizza, prawns are a high protein, low carb addition that pairs nicely with a variety of various vegetables. If spicy food is your style, you can pre-cook and marinate your prawns in some garlic and chilli.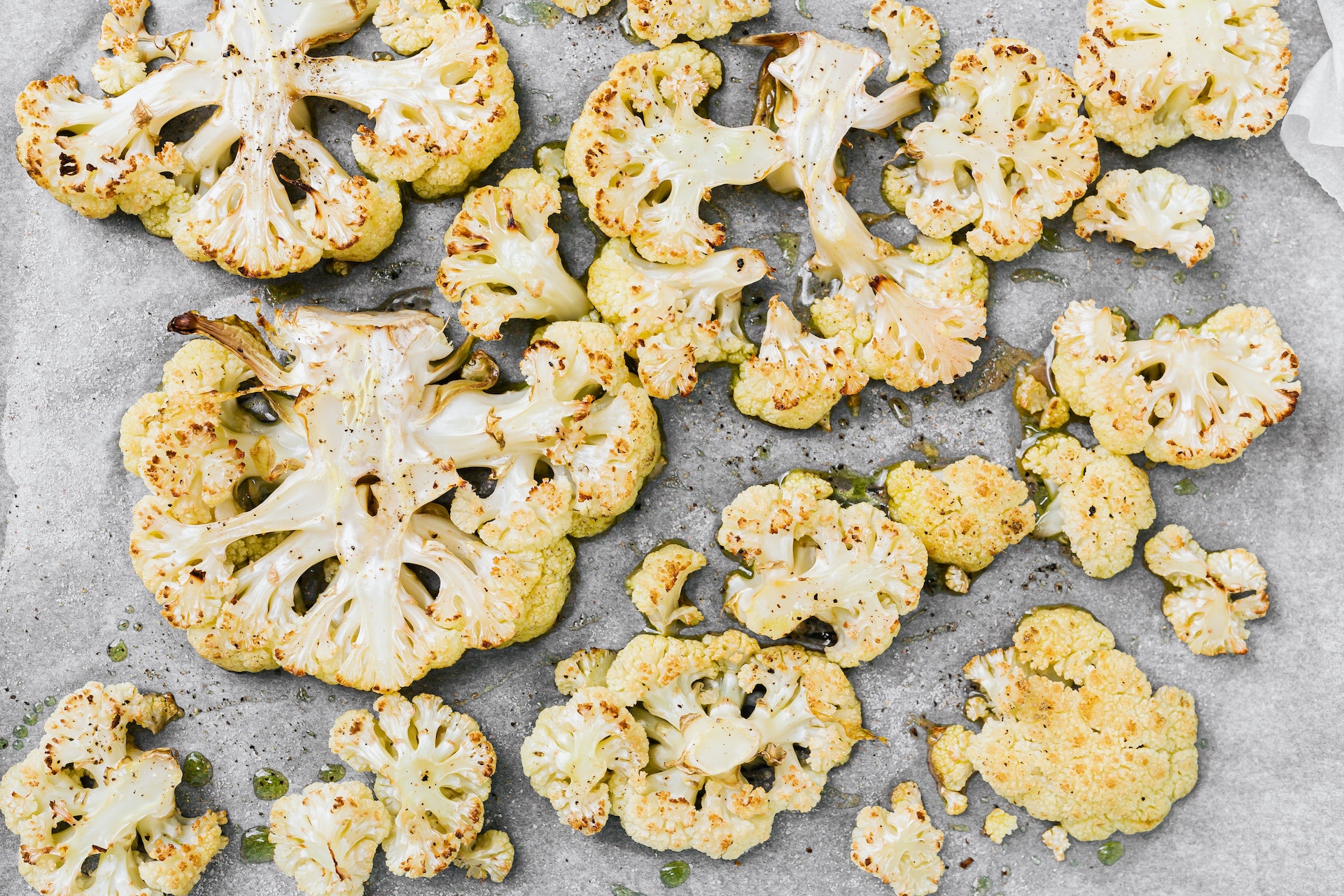 Cauliflower
Cheese and cauliflower go well together, particularly mozzarella and parmesan. With some of practically every vitamin and mineral you need, cauliflower is a fantastic source of vitamins and minerals. From now on, add some cauliflower to your homemade pizza the next time you make one.
Greek Yoghurt
Greek yoghurt is a great alternative to traditional pizza sauce. It is high in protein and low in fat, making it a healthier choice. You can also mix it with herbs and spices like garlic, basil, and oregano to give it some flavour.
Turkey
Turkey is a fantastic source of B vitamins, and minerals, and has lean protein that is low in fat. It also helps in promoting heart health. While you wouldn't find turkey often on a standard pizza, it's definitely worth a try!
Portobello mushrooms
Not everyone like vegetables such as mushrooms on pizza, particularly if they are serious meat eaters. However, adding vegetables to your pizza may be a fantastic low-carb and high-protein supplement.
I like the flavour and texture of portobello mushrooms, and they are delicious when topped with oregano and an additional helping of parmesan cheese, which is rich in protein. Yum!
Shrimp
Shrimp is a low-calorie, high-protein topping that adds a unique flavor to pizza. It is also an excellent source of omega-3 fatty acids, making it a great choice for those looking to improve their heart health.
Homemade pesto
Have you considered creating your own homemade pesto in place of pizza with tomato sauce? It is really tasty and rich in protein and low in carbohydrates, which makes it an ideal choice.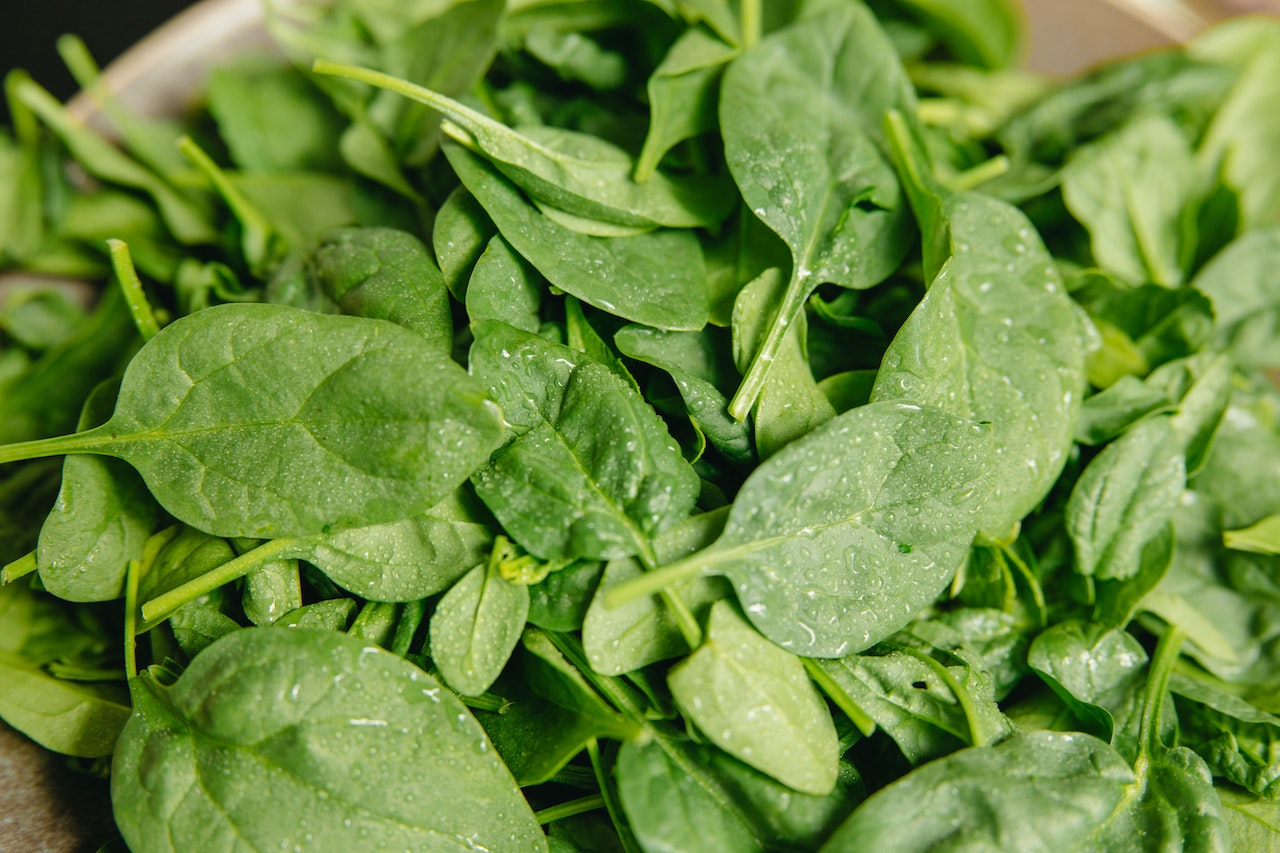 Spinach
Spinach is the pinnacle of high-protein vegetarian pizza toppings, it was Popeye's favourite vegetable for a reason. Moreover, spinach has been linked to a lower risk of developing cancer, improved bone density, lower blood sugar, improved vision, and many other health advantages.
It is a fantastic alternative for vegans or vegetarians as well for a very high protein spike suggest a spinach, mushroom, and garlic pizza.
Conclusion
Pizza doesn't have to be a guilty pleasure. However, by choosing the right high-protein toppings, you can enjoy a delicious and nutritious meal that will fuel your body and satisfy your cravings.
So next time you're making a homemade pizza, consider adding some of these high protein toppings to make your pizza healthier and more satisfying.