Like multinational pizza chains or not, Domino's Pizza operates in 95 countries around the globe, and have thousands and thousands of stores. That means an insight into Domino's Pizza toppings around the world is a look into local tastes and cuisines.
In this guide, we'll take a look at some of the 95 countries that have Domino's, and discover what are the local Domino's pizza toppings favourites…
The 95 countries that Domino's Pizza currently operates in, are Aruba, Australia, Austria, Azerbaijan, Bahamas, Bahrain, Bangladesh, Belarus, Belgium, Brasil, Bulgaria, Cambodia, Canada, Cayman Islands, Chile, Colombia, Croatia, Cyprus, Czech Republic, Denmark, Dominican Republic, Ecuador, Egypt, El Salvador, France, Georgia, Germany, Ghana, Greece, Guam, Guatemala, Haiti, Honduras, Iceland, India, Indonesia, Ireland, Israel, Italy, Jamaica, Japan, Jordan, Kenya, Kosovo, Kuwait, Lebanon, Luxembourg, Macedonia, Mainland China, Malaysia, Malta, Mauritius, Mexico, Morocco, Netherlands, New Zealand, Nigeria, North Cyprus, Norway, Oman, Pakistan, Panama, Paraguay, Peru, Philippines, Poland, Portugal, Puerto Rico, Qatar, Romania, Russia, Saudi Arabia, Serbia, Singapore, Slovakia, South Africa, South Korea, Spain, Sri Lanka, St. Kitts, St. Lucia, St. Maarten, Sweden, Switzerland, Taiwan Region, Thailand, Trinidad & Tobago, Turkey, Ukraine, United Arab Emirate, United Kingdom, United States, Uruguay, Venezuela and Vietnam.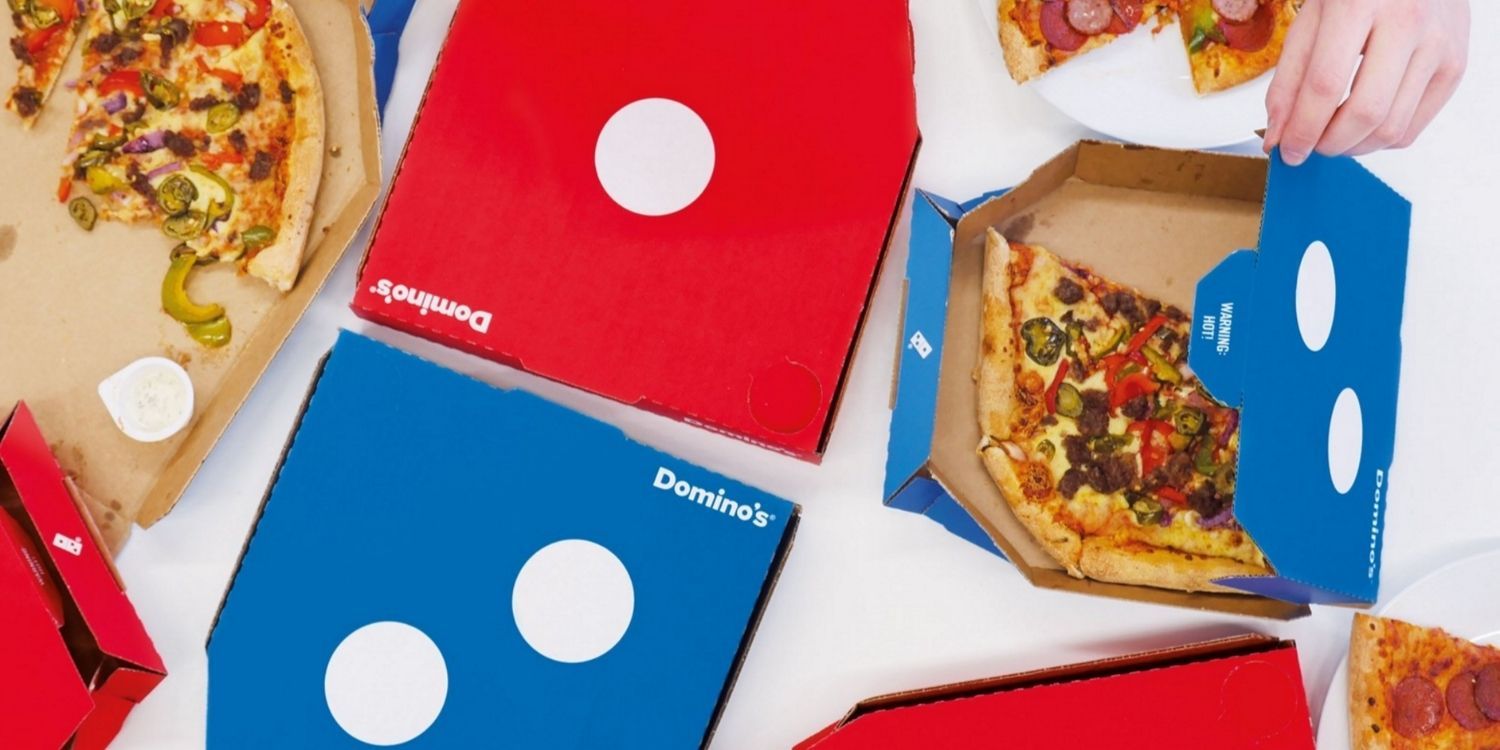 Let's take a look at just a handful of the many countries they operate in, and what they include as toppings on their menus.
Let's get into it!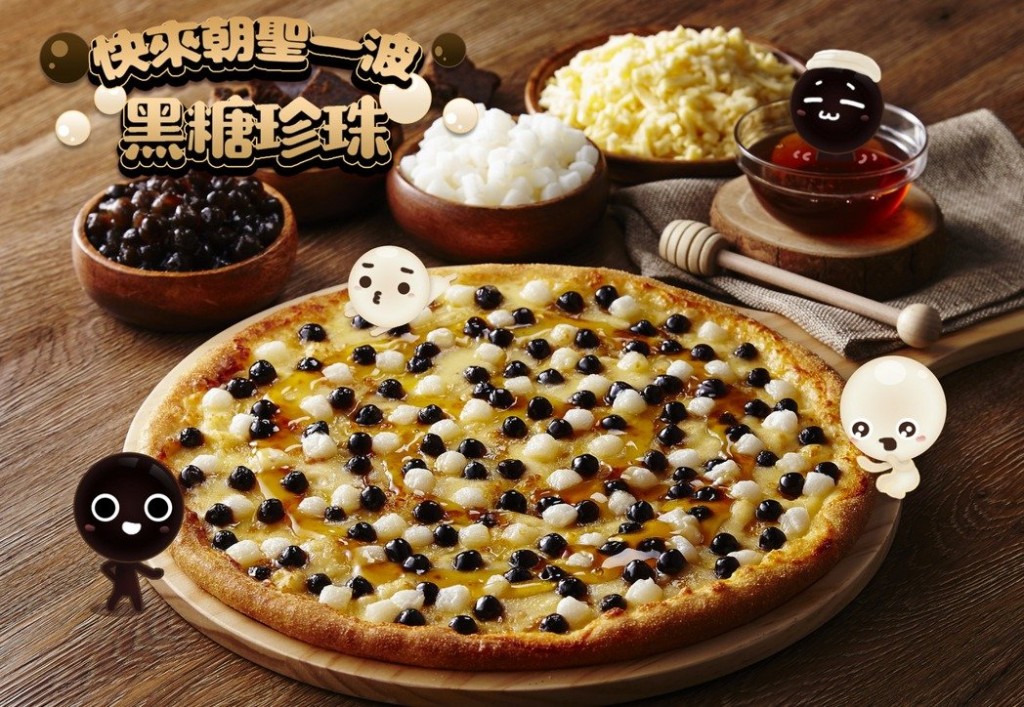 Domino's Pizza Australia
You'd think that the Australian Domino's would have Kangaroo and Emu on the menu, however they sadly don't. They do have a significant list of toppings however…
American Burger Cheese
Anchovy
Bacon
BBQ Sauce
Beef
Butter Chicken Tikka Sauce
Camembert cheese
Capsicum
Chicken
Chilli Flakes
Cinnamon Sugar
Crème Fraiche
Dessert Butter
Feta cheese
Frank's Red Hot Sauce
Garlic Parmesan Aioli
Garlic Sauce
Ham
Hickory BBQ Sauce
Hollandaise Sauce
Icing Sugar
Impossible Plant-Based Beef
Italian Sausage
Jalapenos
Mayonnaise
Mozzarella cheese
Mushrooms
Olives
Onion
Oregano
Paneer cheese
Pepperoni
Peri-Peri Sauce
Pineapple
Pizza Sauce
Prawns
Semolina
Spinach
Spring Onion
Sprinkle cheese
Tomato
Tomato & Capsicum Sauce
Vegan Cheese
Vegetable Oil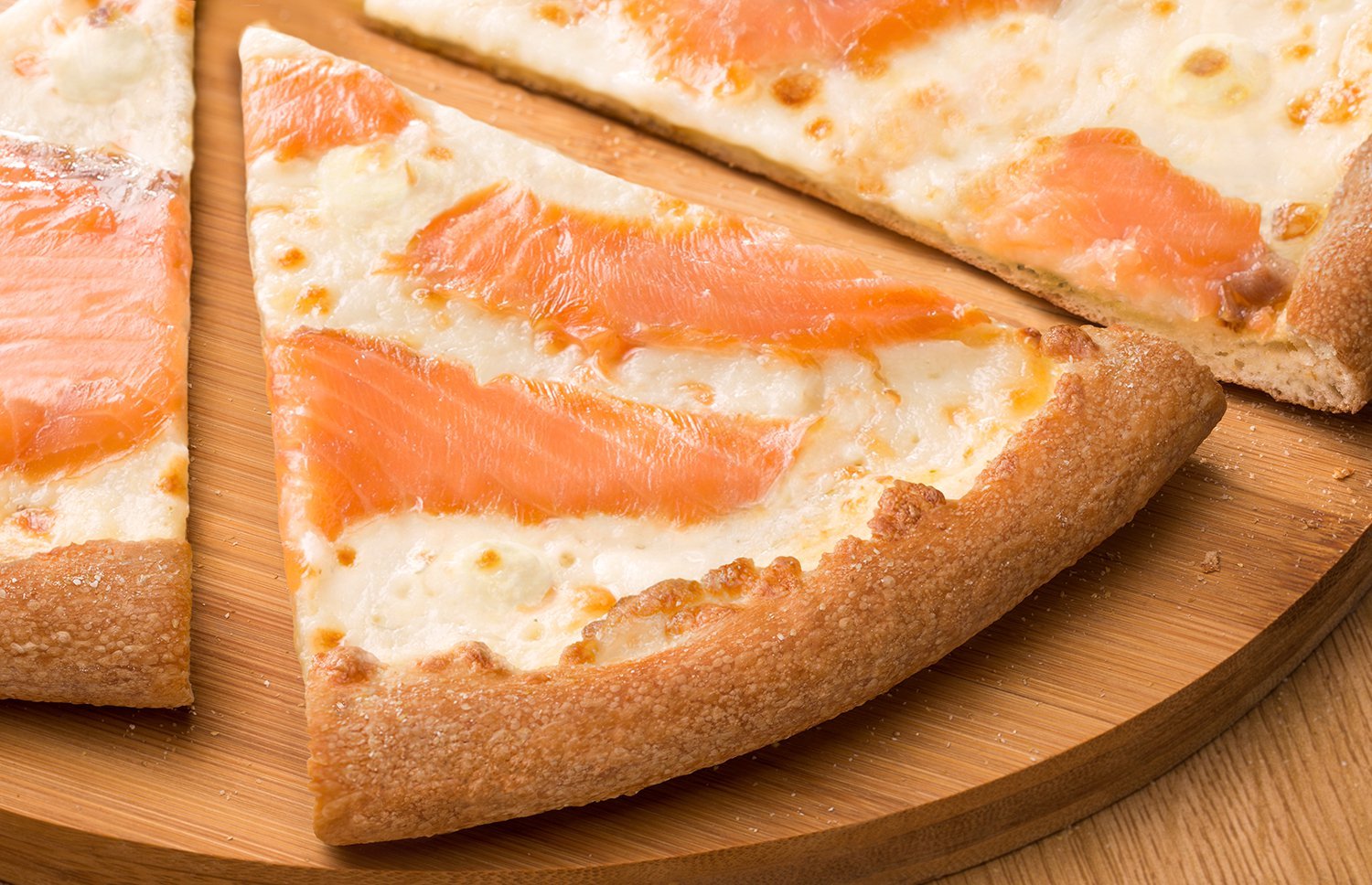 Domino's Pizza Colombia
The Domino's Pizza toppings in Colombia aren't that much different to other countries. The Corn and Plum are a little rarer to see on a pizza menu, and the rest of their toppings are…
Bacon
BBQ Sauce
Cheese
Chicken
Chicken Bits
Chicken Breast
Chorizo
Corn
Double Pepperoni
Ground Beef
Ham
Jalapeño
Mozarella Cheese
Mushroom
Olives
Onion
Oregano
Paprika
Pepperoni
Pineapple
Plum
Salami
Sweet Corn
Tomato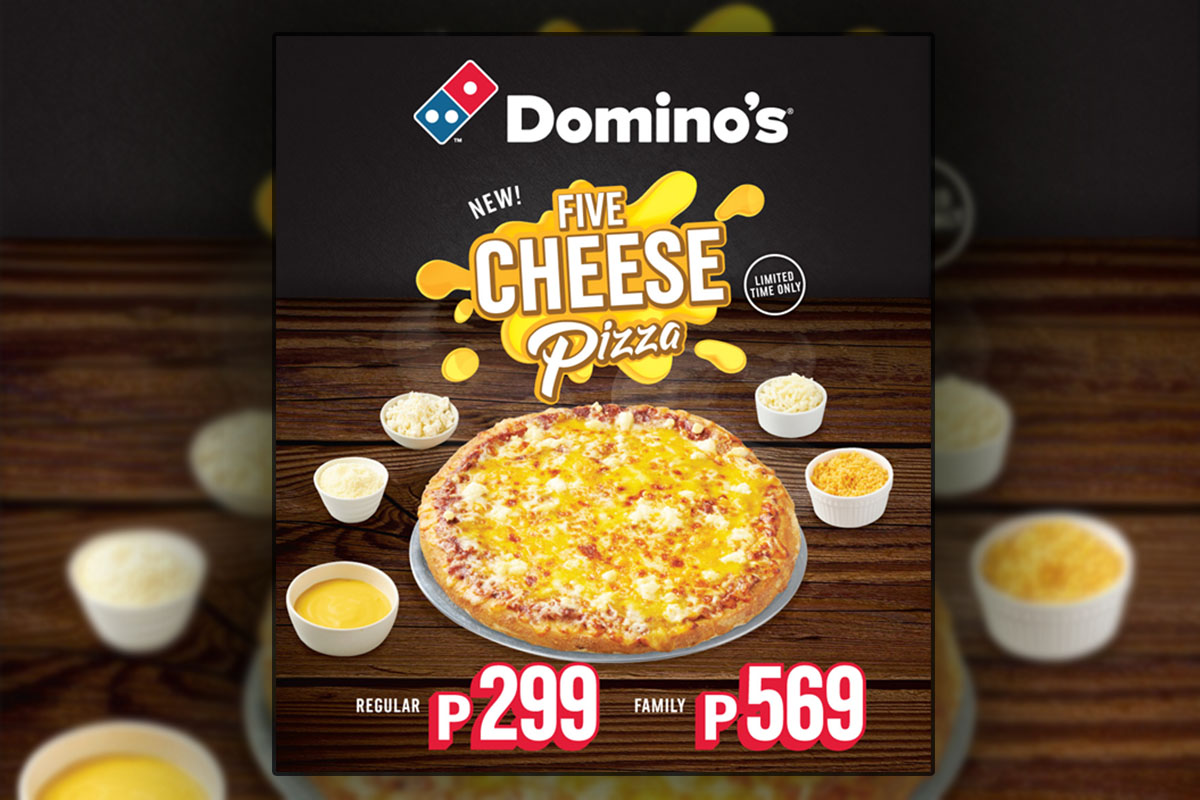 Domino's Pizza France
Domino's Pizza toppings in France definitely have a gourmet foodies vibe about them. I have never seen so many cheese topping options on a Domino's menu!
Apple
Arugula
Bacon
Barbecue Sauce
Button Mushrooms
Chicken
Duo
Emmental
Emmental Cheese
Fourme D'Ambert Aop
French Honey
French Light Cream
French Light Crème Fraîche
French Raclette
Fresh Tomatoes
Goat Cheese
Grated Vegan
Ground Beef
Ham
Kebab Meat
Light Cream
Light Crème Fraîche
Light French Crème Fraiche
Light French Crème Fraîche
Merguez
Merguez Sausage
Minced Beef
Minced Beef Assai
Mozzarella
Mushrooms
Onion
Onions
Organic Kalamata Olives
Paris Mushrooms
PDO Kalamata Olive Oil
Pepper Duo
Pepperoni
Peppers
Pineapple
Potato
Potatoes
Reblochon Cheese
Roast Chicken
Sauce
Seasoned Ground Beef
Seasoned Minced Beef
Smoked Bacon
Tomato Sauce
Tuna
Vegan Grated Mozzarella
Wood-Smoked Salmon
Domino's Pizza Iceland
Domino's Pizza toppings in Iceland have a few interesting additions, such as Balsamic Glaze and Dates. Their toppings list is…
Bacon Crumble
Balsamic Glaze
BBQ Sauce
BBQ Topping
Black Olives
Black Pepper
Cajun Spice
Cheddar Cheese
Cheese
Chicken Fajitas
Chili Flakes
Cream Cheese
Dates
Extra Cheese
Extra Pepperoni
Extra Sauce
Fresh Chili
Fresh Garlic
Garlic Oil
Garlic Sauce
Garlic Sauce Topping
Green Pepper
Ham
Havarti
Jalapeno
Minced Beef
Mushrooms
Oregano
Pepper Cheese
Pepperoni
Pineapple
Prime Bacon Slices
Pulled Pork
Red Onion
Sauce
Semi Dried Tomatoes
Spicy Pepperoni
Spinach
Vegan Cheese
Vegan Chicken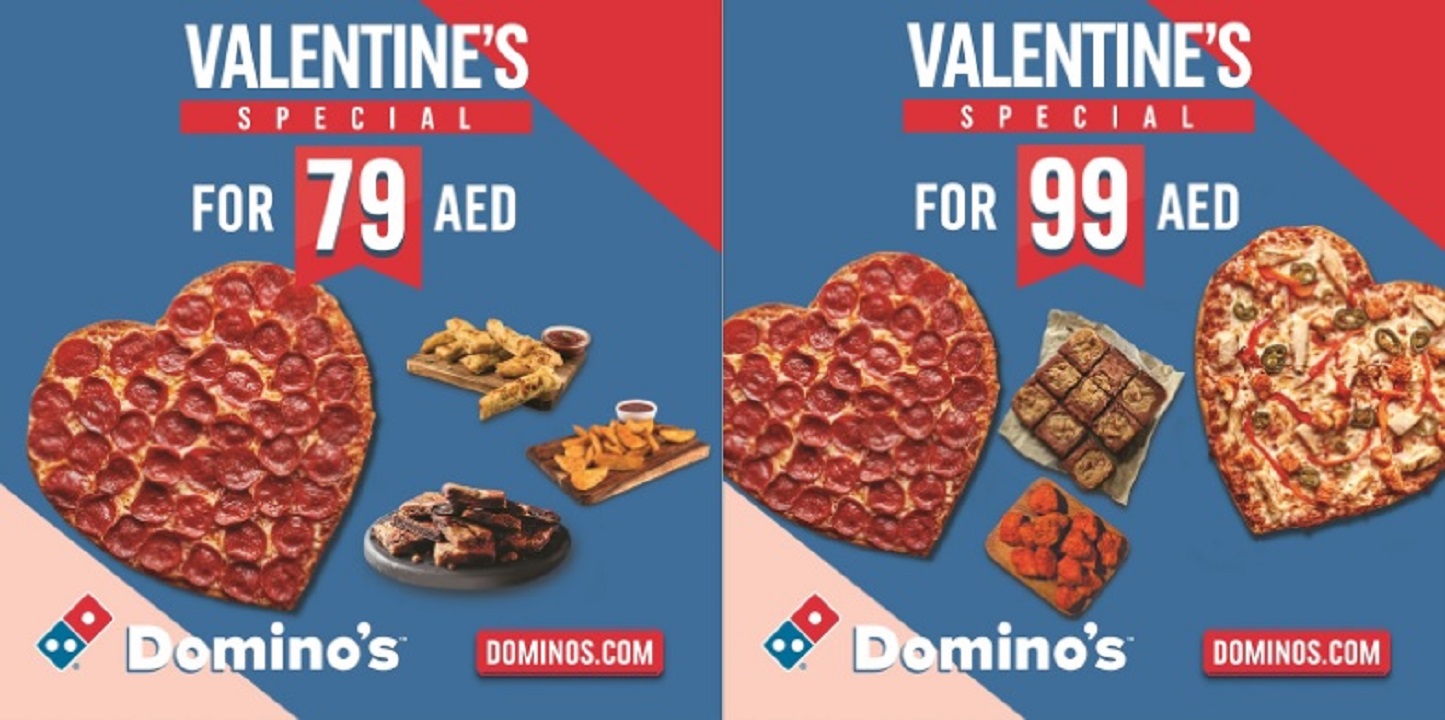 Domino's Pizza India
Domino's Pizza toppings in India are missing anything Pork or Beef. The menu consists of two options; Vegetarian or Chicken pizzas. You read correctly, Pasta is a topping on Pizza in India.
Barbeque Chicken
Black Olives
Capsicum
Cheese
Chicken Pepperoni
Chicken Sausage
Chicken Tikka
Chunky Paneer Pieces
Golden Corn
Green Capsicum
Grilled Chicken Rashers
Grilled Mushrooms
Harissa Sauce
Jalapeno
Makhani Sauce
Mexican Herbs
Minced Chicken Keema Topped
Mint Mayo
Mozzarella Cheese
Mushrooms
Onion
Paneer
Pasta
Pepper Bbq Chicken
Peri-Peri Chicken
Red Onion
Red Paprika
Spiced Red Pepper
Succulent Mushrooms
Tandoori Masala
Tandoori Paneer
Tomato Pasta
Tomatoes
Yellow Bell Peppers
Domino's Pizza Indonesia
Domino's Pizza toppings in Indonesia includes interesting items like Butterscotch Sauce and Sambal. The toppings list is…
BBQ Sauce
Beef Black Pepper
Beef Crumble
Beef Pepperoni
Beef Rasher
Beef Sausage
Beef Sausage Cut
Black Olives
Black Pepper Sauce
Butterscotch Sauce
Cheese
Chicken Pepperoni
Chicken Sausage
Chili Chicken
Corn
Domino's Pizza Sauce
Green Pepper
Grilled Beef
Jalapeno
Marinated Chicken
Mayonnaise
Meatball
Mexican Seasoning
Mozzarella Cheese
Mushroom
Mustard Sauce
Onion
Parsley
Pizza Sauce
Red Pepper
Sambal Sauce
Sliced Cheese
Spicy BBQ
Tomato
Tomato Sauce
Truffle Mushroom Sauce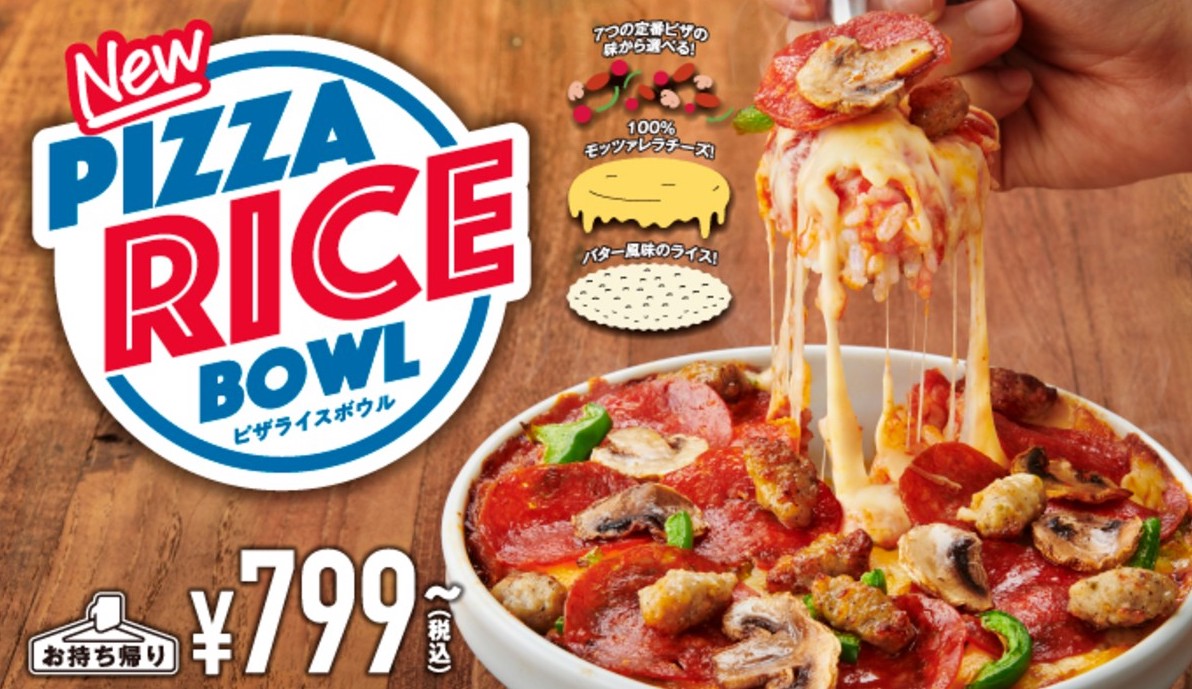 Domino's Pizza Japan
Domino's pizza toppings in Japan include interesting items like Abalone and Edamame. Other toppings include…
Abalone
Apple
Bacon
Banana
Beef
Camembert
Cashew Nuts
Chicken
Corn
Crab
Edamame
Egg
Eggplant
Kiwi
Mackerel
Matsutake Mushroom
Mayonnaise
Mochi
Orange
Peach
Peanut
Pepperoni
Pork
Salmon
Salmon roe
Scallop
Sesame
Shin-etsu Mushrooms
Shrimp
Soy butter
Soybean
Squid
Truffle Mushroom Sauce
Walnut
Wasabi
Yam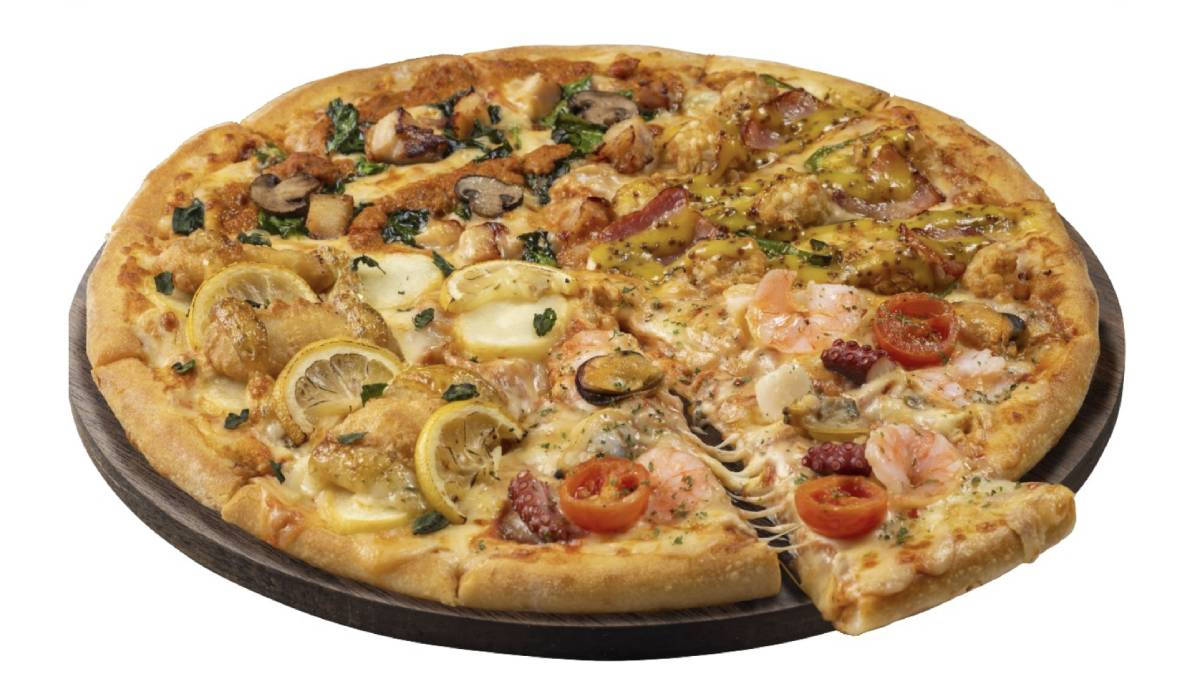 Domino's Pizza Mexico
Domino's pizza toppings in Mexico include Provolone and Mango Habanero Sauce. There are some interesting menu options!
Bacon
BBQ Sauce
Bell Pepper
Cheddar Cheese
Chicken
Chorizo
Cream Cheese
Fine Herbs
Ground Beef
Ham
Jalapeno
Mango Habanero Sauce
Mozzarella Cheese
Mushrooms
Olives
Onion
Parmesan Cheese
Pepper
Pepperoni
Pineapple
Provolone
Salami
Domino's Pizza South Africa
Domino's pizza toppings in South Africa include Apricot Sauce (sounds delicious!) and Crème Fraiche amongst other things.
Aioli
American Burger Cheese
Apricot Sauce
Bacon
BBQ Sauce
Beef
Camembert Cheese
Capsicum
Chicken
Chilli Flakes
Cinnamon Sugar
Crème Fraiche
Dessert Butter
Franks Red Hot Sauce
Ham
Hollandaise Sauce
Icing Sugar
Impossible Plant-Based Beef
Italian Sausage
Jalapenos
Mayonnaise
Mozzarella Cheese
Mushrooms
Onion
Oregano
Pepperoni
Peri Peri Sauce
Pineapple
Pizza Sauce
Potato Wedges
Prawns
Semolina
Spinach
Spring Onion
Sweet Chili Sauce
Tomato
Vegan Cheese
Vegan Garlic Sauce
Vegetable Oil
In Conclusion
Domino's Pizza toppings change around the world, thanks to localisation of their menu offerings, to suit the local palate.
They have 18,848 stores in 95 different countries, so you can imagine the logistics of a brand with so many unique variations in products for different markets.
You just need to see our pizza database to see so many variations between different countries.
What are the Domino's pizza toppings in your country that makes your Domino's Pizza menu unique? Take a look and compare it to the above list.
Featured image: Source