We've all been there. You've had a big pizza evening, but at the end of it, you have been left with a decent amount of leftover pizza sauce. You don't have enough toppings to make more pizza for tomorrow, so what should you do with all that spare tomato goodness?
I'm here to prove that if you have leftover pizza sauce, you can actually use it to make a whole bunch of different dishes. Let's get into it!
What should I make with leftover pizza sauce?
Before you go scraping that sauce in the bin, please know that there are many meals and snacks you can use leftover pizza sauce for. Let's go through some of my favorite dishes.
Tomato Soup
Pizza sauce leftovers and cupboard supplies may be used to make tomato soup fast and simply. It is thickened by the cream, and the basil gives it the traditional taste of tomato soup.
Don't forget to place a few leaves of fresh basil, and season the food well with black pepper.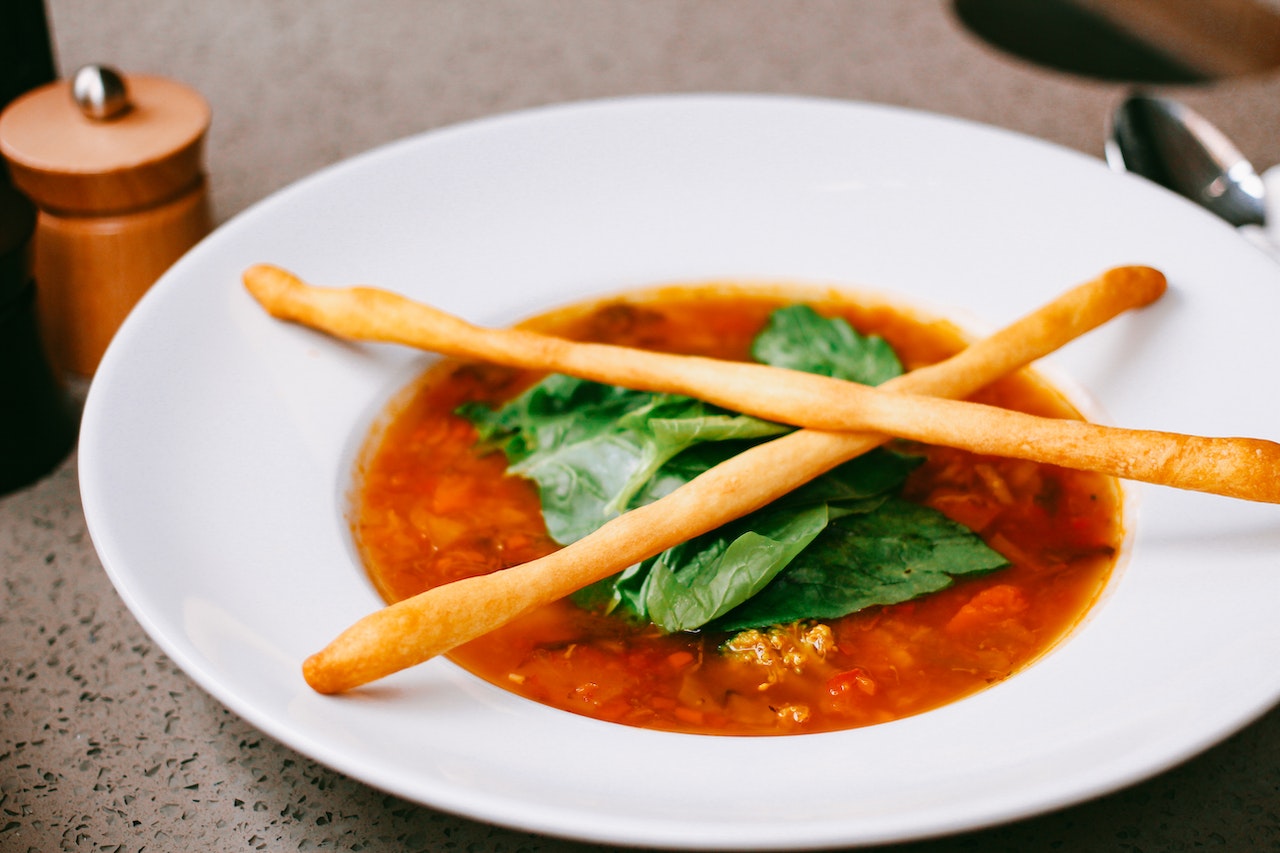 Baked Eggs
Grab some baking plates, sauté some onion and garlic, or simply add your tomato sauce right now. Add extra meat or veggies, such as peppers, after cracking an egg in the center.
Until the eggs are done to your preference, bake them in the oven.
Gnocchi
A wonderful sauce is required for these Italian potato dumplings to come to life. Add the cooked gnocchi and spices to the heated pizza sauce.
While the cheese is still warm, grate some on top and serve.
Stuffed Pasta Sauce
There are several pasta types that may be filled with cheese or meat, including ravioli, tortellini, tortelloni, and cannelloni.
These obviously require a sauce, but what could be simpler than using your flavorful, ready-made pizza sauce?
Seafood Stew
Make a stew using the pizza sauce as the foundation. Fry some fennel seeds, ginger, garlic, and onions.
Salmon, cod, prawns, and mussels should be added to a warm sauce and simmered until the seafood is just cooked through.
Braising Beef
A rich sauce simmered slowly with meat may offer a tremendous depth of flavor. If you have any sauce left over and need a little more stock, add some.
Use a casserole dish with a cover and cook for about 3 to 4 hours or until the meat is extremely soft.
Penne Arrabbiata
Penne Arrabiata is a simple yet excellent pasta meal. For those who enjoy spice, you can add chile to the tomato sauce in this dish.
The traditional pasta form for this keeps the sauce effective. Add some Parmesan or other hard-grated cheese to finish.
Enchilada Sauce
The sauce, which has a robust Mexican flavor from ground spices, is the secret to making superb enchiladas. Line up your tortillas in a baking dish after stuffing them with meat and veggies.
Add cheese to the top once the sauce has been applied. Then bake till it turns golden brown. A delicious mexican dish you can make with leftover pizza sauce!
Spaghetti Bolognese
This dish is a time-tested and well-liked dish all around the world. Use more garlic, onion, red wine, ground beef, and/or pork, along with the pizza sauce.
You can serve the dish with any pizza cheese, such as Parmesan cheese. This tasty spaghetti is something you can make with leftover pizza sauce.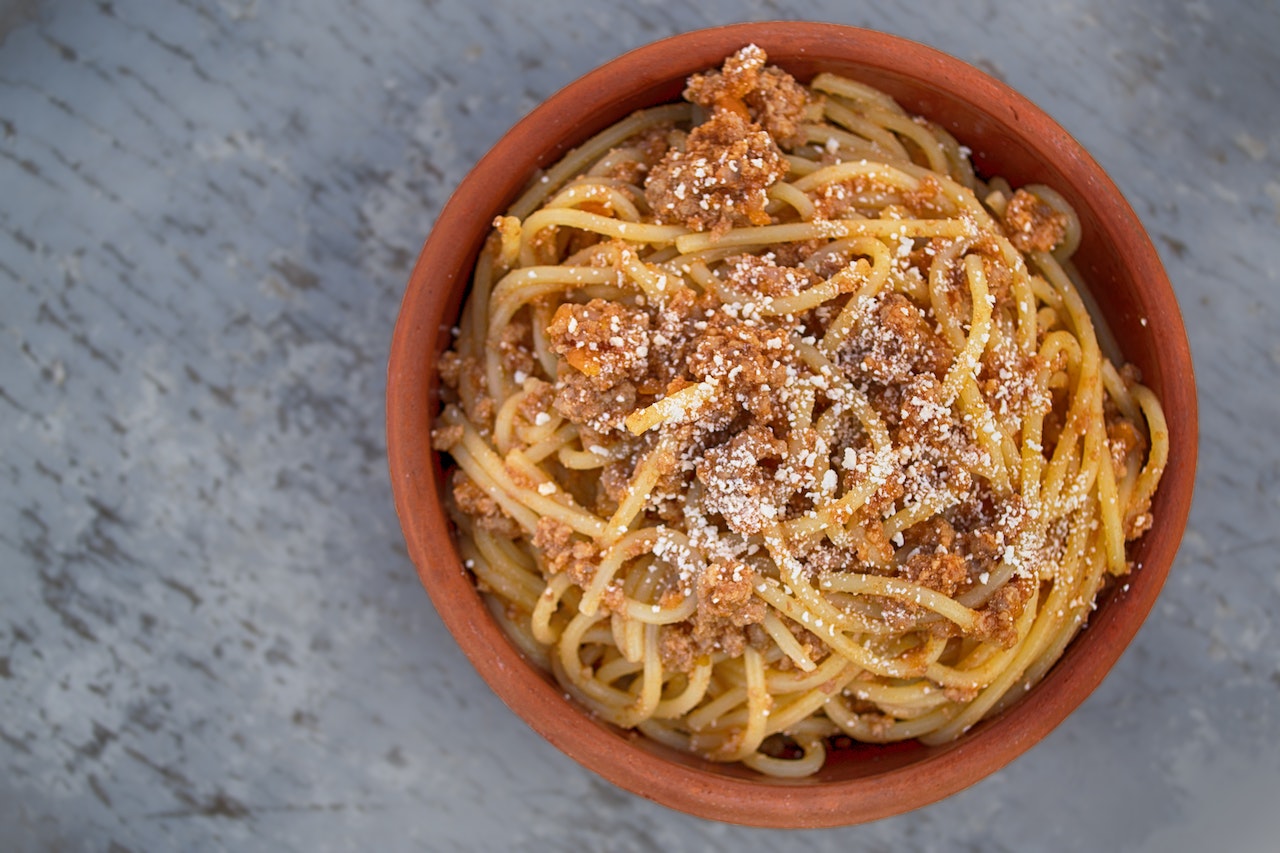 Chorizo Stew
Here's a stew that you can make with leftover pizza sauce. Spanish chorizo is a paprika flavored pork sausage.
Garlic and chorizo are fried together before red wine, thyme, beans, and any remaining sauce are added. As a stew, serve it with some crusty bread.
Meatballs
Sauce and meatballs are a warming comfort meal. It's excellent to use meat and breadcrumbs to make them less thick and a little bit lighter.
In a pan, combine the herbs and garlic. Then just pour your sauce on top to complete the cooking.
Lasagna
In a lasagna, pasta sheets are layered with cheese, pizza sauce, and white sauce. You may create a meat sauce out of the leftover sauce or make a vegetarian dish by simply adding veggies.
Add cheese on top and bake until golden. What an amazing dish to make with leftover pizza sauce!
Tomato And Basil Vinaigrette
It probably never occurred to you, but you can make with leftover pizza sauce, a convenient alternative to salad dressing. Pizza sauce may be quickly made into a vinaigrette by adding vinegar, honey, and mustard.
Place everything in a mason jar and give it a good shake. Alternately, combine everything in a food processor or blender and pulse to combine. Use this recycled sauce as a dressing for your salad.
Pulled Pork With Barbeque Sauce
Low heat is used to gently cook pulled pork. Because you can marinate it and cook it in a slow cooker, it is a high-quality low-effort dish. In this dish, the pork should be dry-rubbed with a mixture of brown sugar, mustard, paprika, garlic, cumin, and onion.
To make it brown, place it in the oven. Pizza sauce can be used in lieu of the ketchup, along with the other gravy components.
Enchilada Sauce
Here's some great advice if you're unclear about what to do with leftover pizza sauce: add herbs and spices. Your sauce's taste may be improved, or a whole new meal can be made by layering well-chosen components!
Using this recipe, you can transform uncooked pizza sauce into a flavorful, vibrant enchilada sauce. If you'd like, you may add flour to thicken it.
Chili Con Carne
Chili con carne is another time-tested tomato-based dish that you can make with leftover pizza sauce. In fact, it is very popular and is prepared every week all around the globe. To produce a chunky type of chilli, you may use ground beef or try some slow-cooked steak.
While pinto beans or black beans may be used to liven things up, kidney beans can be a traditional choice.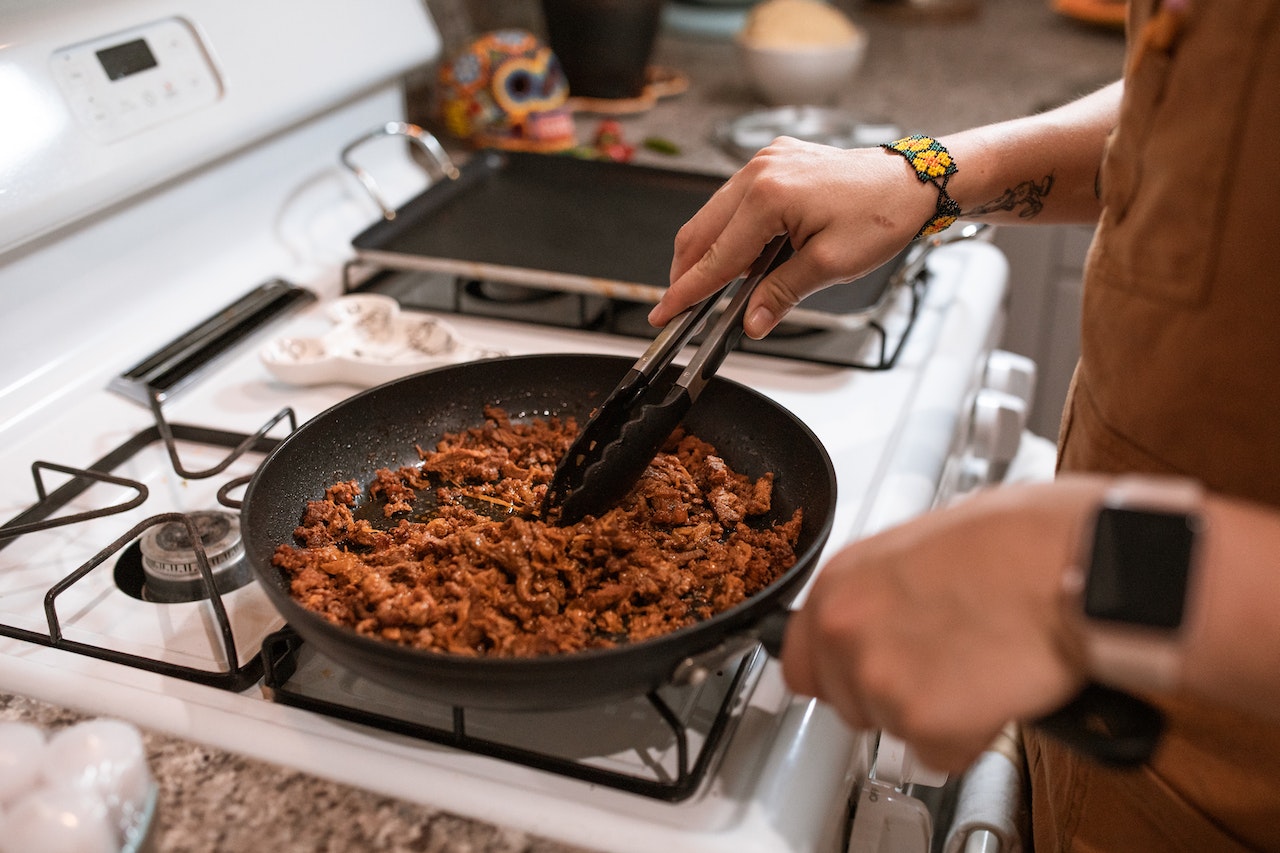 Sausage Casserole
Create a sausage casserole with tomatoes using your favorite sausages. The sausages, some onions, and any herbs should first be browned.
After that, cook your pizza sauce for 20 minutes while adding chicken stock. Finally, add mixed beans.
Marinara Dipping Sauce
Marinara Sauce is something you can make with leftover pizza sauce. You can transform your leftover pizza sauce into a dipping sauce for cheese sticks and nachos. There are just 5 ingredients in the accompanying recipe, all of which are readily available in your cupboard.
BBQ Sauce
BBQ sauce is really simply a tomato base with brown sugar and vinegar. When this is seasoned with garlic and onion and cooked down, you get a fantastic sauce for dipping and basting meats.
Conclusion
We hope that our list of dishes will help you out in creating something interesting. There's absolutely nothing worse than wasting food, so put your pizza sauce to good use!
If you are deciding what dishes to make with leftover pizza sauce, use the above recipes and ideas to get some inspiration.