What do you do when you are utterly obsessed with Pizza, and it's the festive season? Create a pizza box Christmas tree, of course!
What is a pizza box Christmas tree?
Put simple, a pizza box Christmas tree is a tree shaped pile of pizza boxes, with Christmas lights and decorations to give the appearance of a proper Christmas tree. Some people would call it a cardboard sculpture to celebrate the Christmas period.
Why make a pizza box Christmas tree?
If you own a pizzeria or restaurant, it would be a fun gimmick to show customers and people walking by. It's creative and unusual in approach, so it is sure to become a talking item and helps promote your pizza products.
If you are at home with lots of pizza boxes spare, then sure, why not create a pizza box Christmas tree for a little fun?
Christmas tree gallery
The following images are an assortment of pizza box Christmas tree images for you to get inspired by to create your own.
Old Scratch
Here's a pizza box tree created by the team at Old Scratch Pizza in the midwest USA. Great job!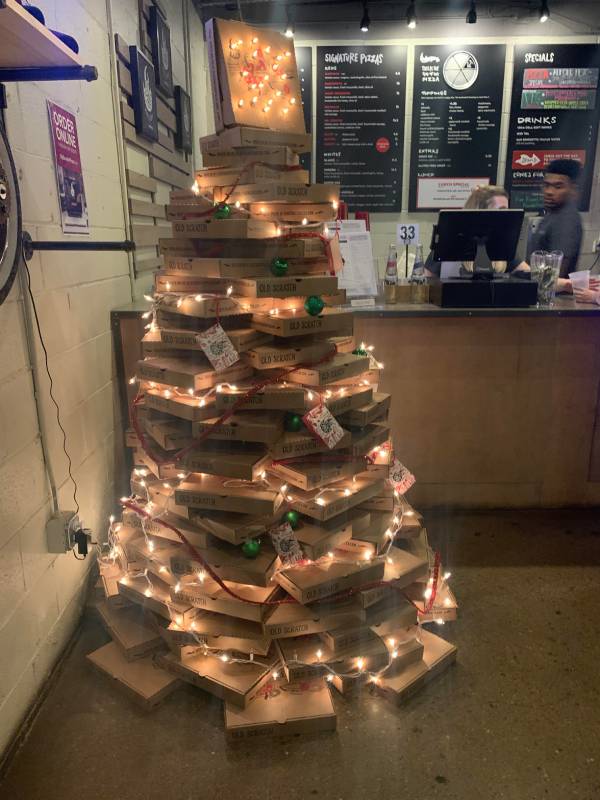 Pizzeria tree
This one is great, because they've added some tinsel leaves and baubles, and the brick wall backdrop helps.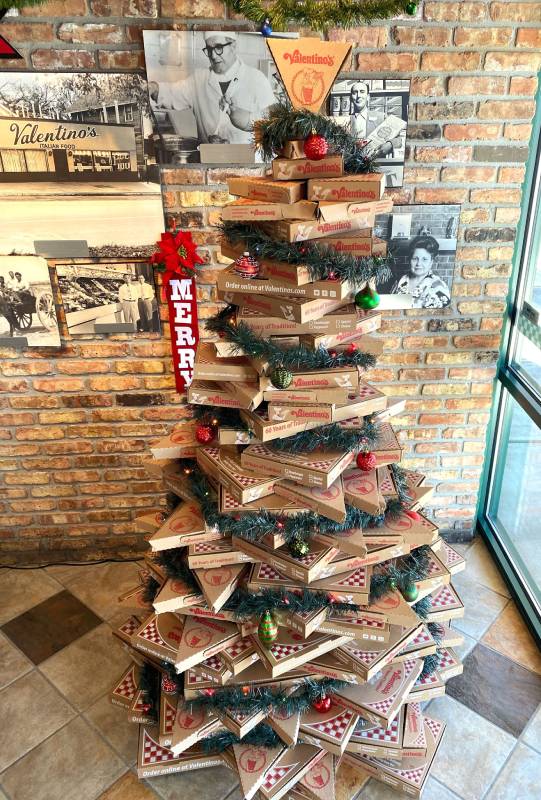 Sgt Pepperoni's
Here's another pizza box Christmas tree that has a great theme. The LED lighting sure helps make it stand out.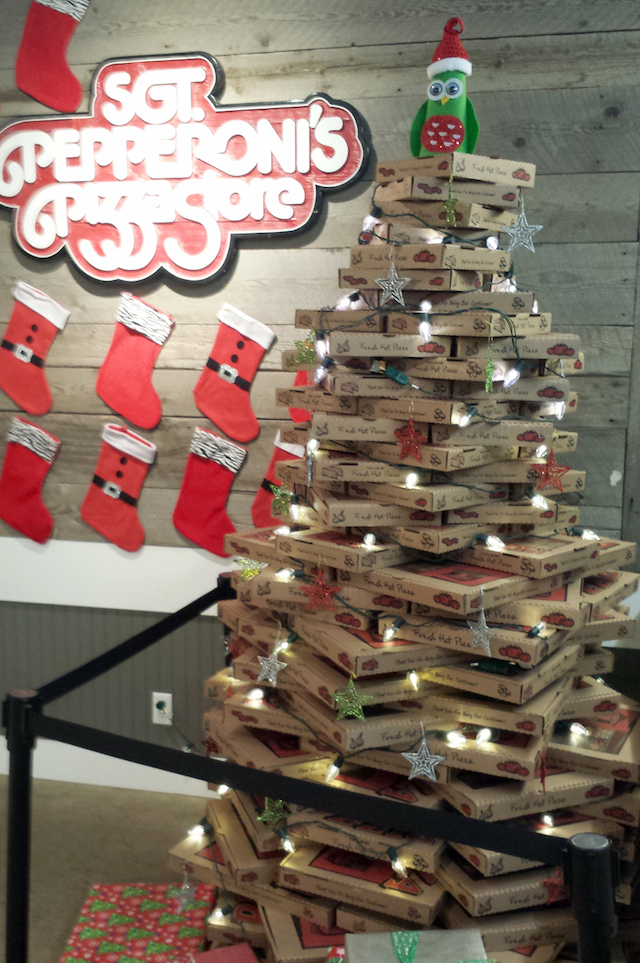 Pizza Hut
This in-store tree is very impressive in size and style. It looks like it takes up some serious space. The star on top is a fantastic addition.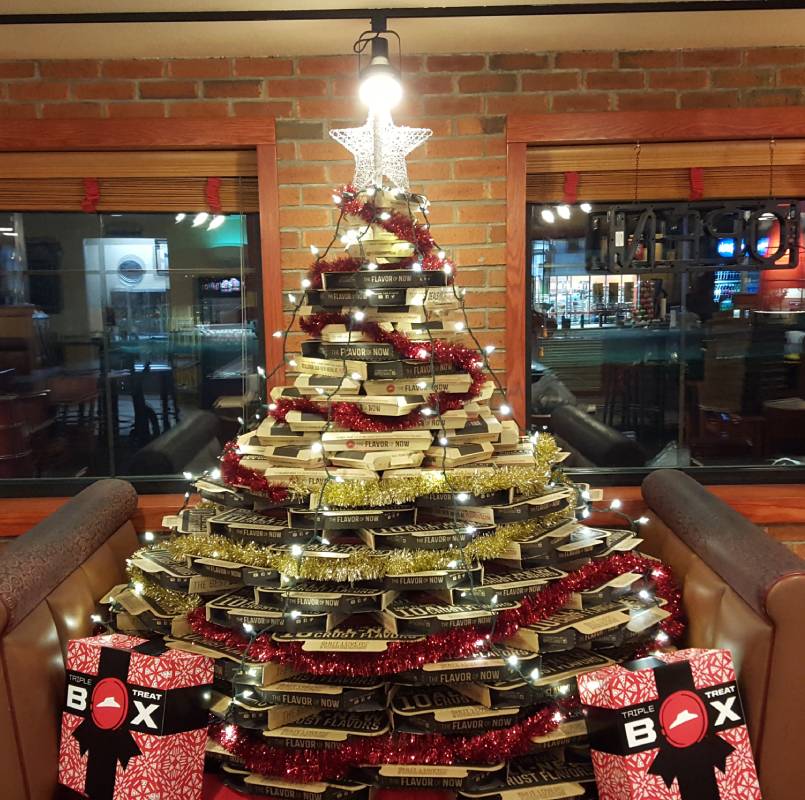 Retro Boxes
Here's one made from Domino's Pizza boxes – see how retro the boxes are? This is obviously a number of years ago,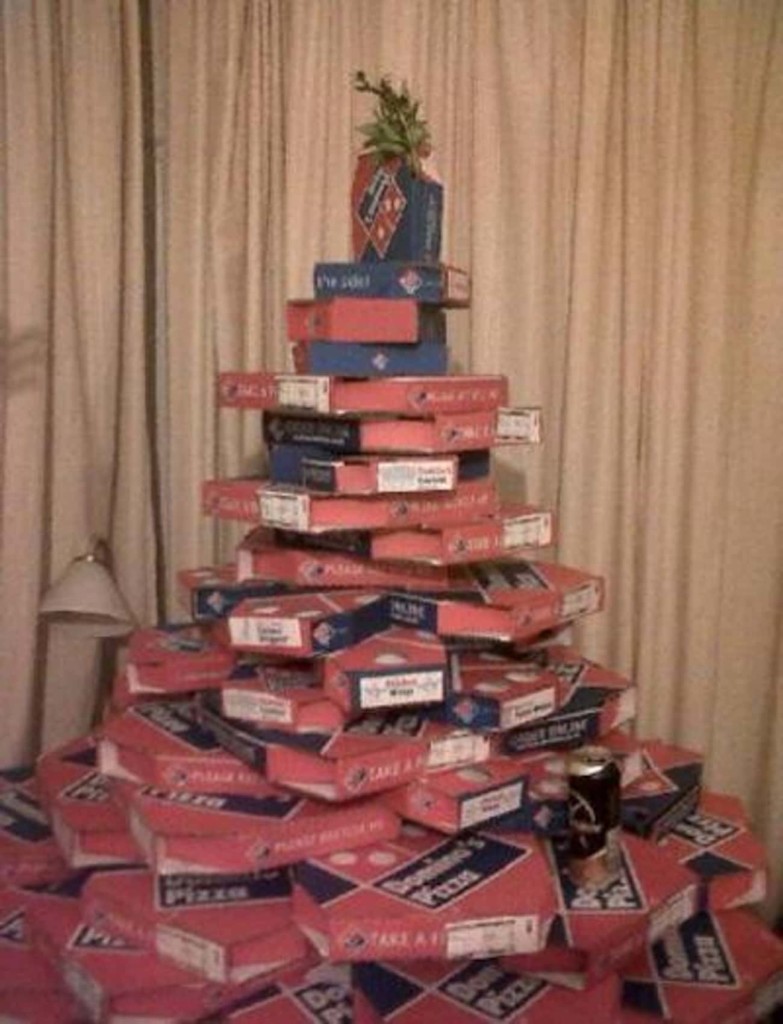 Spanish pizza tree
Here's a Christmas tree all the way from a pizza store in downtown Barcelona, Spain. That red really helps the boxes pop with colour.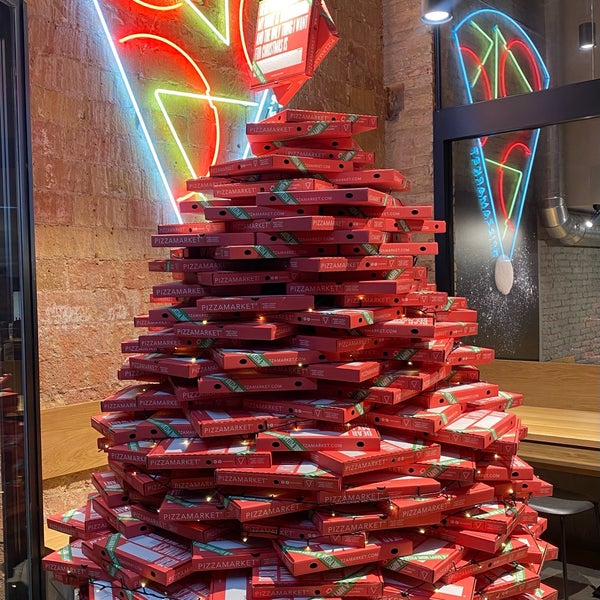 Another festive example
I love the box on the top, which has had holes punched in, so the lights can stick through.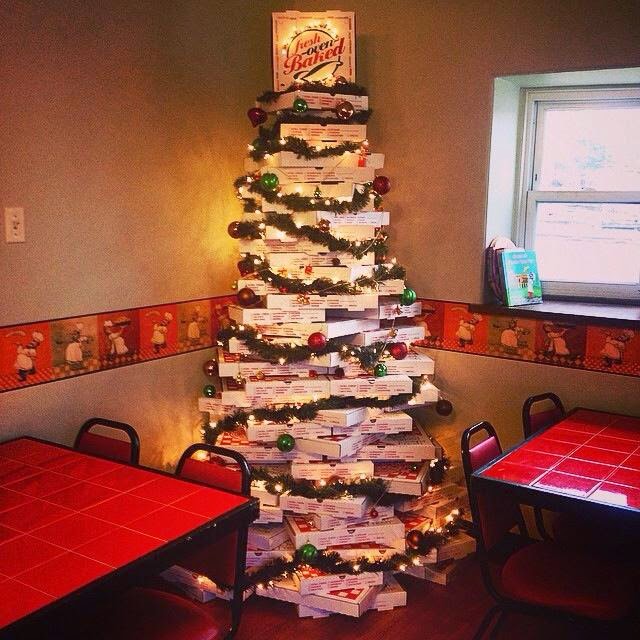 Papa John's Pizza tree
This one looks fantastic, the xmas tinsel, baubles and lights have been put together really well on this example.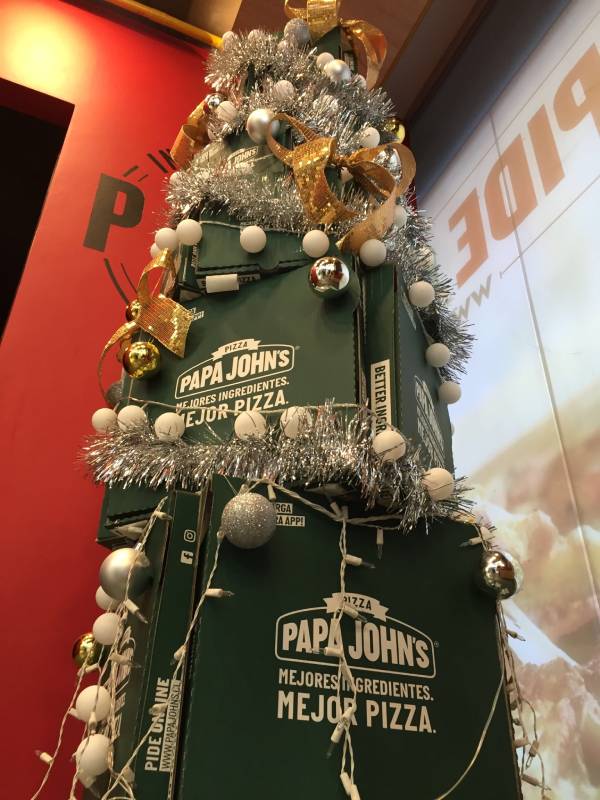 Domino's tree
Here's another Domino's pizza tree, however it may be just my eyes, but I feel it is leaning too. Maybe the Leaning tower of Pizza?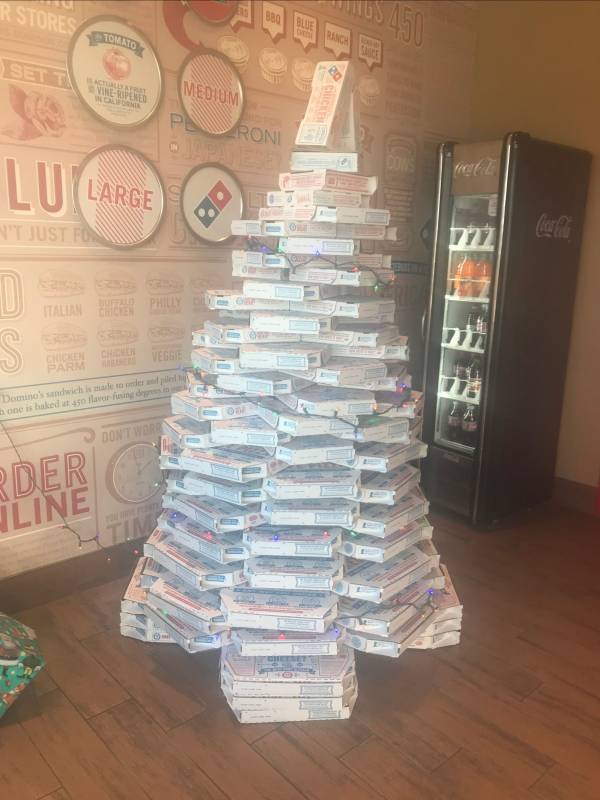 Homegrown example
This one looks a little lazy, to be honest, a pile of boxes stacked in the corner of a room, up against the air conditioner? Looks a little amateur in my opinion.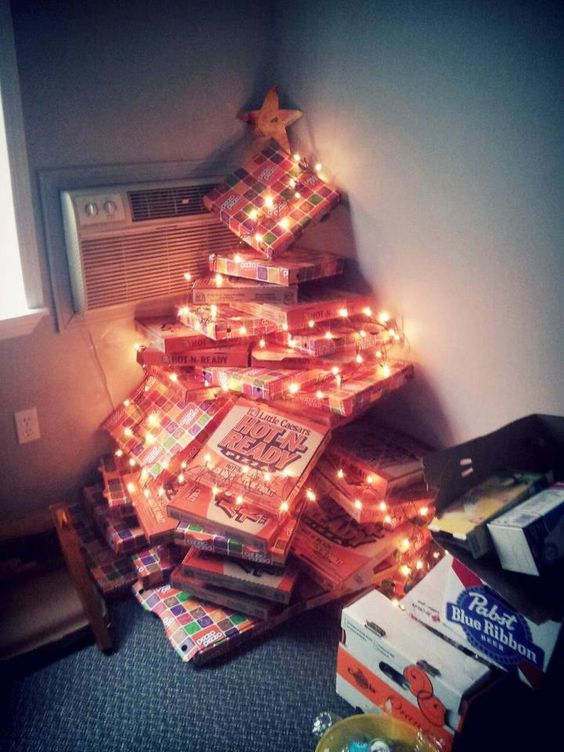 Pizza box Christmas Tree safety points
Besides paper cuts during any construction, there are a few serious safety considerations and warnings, before you go and construct your own pizza box Christmas tree. Given that pizza boxes are made of cardboard, which as we all know, is flammable, please make sure that you position it away from heat sources, such as ovens or direct sunlight.
Another concern is any electrical accessories, such as Christmas lights. Make sure that any globes and surfaces do not get hot enough to cause a fire.
Be careful it can't topple easily. Not only is that a mess, it could become a trip or slip hazard, or cover a small child. It may also be prudent to position the tree in a way people can't just walk right into it.
In Conclusion
I trust that I have convinced you to have a little festive fun, and construct your own glorious pizza box Christmas tree? If you do, please send in photos for us to use!
Otherwise, I hope that enjoyed the pizza box Christmas tree gallery above, and that it gets you in the right festive spirit.