You might find yourself asking which is the best cheese for pizza. I get it. It's a life long mission to find the absolute right combination of cheeses.
There are two cheeses that typically go on pizza. One cheese is the topping cheese(s). These are the fancier cheeses such as goats cheese, feta, bocconcini.
The other type of cheese is the final 'glue' that is added after all the toppings, to help bind them to the sauce and base. This is typically Mozzarella, or at least a blend of cheeses with Mozzarella as a main cheese in percentage terms.
The only outlying pizza here is the Margherita, which tends to only have sliced mozzarella balls, as you can see in the main image for this guide. There are other pizzas that tend not to have a cheese topping, we will cover these in separate guides.
The best binding cheese for pizza
When we think of binding cheeses for pizza, there are three elements to consider when choosing cheeses for your pizza.
They are;
Let's go through each of these elements in detail.
Melt
Melted, stretchy cheese is an absolute must on most types of pizza. The most popular cheese on pizza is Mozzarella, because of the low melt temperature, and that it doesn't easily burn.
Mozzarella with low moisture works best, as it has a great melt and stretch. High moisture Mozzarella can also work, however its higher moisture content has the potential to make a soggier pizza base, so be careful!
Flavor
While Mozzarella is great for melting, and is the perfect 'binding cheese' as I mentioned before, it has much of a milder flavor, compared to many other cheeses. If you want to try a cheesier taste try adding some Parmesan or Cheddar with your Mozzarella.
If you want a more pungent flavour, then blue cheese, goats cheese, Swiss cheese or others. I've listed the rest below. These are used as toppings though, and tend to be added in chunks or cubes, rather than grated across the whole pizza.
Color
Many great pizzas are a delight to look at, with an even covering of golden hot cheese. Mozzarella is a great cheese for this purpose, with the ability to turn a beautiful golden color very easily. It doesn't matter if you use a pizza stone, a woodfired oven or your typical kitchen oven, you can get the right color.
Best binding cheese combinations
I find the best binding cheese combination is Mozzarella and Parmesan, however that's a purely personal taste. However, now that you are aware of what to look for, try making your own pizza cheese blends to find the right ratio to suit your own personal tastes. There are also many ready-made pizza cheese combinations in most supermarkets that you can try as well.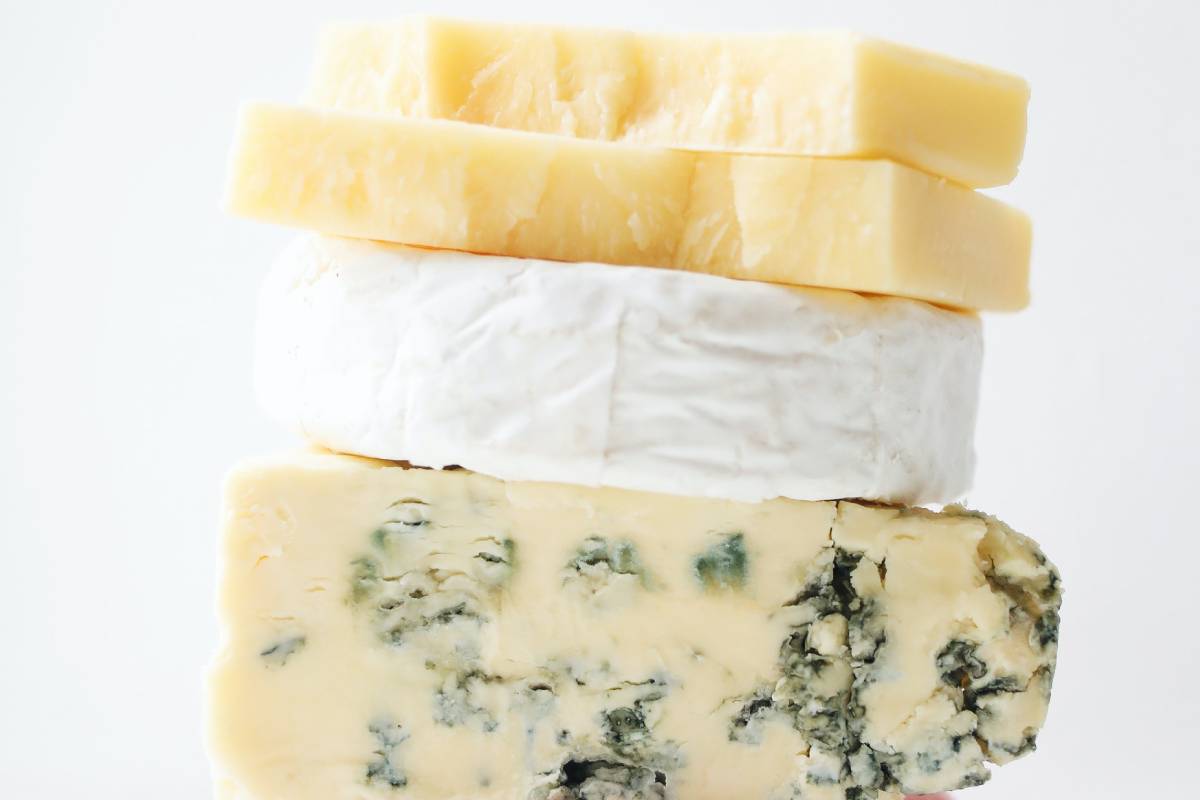 The best topping cheese for pizza
The best topping cheese for Pizza is all down to what other toppings they are working with.
You have the basic pizzas, such as the Margherita Pizza, which uses Mozzarella balls that are freshly sliced, the Quattro Formaggi which literally means 'four cheeses' and then the aptly-named Cheese Pizza, which typically is only Cheddar and Mozzarella.
However, today let's talk about ten specific cheeses, and why they are the best cheese for pizza. In alphabetical order these cheeses are…
Blue Cheese
Cheddar Cheese
Gouda Cheese
Goat Cheese
Gruyere Cheese
Mozzarella Cheese
Parmesan Cheese
Pecorino Romano
Provolone Cheese
Ricotta Cheese
Let's now explore each cheese, and explain why it is the best cheese for pizza.
Blue Cheese
Blue cheese is one of my favourite cheeses for pizza, mainly because of the very sharp taste. There's a fair few varieties of blue cheeses out there, ranging from milder to very pungent and sharp.
Blue cheese on pizza works best alongside toppings;
Basil
Spinach
Pear
Pumpkin
Prosciutto
Chicken

Cheddar Cheese
Cheddar is an extremely popular cheese for pizza, mainly because of the melting nature of it, and the milder taste. It's not a very strong 'cheesy cheese' if that makes sense.
Cheddar cheese on pizza works best alongside toppings;
Basil
Onion
Broccoli
Rocket
Other cheeses

Gouda Cheese
Gouda is a fantastic cheese for pizza. There are a number of varieties of Gouda, all with their own merits. Younger Gouda has a softer, mild, almost sweet taste. Aged gouda has a nutty, rich, often butterscotch taste. Then we have smoked Gouda, which has a more nuttier, buttery and sweet taste to it.
Gouda cheese on pizza works best alongside toppings;
Red onion
Spinach
Garlic
Pumpkin
Bacon
Chorizo
Prosciutto

Goats Cheese
Goats cheese is my absolute favorite cheese for pizza because it is both salty and tangy. In small doses, it is a delicious addition to a pizza. I don't recommend stacks of it, more a little handful crumbled across the base.
Goats cheese on pizza works best alongside toppings;
Basil
Pear
Pumpkin
Rocket
Ham
Chicken

Gruyere Cheese
Gruyere is a great cheese for pizza. It goes really well with Rosemary and caramelized onions.
Gruyere cheese is cheese is ripened at room temperature for approximately two months at room temperature. They do this usually on wooden boards, and every few days, they turn the cheese to ensure that it ends up with an even distribution of moisture. It is then typically cured for two to nine months, and as expected, the longer the cure, the more intense the resulting flavor.
Gruyere cheese works best on pizza alongside toppings;
Spinach
Mushroom
Rosemary
Caramelized onion
Ham
Red peppers

Mozzarella Cheese
Mozzarella is a great cheese for pizza as a binding agent, as I have mentioned, but also as thickly sliced from Mozzarella balls, or cut into smaller cubes. The Traditional cow's milk Mozzarella, which is the one we are most familiar with, is called fior di latte, which translates to "flower of the milk". Don't tell your kids, however Mozzarella cheese is also one of the healthiest types of cheeses. It's low in calories and sodium, and some variants contain probiotics for good gut health.
Mozzarella cheese works really well on pizza alongside toppings, such as;
Spinach
Tomato
Basil
Pepperoni
Italian sausages
Ham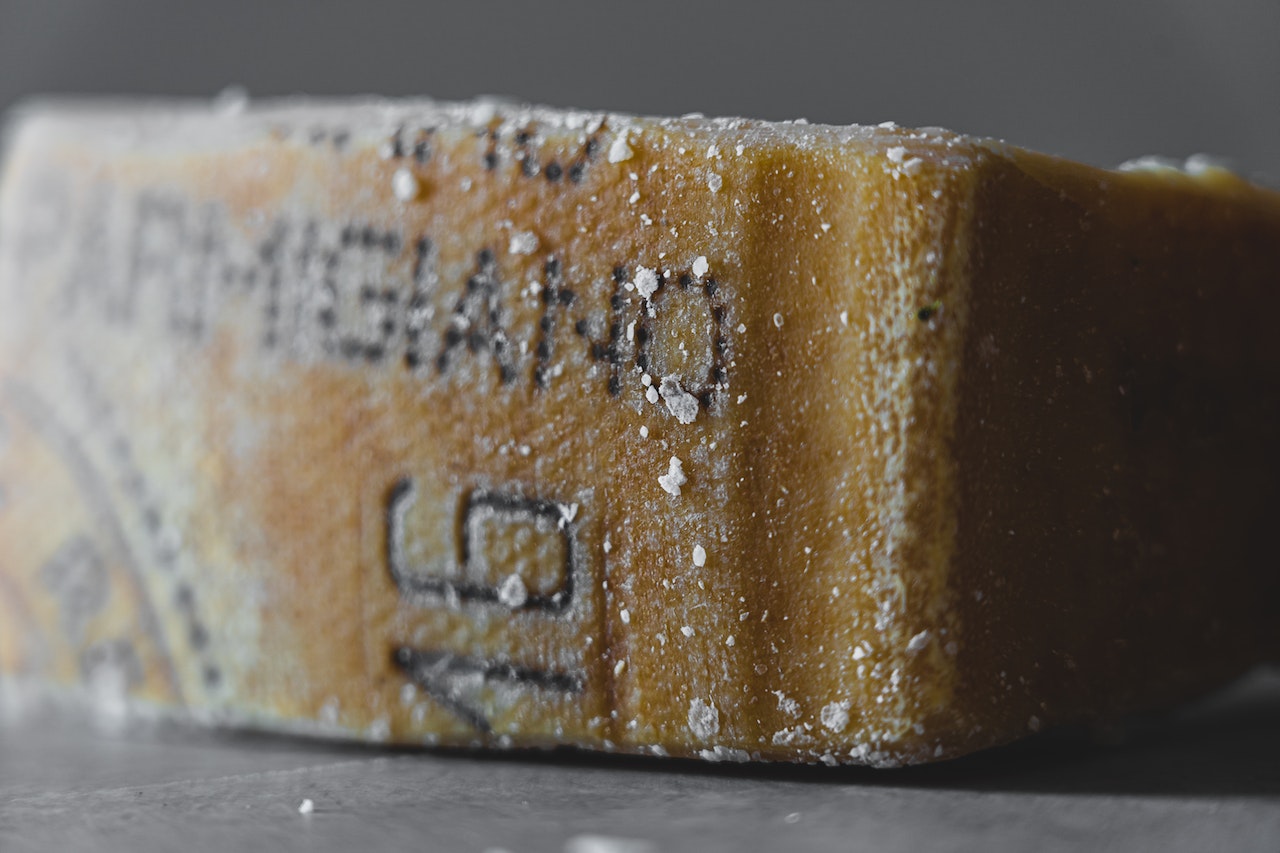 Parmesan Cheese
Parmesan is often overlooked when thinking of cheeses for pizza, however it works really well. People often describe this beautiful cheese as fruity, bold, rich, tangy, sharp, nutty or complex. It has a nutty flavour about it, which finishes in a delicious sharp and salty aftertaste.
Parmesan cheese works best on pizza alongside toppings;
Olives
Garlic
Rosemary
Feta
Ham
Chicken

Pecorino Romano
A hard and crumbly cheese in texture, Pecorino Romano works really well on pizza with its soft spicy taste and pungent tones of seared butter. This cheese bursts with a character all of its own.
Parmesan cheese works best on pizza alongside toppings;
Tomato
Mushroom
Rocket
Truffle
Seafood

Provolone Cheese
Provolone cheese has a complex, mild-to-strong salty yet rich taste with a slightly sweet finish. This makes it perfect for pizza, when paired with toppings that bring out the subtle flavors of the cheese. There are different varieties of Provolone too; Provolone Piccante is buttery cheese, and Provolone Dolce has a sweet yet mild aftertaste.
Provolone cheese works best on pizza alongside toppings;
Spinach
Onion
Chicken
Italian sausage
Prosciutto
Pepporoni

Ricotta Cheese
Ricotta is a great cheese for pizza, even with the high moisture content. You want to be careful not to put too much on, for fear of creating a soggy mess, however as spoon sized balls, ricotta cheese works great on pizza.
Ricotta cheese on pizza works really well alongside toppings;
Pumpkin
Spinach
Red peppers
Honey
Tomato
Artichoke

The best cheese for Pizza?
Finally, to finish up this guide on the different types of cheese on pizza, I'll state what I started with – it's really a personal choice. All pizzas deserve cheese, and all pizza eaters deserve a great taste. What that is exactly, is up to you. All the best in exploring cheeses!