A La Parrilla
Pizza a la parrilla means "Barbecued Pizza" and comes from Argentina.
Pizza a la parrilla is great for sharing as an appetiser at an asado. It's usually simply topped with Ham, Cheese and perhaps an olive or two.
The a la Parrilla is grilled from both sides and topped after the turn.
If you enjoy a tasty Meat pizza using a Tomato sauce this could be the new love of your life.
Pizza is a dish that is enjoyed around the world for a variety of reasons! One of the main reasons is its universality. Pizza is a dish that can be adapted to suit local tastes and ingredients, making it a favorite in countries far and wide. For example, you can find a pizza Margherita in Italy, a Tandoori chicken pizza in India, or a BBQ Pizza in America.
Also, the simple, yet satisfying ingredients like the dough, cheese, and tomato sauce, which are the base for almost any pizza, are widely available and affordable for most of the countries.
Another reason why pizza is so popular globally, is its convenience. Pizza can be eaten in a variety of settings, whether it's at a sit-down restaurant, on the go, or even delivered to your door. And lastly, It has become a cultural phenomenon, a cuisine that transcends borders and is recognized and enjoyed by people of all ages, backgrounds, and cultures. All these reasons make pizza a dish that is truly enjoyed around the world.
Pizza in Argentina
Parrillas, pasta and pizza are mainstays in Argentine cuisine. The most common ingredients come from foods such as pork, lamb, Beef, Potatoes, sweet Potatoes, apples and squashes.
Take a look at some of the other pizzas from Argentina here.
A La Parrilla Pizza at a glance

| | |
| --- | --- |
| Origin | Argentina |
| Type | Meat |
| Sauce | Tomato Sauce |
A La Parrilla Pizza Recipe
Below we've created a recipe for you to make a delicious homemade A La Parrilla Pizza using a backyard pizza oven or your usual oven.
Preparation time

| | |
| --- | --- |
| Dough | 2 hours |
| Assembly | 10 minutes |
| Baking | 12-20 minutes |
A La Parrilla Pizza Ingredients
Ensure you have enough pizza toppings for the amount of pizzas you plan to make. The pizza sauce and dough ingredients below are designed for 3-4 pizzas, so add more or less, if required.

Simple Pizza dough
400 g (2 2/3 cups) 00 or pizza flour
1 cup (250 ml) luke-warm water
2 tsps (7 g sachet) dried yeast
2 tsps salt
3 tbsps (1/4 cup) olive oil
A La Parrilla Pizza Toppings
Toppings used in this pizza recipe, are;
Ham
Cheese
Various Toppings

Tomato Pizza Sauce
1 can (15oz/420g) diced or crushed tomatoes
1 (6oz/170g) can of tomato paste
2 cloves of garlic
1 tsp salt
1/4 small onion
1 tbsp dried Italian herbs
Want to try a different sauce? See our article on the different types of pizza sauces.
TIP
You can click on any of the tags at the bottom of this page, to find other pizzas besides A La Parrilla Pizza, that use that topping.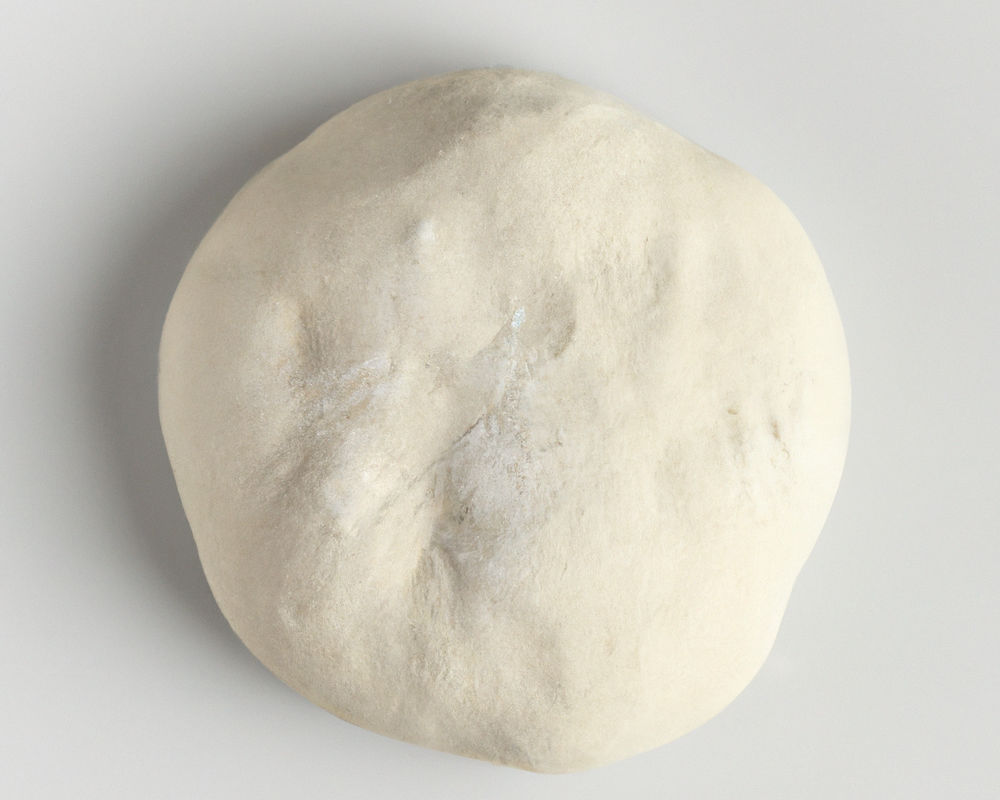 Pizza Dough Method
Purchase a premade pizza base at your local store, or if you have time, make your own homemade dough following the simple steps below. Some shops even carry pizza dough balls.
Whisk the lukewarm water and yeast in a plastic or glass jug. Let mixture stand for five minutes.
Add salt and flour in a large bowl. Create a hollow well in the middle and gently pour the liquid yeast mixture and oil.
Using a spatula, or your hands, mix the dough really well until smooth. Turn out dough onto a lightly floured work surface and knead for five minutes.
Lightly oil a bowl, and place dough in it and cover with plastic wrap. Leave in a warm place to rise for 30 minutes to an hour, or until it doubles in size.
Turn dough out onto a lightly floured surface and knead gently for another 5 minutes or until smooth.
Sprinkle a little flour on the bench before rolling to prevent dough from sticking.
Divide the dough into balls, and roll out bases to desired size.
TIP: We have other dough recipes if you would like to try your hand at sourdough, poolish or more.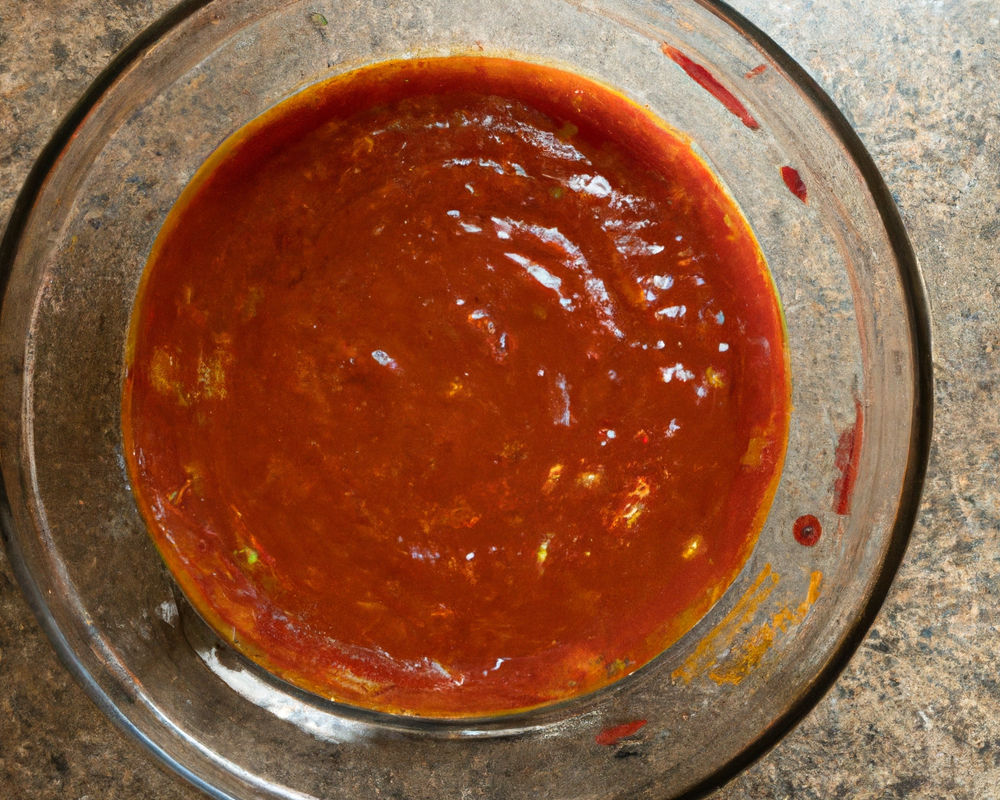 Tomato Pizza Sauce Method
You can make this delicious pizza sauce following the simple steps below, or you can purchase a pizza sauce at your local store.
Add ingredients in a large bowl, and mix well.
Mix well using a whisk, or blender.
Leave sitting for five minutes.
Your sauce is now ready to use or keep in the fridge for up to 3 days.
Freeze remaining sauce for up to 3 months.
If you need to freeze this sauce, use an ice cube tray. Each cube is perfect for a small to medium sized pizza.

Preparing A La Parrilla Pizza
Preheat your oven to roughly 500 degrees.
Roll out the dough to either slightly smaller than your pizza stone or tray.
Alternatively, if you have a pizza peel, roll out to be smaller than that.
You start by spreading the sauce around. This pizza calls for Tomato Sauce. Spread the Tomato Sauce evenly using the back of a large spoon or ladle.
Then start adding the largest ingredients, then work your way down. The last is any cheese topping, such as Mozzarella, which you should evenly cover the other toppings with, and then finally any herbs.
Toppings to put on this pizza are;
Ham
Cheese
Various Toppings
Whilst this pizza is very nice on its own, or why not enjoy it with a fresh salad?
Cooking time
Put the A La Parrilla pizza in oven, and set alarm for ten minutes.
After 10 minutes, open oven and look at pizza.
The pizza should be done within roughly 15 minutes. Always cook to personal tastes.

About Tomato
Did you know that Tomato is actually a fruit, not a vegetable? There's over 10,000 types of tomatoes around the world, and China is the largest producer of the delicious fruit. Historically, Tomato was originally found in South America and Central America.
Tomatoes are healthy! Packed with vitamins A and C, calcium and potassium, they are also rich in lycopene, an antioxidant that is good for the heart and effective against certain cancers.

Pizza Tools
When making A La Parrilla Pizza, I suggest you just use what you have available, without spending any money. My recommended basic pizza tool list is…
Quality Food Containers
Leftovers need to go somewhere, and I don't enjoy using aluminium foil or plastic wrap all the time. A couple of good air tight containers should be in every home.
Pizza Peel
Sometimes called a paddle or shovel, a pizza peel is a vital tool for those who make pizza regularly.
Wooden Rolling Pin
Many people prefer hand stretching, however every cook really should have a good wooden roller nearby too.

Ham
Ham is one of the oldest meats used by humans, and can be found in cuisines in almost every country in the world. Ham is pork from a leg cut that has been preserved by dry or wet curing, with or without smoking.
Smoked hams will lose about 25 per cent of their weight during the smoking process. Weird fact: Dwight Kalb, an artist from Chicago, once made a statue of Madonna using 180 pounds of ham.
Interesting…
These are all true, believe me!
Pizza by plane
There's a restaurant located in Alaska, called Airport Pizza. As the name suggests, they deliver pizzas by plane.
Frozen pizza was invented in 1957
Originally only available in grocery stores at first, until popularity grew, and is now on shelves at convenience stores, grocery stores, gas stations and bars.
Sweet dreams!
In 2016, UK Pizzeria, Crazy Pedro's, launched a Cadbury Creme Egg Pizza. As well as the creme eggs, the pizza is also topped with marshmallows, brownies and chocolate sauce.

Pizza making FAQ
Want to know how to make great pizza at home? Here are some helpful answers to the most frequently asked questions.
How long after gallbladder surgery can I eat pizza?
Doctors will normally suggest that you wait at least 4-6 weeks after gallbladder sujrgery before eating pizza. Even then, they will suggest you only eat small amounts of pizza, and roughly once per month.
How can I keep bread from becoming soggy when making pizza bread?
If you find that the dough you are producing for pizza bread is too soggy, try reducing the liquid ingredients, or add slightly more flour. You can always save most dough by rolling them out on a well floured bench, and kneading them with new flour being slowly added.
Can I use stevia when making pizza dough?
It isn't advised to use any sugar substitutes in your dough. They often won't feed the yeast and they have a different burning level than normal sugars. You can try of course, however you've been warned.
Have you made A La Parrilla Pizza?
A La Parrilla Pizza ? Let us know! Tag us on our Pinterest, Facebook or Twitter and let us know what you thought of it! I'd love to know.
Featured image: Source