A La Piedra
Pizza a la piedra, which means "pizza baked on a stone."
Pizza a la piedra is known for its crispy thin crust that is slightly chewy.
Rather than being cooked in a pan, each pizza is baked on stone in a wood-fired or gas oven, this method will result for a shorter, crispier crust — a somewhat lighter pie by Argentine standards.
If you crave Meat pizza with a Tomato pizza sauce then you shouldn't look any further than this one.
Pizza in Argentina
Parrillas, pasta and pizza are mainstays in Argentine cuisine. The most common ingredients come from foods such as pork, lamb, Beef, Potatoes, sweet Potatoes, apples and squashes.
Take a look at some of the other pizzas from Argentina here.
A La Piedra Pizza at a glance

| | |
| --- | --- |
| Origin | Argentina |
| Type | Meat |
| Sauce | Tomato Sauce |
A La Piedra Pizza Recipe
There is a recipe below for you to make a A La Piedra Pizza using a wood oven or the oven in your kitchen.
Preparation time

| | |
| --- | --- |
| Dough | 2 hours |
| Assembly | 10 minutes |
| Baking | 12-20 minutes |
A La Piedra Pizza Ingredients
Get enough of the toppings that you will need for the amount of pizzas you plan to make. The dough and sauce amounts below are for 3-4 medium sized pizzas, so scale up or down, based on your requirements.

Simple Pizza dough
1 cup (250 ml) luke-warm water
400 g (2 2/3 cups) 00 or pizza flour
2 tsps (7 g sachet) dried yeast
3 tbsps (1/4 cup) olive oil
2 tsps salt
A La Piedra Pizza Toppings
Toppings used in this pizza recipe, are;
Mozzarella
Various Toppings

Tomato Pizza Sauce
1 small can (6oz/170g) tomato paste
1 can (15oz/420g) crushed or diced tomatoes
Two garlic cloves
1 tbsp dried Italian herbs
1 tsp salt
1/4 small brown onion
Want to try a different sauce? See our article on the different types of pizza sauces.
TIP
You can click on any of the tags at the bottom of this page, to find other pizzas besides A La Piedra Pizza, that use that topping.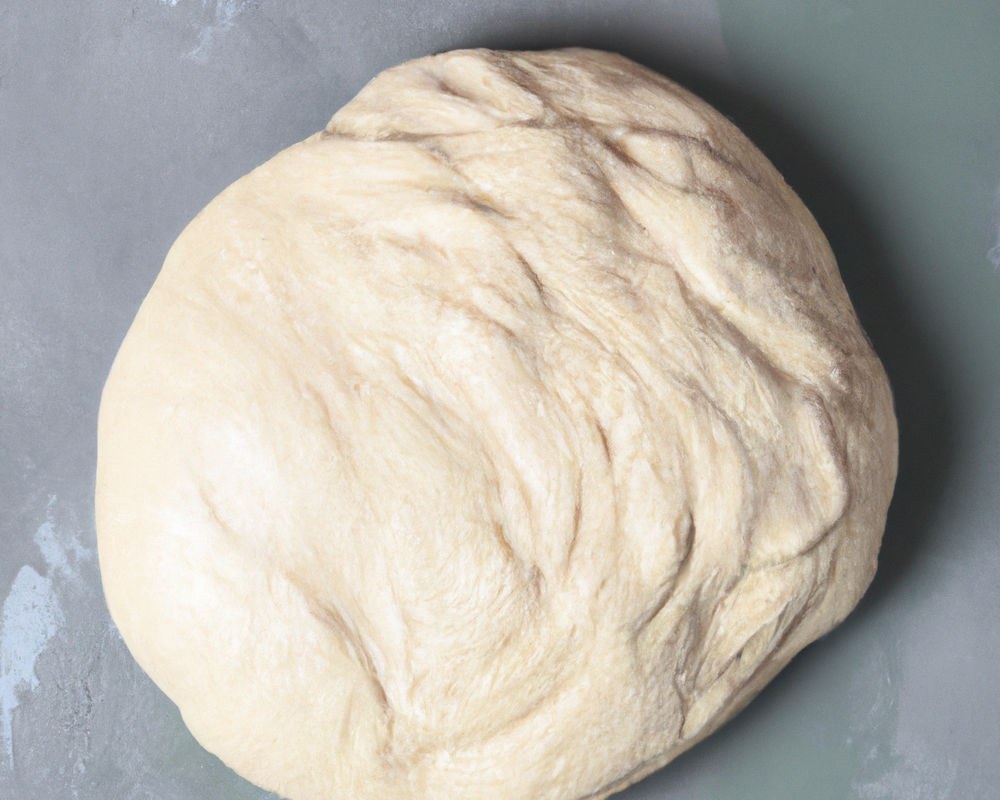 Pizza Dough Method
You can purchase a premade pizza base at your local shop or make your own dough following the simple steps below.
Whisk yeast and lukewarm water in a jug. Stand for around five minutes.
Add flour and salt in a large bowl. Create a well in the centre of the flour. Pour in the liquid yeast mixture and the oil.
Using a spatula, or your hands, mix the dough really well until smooth. Turn out dough onto a lightly floured work surface and knead for five minutes.
Lightly oil a bowl, and place dough in it and cover with plastic wrap. Leave in a warm place to rise for 30 minutes to an hour, or until it doubles in size.
Turn dough out onto a lightly floured surface and knead gently for another 5 minutes or until smooth.
Divide the dough into balls, and roll out bases to desired size.
Sprinkle a little flour on the bench before rolling to prevent dough from sticking.
TIP: We have other dough recipes if you would like to try your hand at sourdough, poolish or more.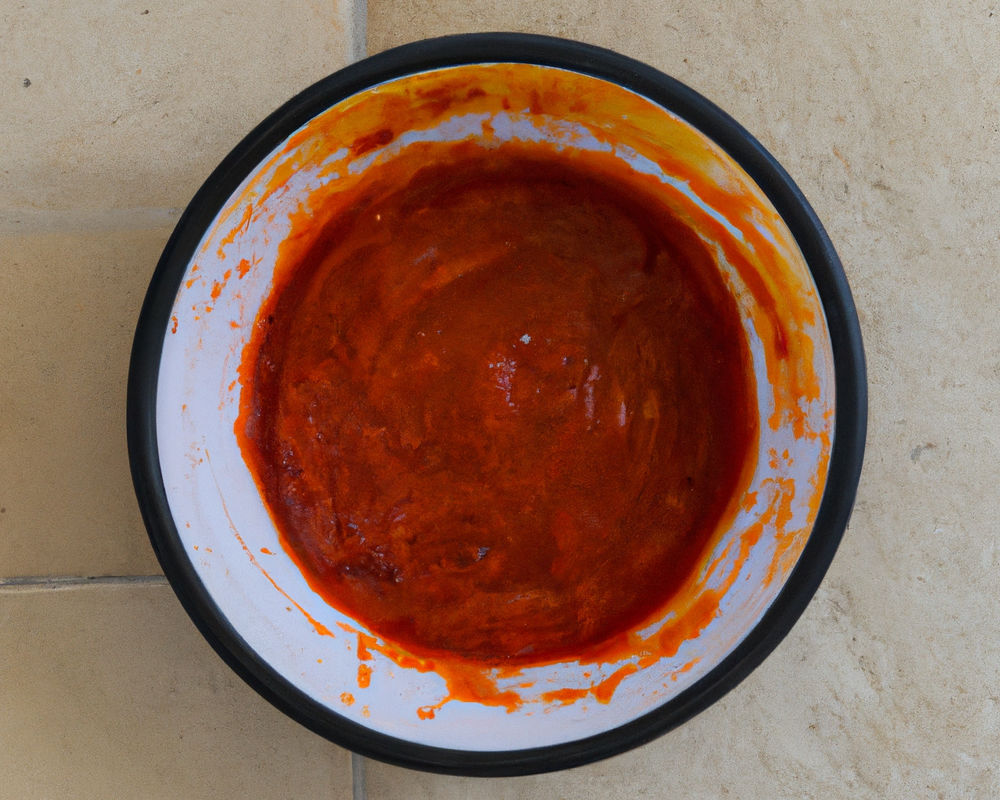 Tomato Pizza Sauce Method
You can make this tasty pizza sauce following the simple steps below, or you can purchase a pizza sauce at your local supermarket.
Stir in all ingredients in a large bowl.
Using either a whisk, or blender, mix well.
Let sit for five minutes.
The pizza sauce is ready to use immediately or chill in fridge for 2-3 days.
You can also freeze any leftover sauce for up to 3 months.
Use a ladle or back of a serving spoon to spread the sauce onto your freshly made dough, ensuring you don't damage the dough.

Preparing A La Piedra Pizza
Turn your oven on to 450-500 degrees or more and preheat for at least 30 minutes.
Spread out the dough in a rough circle, on a floured board or surface.
If you are using a baking pan, then create the pizza in that.
Open the sauce container, and start to spread the Tomato Sauce. Spread the Tomato Sauce around the whole base, taking care to leave a gap at edges.
Add the ingredients in size order, from large to small.
Cheese gets added last.
The toppings to add to this pizza are;
Mozzarella
Various Toppings
I find this pizza very tasty on its own, or why not enjoy it with a fresh salad?
Baking
Put the A La Piedra pizza on the middle shelf of the oven and wait for approximately 10 minutes.
After roughly 10 minutes, check on the pizza.
Pizza should be ready within 15 minutes. However, allow it to cook to personal taste.

About Mozzarella
Fresh Mozzarella is typically white, however when seasoned it can change to light yellow, depending on the animal's diet. Due to its high moisture content, it is traditionally served the day after it is made, however it can be kept in brine for a week, or even longer if packaged well.
Mozzarella was first cited in an Italian cookbook in 1570. Nowadays, Mozzarella can be twisted to form a plait, and called Treccia. You can also buy it as a smoked cheese, called Affumicata.

Pizza Tools
When making A La Piedra Pizza, it's always handy to have the right pizza making tools. Here's the basic pizza tools that I always suggest…
Dough Mixer
Having a good dough mixer can make all the difference. You don't want to be manually kneading forever, do you?
Oil Jug
Having a nice oil jug to pour olive oil gives you a decadent edge. They don't cost that much either!
Wooden boards
I use quality wooden boards constantly when making pizzas, botth to carry dough balls and to use when slicing baked pizzas.

Vegetables
Add your favorite vegetables, and try a mix that you haven't used before.
Exploring toppings is a fun way to enjoy pizza and the art of creating them.
Pizza Facts
Here are a few interesting pizza facts…
Largest pizza delivery
The largest pizza delivery was organised by Pizzas 4 Patriots (USA), who sent 30,000 pizzas with DHL Express to the United States Armed Forces, in Kandahar Airfield, Bagram Airbase and Camp Bastion, Afghanistan, on 4 July 2012. The 12 inch pizzas were made by Great Kitchens, Inc. in Illinois in June 2012.
Salami in space
Pizza Hut made history when they sent a 6-inch salami pizza via a Russian rocket to the International Space Station. Russian cosmonaut Yuri Usachov munched on the treat and even took marketing photos.
Ah, a museum
There is a Pizza museum in Philadelphia called Pizza Brain. It contains one of the world's largest collections of pizza themed memorabilia. Oh and you can buy and eat pizza there too.

Pizza making FAQ
Want to make great pizza at home? Here are some expert answers to some of the most Frequently asked questions.
Why isn't my pizza crust cooking all the way through?
Either you didn't cook your pizza long enough, or the oven wasn't hot enough. You should always let your oven preheat for at least 30 minutes before you bake the pizza. Then watch your pizza crust turn golden around the edges and evenly browned on the bottom before removing.
What temperature should I use for baking pizza?
If you're using a baking pan or pizza pan, preheat your oven pretty much as high as it can go. I'm talking about 500°F (260°C) or higher. If you're using a pizza stone, don't forget to preheat that as well. Always let it heat up for at least 30 minutes, before adding your first pizzas.
How long does it take to digest pizza?
It typically takes around 6-8 hours for pizza to digest in your stomach. The higher the fat content, the longer food takes to digest. Pizza has carbs in the sauce, crust and vegetable toppings, plus high fat and protein in any meat and cheese.
Have you made A La Piedra Pizza?
Let us know what you think of A La Piedra Pizza! Tag us on our Pinterest, Facebook or Twitter and let us know what you thought of it! I'd love to know.
Featured image: Source