Achari Paneer
Achari Pizza is a combination of pickled Spices, veggies, paneer, and Cheese, a quick easy fix for a pizza craving. This pizza has a tangy, spicy, and absolutely delicious.
This pizza is must try for people who love paneer and pizza, but wants to try something different than a regular pizza. Treat yourself with this savory, flavorful adn mouth watering pizza.
Take time to invest in the freshest toppings and add them to a delicious crust for you to enjoy a delicious homemade pizza meal.
In the mood for a Vegetarian pizzas with a Tomato with Mango Pickle Masala sauce? Well then check this pizza out.
There's something about pizza that just makes it irresistible to so many people. One reason is the combination of flavors and textures. The combination of warm, gooey cheese and flavorful sauce is hard to beat. Plus, you can add all sorts of toppings to a pizza, from meats like pepperoni and sausage to vegetables like mushrooms and bell peppers.
This allows for endless flavor combinations to suit everyone's taste. Another reason is that pizza is a comfort food, it's warm, it's filling and it brings back memories of happy times with friends and family.
Additionally, pizza is also a social food, it's perfect to share with friends and family while watching a game or just hanging out. All of these reasons contribute to why pizza is one of the most beloved foods around the world.
Pizza in India
India's pizza market is worth more than US$1.5 billion. Street pizzas are common; they use Capsicum, Tomatoes and Onions, lots of local Cheese and Sauces, and are baked on a hot griddle called a tava on a low flame until the Cheese melts.
Take a look at some of the other pizzas from India here.
Achari Paneer Pizza at a glance

| | |
| --- | --- |
| Origin | India |
| Type | Vegetarian |
| Sauce | Tomato Sauce with Mango Pickle Masala |
Achari Paneer Pizza Recipe
Below we've created a recipe for you to make a delicious homemade Achari Paneer Pizza from either a pizza oven or your usual oven.
Preparation time

| | |
| --- | --- |
| Dough | 2 hours |
| Assembly | 10 minutes |
| Baking | 12-20 minutes |
Achari Paneer Pizza Ingredients
Get enough of the toppings that you will need for the amount of pizzas you plan to make. The pizza sauce and dough ingredients below are designed for 3-4 pizzas, so scale up or down, based on your requirements.

Simple Pizza dough
400 g (2 2/3 cups) 00 or pizza flour
1 cup (250 ml) luke-warm water
2 tsps (7 g sachet) dried yeast
2 tsps salt
3 tbsps (1/4 cup) olive oil
Achari Paneer Pizza Toppings
Toppings used in this pizza recipe, are;
Cottage Cheese
Mozzarella
Red Chili Pepper Flakes
Chaat Masala
Crushed Black Pepper

Tomato Pizza Sauce
1 can (15oz/420g) diced or crushed tomatoes
1 (6oz/170g) can of tomato paste
2 cloves of garlic
1 tsp salt
1/4 small onion
1 tbsp dried Italian herbs
Want to try a different sauce? See our article on the different types of pizza sauces.
TIP
You can click on any of the tags at the bottom of this page, to find other pizzas besides Achari Paneer Pizza, that use that topping.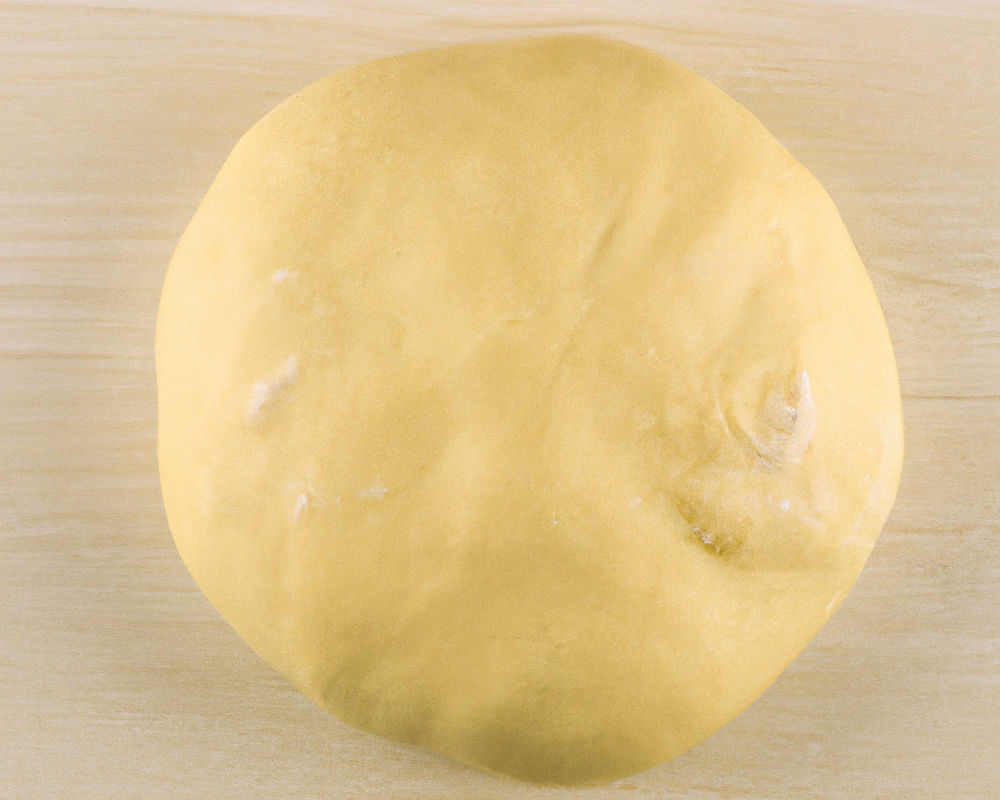 Pizza Dough Method
If you don't have much time, grab a premade pizza base at your local grocery store, or hand make your own pizza dough following the simple steps below. Some shops even carry premade pizza dough in balls.
Whisk yeast and lukewarm water in a jug. Stand for around five minutes.
Add flour and salt in a large bowl. Create a well in the centre of the flour. Pour in the liquid yeast mixture and the oil.
Using a spatula, or your hands, mix the dough really well until smooth. Turn out dough onto a lightly floured work surface and knead for five minutes.
Lightly oil a bowl, and place dough in it and cover with plastic wrap. Leave in a warm place to rise for 30 minutes to an hour, or until it doubles in size.
Turn dough out onto a lightly floured surface and knead gently for another 5 minutes or until smooth.
Divide the dough into balls, and roll out bases to desired size.
Sprinkle a little flour on the bench before rolling to prevent dough from sticking.
TIP: We have other dough recipes if you would like to try your hand at sourdough, poolish or more.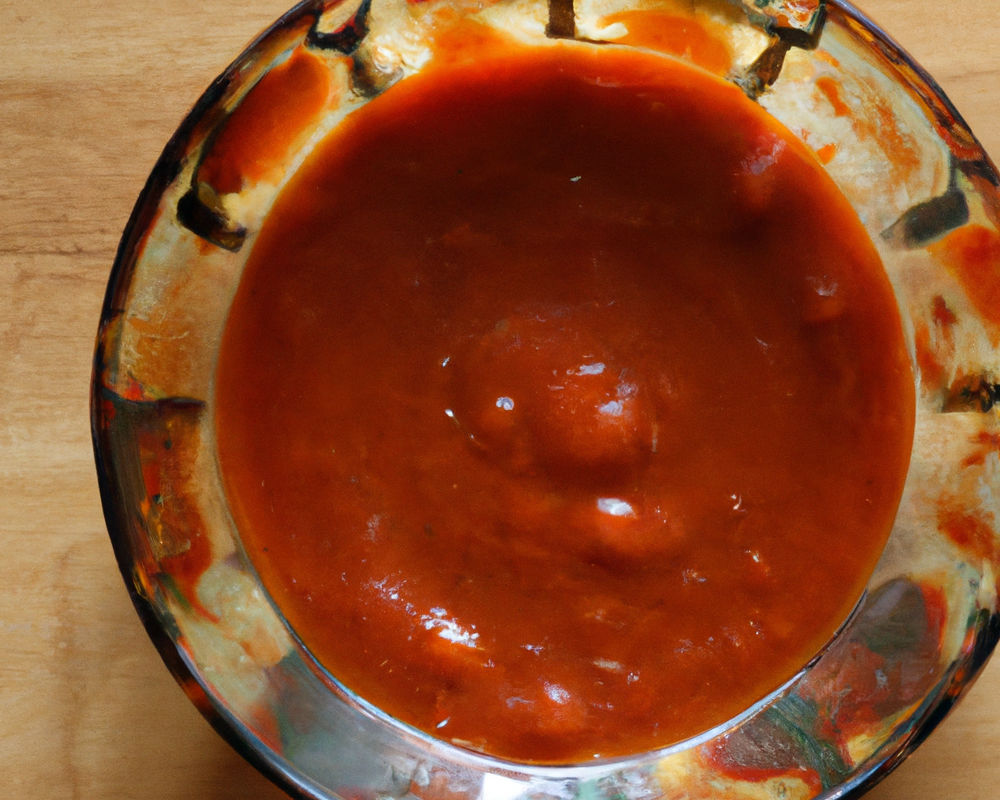 Tomato Pizza Sauce Method
It takes around five minutes to make this tasty pizza sauce following the simple steps below, or you can purchase a bottle of pizza sauce at your local supermarket.
Mix ingredients in a large bowl.
Pizza sauce should be reasonably smooth.
Let sit in the bowl for 5 minutes.
Your sauce is now ready to add to your pizza bases.
Sauce will last up to 3 days in fridge.
Want a little extra heat in your pizza sauce? Try adding some chilli or sweet chilli sauce to the recipe.

Preparing Achari Paneer Pizza
Preheat your oven to roughly 500 degrees.
Roll out the dough to either slightly smaller than your pizza stone or tray.
Alternatively, if you have a pizza peel, roll out to be smaller than that.
You start by spreading the sauce around. This pizza calls for Tomato Sauce with Mango Pickle Masala. Spread the Tomato Sauce with Mango Pickle Masala evenly using the back of a large spoon or ladle.
Then start adding the largest ingredients, then work your way down. The last is any cheese topping, such as Mozzarella, which you should evenly cover the other toppings with, and then finally any herbs.
Toppings to put on this pizza are;
Cottage Cheese
Mozzarella
Red Chili Pepper Flakes
Chaat Masala
Crushed Black Pepper
Whilst this pizza is awesome by itself, yet why not with other pizzas as well?
Cooking time
Put the Achari Paneer pizza in oven, and set alarm for ten minutes.
After 10 minutes, open oven and look at pizza.
The pizza should be done within roughly 15 minutes. Always cook to personal tastes.

About Chaat Masala
This flavorful Indian spice blend is made with a combination of spices including amchoor (dried mango powder), cumin, coriander, black pepper, and chili powder. The flavor is tangy and slightly spicy, adding a unique complexity to pizza.
Chaat masala can be sprinkled on top of your favorite pizza before baking or added as a finishing touch after the pizza comes out of the oven. It pairs especially well with vegetarian pizzas like Margherita since it complements the mildness of fresh mozzarella cheese.

Pizza Tools
When making Achari Paneer Pizza, I always recommend that you use whatever kitchen items you have. My basic pizza tools are…
Food Containers
Leftovers need to go somewhere, and I hate using lots of plastic wrap or alfoil. I prefer good air tight clear containers for my fridge.
Dough Containers
Dough storage containers must be of high quality and airtight.
Quality Food Containers
Leftovers need to go somewhere, and I don't enjoy using aluminium foil or plastic wrap all the time. A couple of good air tight containers should be in every home.

Chili Peppers
Did you know that in any given day, a quarter of the world's population eats food with Chili Peppers in it? They were being eaten 6,000 years ago, according to scientists.
The active ingredient in chili peppers is capsaicin. When it is eaten, capsaicin triggers pain receptors that normally alert the body to dangerous physical heat. That's why sometimes it may feel like your mouth really is on fire.
Strange Pizza Facts
Here are some facts about pizza.
Most pizzas made in 12 hours (team)
The Asociación Propietarios de Pizzerías y Casas de Empanadas de la Argentina (Argentina) in Buenos Aires, Argentina used five ovens to make 11,089 pizzas between 8.00am and 8.00pm on 11 November 2018.
The most popular pizza cheese
You guessed it! Mozzarella is one of the most popular pizza toppings around the world, no matter what country you are in.
We love maths
There is a mathematical theorem named after pizza cutting. The pizza theorem is so called because it mimics a traditional pizza slicing technique. It states that the equality of two areas that arise when one partitions a disk in a certain way.

Vegetarian Pizzas
Keen on seeing more than Achari Paneer pizza? We have plenty of other Vegetarian pizza recipes to look at, as well. Enjoy!

Pizza making FAQ
Want to know how to make delicious pizza at home? Here are some FAQ and their answers to the most common pizza making questions.
How many carbs in pizza sauce?
For every 100 grams of pizza sauce, there are roughly 9 grams of carbohydrates.
Why didn't my pizza dough rise?
If your pizza dough hasn't risen, it's because there was little or no fermentation. A few reasons could be (a) the yeast was dead. Try using fresh yeast again and see. (b) there wasn't enough yeast – normally you need 1% to 5% of your flour weight. Try increasing the yeast percentage. (c) The conditions are too cold. You will find that it may take longer, depending how cold your kitchen is. Try placing the bowl near a sunny window perhaps?
How do italians eat pizza?
Italians just about always eat pizza with a knife and fork. Pizza is to be enjoyed very hot, straight from the oven. If you try holding a slice, it will burn your hands, and waiting for pizza to cool down is just not an acceptable solution.
Have you made Achari Paneer Pizza?
We want to hear your thoughts on Achari Paneer Pizza , good or bad! Tag us on our Pinterest, Facebook or Twitter and let us know what you thought of it! I'd love to know.
Featured image: Source