African Spicy
Originally from Africa, this African Spicy pizza is a delightful meat pizza you'll want to try.
Baked as shown, this pizza style lush taste, coupled with an immaculate scent to enjoy.
Use your time to get the best ingredients and add them to the perfect crust for your family to take part in a out of this world feast.
If you have a taste for Meat pizzas with Tomato sauce this pizza may be what you have been searching for.
Pizza is a fun food to make as a group because it's interactive and allows everyone to get creative with their toppings. Everyone can choose their own toppings and make their own personalized pizza. Plus, it's a great way to bond and spend time together while creating something tasty.
You can make the dough from scratch, or even use pre-made dough, and have a mini pizza making party. It's a great activity for kids and adults alike, everyone can get involved and have fun. It's also a great way to teach kids about cooking and different ingredients.
Additionally, making pizza together is a great way to break the ice and get to know each other if you are in a new group. Overall, pizza making is a fun, interactive and tasty way to bring people together and make memories.
Pizza in Africa
The African continent isn't well known for their pizzas. Their most popular meals tend to come from rice, couscous, bean cake, Chicken, maize porridge, soups, Potato, corn and Onions.
Take a look at some of the other pizzas from Africa here.
African Spicy Pizza at a glance

| | |
| --- | --- |
| Origin | Africa |
| Type | Meat |
| Sauce | Tomato Sauce |
African Spicy Pizza Recipe
There is a recipe below for you to make a African Spicy Pizza either in your woodfired oven or on a pizza stone in your oven.
Preparation time

| | |
| --- | --- |
| Dough | 2 hours |
| Assembly | 10 minutes |
| Baking | 12-20 minutes |
African Spicy Pizza Ingredients
Choose enough of the pizza toppings for the amount of pizzas you plan to make. The dough and sauce amounts below are for 3-4 medium sized pizzas, so scale up or down, based on your requirements.

Simple Pizza dough
7 grams (2 tsps) dried yeast
250 ml (1 cup) lukewarm water
400 g (2 2/3 cups) plain flour, plus extra to dust
2 teaspoons table salt
1/4 cup (3 tbsp) extra virgin olive oil
African Spicy Pizza Toppings
Toppings used in this pizza recipe, are;
Biltong
Pepperoni
Cheese
Chili Peppers
African Blue Basil Leaves

Tomato Pizza Sauce
1 can (15oz/420g) crushed or diced tomatoes
1 small can (6oz/170g) tomato paste
Two garlic cloves
1 tbsp dried Italian herbs
1 tsp salt
1/4 small brown onion
Want to try a different sauce? See our article on the different types of pizza sauces.
TIP
You can click on any of the tags at the bottom of this page, to find other pizzas besides African Spicy Pizza, that use that topping.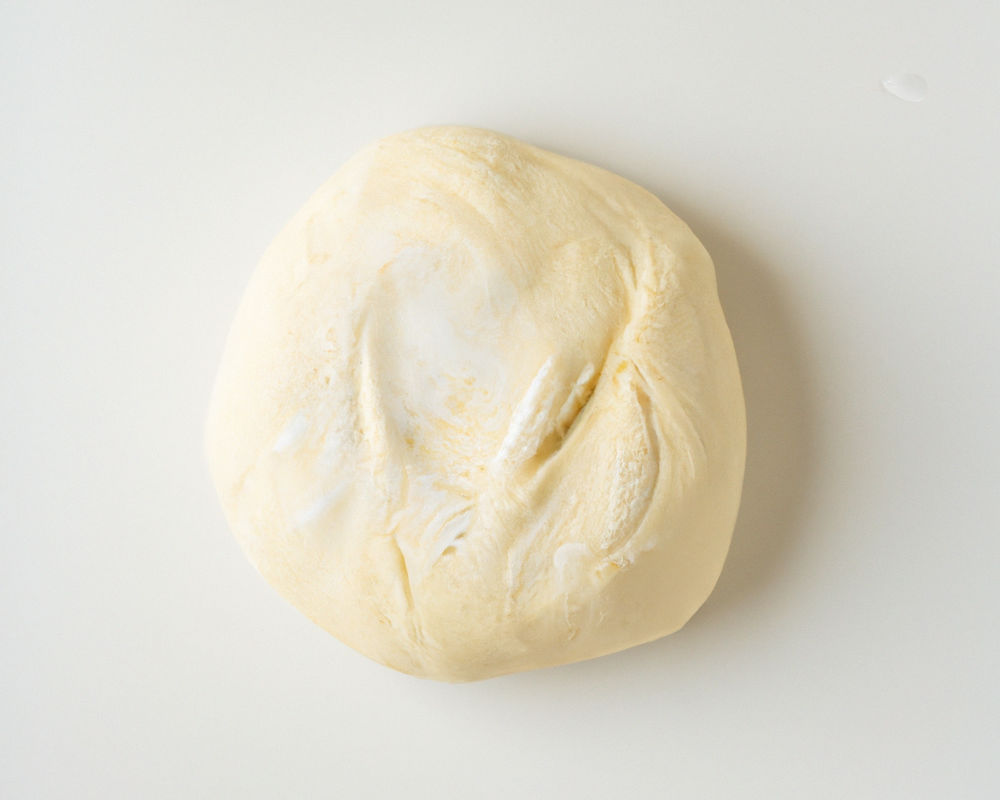 Pizza Dough Method
Either make your own pizza dough following the simple steps below, or buy a premade pizza base at your local store.
Whisk yeast and lukewarm water in glass or plastic container. Let stand for approximately 5 minutes.
Add salt and flour in a large bowl. Create a hollow well in the middle and gently pour the liquid yeast mixture and oil.
Using your hands or spatula, gently combine the flour mixture until smooth. Then turn out dough onto lightly floured surface and hand knead for roughly five minutes.
Place the dough mixture in to an oiled bowl, and cover with plastic wrap. Leave in a warm place until the dough has at least risen to double in size.
Turn dough out onto a lightly floured surface. Hand knead gently for five minutes until reasonably smooth.
Divide dough mix into equal amounts, now roll out the bases to the desired size.
Sprinkle some flour on work surface before rolling out dough to prevent any sticking.
TIP: We have other dough recipes if you would like to try your hand at sourdough, poolish or more.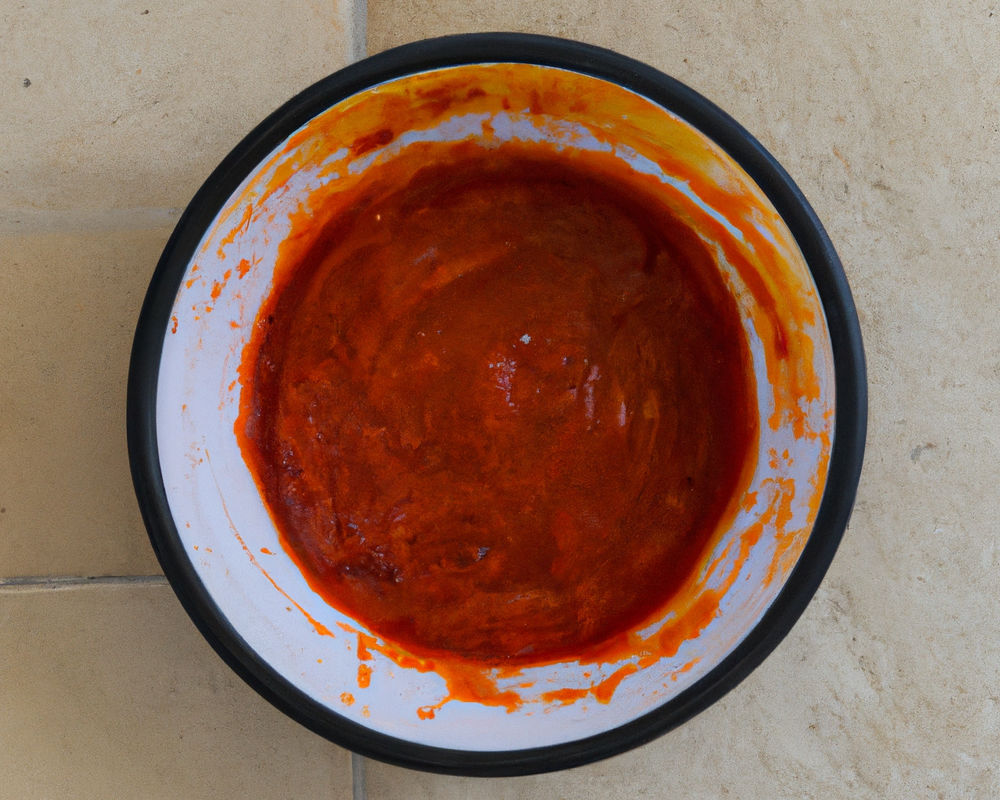 Tomato Pizza Sauce Method
Are you ready to whip up some homemade pizza sauce? Follow the steps below. If not, no worries, you can always grab a jar at the store.
Stir in all ingredients in a large bowl.
Using either a whisk, or blender, mix well.
Let sit for five minutes.
The pizza sauce is ready to use immediately or chill in fridge for 2-3 days.
You can also freeze any leftover sauce for up to 3 months.
Keep in mind that you can tweak the garlic level in your pizza sauce recipe according to your preference.

Preparing African Spicy Pizza
Switch oven on to at least 450 degrees and preheat for at least 30 minutes.
Stretch out dough into a circle, on a floured surface.
If you are using a pizza steel or stone, make sure it is preheating in oven.
Now it's time to add the sauce. This recipe calls for Tomato Sauce. Spread the Tomato Sauce around the pizza base, leaving a gap at edges.
Add your ingredients in size, from the largest to smallest.
Cheese should be sprinkled on at the end.
Toppings for this pizza are;
Biltong
Pepperoni
Cheese
Chili Peppers
African Blue Basil Leaves
This pizza is awesome on its own, or why not enjoy it with a fresh salad?
Baking time
Put the African Spicy pizza in the middle of your oven (on a stone if you have one) and set timer for 10 minutes.
In 10 minutes, open oven door and check.
The pizza should take roughly 15 minutes to cook, adjust time to cook to personal taste.

About Pepperoni
The Italian word for Pepperoni is Peperone, which translates to Bell Pepper. The first use of this word can be traced back to the early 20th Century when it was used to refer to a Sausage. In the early 1900s, Italian immigrants started combining their European superior flavors with American ingredients.
In 1919, the first mention of Pepperoni occurred in New York City. It gained popularity and was used as toppings for most Italian pizzerias and delicacies. Pepperoni is widely accepted as an Italian-American food.

Pizza Tools
When making African Spicy Pizza, I always recommend that you use what you have already, and avoid spending a ton of money. My recommended basic pizza tool list is…
Pizza Peel
A pizza peel aka paddle is a crucial tool for those who are making pizza often.
Pizza Cutter
The one kitchen tool every adult should have in their drawer. See our article on how to cut pizza for the various cutting tools.
Rolling Pin
Yes, I know, many people swear by hand stretching, however there's times in all our lives where we need a good wooden roller.

Biltong
Biltong is a form of dried, cured meat that originated in Southern African countries many centuries ago. Most Biltong contains Meat, salt, coriander, Black Pepper and Vinegar.
Popular in many countries now, Biltong is a high protein food with some having 60% protein by weight. Whilst usually eaten as a snack, Biltong can also be used in savoury muffins, stews and on pizza as a topping.
Strange Pizza Facts
Here are some facts about pizza.
Pizza as currency
The world's first pizza ATM went live in 2016, at Xavier University, Ohio. Customers can purchase a medium pizza using a touchscreen, which the machine then heats up and dispenses through a slot.
Most expensive pizza sold at an online auction
The "Pizza Royale 2007", created by Domenico Crolla (UK/Italy) for the premiere of Casino Royale (2007), was auctioned off for charity on eBay to an Italian lawyer for a record £2,150 US$3,321.
Longest calzone
The longest calzone came in at a whopping length of 18.22 m (59 ft 9.5 in) in July 2019. It was achieved by The Vaughan Pizza Fest and Roberto Vergalito (both Canada) at Revel Park in Vaughan, Ontario, Canada.

Meat Pizzas
Keen on seeing more than African Spicy pizza? We have plenty of other Meat pizza recipes to look at, as well. Enjoy!

Pizza making FAQ
Want to know how to make fantastic pizza at home? Here are some helpful answers to the most frequently asked questions.
How do I prevent dough from sticking to my kitchen bench?
I also recommend a good amount of flour or polenta to be dusted on surfaces. Polenta, having a larger, rounder grain, is perfect to put on your pizza peel or paddle, to slide the pizza on and off easily.
How long to cook a pizza?
It can take anywhere form a few minutes to 20 minutes to cook a pizza, depending on the temperature and heating device used.
Can I put foil on a pizza stone before making pizza?
No. The pizza stone needs to be in contact with the pizza base for it to do its job effectively. It helps absorb moisture from the dough and heat it evenly. Putting foil between the dough and stone will prevent that from happening properly.
Have you made African Spicy Pizza?
We want to know your thoughts on African Spicy Pizza , Share your experience with us! Tag us on our Pinterest, Facebook or Twitter and let us know what you thought of it! I'd love to know.
Featured image: Source