Ai Broccoli
Broccoli pizza is a way to incorporate nutritious veggies into your family's pizza night.
This pizza is a truly a creative way to get in a full serving of vegetables while enjoying a slice of pizza.
Ensure you use the best toppings and add them to the perfect crust for you and friends to savor a perfect feast.
If you enjoy a tasty Vegetarian pizza using a Tomato sauce then you may fall in love with this pizza.
Pizza is a delicious and versatile food that's perfect for any occasion. Whether you're in the mood for a quick lunch, a casual dinner with friends, or a celebration, pizza is always a great choice.
Not only is it tasty, but it's also a convenient option that can be customized to your preferences.
With a variety of toppings to choose from, you can make a pizza that's tailored to your specific tastes. Plus, it's a great way to get in your daily dose of carbs and protein. So why not treat yourself to a pizza today and experience the joy of all that gooey cheese and savory toppings!
Pizza in Italy
A Naples invention, Pizza originated in Italy in the 1700's, and they know how to craft the perfect pizza. Naples is the most famous location for pizza in the entire world, and you can still visit the world's oldest pizzeria, the stunning Antica Pizzeria Port'Alba.
Take a look at some of the other pizzas from Italy here.
Ai Broccoli Pizza at a glance

| | |
| --- | --- |
| Origin | Italy |
| Type | Vegetarian |
| Sauce | Tomato Sauce |
Ai Broccoli Pizza Recipe
Below we've put together a recipe for you to make your own homemade Ai Broccoli Pizza either in your pizza oven or using a pizza stone.
Preparation time

| | |
| --- | --- |
| Dough | 2 hours |
| Assembly | 10 minutes |
| Baking | 12-20 minutes |
Ai Broccoli Pizza Ingredients
Get enough of the toppings that you will need for the amount of pizzas you plan to make. The pizza sauce and dough ingredients below are designed for 3-4 pizzas, so add more or less, if required.

Simple Pizza dough
2 2/3 cups (400 grams) 00 fine flour
250 ml (1 cup) lukewarm water
7 grams (2 tsps) dried yeast
2 tsps salt
1/4 cup (3 tbsp) olive oil
Ai Broccoli Pizza Toppings
Toppings used in this pizza recipe, are;
Mozzarella
Chili Peppers
Broccoli
Garlic
Oregano

Tomato Pizza Sauce
1 (6oz/170g) can of tomato paste
1 can (15oz/420g) diced or crushed tomatoes
2 cloves of garlic
1 tsp salt
1/4 small onion
1 tbsp dried Italian herbs
Want to try a different sauce? See our article on the different types of pizza sauces.
TIP
You can click on any of the tags at the bottom of this page, to find other pizzas besides Ai Broccoli Pizza, that use that topping.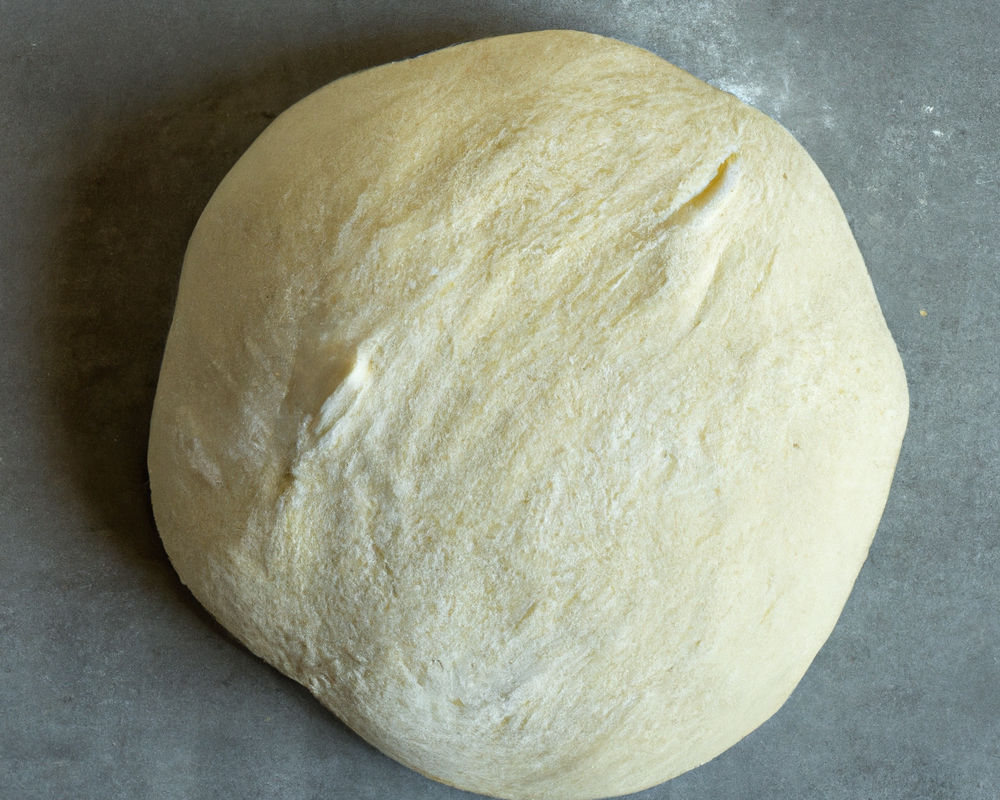 Pizza Dough Method
You can either make your own pizza dough following the simple steps below, or you can purchase a premade base at your local store.
Whisk yeast and lukewarm water in a jug. Leave sitting for roughly five minutes.
Add flour and salt in a large bowl. Create a well in the centre of the flour. Pour in the liquid yeast mixture and the oil.
Using dough mixer or hands, gently mix dough until smooth. Place pizza dough on a lightly floured work surface and then knead by hand for five minutes.
Lightly oil a bowl, and place mixture in and cover with plastic wrap. Leave in a warm place to rise until the dough doubles in size.
Pour dough mix out onto a clean, floured surface. Now hand knead gently for another five minutes.
Divide dough mixture into equal sized balls. Hand stretch or roll out the bases to the expected size.
Spread some flour on kitchen bench before rolling, in order to prevent sticking.
TIP: We have other dough recipes if you would like to try your hand at sourdough, poolish or more.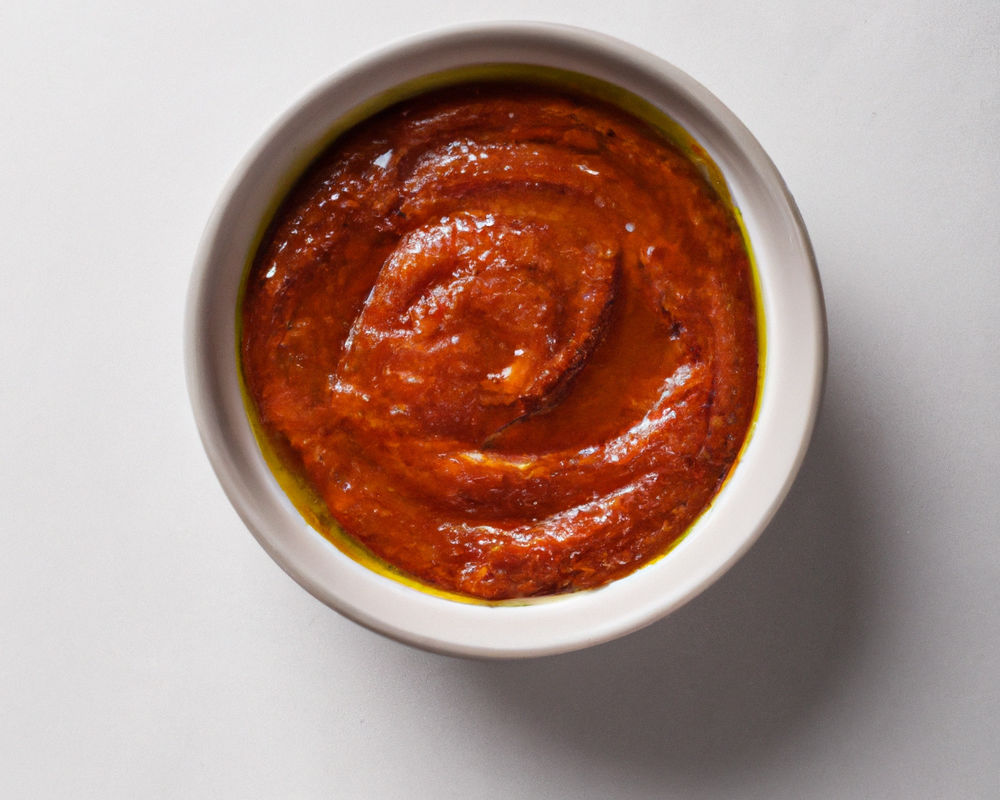 Tomato Pizza Sauce Method
You can either make your own pizza sauce following the simple steps below, or you can purchase a pizza sauce at your local store.
Add ingredients in a large bowl, and mix well.
Mix well using a whisk, or blender.
Leave sitting for five minutes.
Your sauce is now ready to use or keep in the fridge for up to 3 days.
Freeze remaining sauce for up to 3 months.
Try using a pesto sauce, or adding a little pesto to your sauce for a new flavour.

Preparing Ai Broccoli Pizza
Preheat your oven to roughly 500 degrees.
Roll out the dough to either slightly smaller than your pizza stone or tray.
Alternatively, if you have a pizza peel, roll out to be smaller than that.
You start by spreading the sauce around. This pizza calls for Tomato Sauce. Spread the Tomato Sauce evenly using the back of a large spoon or ladle.
Then start adding the largest ingredients, then work your way down. The last is any cheese topping, such as Mozzarella, which you should evenly cover the other toppings with, and then finally any herbs.
Toppings to put on this pizza are;
Mozzarella
Chili Peppers
Broccoli
Garlic
Oregano
Whilst this pizza is awesome on its own, or why not with another pizza variety?
Oven time
Put the Ai Broccoli pizza in the middle of your oven (on a pizza steel if you have one) and set timer for 10 minutes.
After 10 minutes, open the door and see how cooked pizza is.
Pizza should be ready within 15 minutes. However, allow it to cook to personal taste.

About Oregano
Oregano is one of the most widely-used herbs worldwide, found in Mediterranean and Mexican cuisine. Oregano is an ingredient in chili powder, as well as a number of pizza and pasta sauces.
The taste of Oregano can be described as Green and earthy, with hints of mint. It can often be slightly bitter.

Pizza Tools
When making Ai Broccoli Pizza, it's always handy to have the right pizza making tools. Here's the basic pizza tools that I always suggest…
Rubber Spatula
A quality rubber spatula really helps when it comes to scraping bowls and plates, etc.
Dough Mixer
Having a good dough mixer can make all the difference. You don't want to be manually kneading forever, do you?
Oil Jug
Having a nice oil jug to pour olive oil gives you a decadent edge. They don't cost that much either!

Chili Peppers
Did you know that in any given day, a quarter of the world's population eats food with Chili Peppers in it? They were being eaten 6,000 years ago, according to scientists.
The active ingredient in chili peppers is capsaicin. When it is eaten, capsaicin triggers pain receptors that normally alert the body to dangerous physical heat. That's why sometimes it may feel like your mouth really is on fire.
Pizza Facts
These facts will interest you.
Poor anchovies
There is a National Pizza with the Works Except Anchovies Day, which although a mouthful, is held on November 12 each year.
Would you try pizza perfume?
Pizza Hut Canada released a limited-edition pizza perfume, back in 2012. The scent was described as 'freshly baked, hand-tossed dough.' I love pizza, but no.
Don't worry, be happy
In Cambodia, some pizzerias have marijuana topped 'happy pizzas' on their menu.

Pizza making FAQ
Planning to make fantastic pizzas at home? Here are some expert answers to some of the most common pizza making questions.
How long to preheat pizza stone?
Ideally, you should poreheat your oven for at least 30 minutes prior to putting the pizza in.
How do I make pizza in a cast iron skillet?
It is easy to make pizza in a cast iron skillet! Just preheat your cast iron skillet or pan, carefully lay your stretched-out pizza dough inside, add your pizza toppings and cheese, return the pan to the oven, and bake away. If you find it sticks, try adding more flour or oil underneath the base when placing it in the skillet.
Is it OK to use store-bought pizza dough?
Of course it is! It's fine to use pizza dough you bought at the store. In fact, in many cases you can buy balls of pizza dough from your favorite pizzeria, if you ask nicely. Make sure that the ingredients belong there (flour, sugar, salt, yeast) and not lots of preservatives. If the dough you buy is chilled, always let it come fully to room temperature before you use it.
Have you made Ai Broccoli Pizza?
Ai Broccoli Pizza ! Tag us on our Pinterest, Facebook or Twitter and let us know what you thought of it! I'd love to know.
Featured image: Source