All Meat
All Meat Pizza has a crispy crust topped with different kinds of Meat. Most pizzerias offer additional Meaty toppings option on their menus who are looking for more than simple Slices of Pepperoni and ground Beef.
All Meat pizza toppings can vary but often includes Italian Sausage, ground Beef, Bacon, Pepperoni, and sliced Ham.
Always make time to choose the freshest ingredients and add them to the perfect crust for you and friends to savor a perfect meal together.
If you crave Meat pizza with BBQ pizza sauce you will welcome this one.
Pizza is a universally loved food and for good reason, but have you ever thought about switching up your toppings? Trying new toppings can bring a whole new dimension to your pizza experience.
From traditional toppings like pepperoni and mushrooms to more creative options like barbecue chicken and bacon, the possibilities are endless. Not only will you get to try new and exciting flavors, but you'll also have the opportunity to discover new combinations that you never thought were possible.
So, next time you're ordering pizza, don't be afraid to think outside the box and try something new. You may just discover your new favorite topping!
Pizza in Australia
Did you know? Pizza is Australia's favourite takeaway food by far. 34% of Australians say it's their preferred choice. The next most popular takeaway is Chinese at 15%.
Take a look at some of the other pizzas from Australia here.
All Meat Pizza at a glance

| | |
| --- | --- |
| Origin | Australia |
| Type | Meat |
| Sauce | BBQ Sauce |
All Meat Pizza Recipe
Below we've created a recipe for you to make a delicious homemade All Meat Pizza using a woodfired oven or your kitchen oven.
Preparation time

| | |
| --- | --- |
| Dough | 2 hours |
| Assembly | 10 minutes |
| Baking | 12-20 minutes |
All Meat Pizza Ingredients
Choose enough pizza toppings for the amount of pizzas you plan to make. The dough and sauce are designed for 3-4 medium sized pizzas, so scale up or down, based on your requirements.

Simple Pizza dough
2 2/3 cups (400 grams) 00 fine flour
250 ml (1 cup) lukewarm water
7 grams (2 tsps) dried yeast
2 tsps salt
1/4 cup (3 tbsp) olive oil
All Meat Pizza Toppings
Toppings used in this pizza recipe, are;
Beef
Salami
Ham
Cheese
Bacon

Barbecue Pizza Sauce
1 cup tomato sauce
1/3 cup brown sugar
3 tablespoon apple cider vinegar
1 teaspoon worcestershire sauce
1/4 tsp salt
1/4 tsp mustard powder
1/4 tsp onion powder
Want to try a different sauce? See our article on the different types of pizza sauces.
TIP
You can click on any of the tags at the bottom of this page, to find other pizzas besides All Meat Pizza, that use that topping.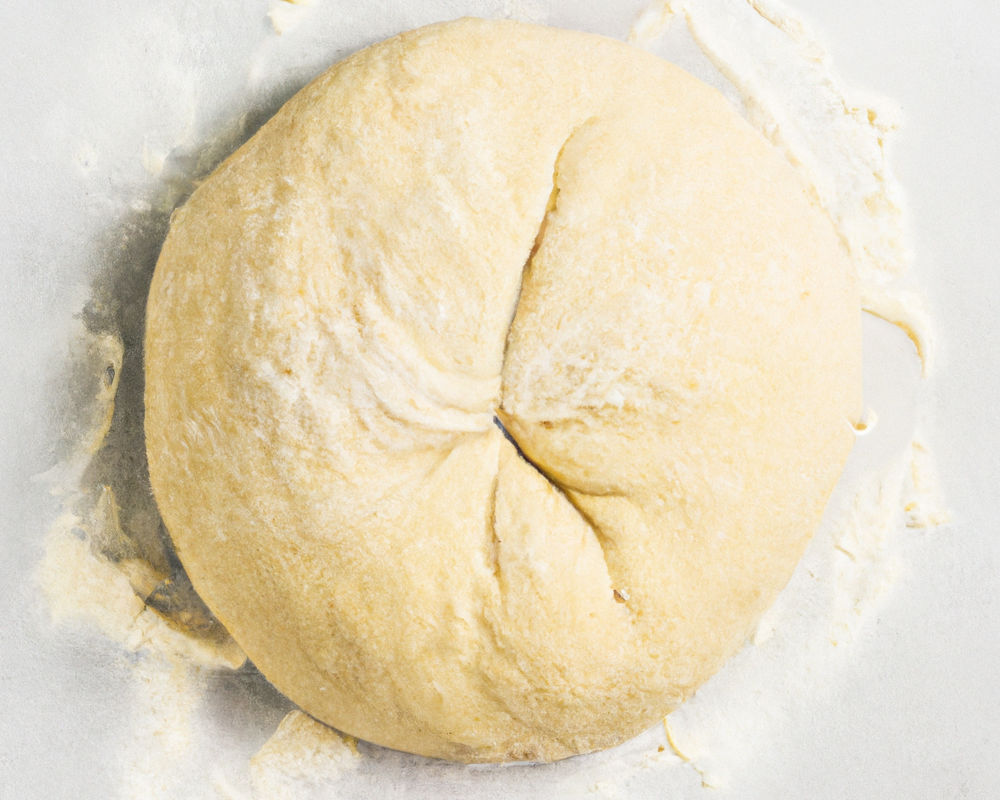 Pizza Dough Method
Purchase a premade pizza base at your local store, or if you have time, make your own homemade dough following the simple steps below. Some shops even carry pizza dough balls.
Whisk yeast and lukewarm water in a jug. Leave sitting for roughly five minutes.
Add flour and salt in a large bowl. Create a well in the centre of the flour. Pour in the liquid yeast mixture and the oil.
Using dough mixer or hands, gently mix dough until smooth. Place pizza dough on a lightly floured work surface and then knead by hand for five minutes.
Lightly oil a bowl, and place mixture in and cover with plastic wrap. Leave in a warm place to rise until the dough doubles in size.
Pour dough mix out onto a clean, floured surface. Now hand knead gently for another five minutes.
Divide dough mixture into equal sized balls. Hand stretch or roll out the bases to the expected size.
Spread some flour on kitchen bench before rolling, in order to prevent sticking.
TIP: We have other dough recipes if you would like to try your hand at sourdough, poolish or more.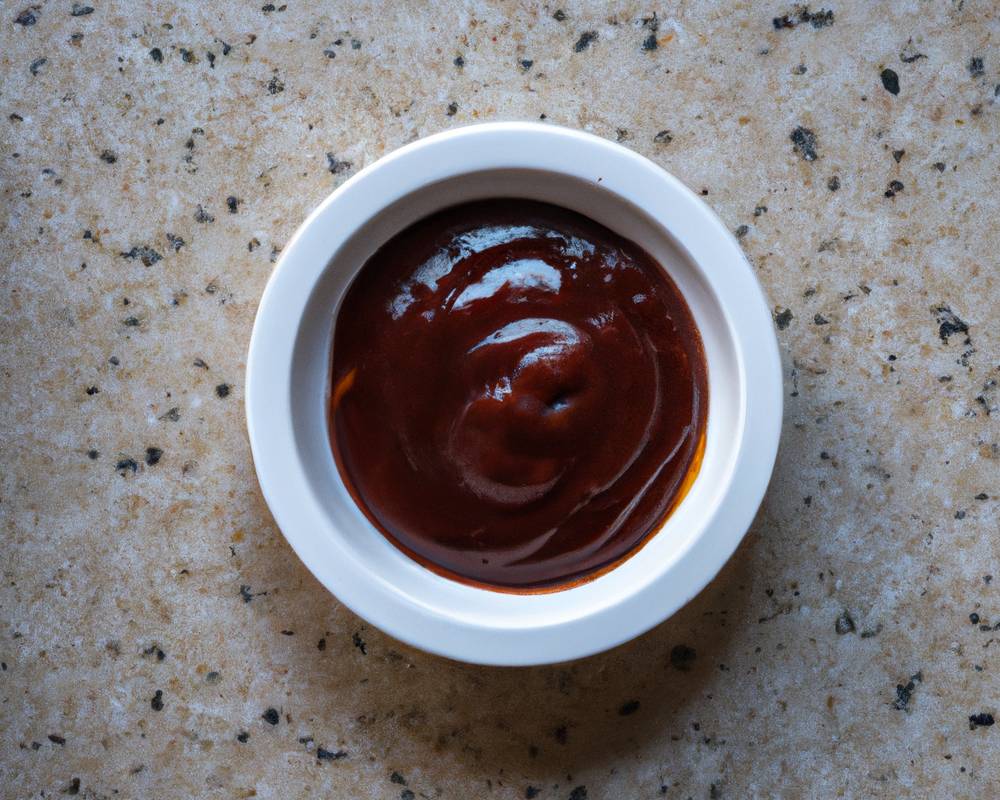 Barbecue Pizza Sauce Method
You can make this tasty pizza sauce following the simple steps below, or you can purchase a pizza sauce at your local supermarket.
Combine all ingredients together in a small saucepan, on medium-low heat.
Whisk all ingredients until well combined and bring mixture to a simmer.
Partially cover the saucepan. Allow sauce to simmer for 10-15 minutes
Stir mixture occasionally, until it has thickened nicely.
Let sauce cool to room temperature then place in the fridge to cool completely.
You can make the sauce the day before and refrigerate to save time.

Preparing All Meat Pizza
Switch oven on to at least 450 degrees and preheat for at least 30 minutes.
Stretch out dough into a circle, on a floured surface.
If you are using a pizza steel or stone, make sure it is preheating in oven.
Now it's time to add the sauce. This recipe calls for BBQ Sauce. Spread the BBQ Sauce around the pizza base, leaving a gap at edges.
Add your ingredients in size, from the largest to smallest.
Cheese should be sprinkled on at the end.
Toppings for this pizza are;
Beef
Salami
Ham
Cheese
Bacon
This pizza is excellent as is, or you could pair it with another pizza as well?
Oven time
Put the All Meat pizza in the middle of your oven (on a pizza steel if you have one) and set timer for 10 minutes.
After 10 minutes, open the door and see how cooked pizza is.
Pizza should be ready within 15 minutes. However, allow it to cook to personal taste.

About Salami
Salami is a cured Sausage made of air dried, fermented meat, usually pork. The word Salami, however, has been around for centuries and derives from the Italian word "salume", which means all types of salted meat.
Historically, Salami was popular among peasants in Europe, because it could be stored for up to 45 days at room temperature once cut, which helped during difficult times of getting fresh meat.

Pizza Tools
When making All Meat Pizza, I always recommend that you use what you have available, without spending lots of money. My basic pizza tool list is…
Pizza Steel
Very similar to a pizza stone, a pizza steel is made of, you guessed it, steel. It's a great modern method to heat pizza well in a normal oven.
Rubber Spatula
A quality rubber spatula really helps when it comes to scraping bowls and plates, etc.
Dough Mixer
Having a good dough mixer can make all the difference. You don't want to be manually kneading forever, do you?

BBQ Sauce
Barbecue sauce is a sauce used as a topping, marinade, condiment or basting for Beef, Chicken and pork cooked on a barbecue, or in BBQ style cooking. Most BBQ sauces are vegan, and made with Vinegar, onion powder, Tomato Paste, liquid smoke, mustard and Black Pepper.
It is understood BBQ sauce was invented in the 17th century at a Dominican missionary where they used Pepper and lime Juice to flavor meat on the barbeque.
Pizza Care
Need advice on storing pizza. Here goes!
Freezer guide
You can store leftover pizza in the freezer for up to 3 months. Reheat from frozen as directed above until heated through.
Store in the fridge
Leftover slices of pizza may be kept in an airtight container in the fridge for up to 3 days.
Warm in the center of a 450 degree F oven for approximately 6 minutes, on a pizza stone if possible, until heated through. See our article on reheating pizza for more.

Pizza making FAQ
Want to know how to make fantastic pizza at home? Here are some helpful answers to the most frequently asked questions.
How to cut pizza without pizza cutter?
If you don't have a pizza cutter, you can use a large kitchen knife, or even scissors!
How long is frozen pizza good for?
It is typically recommended that you do not store frozen pizza for any longer than three months in the freezer.
Can I substitute some of the herbs when making pizza?
Of course! One of the things I love about making pizza is trying different combinations. There's a plethora of herbs out there to choose from, some which will work together and some that don't. Explore your taste preferences and substitute any herbs in recipes.
Have you made All Meat Pizza?
All Meat Pizza ! Tag us on our Pinterest, Facebook or Twitter and let us know what you thought of it! I'd love to know.
Featured image: Source