Aloha
A combined flavor of Pineapple and Ham will bring you a taste of the tropical islands.
Ths pizza is a perfect combination of sweet, salty and savory flavors loaded on top of a crispy crust.
Always make time to choose the freshest toppings and add them to a delicious crust for you and friends to savor a perfect pizza dinner.
If you're in the mood for a Meat pizza with Thousand Island sauce then this is the sign you have been waiting for.
Pizza is one of the most beloved foods in the world, and for good reason! For starters, it's incredibly versatile and can be customized to suit any taste or dietary preference. Plus, it's the perfect comfort food, satisfying and delicious no matter what kind of day you've had.
One of the best things about pizza is that it's a great food for sharing with friends and family. It's perfect for a casual dinner party or a lazy weekend night in. And let's not forget, it's also an easy meal to make at home, you can make your own dough, sauce, and toppings.
In short, pizza is delicious, easy to make, and a great way to bring people together. So go ahead and treat yourself to a slice (or two) of your favorite pie!
Pizza in Thailand
If you thought Pizza wasn't common in Thailand, you'd be correct. Vegetables, Meats, herbs, and Spices are the building blocks of most Thai dishes. In Thailand, eating food is considered a group activity, and eating alone is considered a sign of bad luck.
Take a look at some of the other pizzas from Thailand here.
Aloha Pizza at a glance

| | |
| --- | --- |
| Origin | Thailand |
| Type | Meat |
| Sauce | Thousand Island Sauce |
Aloha Pizza Recipe
For all the pizza enthusiasts, we've created a recipe for a scrumptious home baked Aloha Pizza that can be made either in your backyard pizza oven or on a pizza steel in your oven.
Preparation time

| | |
| --- | --- |
| Dough | 2 hours |
| Assembly | 10 minutes |
| Baking | 12-20 minutes |
Aloha Pizza Ingredients
Choose enough pizza toppings for the amount of pizzas you plan to make. The pizza sauce and dough ingredients below are designed for 3-4 pizzas, so add more or less, if required.

Simple Pizza dough
1 cup (250 ml) luke-warm water
400 g (2 2/3 cups) 00 or pizza flour
2 tsps (7 g sachet) dried yeast
3 tbsps (1/4 cup) olive oil
2 tsps salt
Aloha Pizza Toppings
Toppings used in this pizza recipe, are;
Pepperoni
Ham
Mozzarella
Pineapple

Thousand Island Dressing
3/4 cup mayonnaise
3 gherkins, finely chopped
2 1/2 tbsp tomato sauce
2 tsp worcestershire sauce
Want to try a different sauce? See our article on the different types of pizza sauces.
TIP
You can click on any of the tags at the bottom of this page, to find other pizzas besides Aloha Pizza, that use that topping.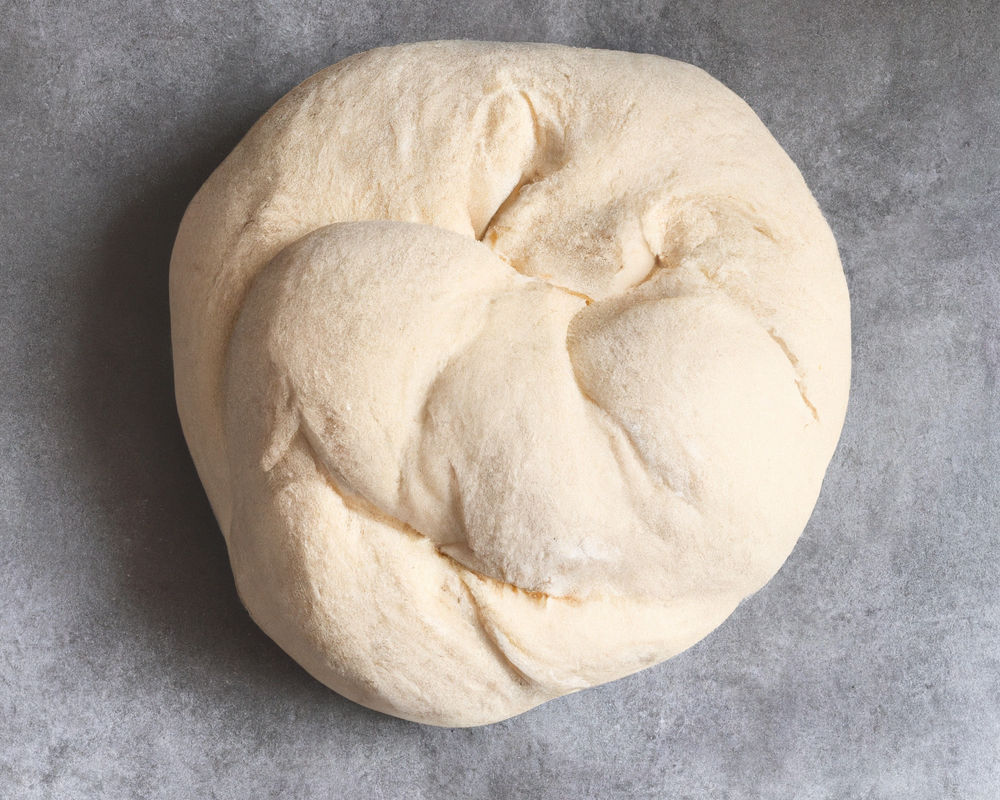 Pizza Dough Method
You purchase a premade pizza base at your local store, or if you have time, make your own homemade dough following the simple steps below.
Whisk yeast and lukewarm water in a jug. Stand for around five minutes.
Add flour and salt in a large bowl. Create a well in the centre of the flour. Pour in the liquid yeast mixture and the oil.
Using a spatula, or your hands, mix the dough really well until smooth. Turn out dough onto a lightly floured work surface and knead for five minutes.
Lightly oil a bowl, and place dough in it and cover with plastic wrap. Leave in a warm place to rise for 30 minutes to an hour, or until it doubles in size.
Turn dough out onto a lightly floured surface and knead gently for another 5 minutes or until smooth.
Divide the dough into balls, and roll out bases to desired size.
Sprinkle a little flour on the bench before rolling to prevent dough from sticking.
TIP: We have other dough recipes if you would like to try your hand at sourdough, poolish or more.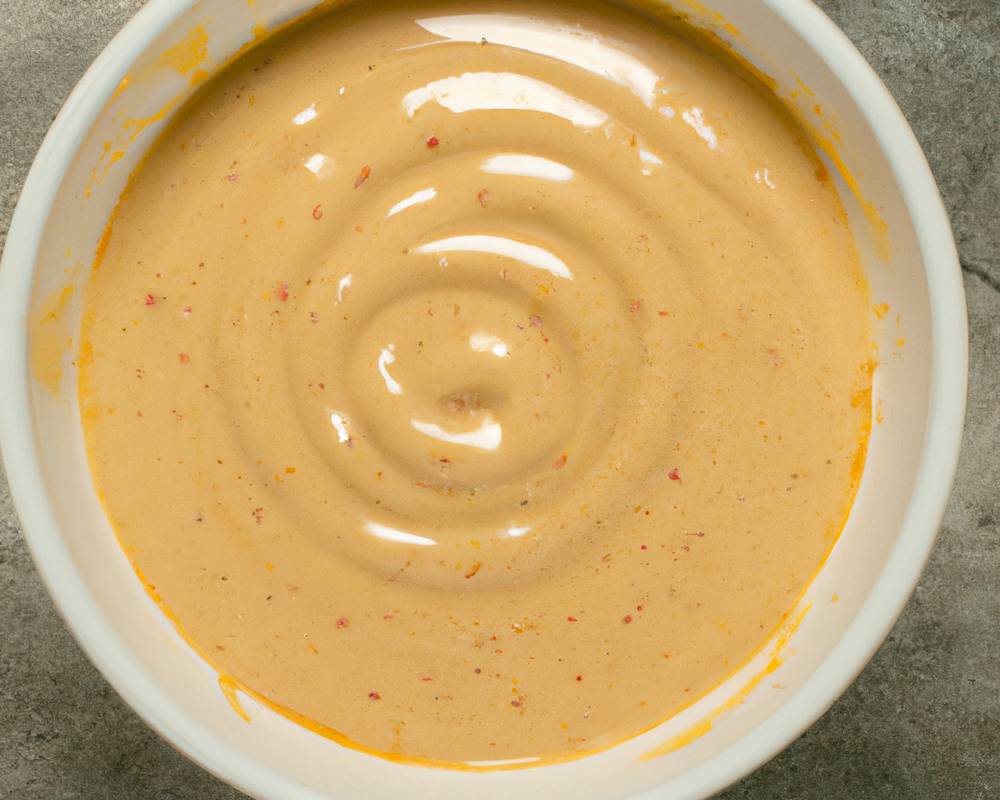 Thousand Island Dressing
Here's a very easy method to make your own thousand island dressing.
Place mayonnaise, tomato sauce, worcestershire sauce and gherkins in a bowl.
Stir well until combined.
Add salt and pepper to season.
May keep in fridge for up to 2 days.

Preparing Aloha Pizza
Preheat your oven to at least 450 degrees for 30 minutes or longer.
Spread out pizza dough on floured surface.
If you have a pizza peel, you can create your pizza on it (after flouring).
Start by spreading the sauce all over the base. This pizza uses Thousand Island Sauce. Spread the Thousand Island Sauce Thinly yet evenly, leaving a margin for the crust.
Add the largest toppings first – typically meat or seafood, then the smaller toppings.
Add cheese last, and sprinkle it all over to help keep the toppings in place when it melts.
This pizza has the following toppings:
Pepperoni
Ham
Mozzarella
Pineapple
I find this pizza fantastic on its own, or why not make some homemade garlic bread as well?
Baking
Put the Aloha pizza on the middle shelf of the oven and wait for approximately 10 minutes.
After roughly 10 minutes, check on the pizza.
Pizza should be ready within 15 minutes. However, allow it to cook to personal taste.

About Pepperoni
The Italian word for Pepperoni is Peperone, which translates to Bell Pepper. The first use of this word can be traced back to the early 20th Century when it was used to refer to a Sausage. In the early 1900s, Italian immigrants started combining their European superior flavors with American ingredients.
In 1919, the first mention of Pepperoni occurred in New York City. It gained popularity and was used as toppings for most Italian pizzerias and delicacies. Pepperoni is widely accepted as an Italian-American food.

Pizza Tools
When making Aloha Pizza, I suggest you just use what you have available, without spending any money. My recommended basic pizza tool list is…
Pastry Brush
A pastry brush is vital if you need to ever coat your dough in water, oil, eggs or more. They are cheap to have and very handy to use.
Pastry Brush
If you ever coat your dough in water, oil, eggs or more, then you need a pastry brush. These brushes tend to be cheap to have and very handy to use.
Kitchen Scales
Do you have quality digital kitchen scales? It's a great tool for any chef or pizza cook.

Pineapple
A contentious pizza topping, Pineapples origins comes from the Brazilian rainforests, where in spread across south and Central America. In 1493, when Columbus landed there, the Spaniards called it "Pina" because it looks like a pinecone.
Recent studies have shown that the minerals and vitamins that appear naturally within Pineapple may strengthen your bones and reduce viral and bacterial infections.
Facts about Pizza
What do you think about these facts?
Salami in space
Pizza Hut made history when they sent a 6-inch salami pizza via a Russian rocket to the International Space Station. Russian cosmonaut Yuri Usachov munched on the treat and even took marketing photos.
We love maths
There is a mathematical theorem named after pizza cutting. The pizza theorem is so called because it mimics a traditional pizza slicing technique. It states that the equality of two areas that arise when one partitions a disk in a certain way.
One million deliveries
Pizza chain Domino's rules the pizza delivery market, delivering at least a million deliveries each day all over the world.

Pizza making FAQ
Below we've compiled the most common pizza making questions and provided expert answers. Are you looking for how to make awesome pizza at home? Please read on!
How to clean a pizza stone burnt?
If your pizza stone has burnt cheese or toppings on it, use a firm brush and hot water, to scrub it off. Avoid using chemicals or soaps, which will soak into the stone and make future pizzas taste like soap.
Who invented pizza rolls?
Jeno Paulucci created Pizza Rolls in the mid to late 1960's, after being inspired to replace the traditional filling used in a Chinese egg roll with pizza toppings.
How long does pizza dough last in the fridge?
Pizza dough will be fine in an air tight container in the fridge fror anywhere up to 5 days.
Have you made Aloha Pizza?
Aloha Pizza review! Tag us on our Pinterest, Facebook or Twitter and let us know what you thought of it! I'd love to know.
Featured image: Source