American Mushrooms
Who doesn't love mushrooms?
This new pizza recipe is high on flavour and low on fuss.
Pizza in Spain
The Spanish people are avid consumers of a Mediterranean style diet, based on fish, olive Oil, pulses, cereals and fresh vegetables as well as other seasonal foods. The Spanish consume about 4.3kg each in Pizza per year.
Take a look at some of the other pizzas from Spain here.
American Mushrooms Pizza at a glance

| | |
| --- | --- |
| Origin | Spain |
| Type | Vegetarian |
| Sauce | Tomato Sauce |
American Mushrooms Pizza Recipe
Below we've put together a recipe for you to make your own homemade American Mushrooms Pizza whether it be in your wood oven or your usual oven.
Preparation time

| | |
| --- | --- |
| Dough | 2 hours |
| Assembly | 10 minutes |
| Baking | 12-20 minutes |
American Mushrooms Pizza Ingredients
Choose enough pizza toppings for the amount of pizzas you will be creating. The dough and sauce are designed for 3-4 medium sized pizzas, so scale up or down, based on your requirements.

Simple Pizza dough
250 ml (1 cup) lukewarm water
2 2/3 cups (400 grams) 00 fine flour
7 grams (2 tsps) dried yeast
1/4 cup (3 tbsp) olive oil
2 tsps salt
American Mushrooms Pizza Toppings
Toppings used in this pizza recipe, are;

Simple Tomato Pizza Sauce
1 can (15oz/420g) crushed or diced tomatoes
1 small can (6oz/170g) tomato paste
Two garlic cloves
1 tbsp dried Italian herbs
1 tsp salt
1/4 small brown onion
Want to try a different sauce? See our article on the different types of pizza sauces.
TIP
You can click on any of the tags at the bottom of this page, to find other pizzas besides American Mushrooms Pizza, that use that topping.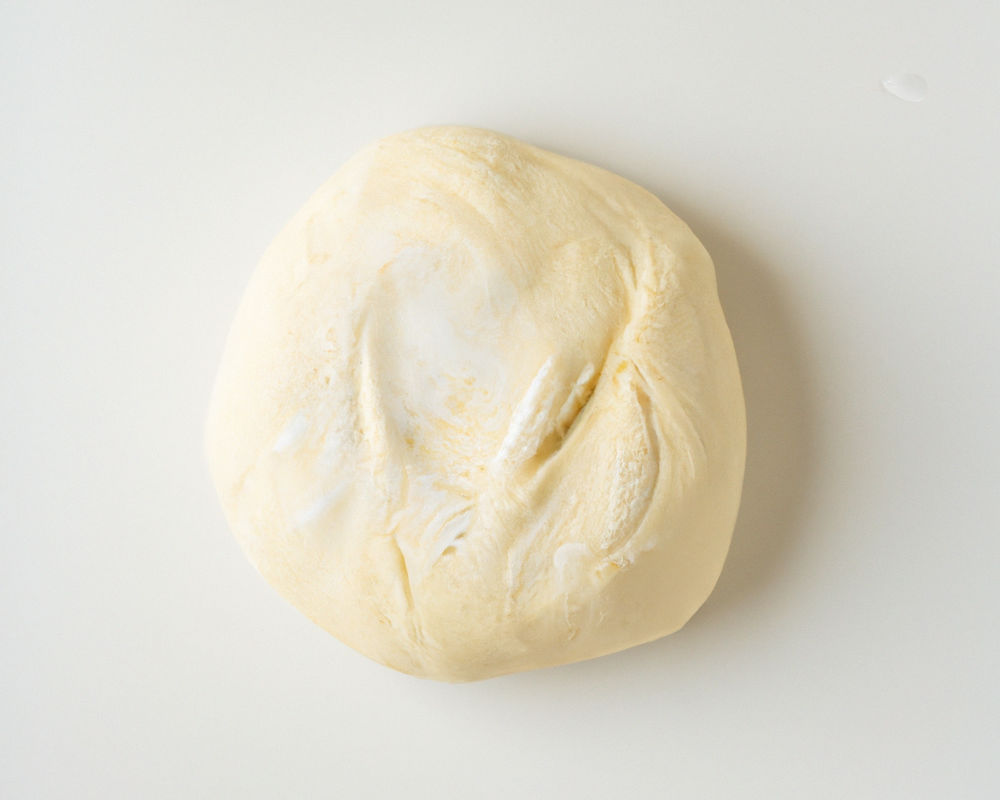 Pizza Dough Method
If you don't have much time, grab a premade pizza base at your local grocery store, or craft your own homemade pizza dough following the simple steps below.
Whisk the lukewarm water and yeast in a plastic or glass jug. Let the mixture stand for approx. five minutes.
Add salt and flour in a large bowl. Create a hollow well in the middle and gently pour the liquid yeast mixture and oil.
Using dough mixer or hands, gently mix dough until smooth. Place pizza dough on a lightly floured work surface and then knead by hand for five minutes.
Lightly oil a bowl, and place mixture in and cover with plastic wrap. Leave in a warm place to rise until the dough doubles in size.
Pour dough mix out onto a clean, floured surface. Now hand knead gently for another five minutes.
Sprinkle a little flour on the bench before rolling to prevent dough from sticking.
Divide dough mixture into equal sized balls. Hand stretch or roll out the bases to the expected size.
TIP: We have other dough recipes if you would like to try your hand at sourdough, poolish or more.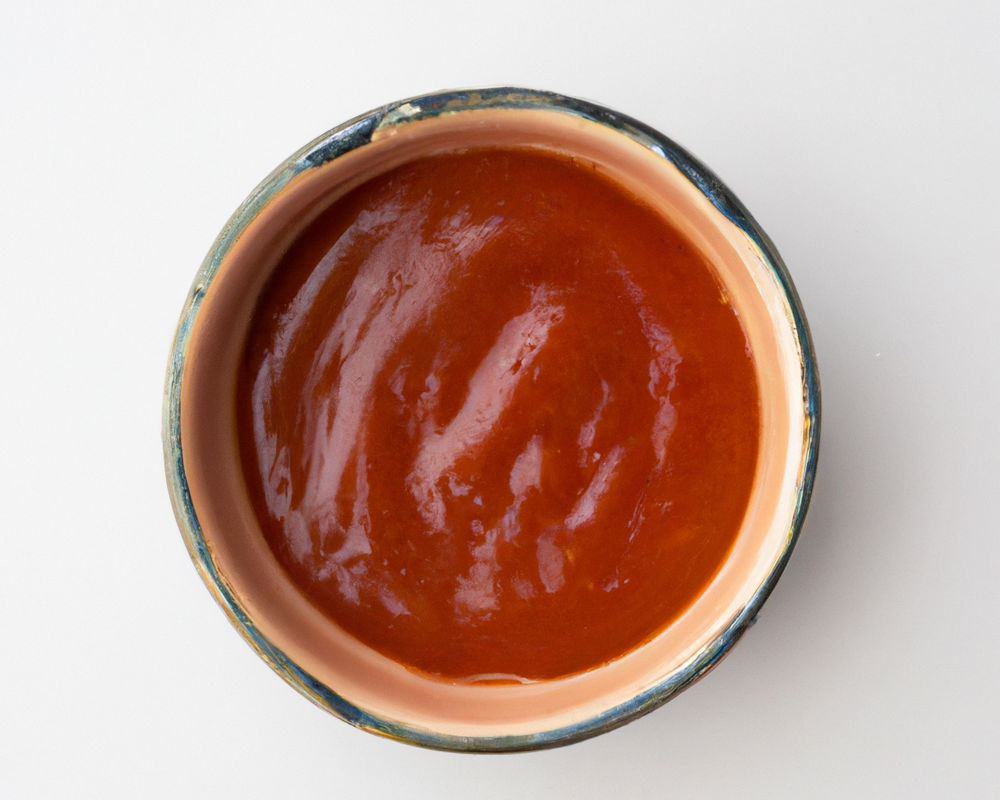 Tomato Pizza Sauce Method
You can either make your own pizza sauce following the simple steps below, or you can purchase a pizza sauce at your local store.
Stir in all ingredients in a large bowl.
Using either a whisk, or blender, mix well.
Let sit for five minutes.
The pizza sauce is ready to use immediately or chill in fridge for 2-3 days.
You can also freeze any leftover sauce for up to 3 months.
Use a ladle or back of a serving spoon to spread the sauce onto your freshly made dough, ensuring you don't damage the dough.

Preparing American Mushrooms Pizza
Start by heating your oven to at least 450 degrees.
Spread out your dough on a well floured surface.
If you have a pizza peel, flour the peel and create your pizza on it.
Start by spreading the sauce all over the base. This pizza uses Tomato Sauce. Spread the Tomato Sauce Thinly yet evenly, leaving a margin for the crust.
Add the largest toppings first – typically meat or seafood, then the smaller toppings.
Add cheese last, and sprinkle it all over to help keep the toppings in place when it melts.
This pizza has the following toppings:
Whilst this pizza is great on its own, or why not with other pizzas as well?
Baking time
Put the American Mushrooms pizza in the middle of your oven (on a stone if you have one) and set timer for 10 minutes.
After roughly 10 minutes, check on the pizza.
Pizza should be ready within 15 minutes. However, allow it to cook to personal taste.

About Mushroom
There are thousands of varieties of Mushrooms, with different colors, shapes, and sizes. All of the edible ones are low in calories and fat, and contain modest amounts of fiber and various nutrients.
Mushrooms have been eaten and used as medicine for thousands of years. Button, Oyster, Portobello, Shiitake and Enoki are among the most popular Mushrooms to eat raw or cooked.

Pizza Tools
When making American Mushrooms Pizza, it's always handy to have the right pizza making tools. Here's the basic pizza tools that I always suggest…
Pizza Peel
Sometimes called a paddle or shovel, a pizza peel is a vital tool for those who make pizza regularly.
Bench Scrapers
Good quality metal or plastic bench scrapers make it so much esier to both cut your dough, and scrape your bench. I prefer plastic to avoid scratching my bench.
Rolling Pin
Yes, I know, many people swear by hand stretching, however there's times in all our lives where we need a good wooden roller.

Mozzarella
Mozzarella is typically white when fresh, however when seasoned, it often changes to light yellow. Ideally it is served the day after it was made. However it can be kept in brine for a week, or even longer if packaged well.
Mozzarella is the most popular cheese to put on pizza as a topping. It can also be twisted to form a plait, and called Treccia.
Interesting…
These are all true, believe me!
Celebrate sausage pizza all day
On the 11th October, the US celebrates National Sausage Pizza Day every year.
The first pizzeria in the US
The first pizzeria in the US opened in 1905 in Manhattan. Italian-American Gennaro Lombardi started his mini-pizza business at his street-front shop. Sadly, the shop no longer stands where it was, however Lombardi's are still operating with the same oven it used upon opening.
The most popular pizza cheese
You guessed it! Mozzarella is one of the most popular pizza toppings around the world, no matter what country you are in.

Pizza making FAQ
Want to make delicious pizzas at home? Here are some expert answers to some of the most common pizza making questions.
How come some pizza dough recipes include sugar and others do not?
Some people use sugar to give the yeast a helping hand growing at the start. A dough made without added sugar and risen slowly will often produce a beautiful brown crust. However, many people want pizza dough to be ready faster, then they suggest added sugar, which helps the yeast to grow and gives some browning to the crust.
How long do I bake my pizza?
The pizza baking times depend on the oven you are using. An average kitchen oven set to 500F should cook a pizza well in 12 to 15 minutes. A wood-fired oven hotter than 750F will cook a pizza in 2-3 minutes.
Can I use brown sugar when making pizza dough?
Yes, however I personally prefer white sugar. I feel it helps feed the yeast better, however all of pizza dough making is constant experimentation, so try it out with brown sugar and you may be surprised with the results!
Have you made American Mushrooms Pizza?
Let us know what you think of American Mushrooms Pizza! Tag us on our Pinterest, Facebook or Twitter and let us know what you thought of it! I'd love to know.
Featured image: Source