Anchovy Potato
Created in Japan, this Anchovy Potato pizza is a luscious seafood pizza worth eating.
Baked with love, this pizza style provides an exceptional taste, matched with a unequaled aroma to enjoy.
Make sure to purchase the best ingredients and complement them with a fantastic crust for you and friends to savor a perfect pizza meal.
If you like Seafood pizza with White pizza sauce get ready for hunger pains.
There are so many reasons why you should eat pizza! For starters, it's delicious! Pizza is a combination of savory flavors and textures, like the salty cheese, the tangy tomato sauce, and the chewy crust. But more than that, it's also comforting and satisfying.
Pizza is the perfect food for when you want something that will hit the spot and make you feel happy. Plus, it's versatile and can be customized to suit everyone's taste. You can make it healthy by adding lots of veggies, or indulge in a hearty meat-lover's pizza.
It's a food that can be enjoyed on any occasion, whether you're having a movie night with friends or a family dinner. And let's not forget about the convenience of having it delivered right to your doorstep. So don't hesitate, go ahead and treat yourself to a delicious pizza today!
Pizza in Japan
Pizza is very popular throughout Japan, and they offer the classic flavours, as well as a number of Japanese takes on pizza. Popularity grew in the 1970's, when family-oriented Pizza chain restaurants spread across Japan.
Take a look at some of the other pizzas from Japan here.
Anchovy Potato Pizza at a glance

| | |
| --- | --- |
| Origin | Japan |
| Type | Seafood |
| Sauce | White Sauce |
Anchovy Potato Pizza Recipe
There is a recipe below for you to make a Anchovy Potato Pizza whether it be in your wood fired pizza oven or using a pizza stone.
Preparation time

| | |
| --- | --- |
| Dough | 2 hours |
| Assembly | 10 minutes |
| Baking | 12-20 minutes |
Anchovy Potato Pizza Ingredients
Choose enough pizza toppings for the amount of pizzas you will be creating. The dough and sauce amounts below are for 3-4 medium sized pizzas, so scale up or down, based on your requirements.

Simple Pizza dough
1 cup (250 ml) luke-warm water
400 g (2 2/3 cups) 00 or pizza flour
2 tsps (7 g sachet) dried yeast
3 tbsps (1/4 cup) olive oil
2 tsps salt
Anchovy Potato Pizza Toppings
Toppings used in this pizza recipe, are;
Anchovies
Mozzarella
Potato
Mushroom

White Pizza Sauce
2 tbsp unsalted butter
2 tbsp all-purpose flour
1 1/4 cup milk, (2% or whole milk)
1/4 cup parmesan cheese, shredded
2 garlic cloves, pressed or finely grated
1/4 tsp sea salt
1/8 tsp black pepper
Want to try a different sauce? See our article on the different types of pizza sauces.
TIP
You can click on any of the tags at the bottom of this page, to find other pizzas besides Anchovy Potato Pizza, that use that topping.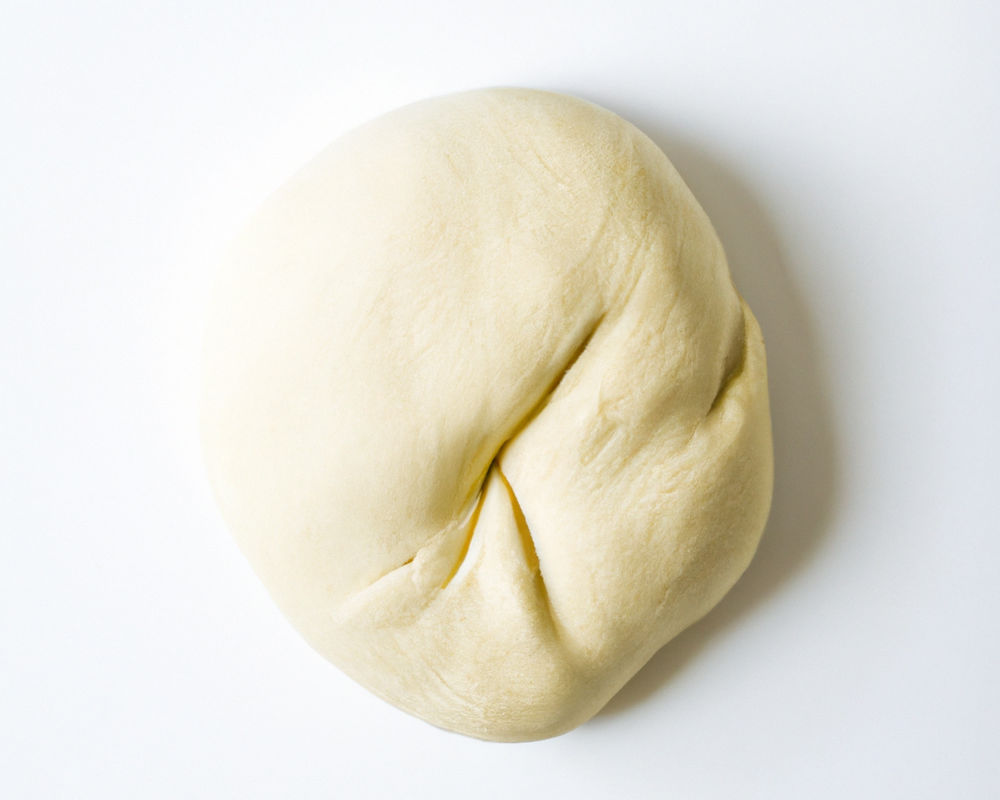 Pizza Dough Method
Purchase a premade pizza base at your local store, or if you have time, make your own homemade dough following the simple steps below. Some shops even carry pizza dough balls.
Whisk yeast and lukewarm water in a jug. Stand for around five minutes.
Add flour and salt in a large bowl. Create a well in the centre of the flour. Pour in the liquid yeast mixture and the oil.
Using a spatula, or your hands, mix the dough really well until smooth. Turn out dough onto a lightly floured work surface and knead for five minutes.
Lightly oil a bowl, and place dough in it and cover with plastic wrap. Leave in a warm place to rise for 30 minutes to an hour, or until it doubles in size.
Turn dough out onto a lightly floured surface and knead gently for another 5 minutes or until smooth.
Divide the dough into balls, and roll out bases to desired size.
Sprinkle a little flour on the bench before rolling to prevent dough from sticking.
TIP: We have other dough recipes if you would like to try your hand at sourdough, poolish or more.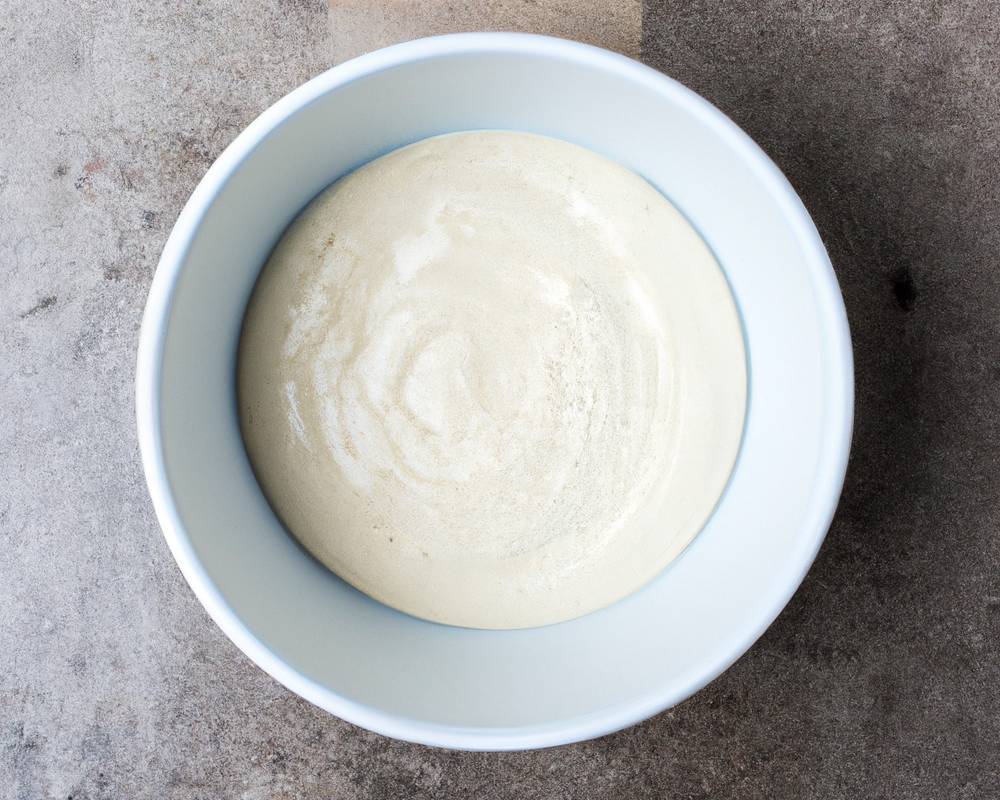 White Pizza Sauce Method
You can either make your own pizza sauce following the simple steps below, or you can purchase a pizza sauce at your local store.
Melt butter in a small saucepan over medium heat. Whisk in flour and continue whisking for 1-2 minutes.
Slowly add milk, whisking constantly until smooth, thickened, and bubbly.
Whisk in 1/4 tsp salt, 1/8 tsp black pepper, and pressed garlic.
Add parmesan cheese and whisk another 30 seconds. Remove from heat and continue whisking just until cheese is melted and sauce is smooth then set aside to cool.
Do not boil after adding cheese or sauce may curdle. Once cooled, cover and refrigerate up to 5 days.
The pizza sauce can be stored in the refrigerator for a maximum of 5 days, so you can make it ahead of time.

Preparing Anchovy Potato Pizza
Switch oven on to at least 450 degrees and preheat for at least 30 minutes.
Stretch out dough into a circle, on a floured surface.
If you are using a pizza steel or stone, make sure it is preheating in oven.
Now it's time to add the sauce. This recipe calls for White Sauce. Spread the White Sauce around the pizza base, leaving a gap at edges.
Add your ingredients in size, from the largest to smallest.
Cheese should be sprinkled on at the end.
Toppings for this pizza are;
Anchovies
Mozzarella
Potato
Mushroom
This pizza is delicious as is, or you could enjoy it with a fresh salad?
Baking
Put the Anchovy Potato pizza on the middle shelf of the oven and wait for approximately 10 minutes.
After roughly 10 minutes, check on the pizza.
Pizza should be ready within 15 minutes. However, allow it to cook to personal taste.

About Mushroom
There are thousands of varieties of Mushrooms, with different colors, shapes, and sizes. All of the edible ones are low in calories and fat, and contain modest amounts of fiber and various nutrients.
Mushrooms have been eaten and used as medicine for thousands of years. Button, Oyster, Portobello, Shiitake and Enoki are among the most popular Mushrooms to eat raw or cooked.

Pizza Tools
When making Anchovy Potato Pizza, we always recommend that you use whatever tools you are able to get your hands on. Our basic pizza tools are…
Mesh Sieve
You will find having a seive such a useful element for pizza making as well as all your baking. It's great to filter all flours through a fine mesh sieve, to make sure they're ready for use.
Bench Scrapers
Good quality metal or plastic bench scrapers make it so much esier to both cut your dough, and scrape your bench. I prefer plastic to avoid scratching my bench.
Measuring Cups
Pizza making is all about precision, so having a full set of both wet and dry measuring cups on hand is critical. It is so important when making pizza dough to accurately measure all your ingredients.

Anchovies
There are 144 species of Anchovies, a small common saltwater fish. Anchovies are used in small quantities to flavor many dishes. They can range in length from 2 centimetres (0.79 in) to 40 centimetres (16 in) when an adult.
During the Roman period, Anchovies were eaten raw as an aphrodisiac. Fresh and dried Anchovies are a popular element in many cuisines around the world.
Strange Pizza Facts
Here are some facts about pizza.
Print that pizza
Using NASA funding, a group of scientists developed a 3D pizza printer in 2013. It can cook a pizza in under 70 seconds, complete with the sprayed flavor, aroma and micronutrients.
Saucy superhero
A movie from 2011, Pizza Man, tells the story of a superhero pizza delivery guy who got his superpowers from genetically modified tomatoes, and uses them to save the world. Sounds legit.
Poor anchovies
There is a National Pizza with the Works Except Anchovies Day, which although a mouthful, is held on November 12 each year.

Seafood Pizzas
Keen on seeing more than Anchovy Potato pizza? We have plenty of other Seafood pizza recipes to look at, as well. Enjoy!

Pizza making FAQ
Want to know how to make great pizza at home? Here are some helpful answers to the most frequently asked questions.
What is double cut pizza?
A double cut pizza is exactly as it sounds. Say your large pizza normally gets cut into 8 slices. A double cut pizza will be 16 slices. So double the cuts (and resulting pizza slices).
How many carbs in pizza sauce?
For every 100 grams of pizza sauce, there are roughly 9 grams of carbohydrates.
Why didn't my pizza dough rise?
If your pizza dough hasn't risen, it's because there was little or no fermentation. A few reasons could be (a) the yeast was dead. Try using fresh yeast again and see. (b) there wasn't enough yeast – normally you need 1% to 5% of your flour weight. Try increasing the yeast percentage. (c) The conditions are too cold. You will find that it may take longer, depending how cold your kitchen is. Try placing the bowl near a sunny window perhaps?
Have you made Anchovy Potato Pizza?
We're all ears for your Anchovy Potato Pizza review, let us know what you think! Tag us on our Pinterest, Facebook or Twitter and let us know what you thought of it! I'd love to know.
Featured image: Source