Antipasti
Antipasto comes from Latin roots "anti" meaning "before" and "pastus," which means "meal." Thus, antipasti or antipasto means "the dish that precedes all others", also known as an entree for many of us.
This New Zealand pizza is a great example of this style of pizza.
Make sure to always use the best toppings and add them to a fantastic crust for your family to take part in a out of this world meal.
If you crave Meat pizza with Tomato pizza sauce you will welcome this one.
Pizza is a delicious food all around the world, but have you ever thought about branching out and trying different types of pizza from different cultures? Each country has their own unique take on pizza that offers a distinct flavor and texture.
For example, Neapolitan pizza from Italy is known for its soft and chewy crust while Greek pizza is known for its crispy crust and toppings like feta cheese and olives. You can try pizza from India, Japan, or even Mexico, which all have their own unique toppings and flavors.
Trying different types of pizza from around the world is a great way to expand your palate and discover new flavor combinations you may not have tried before. So next time you're craving pizza, why not try something new and explore different types of pizza from around the world? It's a fun and delicious way to broaden your horizons.
Pizza in New Zealand
Naples-style pizza is very popular throughout New Zealand, with a crunchy, crispy crust with a selection of toppings that are local from New Zealand, as well as imported Aged Cheeses and Meats.
Take a look at some of the other pizzas from New Zealand here.
Antipasti Pizza at a glance

| | |
| --- | --- |
| Origin | New Zealand |
| Type | Meat |
| Sauce | Tomato Sauce |
Antipasti Pizza Recipe
Below we've put together a recipe for you to make your own homemade Antipasti Pizza using a woodfired oven or on a pizza stone in your oven.
Preparation time

| | |
| --- | --- |
| Dough | 2 hours |
| Assembly | 10 minutes |
| Baking | 12-20 minutes |
Antipasti Pizza Ingredients
Choose enough pizza toppings for the amount of pizzas you will be creating. The pizza sauce and dough ingredients below are designed for 3-4 pizzas, so scale up or down, based on your requirements.

Simple Pizza dough
2 tsps (7 g sachet) dried yeast
1 cup (250 ml) luke-warm water
2 2/3 cups (400 grams) pizza flour
Two tsps salt
3 tbsps (1/4 cup) virgin olive oil
Antipasti Pizza Toppings
Toppings used in this pizza recipe, are;
Antipasti
Olive Oil
Garlic

Simple Tomato Pizza Sauce
1 can (15oz/420g) diced or crushed tomatoes
1 (6oz/170g) can of tomato paste
2 cloves of garlic
1 tsp salt
1/4 small onion
1 tbsp dried Italian herbs
Want to try a different sauce? See our article on the different types of pizza sauces.
TIP
You can click on any of the tags at the bottom of this page, to find other pizzas besides Antipasti Pizza, that use that topping.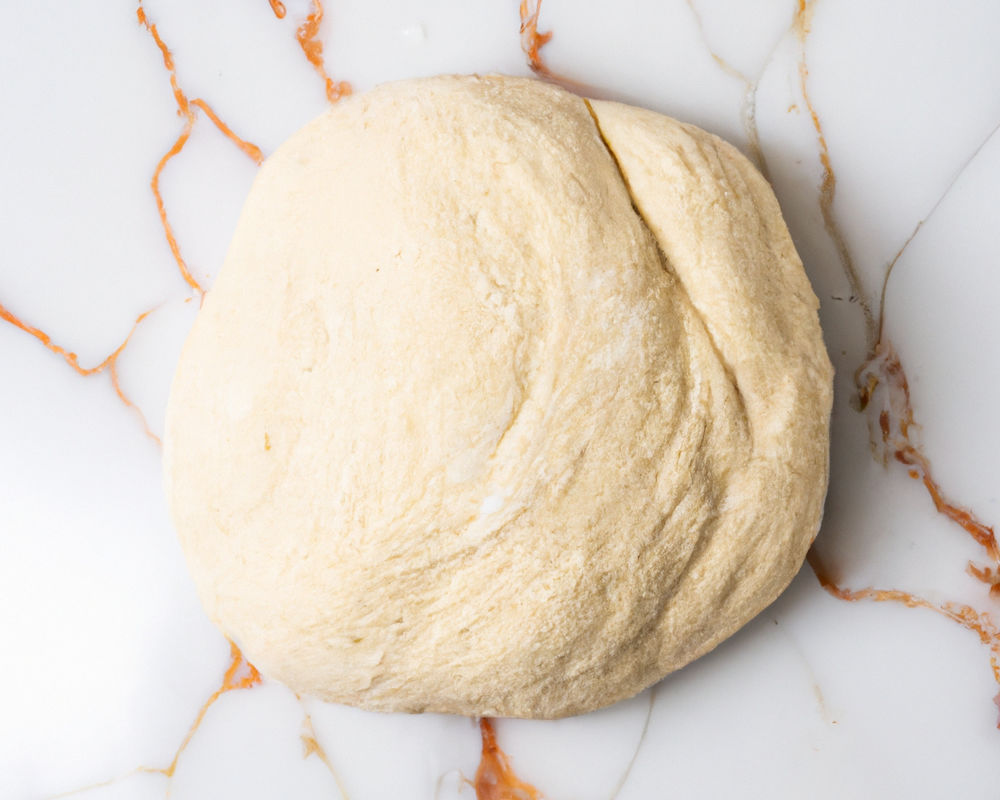 Pizza Dough Method
If you don't have much time, grab a premade pizza base at your local grocery store, or hand make your own pizza dough following the simple steps below. Some shops even carry premade pizza dough in balls.
Whisk the lukewarm water and yeast in a plastic or glass jug. Let the mixture stand for approx. five minutes.
Add the salt and flour in a large bowl. Create a hollow centre in the flour. Slowly pour the liquid yeast mixture and oil.
Using your hands or a mixer, mix the dough until smooth. Pour dough on a lightly floured work surface and then knead by hand for five minutes.
Place dough into lightly oiled bowl and cover with plastic wrap. Sit in a warm place for roughly 30 minutes to an hour, to rise until it doubles in size.
Fold the dough out onto a lightly floured surface. Knead gently by hand for around five minutes or until smooth.
Divide the dough roughly into equal amounts. Roll out pizza bases for the desired size.
Spread some flour on kitchen bench before rolling, in order to prevent sticking.
TIP: We have other dough recipes if you would like to try your hand at sourdough, poolish or more.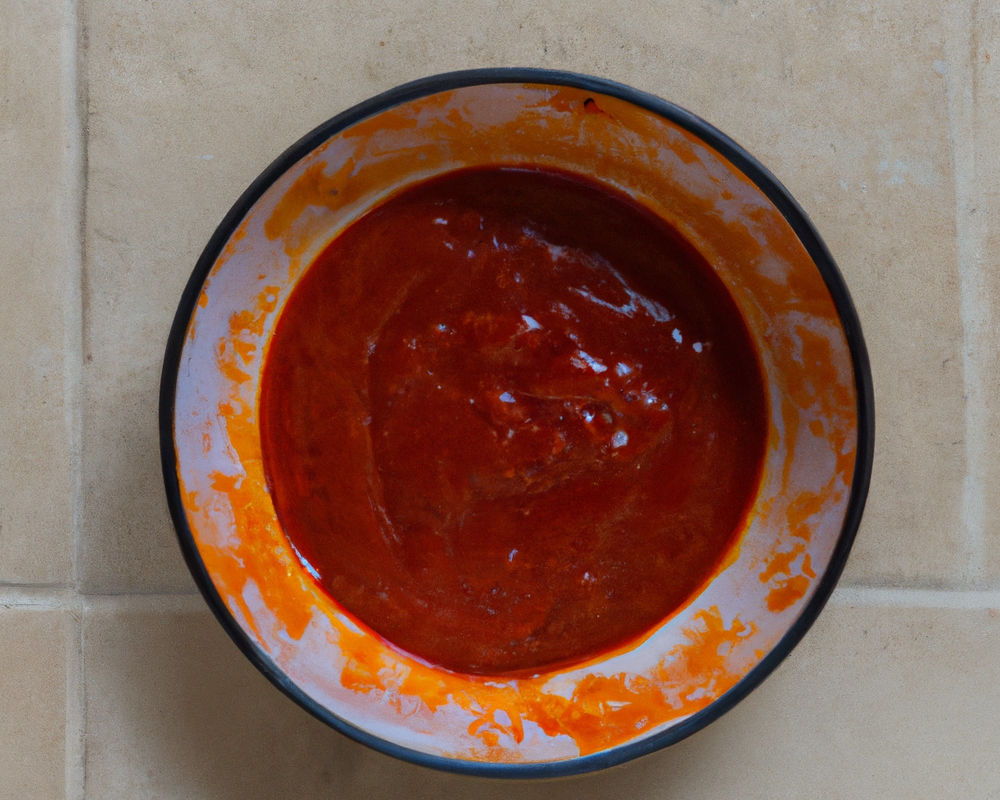 Tomato Pizza Sauce Method
You can make this tasty pizza sauce following the simple steps below, or you can purchase a pizza sauce at your local supermarket.
Mix ingredients in a large bowl.
Mix well using a whisk, or blender.
Leave sitting for five minutes.
Your sauce is now ready. Enjoy!
Keep sauce in fridge or freeze for future use.
If you need to freeze this sauce, use an ice cube tray. Each cube is perfect for a small to medium sized pizza.

Preparing Antipasti Pizza
Switch oven on to at least 450 degrees and preheat for at least 30 minutes.
Stretch out dough into a circle, on a floured surface.
If you are using a pizza steel or stone, make sure it is preheating in oven.
Now it's time to add the sauce. This recipe calls for Tomato Sauce. Spread the Tomato Sauce around the pizza base, leaving a gap at edges.
Add your ingredients in size, from the largest to smallest.
Cheese should be sprinkled on at the end.
Toppings for this pizza are;
Antipasti
Olive Oil
Garlic
This pizza is very tasty by itself, yet why not with another pizza variety?
Cooking time
Put the Antipasti pizza in oven, and set alarm for ten minutes.
After 10 minutes, open the door and see how cooked pizza is.
Pizza should be ready within 15 minutes. However, allow it to cook to personal taste.

About Garlic
Garlic is a plant from the onion family, and is related to leeks, onions and shallots. Garlic grows in many parts of the world and is a popular ingredient in cooking, due to its strong smell and delicious taste.
Many different ancient civilisations embraced Garlic for its for health and medicinal purposes, including the Egyptians, Babylonians, Greeks and Romans. More than 10 million tons of garlic are consumed every year around the world. Each segment of a garlic bulb is called a clove. There are roughly 10–20 cloves per bulb.

Pizza Tools
When making Antipasti Pizza, it's always handy to have the right pizza making tools. Here's the basic pizza tools that I always suggest…
Pizza Steel
Very similar to a pizza stone, a pizza steel is made of, you guessed it, steel. It's a great modern method to heat pizza well in a normal oven.
Rubber Spatula
A quality rubber spatula really helps when it comes to scraping bowls and plates, etc.
Dough Mixer
Having a good dough mixer can make all the difference. You don't want to be manually kneading forever, do you?

Antipasti
Antipasti is a type of Italian appetizer that is made from a variety of different ingredients. It typically includes a selection of cured meats, olives, cheese, and vegetables.
Antipasti is often served at the beginning of a meal, and is a popular choice for people who want to try a variety of different flavors. It is a delicious and satisfying way to start a meal, and is a popular choice for people who love Italian cuisine.
Pizza Facts
These facts will interest you.
Most varieties of cheese on a pizza
The most varieties of cheese on a pizza is 834 was achieved by Morgan Niquet, François Robin and Julien Serri, during the SIRHA in Lyon, France on 25 September 2021
I spy with my little eye
Back in the 1960's, Pizza was used in spying techniques, by the 113th Military Intelligence Unit. The US Army aimed to spy on politicians and reporters and politicians by using fake pizza deliveries.
Saucy superhero
A movie from 2011, Pizza Man, tells the story of a superhero pizza delivery guy who got his superpowers from genetically modified tomatoes, and uses them to save the world. Sounds legit.

Pizza making FAQ
Want to know how to make delicious pizza at home? Here are some FAQ and their answers to the most common pizza making questions.
When making pizza dough should I spray the pan?
It is important that you ensure your dough doesn't stick to any bowls or pans that you use. I prefer to gently wipe olive oil across the surface using a paper towel, however spray olive oil used in moderation works just as well for this purpose.
Can I substitute parmesan for mozzarella in making pizza?
Of course! Actually I like to add a little parmesan to all my mozzarella, to give it a tangier taste. It is absolutely a personal choice how much of each cheese or what cheeses to use at all. That's the fun of homemade pizza making – not having to eat whatever the pizza shop uses.
How hot are pizza ovens?
Pizza ovens can easily reach 700-850 degrees farenheit, and can get to 1000 degrees without too much trouble. This is far hotter than your typical electric or gas kitchen oven.
Have you made Antipasti Pizza?
Antipasti Pizza ? We're curious! Tag us on our Pinterest, Facebook or Twitter and let us know what you thought of it! I'd love to know.
Featured image: Source