Apizza/New Haven-Style
New Haven-style pizza is often called Apizza, an abbreviation of the Italian word Apezzeria, which is a tribute to the city's Neapolitan population.
Apizza is a hotter, crispier, and dirtier descendant of Neapolitan style pie.
What makes New Haven-style pizza distinct? Well compared to other variety of Pizza, it is thin, oblong crust, charred, and has a chewy texture.
If you're in the mood for a Seafood pizza with Olive Oil sauce here is the sign you need to get one.
Pizza is the perfect food for any group, whether it's large or small. For large groups, it's a great option because it's easy to order a variety of toppings to please everyone's taste and it's also easy to share. Plus, you can order multiple pies and have everyone pick their favorite slice.
For small groups, it's also a great option because it's easy to customize the toppings to fit everyone's preferences, and it's also easy to order just the right amount.
Additionally, pizza is a great conversation starter, it brings people together and creates a friendly atmosphere. No matter the size of the group, pizza is a great option that will please everyone. Plus, it's easy to order, easy to share and easy to customize, it's a win-win situation for all.
Pizza in USA
According to recent articles and research, the most popular foods in the USA are burgers, hot dogs, french fries, cookies and in fifth place, Pizza.
Take a look at some of the other pizzas from USA here.
Apizza/New Haven-Style Pizza at a glance

| | |
| --- | --- |
| Origin | USA |
| Type | Seafood |
| Sauce | Olive Oil |
Apizza/New Haven-Style Pizza Recipe
Below we've created a recipe for you to make a delicious homemade Apizza/New Haven-Style Pizza whether it be in your backyard pizza oven or the oven in your kitchen.
Preparation time

| | |
| --- | --- |
| Dough | 2 hours |
| Assembly | 10 minutes |
| Baking | 12-20 minutes |
Apizza/New Haven-Style Pizza Ingredients
Choose enough of the pizza toppings for the amount of pizzas you plan to make. The pizza sauce and dough ingredients below are designed for 3-4 pizzas, so scale up or down, based on your requirements.

Simple Pizza dough
1 cup (250 ml) luke-warm water
2 2/3 cups (400 grams) pizza flour
2 tsps (7 g sachet) dried yeast
3 tbsps (1/4 cup) virgin olive oil
Two tsps salt
Apizza/New Haven-Style Pizza Toppings
Toppings used in this pizza recipe, are;
Anchovies
Cheese
Tomato
Garlic
Oregano

Olive Oil Pizza Sauce
1 clove of Garlic
1/2 cup olive oil
1/4 tsp dried oregano
Salt to taste
Want to try a different sauce? See our article on the different types of pizza sauces.
TIP
You can click on any of the tags at the bottom of this page, to find other pizzas besides Apizza/New Haven-Style Pizza, that use that topping.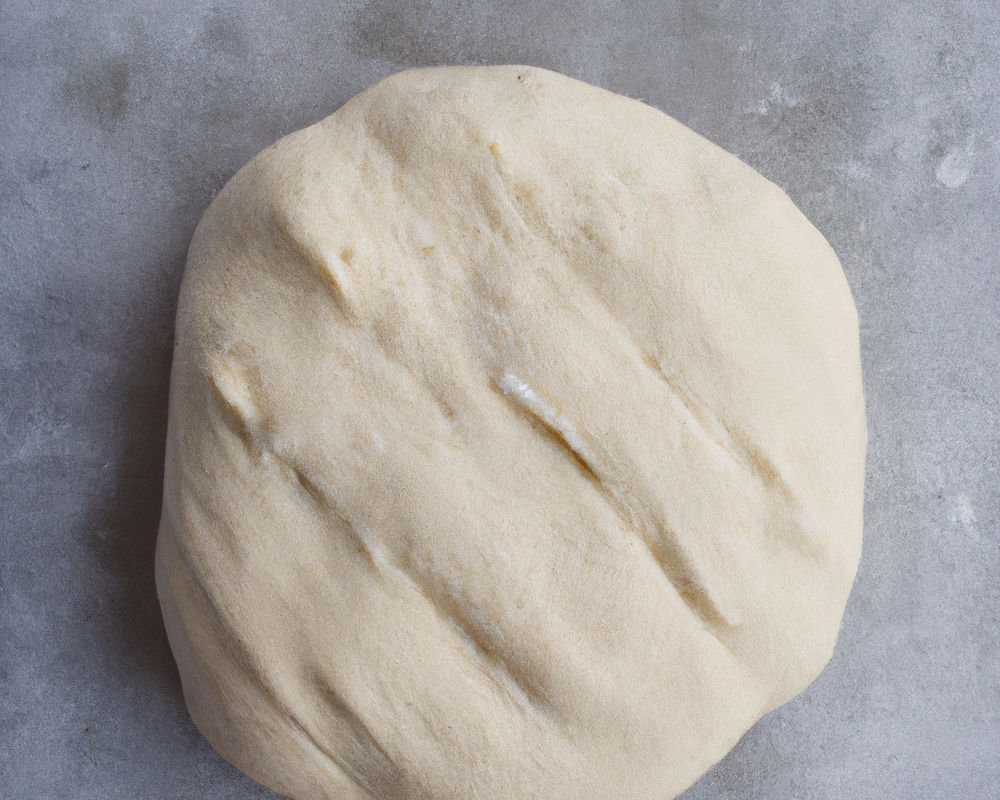 Pizza Dough Method
If you don't have much time, grab a premade pizza base at your local grocery store, or craft your own homemade pizza dough following the simple steps below.
Whisk yeast and lukewarm water in glass or plastic container. Let stand for approximately 5 minutes.
Add flour and salt in a large bowl. Create a well in the centre of the flour. Pour in the liquid yeast mixture and the oil.
Using your hands or a mixer, mix the dough until smooth. Pour dough on a lightly floured work surface and then knead by hand for five minutes.
Place dough into lightly oiled bowl and cover with plastic wrap. Sit in a warm place for roughly 30 minutes to an hour, to rise until it doubles in size.
Fold the dough out onto a lightly floured surface. Knead gently by hand for around five minutes or until smooth.
Spread some flour on kitchen bench before rolling, in order to prevent sticking.
Divide the dough roughly into equal amounts. Roll out pizza bases for the desired size.
TIP: We have other dough recipes if you would like to try your hand at sourdough, poolish or more.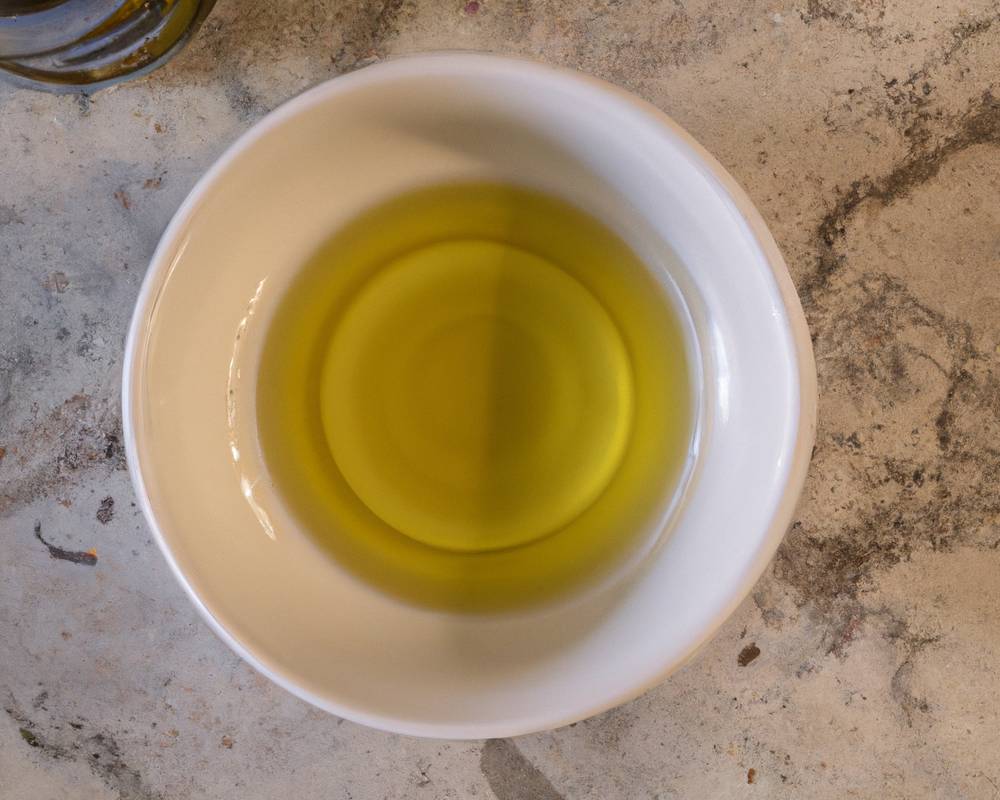 Olive Oil Method
Purchase a bottle of pizza sauce at your local supermarket, It takes around five minutes to make this yummy pizza sauce following the simple steps below.
Finely slice or press garlic in small bowl
Add olive oil, oregano and salt.
Mix well until consistent.
Add to pizzas.
May keep in fridge for 3 days.
Use a ladle or back of a serving spoon to spread the sauce onto your freshly made dough, ensuring you don't damage the dough.

Preparing Apizza/New Haven-Style Pizza
Turn your oven on to 450-500 degrees or more and preheat for at least 30 minutes.
Spread out the dough in a rough circle, on a floured board or surface.
If you are using a baking pan, then create the pizza in that.
Open the sauce container, and start to spread the Olive Oil. Spread the Olive Oil around the whole base, taking care to leave a gap at edges.
Add the ingredients in size order, from large to small.
Cheese gets added last.
The toppings to add to this pizza are;
Anchovies
Cheese
Tomato
Garlic
Oregano
Whilst this pizza is delicious on its own, or why not with another style of pizza?
Oven time
Put the Apizza/New Haven-Style pizza on the middle shelf of the oven and set a timer for 10 minutes.
After approximately 10 minutes, open oven door and check on pizza.
The pizza should be done within roughly 15 minutes. Always cook to personal tastes.

About Oregano
Oregano is one of the most widely-used herbs worldwide, found in Mediterranean and Mexican cuisine. Oregano is an ingredient in chili powder, as well as a number of pizza and pasta sauces.
The taste of Oregano can be described as Green and earthy, with hints of mint. It can often be slightly bitter.

Pizza Tools
When making Apizza/New Haven-Style Pizza, I always recommend that you use whatever kitchen items you have. My basic pizza tools are…
Glass Measuring Jug
I hate taking chances with portions, so having a quality glass jug with clear to read measurements a vital kitchen tool for me.
Chef Apron
OK, not really pizza related, but a good chef apron makes me feel the part when I am making my pizzas. I'd probably wear a chef hat if I got one too!
Pastry Brush
A pastry brush is vital if you need to ever coat your dough in water, oil, eggs or more. They are cheap to have and very handy to use.

Anchovies
There are 144 species of Anchovies, a small common saltwater fish. Anchovies are used in small quantities to flavor many dishes. They can range in length from 2 centimetres (0.79 in) to 40 centimetres (16 in) when an adult.
During the Roman period, Anchovies were eaten raw as an aphrodisiac. Fresh and dried Anchovies are a popular element in many cuisines around the world.
Pizza Trivia
Here are some interesting facts about pizza.
Sweet dreams!
In 2016, UK Pizzeria, Crazy Pedro's, launched a Cadbury Creme Egg Pizza. As well as the creme eggs, the pizza is also topped with marshmallows, brownies and chocolate sauce.
Most varieties of cheese on a pizza
The most varieties of cheese on a pizza is 834 was achieved by Morgan Niquet, François Robin and Julien Serri, during the SIRHA in Lyon, France on 25 September 2021
I spy with my little eye
Back in the 1960's, Pizza was used in spying techniques, by the 113th Military Intelligence Unit. The US Army aimed to spy on politicians and reporters and politicians by using fake pizza deliveries.

Pizza making FAQ
Want to make delicious pizzas at home? Here are some expert answers to some of the most common pizza making questions.
How long does a pizza take to cook?
A pizza can cook in as little as 90 seconds in a very hot pizza oven, or as long as 15-20 minutes in a typical kitchen oven. It also depends on the thickness of the base, and the amount of toppings included.
What kind of yeast for pizza dough?
For pizza, you can use either dry Yeast or fresh yeast. The importance thing here is that the yeast is still active, and not too old.
How to clean a pizza stone burnt?
If your pizza stone has burnt cheese or toppings on it, use a firm brush and hot water, to scrub it off. Avoid using chemicals or soaps, which will soak into the stone and make future pizzas taste like soap.
Have you made Apizza/New Haven-Style Pizza?
Apizza/New Haven-Style Pizza matters to us, let us know how it was! Tag us on our Pinterest, Facebook or Twitter and let us know what you thought of it! I'd love to know.
Featured image: Source