Apple Caramel
Apple Caramel Pizza is a sweet pizza recipe that is loaded with apples, spice, and of course caramel.
This dessert is similar to Apple Pie, the main difference being the pizza has a traditional dough crust and the apple pie has a normal pie crust.
Pro-tip, sprinkle cinnamon at the top of your dessert to turn everything up a notch.
Are you into Dessert pizza with Cream sauce? Well here is your answer.
Experimenting with different pizza toppings is a great way to discover new and exciting flavors! By trying new toppings, you open yourself up to a world of taste possibilities that you may never have considered before. Plus, switching up your toppings can also add some much-needed variety to your meals and prevent you from getting bored of having the same pizza over and over again.
Also, experimenting with different toppings can be a great way to incorporate more nutrients into your diet. Whether it's adding some veggies like bell peppers, mushrooms or spinach, or trying some lean meats like chicken or turkey, experimenting with toppings can make your pizza a more well-rounded and nutritious meal.
You can have fun experimenting with different pizza toppings, you can mix and match flavors, textures and even different cuisines for a one of a kind pizza creation. So, next time you order a pizza, take a chance on something new, and see where your taste buds take you!
Pizza in Australia
Did you know? Pizza is Australia's favourite takeaway food by far. 34% of Australians say it's their preferred choice. The next most popular takeaway is Chinese at 15%.
Take a look at some of the other pizzas from Australia here.
Apple Caramel Pizza at a glance

| | |
| --- | --- |
| Origin | Australia |
| Type | Dessert |
| Sauce | Cream |
Apple Caramel Pizza Recipe
Below we've created a recipe for you to make a delicious homemade Apple Caramel Pizza using a backyard pizza oven or on a pizza stone in your oven.
Preparation time

| | |
| --- | --- |
| Dough | 2 hours |
| Assembly | 10 minutes |
| Baking | 12-20 minutes |
Apple Caramel Pizza Ingredients
Ensure you have enough pizza toppings for the amount of pizzas you plan to make. The pizza sauce and dough ingredients below are designed for 3-4 pizzas, so scale up or down, based on your requirements.

Simple Pizza dough
1 cup (250 ml) luke-warm water
400 g (2 2/3 cups) 00 or pizza flour
2 tsps (7 g sachet) dried yeast
3 tbsps (1/4 cup) olive oil
2 tsps salt
Apple Caramel Pizza Toppings
Toppings used in this pizza recipe, are;
Apple
Caramel
Ground Cinnamon
Icing Sugar

Easy Tomato Pizza Sauce
1 small can (6oz/170g) tomato paste
1 can (15oz/420g) crushed or diced tomatoes
Two garlic cloves
1 tbsp dried Italian herbs
1 tsp salt
1/4 small brown onion
Want to try a different sauce? See our article on the different types of pizza sauces.
TIP
You can click on any of the tags at the bottom of this page, to find other pizzas besides Apple Caramel Pizza, that use that topping.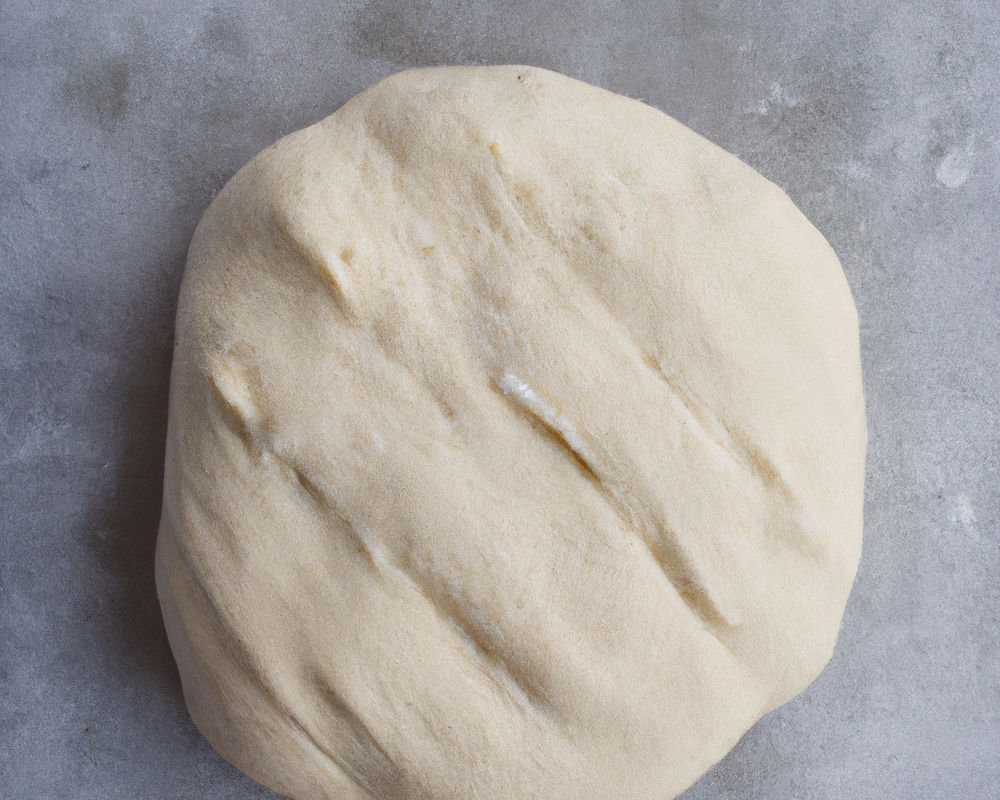 Pizza Dough Method
You purchase a premade pizza base at your local store, or if you have time, make your own homemade dough following the simple steps below.
Whisk the lukewarm water and yeast in a plastic or glass jug. Let mixture stand for five minutes.
Add salt and flour in a large bowl. Create a hollow well in the middle and gently pour the liquid yeast mixture and oil.
Using a spatula, or your hands, mix the dough really well until smooth. Turn out dough onto a lightly floured work surface and knead for five minutes.
Lightly oil a bowl, and place dough in it and cover with plastic wrap. Leave in a warm place to rise for 30 minutes to an hour, or until it doubles in size.
Turn dough out onto a lightly floured surface and knead gently for another 5 minutes or until smooth.
Sprinkle a little flour on the bench before rolling to prevent dough from sticking.
Divide the dough into balls, and roll out bases to desired size.
TIP: We have other dough recipes if you would like to try your hand at sourdough, poolish or more.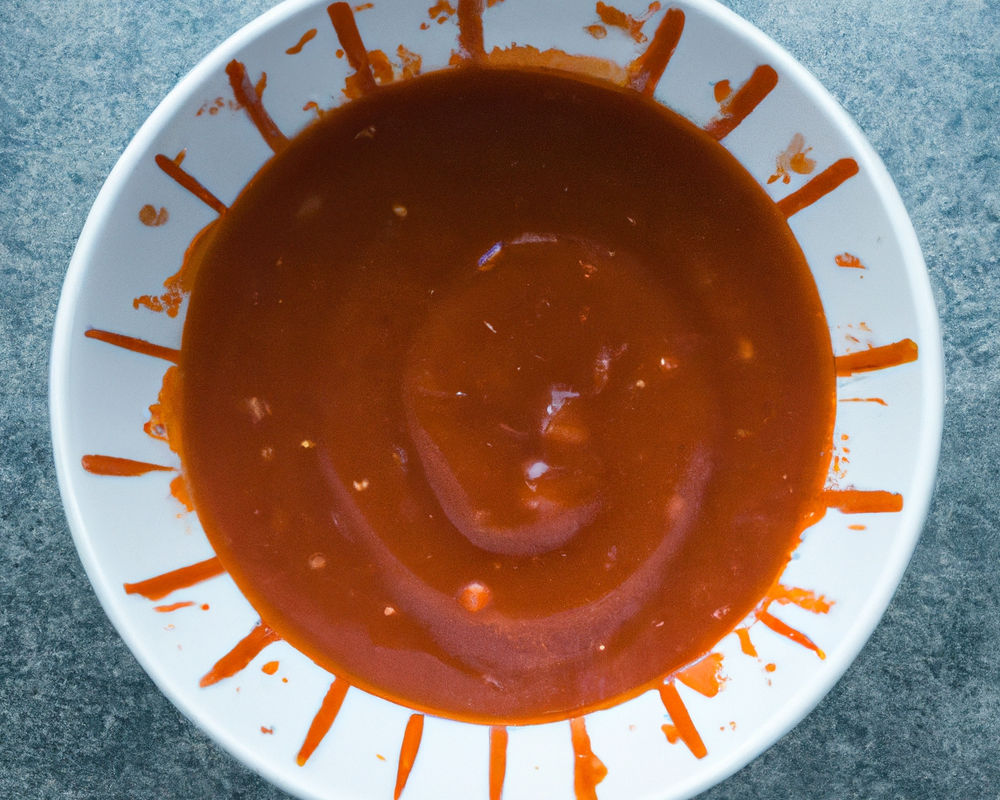 Tomato Pizza Sauce Method
You can make this delicious pizza sauce following the simple steps below, or you can purchase a pizza sauce at your local store.
Stir in all ingredients in a large bowl.
Using either a whisk, or blender, mix well.
Let sit for five minutes.
The pizza sauce is ready to use immediately or chill in fridge for 2-3 days.
You can also freeze any leftover sauce for up to 3 months.
Don't forget that you can always add salt and pepper to taste.

Preparing Apple Caramel Pizza
Preheat your oven to at least 450 degrees for 30 minutes or longer.
Spread out pizza dough on floured surface.
If you have a pizza peel, you can create your pizza on it (after flouring).
Start by spreading the sauce all over the base. This pizza uses Cream. Spread the Cream Thinly yet evenly, leaving a margin for the crust.
Add the largest toppings first – typically meat or seafood, then the smaller toppings.
Add cheese last, and sprinkle it all over to help keep the toppings in place when it melts.
This pizza has the following toppings:
Apple
Caramel
Ground Cinnamon
Icing Sugar
I find this pizza delicious as is, or you could with another pizza variety?
Baking
Put the Apple Caramel pizza on the middle shelf of the oven and wait for approximately 10 minutes.
After roughly 10 minutes, check on the pizza.
Pizza should be ready within 15 minutes. However, allow it to cook to personal taste.

About Cinnamon
Cinnamon is farmed from the inner bark of a small everGreen tree, where the bark is peeled and laid in the sun to dry, where it curls into rolls known as cinnamon sticks.
Cinnamon is thought to have many medicinal and soothing properties, and is used frequently in Chinese herbal medicine. Also available in powdered form, this favourite household spice has a pleasant aroma and soothing flavour, making it popular in cooking.

Pizza Tools
When making Apple Caramel Pizza, I always recommend that you use what you have available, without spending lots of money. My basic pizza tool list is…
Pizza Stone
A pizza stone really helps create a fantastic tasting pizza at home. Learn how to clean and care for your Pizza Stone.
Dough Containers
Having quality, air tight dough storage containers is a must.
Glass Measuring Jug
A good quality, heavy glass measuring jug with clear marking for various measures to me is a must. I hate taking chances with portions, so it's an important tool for me.

Apple
Apple has a delicate flavour, so it works really well to balance sharp or smoked cheeses. Apples have long been a fruit paired with cheese, so it makes perfect sense that it's a fantastic topping for pizza.
A medium apple has around 80 calories, and is sodium, fat and cholesterol free. Two-thirds of the fiber and lots of the antioxidants in Apples are actually found in the peel.
Interesting…
These are all true, believe me!
Celebrate sausage pizza all day
On the 11th October, the US celebrates National Sausage Pizza Day every year.
The first pizzeria in the US
The first pizzeria in the US opened in 1905 in Manhattan. Italian-American Gennaro Lombardi started his mini-pizza business at his street-front shop. Sadly, the shop no longer stands where it was, however Lombardi's are still operating with the same oven it used upon opening.
The most popular pizza cheese
You guessed it! Mozzarella is one of the most popular pizza toppings around the world, no matter what country you are in.

Pizza making FAQ
Below we've compiled the most common pizza making questions and provided expert answers. Are you looking for how to make delicious pizza at home? Please read on!
What makes pizza greasy?
A pizza can get greasy from too much oil, an oily environment or oily toppings, such as high moisture mozzarella, seafood and the like.
When to put basil on pizza?
Fresh Basil should be placed on top of the pizza after baking, a minute or two after it is taken from the oven. This way, it stays fresh and not burnt.
What is kosher pizza?
In Hebrew, "kosher" means fit or proper. Kosher pizza means fit for consumption by Jewish people. Most dough, sauce, and cheese can be kosher on a pizza.
Have you made Apple Caramel Pizza?
Apple Caramel Pizza will help us improve, let us know! Tag us on our Pinterest, Facebook or Twitter and let us know what you thought of it! I'd love to know.
Featured image: Source