Asparagus
Asparagus pizza is a vegetarian version of pizza with a crispy, golden-brown crust topped with olive Oil, Italian Cheeses, and asparagus. Best paired with a Creamy Ricotta Cheese base that allows the flavor of asparagus to take the spotlight.
If you are planning to create one, go with fresh asparagus, it's crisp texture goes so well with the melted Cheese. Thrown in a bit of Chili red Pepper Flakes for a little spice.
Best made with the best ingredients and add them to a fantastic crust for your family and friends to enjoy a gratifying homemade pizza feast.
Are you into Vegetarian pizza with Tomato sauce? This pizza right here is screaming your name.
Pizza is one of the most popular foods in the world, and for good reason! One of the main reasons it's so popular is because it's incredibly versatile. You can put pretty much anything on a pizza and it will taste great.
Another reason is that it's easy to make, you can make it at home with store-bought dough and sauce, or you can order it from your local pizzeria. Also, pizza is a perfect food for parties, events, and gatherings because it can feed a lot of people.
And lastly, pizza is just plain delicious! The combination of warm, gooey cheese, flavorful sauce, and your favorite toppings is hard to beat. So all in all, pizza is popular because it's delicious, easy to make, and perfect for sharing with friends and family.
Pizza in Sweden
As well as Pizza, in Sweden you'll find they enjoy Meat stew, soups, pancakes, casseroles, and nearly every Swedish meal year round has Potatoes; even whole Buttered or Sugared Potatoes.
Take a look at some of the other pizzas from Sweden here.
Asparagus Pizza at a glance

| | |
| --- | --- |
| Origin | Sweden |
| Type | Vegetarian |
| Sauce | Tomato Sauce |
Asparagus Pizza Recipe
Below we've created a recipe for you to make a delicious homemade Asparagus Pizza whether it be in your wood pizza oven or using a pizza stone.
Preparation time

| | |
| --- | --- |
| Dough | 2 hours |
| Assembly | 10 minutes |
| Baking | 12-20 minutes |
Asparagus Pizza Ingredients
Buy enough pizza toppings for the amount of pizzas you plan to make. The dough and sauce are designed for 3-4 medium sized pizzas, so scale up or down, based on your requirements.

Simple Pizza dough
7 grams (2 tsps) dried yeast
250 ml (1 cup) lukewarm water
400 g (2 2/3 cups) plain flour, plus extra to dust
2 teaspoons table salt
1/4 cup (3 tbsp) extra virgin olive oil
Asparagus Pizza Toppings
Toppings used in this pizza recipe, are;
Swedish Cheese
Mozzarella
Asparagus
Red Peppers Flakes

Easy Tomato Pizza Sauce
1 can (15oz/420g) crushed or diced tomatoes
1 small can (6oz/170g) tomato paste
Two garlic cloves
1 tbsp dried Italian herbs
1 tsp salt
1/4 small brown onion
Want to try a different sauce? See our article on the different types of pizza sauces.
TIP
You can click on any of the tags at the bottom of this page, to find other pizzas besides Asparagus Pizza, that use that topping.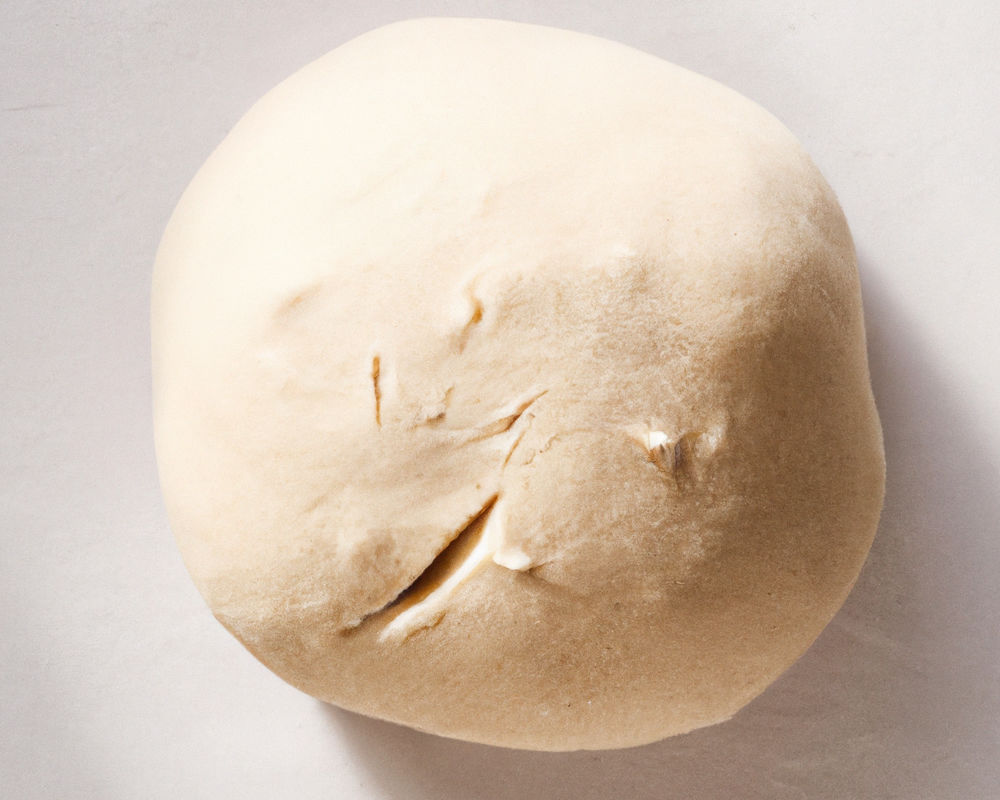 Pizza Dough Method
Purchase a premade pizza base at your local store, or if you have time, make your own homemade dough following the simple steps below. Some shops even carry pizza dough balls.
Whisk yeast and lukewarm water in glass or plastic container. Let stand for approximately 5 minutes.
Add salt and flour in a large bowl. Create a hollow well in the middle and gently pour the liquid yeast mixture and oil.
Using your hands or spatula, gently combine the flour mixture until smooth. Then turn out dough onto lightly floured surface and hand knead for roughly five minutes.
Place the dough mixture in to an oiled bowl, and cover with plastic wrap. Leave in a warm place until the dough has at least risen to double in size.
Turn dough out onto a lightly floured surface. Hand knead gently for five minutes until reasonably smooth.
Divide dough mix into equal amounts, now roll out the bases to the desired size.
Sprinkle some flour on work surface before rolling out dough to prevent any sticking.
TIP: We have other dough recipes if you would like to try your hand at sourdough, poolish or more.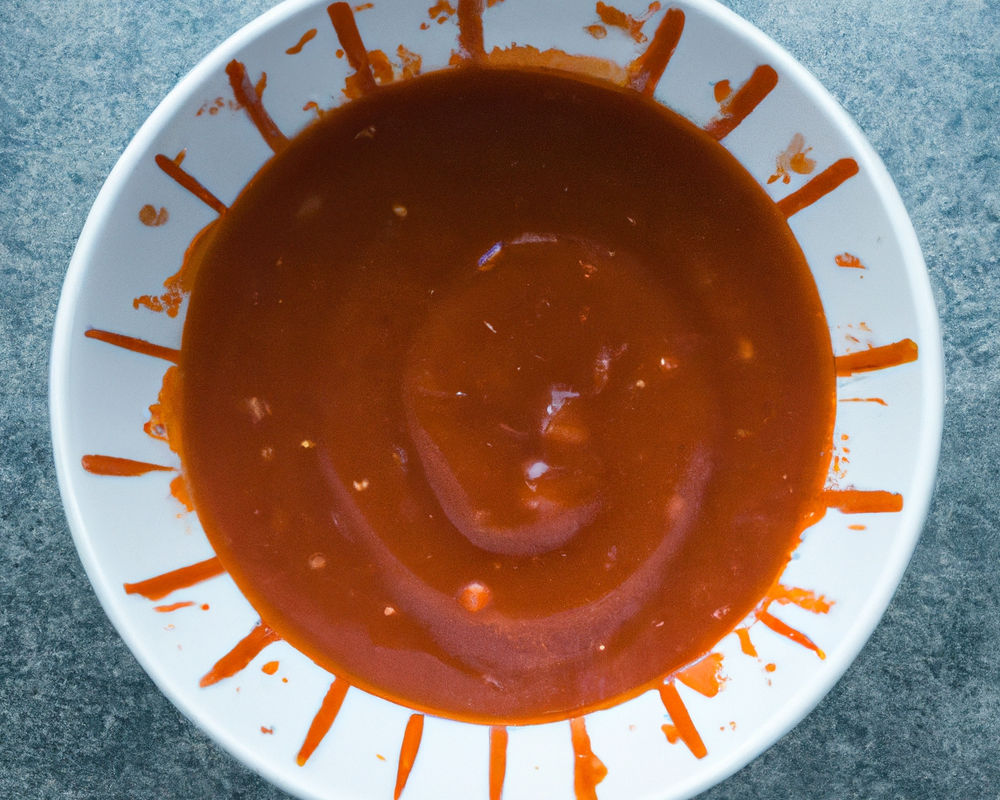 Tomato Pizza Sauce Method
You can either make your own tasty pizza sauce following the simple steps below, or you can purchase a pizza sauce at your local supermarket.
Blend all sauce ingredients in a large bowl.
Mix well using a whisk, or blender.
Leave sitting for five minutes.
Your pizza sauce is now ready to use.
You can keep in the fridge for up to 3 days.
Try using a pesto sauce, or adding a little pesto to your sauce for a new flavour.

Preparing Asparagus Pizza
Preheat your kitchen oven to approximately 500 degrees.
Roll out the dough to either slightly smaller than your pizza stone (if you have one) or on a metal tray for the kitchen oven.
Alternatively, if you have a pizza oven, roll out to be smaller than your pizza peel.
First, spread the sauce around. This pizza calls for Tomato Sauce. Spread the Tomato Sauce evenly using the back of a large spoon or the blunt side of a knife.
You should start by adding the largest ingredients, then work your way down. The last is any cheese topping, such as Mozzarella, which you should evenly cover the other toppings with, and then finally any herbs.
The toppings to include on this pizza are;
Swedish Cheese
Mozzarella
Asparagus
Red Peppers Flakes
This pizza is fantastic by itself, yet why not pair it with another pizza as well?
Baking time
Put the Asparagus pizza in the middle of your oven (on a stone if you have one) and set timer for 10 minutes.
In 10 minutes, open oven door and check.
The pizza should take roughly 15 minutes to cook, adjust time to cook to personal taste.

About Mozzarella
Fresh Mozzarella is typically white, however when seasoned it can change to light yellow, depending on the animal's diet. Due to its high moisture content, it is traditionally served the day after it is made, however it can be kept in brine for a week, or even longer if packaged well.
Mozzarella was first cited in an Italian cookbook in 1570. Nowadays, Mozzarella can be twisted to form a plait, and called Treccia. You can also buy it as a smoked cheese, called Affumicata.

Pizza Tools
When making Asparagus Pizza, I always recommend that you use whatever kitchen items you have. My basic pizza tools are…
Pizza Steel
A pizza steel is very similar to a pizza stone, and works the same way in a normal kitchen oven.
Dough Mixer
OK, so this isn't vital, but if you make enough pizza, breads, etc it is worth investing in a good mixer for your dough.
Mesh Sieve
You will find having a seive such a useful element for all your baking, not just for pizza. It's great to filter all flours through a fine mesh sieve before adding to recipes.

Asparagus
Asparagus is a type of vegetable that is native to the Mediterranean region. It has long, slender stalks with pointed tips, and is often used in salads, soups, and other dishes. Asparagus has a crisp, crunchy texture and a slightly sweet, earthy flavor.
It is also a good source of vitamins and minerals, and is a healthy and delicious addition to any meal.
Facts about Pizza
What do you think about these facts?
Saucy superhero
A movie from 2011, Pizza Man, tells the story of a superhero pizza delivery guy who got his superpowers from genetically modified tomatoes, and uses them to save the world. Sounds legit.
Pizza in latin
The first recorded use of the word 'pizza' has been found in a 997 AD Latin text from Gaeta, Italy.
Print that pizza
Using NASA funding, a group of scientists developed a 3D pizza printer in 2013. It can cook a pizza in under 70 seconds, complete with the sprayed flavor, aroma and micronutrients.

Pizza making FAQ
Want to know how to make fantastic pizza at home? Here are some helpful answers to the most frequently asked questions.
Who invented pizza rolls?
Jeno Paulucci created Pizza Rolls in the mid to late 1960's, after being inspired to replace the traditional filling used in a Chinese egg roll with pizza toppings.
How long does pizza dough last in the fridge?
Pizza dough will be fine in an air tight container in the fridge fror anywhere up to 5 days.
Can I use bread dough for making pizza?
Sadly no. Bread dough doesn't have the same consistency and needs that a pizza dough has. If you mean bread flour, yes, many bread flours are fine enough to work for pizza, however I always recommend )) flour instead, which is created for pizza dough making.
Have you made Asparagus Pizza?
Asparagus Pizza with us! Tag us on our Pinterest, Facebook or Twitter and let us know what you thought of it! I'd love to know.
Featured image: Source