Aussie
Aussie pizza is usually topped with a base of barbecue Sauce, Mozzarella Cheese, chopped Bacon, and eggs.
The pizza can sometimes be enriched by the addition of Onions, garlic, Mushrooms, and/or hot Peppers.
This variety of pizza is a little different from traditional pizzas as it use a BBQ Sauce rather than a regular Tomato Sauce.
Are you into Meat pizza with Tomato sauce? Then read on!
Pizza in Australia
Did you know? Pizza is Australia's favourite takeaway food by far. 34% of Australians say it's their preferred choice. The next most popular takeaway is Chinese at 15%.
Take a look at some of the other pizzas from Australia here.
Aussie Pizza at a glance

| | |
| --- | --- |
| Origin | Australia |
| Type | Meat |
| Sauce | Tomato Sauce |
Aussie Pizza Recipe
Below we've put together a recipe for you to make your own homemade Aussie Pizza using a pizza oven or your usual oven.
Preparation time

| | |
| --- | --- |
| Dough | 2 hours |
| Assembly | 10 minutes |
| Baking | 12-20 minutes |
Aussie Pizza Ingredients
Ensure you have enough pizza toppings for the amount of pizzas you plan to make. The pizza sauce and dough ingredients below are designed for 3-4 pizzas, so add more or less, if required.

Simple Pizza dough
2 2/3 cups (400 grams) pizza flour
1 cup (250 ml) luke-warm water
2 tsps (7 g sachet) dried yeast
Two tsps salt
3 tbsps (1/4 cup) virgin olive oil
Aussie Pizza Toppings
Toppings used in this pizza recipe, are;

Simple Tomato Pizza Sauce
1 small can (6oz/170g) tomato paste
1 can (15oz/420g) crushed or diced tomatoes
Two garlic cloves
1 tbsp dried Italian herbs
1 tsp salt
1/4 small brown onion
Want to try a different sauce? See our article on the different types of pizza sauces.
TIP
You can click on any of the tags at the bottom of this page, to find other pizzas besides Aussie Pizza, that use that topping.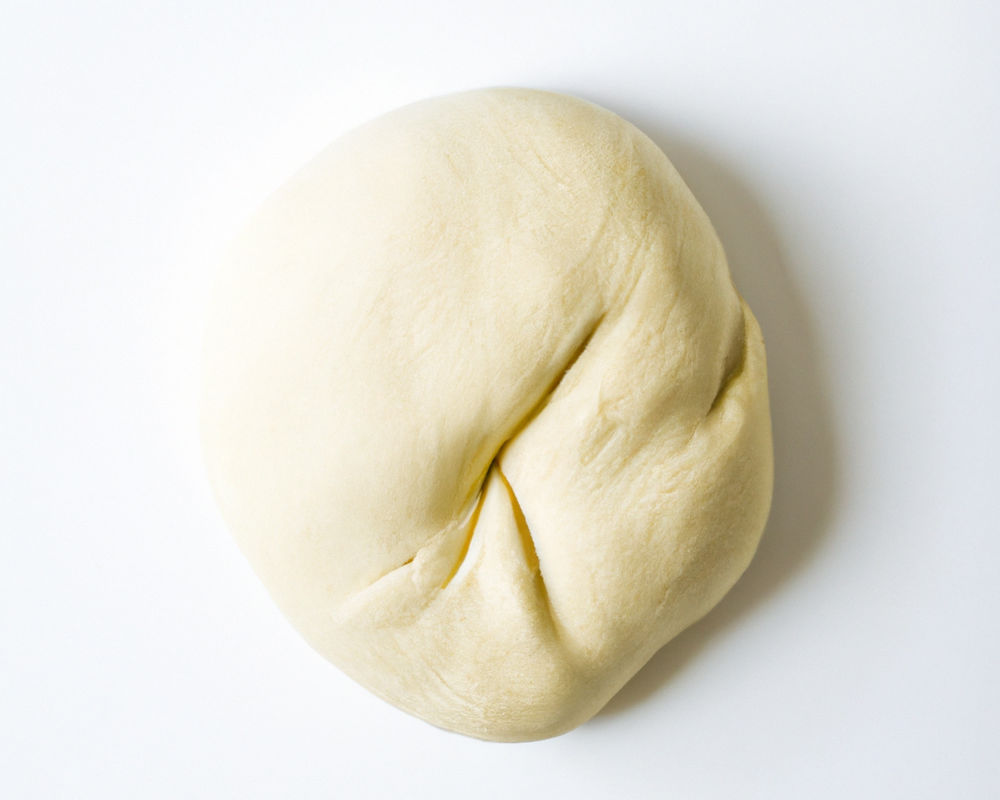 Pizza Dough Method
If you don't have much time, grab a premade pizza base at your local grocery store, or hand make your own pizza dough following the simple steps below. Some shops even carry premade pizza dough in balls.
Whisk yeast and lukewarm water in glass or plastic container. Let stand for approximately 5 minutes.
Add flour and salt in a large bowl. Create a well in the centre of the flour. Pour in the liquid yeast mixture and the oil.
Using your hands or a mixer, mix the dough until smooth. Pour dough on a lightly floured work surface and then knead by hand for five minutes.
Place dough into lightly oiled bowl and cover with plastic wrap. Sit in a warm place for roughly 30 minutes to an hour, to rise until it doubles in size.
Fold the dough out onto a lightly floured surface. Knead gently by hand for around five minutes or until smooth.
Spread some flour on kitchen bench before rolling, in order to prevent sticking.
Divide the dough roughly into equal amounts. Roll out pizza bases for the desired size.
TIP: We have other dough recipes if you would like to try your hand at sourdough, poolish or more.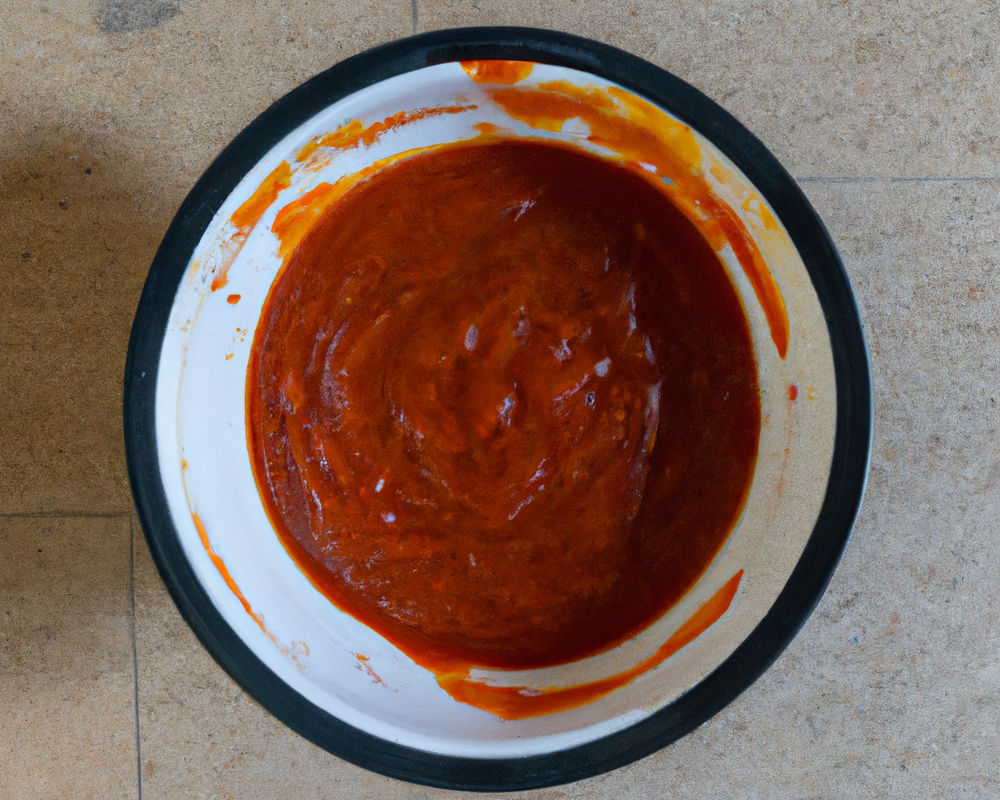 Tomato Pizza Sauce Method
You can either make your own pizza sauce following the simple steps below, or you can purchase a pizza sauce at your local store.
Blend all sauce ingredients in a large bowl.
Ensure all ingredients are mixed together well.
Keep mixture sitting for five minutes.
Your sauce is now ready to add to your pizza bases.
Sauce will last up to 3 days in fridge.
By not heating these sauce ingredients, you give this simple pizza sauce a very fresh taste.

Preparing Aussie Pizza
Preheat your kitchen oven to approximately 500 degrees.
Roll out the dough to either slightly smaller than your pizza stone (if you have one) or on a metal tray for the kitchen oven.
Alternatively, if you have a pizza oven, roll out to be smaller than your pizza peel.
First, spread the sauce around. This pizza calls for Tomato Sauce. Spread the Tomato Sauce evenly using the back of a large spoon or the blunt side of a knife.
You should start by adding the largest ingredients, then work your way down. The last is any cheese topping, such as Mozzarella, which you should evenly cover the other toppings with, and then finally any herbs.
The toppings to include on this pizza are;
Whilst this pizza is flavorsome as is, or you could enjoy it with a simple side dish?
Baking
Put the Aussie pizza on the middle shelf of the oven and wait for approximately 10 minutes.
In 10 minutes, open oven door and check.
The pizza should take roughly 15 minutes to cook, adjust time to cook to personal taste.

About Bacon
Often used as a flavouring or side dish, Bacon is a type of salt-cured pork. Bacon is created through a curing process, where the meat is soaked in a solution of salt, nitrates and sometimes sugar. Afterwards, the Bacon is typically smoked.
Bacon's history goes back thousands of years to China in 1500 BC. Pigs were also being raised in Europe by 1500 BC, possibly for the same purpose. In Middle English the word Bacon meant all pork in general.

Pizza Tools
When making Aussie Pizza, it's always handy to have the right pizza making tools. Here's what items I always recommend…
Kitchen Scales
Do you have quality digital kitchen scales? It's a great tool for any chef or pizza cook.
Pizza Scissors
These may seem like a weird tool to some, however other pizzaiolo's swear by using scissors instead of a traditional pizza cutter.
Pizza Steel
A pizza steel is very similar to a pizza stone, and works the same way in a normal kitchen oven.

Tomato
Did you know that Tomato is actually a fruit, not a vegetable? There's over 10,000 types of tomatoes around the world, and China is the largest producer of the delicious fruit. Historically, Tomato was originally found in South America and Central America.
Tomatoes are healthy! Packed with vitamins A and C, calcium and potassium, they are also rich in lycopene, an antioxidant that is good for the heart and effective against certain cancers.
Pizza Storage
What to do with leftovers?
Leftovers after the meal? Here are some tips.
There are many ways to reheat pizza. We cover seven of them in this article.
Can you freeze pizza?
You can freeze pizza for up to three months, however I'd suggest consuming it within the first few weeks, ideally.
Chill in the fridge
You can keep pizza in plastic wrap or a container for up to 3 days in the fridge.

Pizza making FAQ
Want to know how to make fantastic pizza at home? Here are some FAQ and their answers to the most common pizza making questions.
Can I put foil on a pizza stone before making pizza?
No. The pizza stone needs to be in contact with the pizza base for it to do its job effectively. It helps absorb moisture from the dough and heat it evenly. Putting foil between the dough and stone will prevent that from happening properly.
What to serve with pizza at a party?
Pizza goes really well with garlic bread, salads and pasta. In fact, you can serve just about any party food with pizza, and it would work.
How long to let pizza dough rise?
Some pizza dough recipes suggest only a few hours, whereas you can also use long fermentation techniques to make it go for 3-5 days.
Have you made Aussie Pizza?
Let us know what you think of Aussie Pizza! Tag us on our Pinterest, Facebook or Twitter and let us know what you thought of it! I'd love to know.
Featured image: Source