Australian Pork
Australia has a massive pork industry, and this Australian pizza features the best of Australian pork.
Adding Cheese and Egg gives this a slightly unusual mixture of toppings.
Ensure you choose the freshest ingredients and add them to a perfect base for you to take part in a nice meal.
If you enjoy a tasty Meat pizzas with a Tomato pizza sauce then you my friend are in luck with this one.
Making pizza at home is a great way to have fun and get creative in the kitchen! One reason is that it allows you to personalize your pizza to your exact taste preferences. You can make it as big or small as you want, choose your crust thickness, and top it with all your favorite ingredients.
Another reason is that it can be a great activity to do with friends and family. Everyone can gather around and make their own personal pizzas, making it a fun and interactive experience. Plus, it's also a cost-effective way to enjoy pizza, you can make a large amount of pizza at the same time and store them for later, or even freeze them and enjoy later.
Finally, making pizza at home can also be a fun way to get kids involved in the kitchen and teach them about cooking and food. Making pizza at home is a fun and delicious way to bond with loved ones, and it's also a great way to explore new flavors and ingredients. So, next time you're craving pizza, why not try making it at home?
Pizza in Australia
Did you know? Pizza is Australia's favourite takeaway food by far. 34% of Australians say it's their preferred choice. The next most popular takeaway is Chinese at 15%.
Take a look at some of the other pizzas from Australia here.
Australian Pork Pizza at a glance

| | |
| --- | --- |
| Origin | Australia |
| Type | Meat |
| Sauce | Tomato Sauce |
Australian Pork Pizza Recipe
Below we've put together a recipe for you to make your own homemade Australian Pork Pizza either in your wood oven or using a pizza stone.
Preparation time

| | |
| --- | --- |
| Dough | 2 hours |
| Assembly | 10 minutes |
| Baking | 12-20 minutes |
Australian Pork Pizza Ingredients
Get enough of the toppings that you will need for the amount of pizzas you plan to make. The dough and sauce amounts below are for 3-4 medium sized pizzas, so scale up or down, based on your requirements.

Simple Pizza dough
7 grams (2 tsps) dried yeast
250 ml (1 cup) lukewarm water
400 g (2 2/3 cups) plain flour, plus extra to dust
2 teaspoons table salt
1/4 cup (3 tbsp) extra virgin olive oil
Australian Pork Pizza Toppings
Toppings used in this pizza recipe, are;

Easy Tomato Pizza Sauce
1 can (15oz/420g) crushed or diced tomatoes
1 small can (6oz/170g) tomato paste
Two garlic cloves
1 tbsp dried Italian herbs
1 tsp salt
1/4 small brown onion
Want to try a different sauce? See our article on the different types of pizza sauces.
TIP
You can click on any of the tags at the bottom of this page, to find other pizzas besides Australian Pork Pizza, that use that topping.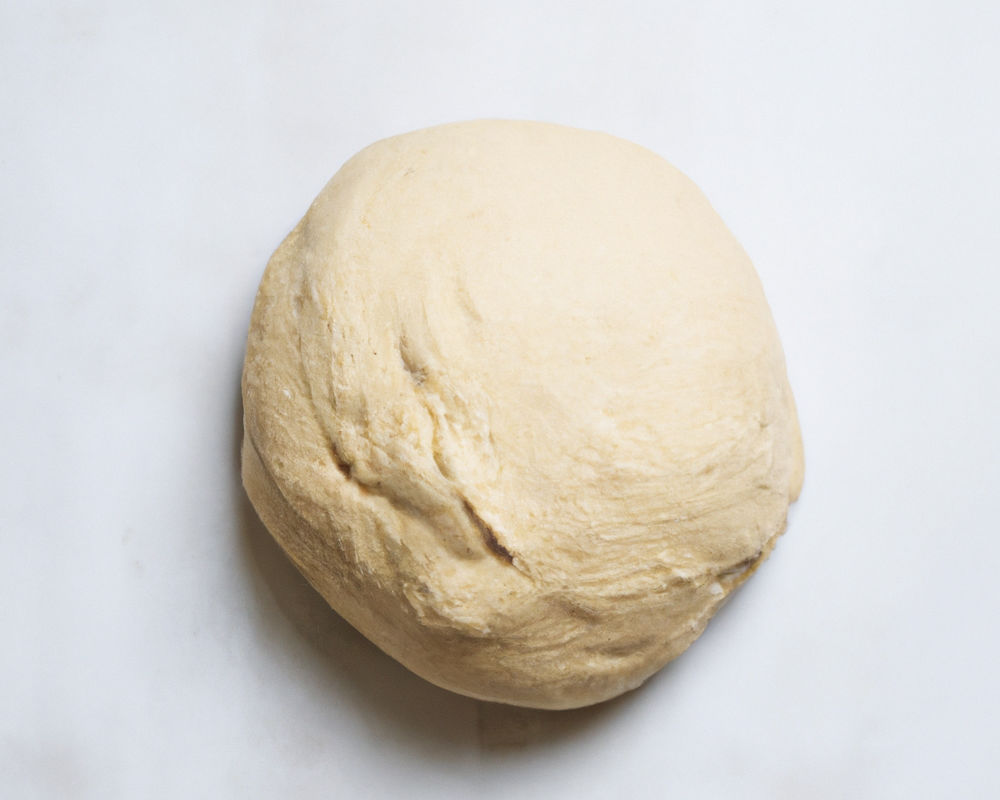 Pizza Dough Method
If you don't have much time, grab a premade pizza base at your local grocery store, or craft your own homemade pizza dough following the simple steps below.
Whisk yeast and lukewarm water in a jug. Stand for around five minutes.
Add the salt and flour in a large bowl. Create a hollow centre in the flour. Slowly pour the liquid yeast mixture and oil.
Using your hands or spatula, gently combine the flour mixture until smooth. Then turn out dough onto lightly floured surface and hand knead for roughly five minutes.
Place the dough mixture in to an oiled bowl, and cover with plastic wrap. Leave in a warm place until the dough has at least risen to double in size.
Turn dough out onto a lightly floured surface. Hand knead gently for five minutes until reasonably smooth.
Sprinkle some flour on work surface before rolling out dough to prevent any sticking.
Divide dough mix into equal amounts, now roll out the bases to the desired size.
TIP: We have other dough recipes if you would like to try your hand at sourdough, poolish or more.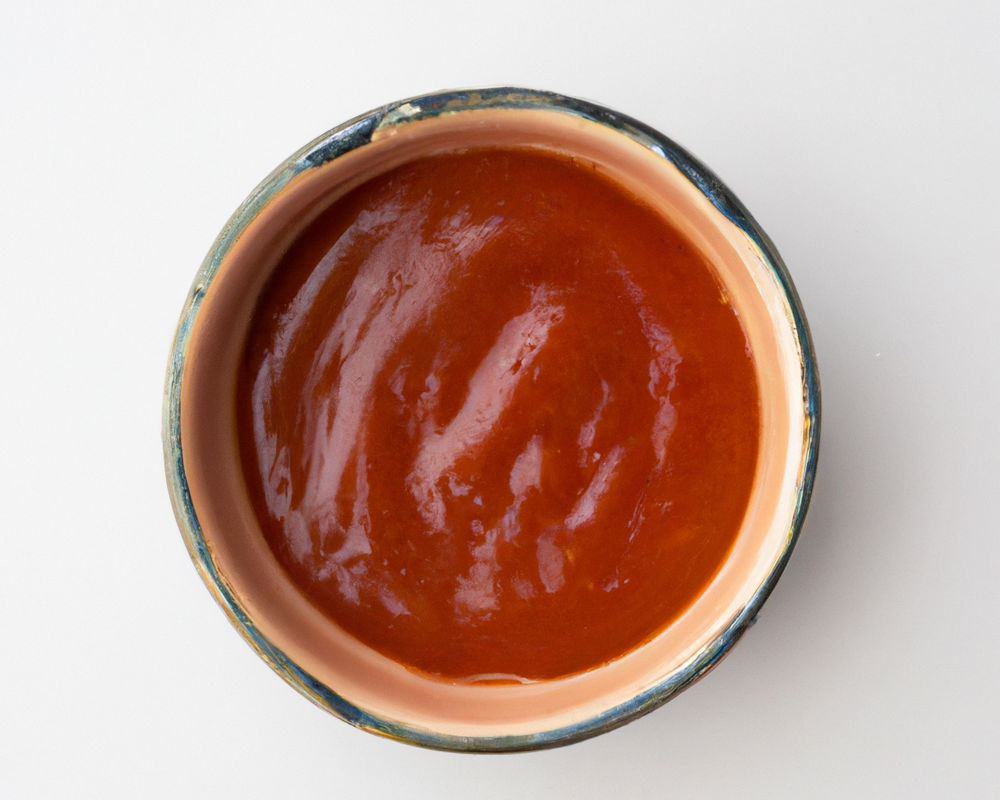 Tomato Pizza Sauce Method
Purchase a bottle of pizza sauce at your local shop, It takes around five minutes to make this tasty pizza sauce following the simple steps below.
Blend all sauce ingredients in a large bowl.
Ensure all ingredients are mixed together well.
Keep mixture sitting for five minutes.
Your sauce is now ready to add to your pizza bases.
Sauce will last up to 3 days in fridge.
If you need to freeze this sauce, use an ice cube tray. Each cube is perfect for a small to medium sized pizza.

Preparing Australian Pork Pizza
Preheat your oven to roughly 500 degrees.
Roll out the dough to either slightly smaller than your pizza stone or tray.
Alternatively, if you have a pizza peel, roll out to be smaller than that.
You start by spreading the sauce around. This pizza calls for Tomato Sauce. Spread the Tomato Sauce evenly using the back of a large spoon or ladle.
Then start adding the largest ingredients, then work your way down. The last is any cheese topping, such as Mozzarella, which you should evenly cover the other toppings with, and then finally any herbs.
Toppings to put on this pizza are;
I find this pizza awesome as is, or you could enjoy it with a fresh salad?
Baking time
Put the Australian Pork pizza in the middle of your oven (on a stone if you have one) and set timer for 10 minutes.
In 10 minutes, open oven door and check.
The pizza should take roughly 15 minutes to cook, adjust time to cook to personal taste.

About Basil
Native to tropical regions, Basil is mostly grown as a herb to add to dishes. The Leaves can be used either dried or fresh on salads, pasta, meats, fish and, of course, pizza.
Basil works best alongside toppings such as cheeses, Tomatoes, lemon, garlic and Olives. Weird fact: ancient Roman gardeners thought that Basil would grow larger, if you yelled and cursed at the plant.

Pizza Tools
When making Australian Pork Pizza, I always recommend that you use what you have already, and avoid spending a ton of money. My recommended basic pizza tool list is…
Wooden Rolling Pin
Many people prefer hand stretching, however every cook really should have a good wooden roller nearby too.
Mesh Sieve
You will find having a seive such a useful element for pizza making as well as all your baking. It's great to filter all flours through a fine mesh sieve, to make sure they're ready for use.
Bench Scrapers
Good quality metal or plastic bench scrapers make it so much esier to both cut your dough, and scrape your bench. I prefer plastic to avoid scratching my bench.

Egg
Although not a common topping, Egg is usually hard boiled and then sliced and allowed to cool completely, before being used as a topping on Pizza. However, some pizzas go well with a fried egg placed on top.
Eggs are very healthy for you. One egg contains only 5 grams of fat, 7 grams of high-quality protein, iron, minerals, vitamins and carotenoids. The humble egg contains amazing disease fighting nutrients, such as zeaxanthin and lutein.
Storage Ideas
Have leftover pizza? Here's what to do.
Warming up
Warm in the center of a 450 degree F oven for approximately 6 minutes, on a pizza stone if possible, until heated through. See our article on reheating pizza for more.
Freezer guide
You can store leftover pizza in the freezer for up to 3 months. Reheat from frozen as directed above until heated through.
Store in the fridge
Leftover slices of pizza may be kept in an airtight container in the fridge for up to 3 days.

Pizza making FAQ
Planning to make fantastic pizzas at home? Here are some expert answers to some of the most common pizza making questions.
Should I double every ingredient when making pizza dough?
Not typically, no. If a pizza recipe states that, it may be inferring that to get twice the dough you need twice the ingredients. See our baker's percentage guide on why we should use baker's percent rather than fixed ingredient amounts. It makes a lot of sense!
How much sodium is in a slice of pizza?
Pizza has a significant amount of sodium. A typical slice of pizza can have anywhere from 600 to 1500 mg of sodium per slice. This makes it easy to hit the daily 2,300mg limit that they recommend.
Can I use a mixer to make the dough?
Sure thing! I regularly do. Always use a mixer with a dough hook attachment to make your pizza dough. First, add the dry ingredients and form a well to add the liquid, then always start on the lowest speed first, before increasing the speed and mixing for 5-6 minutes. If your mixer starts sounding like it's straining, turn it to a slower speed for a longer time.
Have you made Australian Pork Pizza?
Australian Pork Pizza ? Let us know and help us improve. Tag us on our Pinterest, Facebook or Twitter and let us know what you thought of it! I'd love to know.
Featured image: Source