Australian Prawn
Spoil yourself with this delicious pizza with its spicy and garlicky flavor, these Aussie prawn pizzas is a sure crowd-pleaser.
Add some torn mozzarella for that cheesy bite, and topped with basil, sour cream, olive oil and lemon juice for that extra flavor.
Best made with the freshest ingredients and add them to a delicious crust for your family and friends to enjoy a gratifying pizza dinner.
If you have a taste for Seafood pizzas with Sour Cream sauce then you'll love this.
Pizza is a delicious food all around the world, but have you ever thought about branching out and trying different types of pizza from different cultures? Each country has their own unique take on pizza that offers a distinct flavor and texture.
For example, Neapolitan pizza from Italy is known for its soft and chewy crust while Greek pizza is known for its crispy crust and toppings like feta cheese and olives. You can try pizza from India, Japan, or even Mexico, which all have their own unique toppings and flavors.
Trying different types of pizza from around the world is a great way to expand your palate and discover new flavor combinations you may not have tried before. So next time you're craving pizza, why not try something new and explore different types of pizza from around the world?
Pizza in Australia
Did you know? Pizza is Australia's favourite takeaway food by far. 34% of Australians say it's their preferred choice. The next most popular takeaway is Chinese at 15%.
Take a look at some of the other pizzas from Australia here.
Australian Prawn Pizza at a glance

| | |
| --- | --- |
| Origin | Australia |
| Type | Seafood |
| Sauce | Sour Cream |
Australian Prawn Pizza Recipe
Below we've created a recipe for you to make a delicious homemade Australian Prawn Pizza from either a backyard pizza oven or your kitchen oven.
Preparation time

| | |
| --- | --- |
| Dough | 2 hours |
| Assembly | 10 minutes |
| Baking | 12-20 minutes |
Australian Prawn Pizza Ingredients
Get enough of the toppings that you will need for the amount of pizzas you plan to make. The pizza sauce and dough ingredients below are designed for 3-4 pizzas, so scale up or down, based on your requirements.

Simple Pizza dough
250 ml (1 cup) lukewarm water
400 g (2 2/3 cups) plain flour, plus extra to dust
7 grams (2 tsps) dried yeast
1/4 cup (3 tbsp) extra virgin olive oil
2 teaspoons table salt
Australian Prawn Pizza Toppings
Toppings used in this pizza recipe, are;
Prawns
Lemon Juice
Garlic
Hot Chili Powder

Tomato Pizza Sauce
1 (6oz/170g) can of tomato paste
1 can (15oz/420g) diced or crushed tomatoes
2 cloves of garlic
1 tsp salt
1/4 small onion
1 tbsp dried Italian herbs
Want to try a different sauce? See our article on the different types of pizza sauces.
TIP
You can click on any of the tags at the bottom of this page, to find other pizzas besides Australian Prawn Pizza, that use that topping.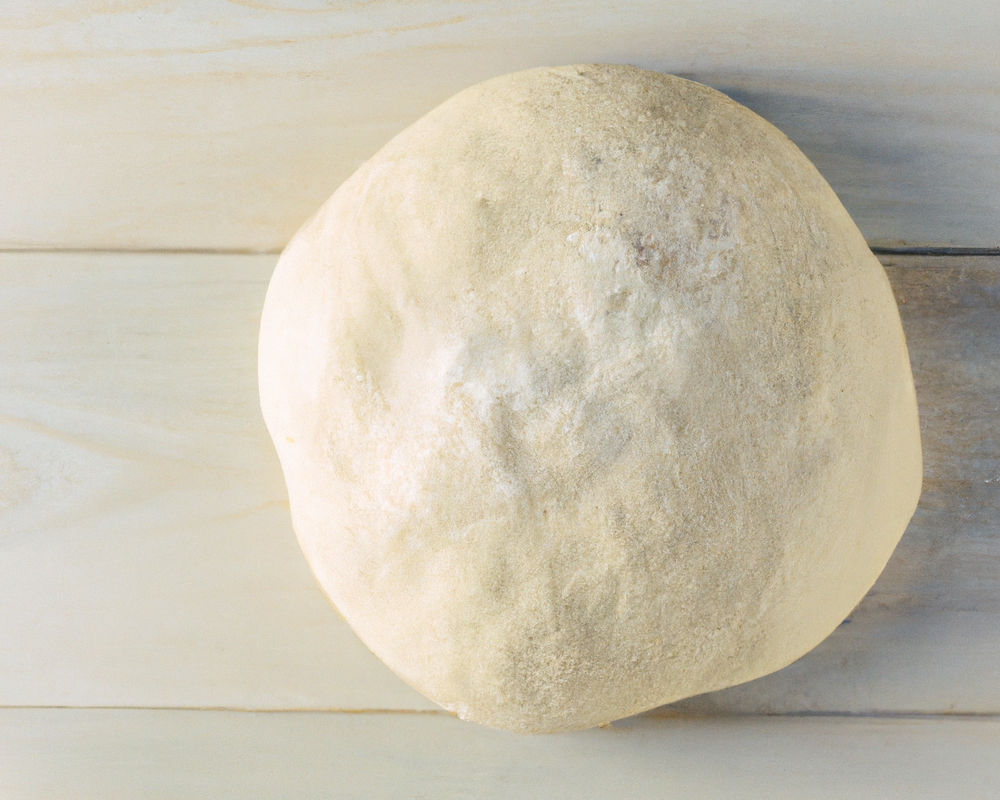 Pizza Dough Method
You purchase a premade pizza base at your local store, or if you have time, make your own homemade dough following the simple steps below.
Whisk yeast and lukewarm water in glass or plastic container. Let stand for approximately 5 minutes.
Add salt and flour in a large bowl. Create a hollow well in the middle and gently pour the liquid yeast mixture and oil.
Using your hands or spatula, gently combine the flour mixture until smooth. Then turn out dough onto lightly floured surface and hand knead for roughly five minutes.
Place the dough mixture in to an oiled bowl, and cover with plastic wrap. Leave in a warm place until the dough has at least risen to double in size.
Turn dough out onto a lightly floured surface. Hand knead gently for five minutes until reasonably smooth.
Divide dough mix into equal amounts, now roll out the bases to the desired size.
Sprinkle some flour on work surface before rolling out dough to prevent any sticking.
TIP: We have other dough recipes if you would like to try your hand at sourdough, poolish or more.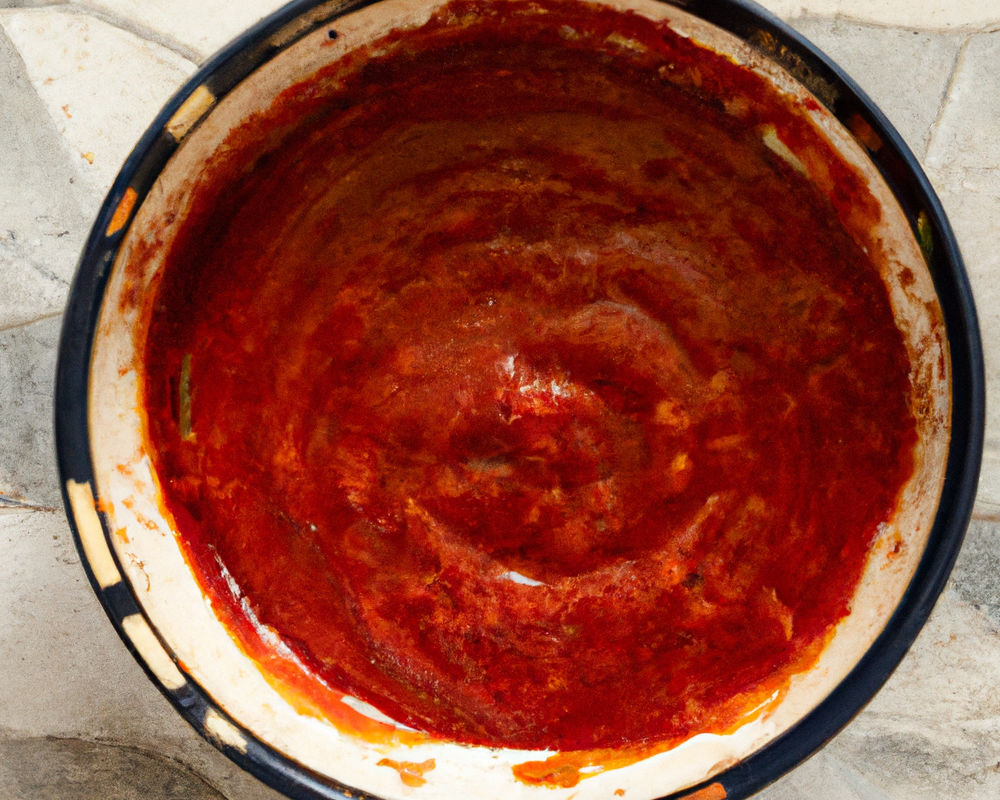 Tomato Pizza Sauce Method
You can make this tasty pizza sauce following the simple steps below, or you can purchase a pizza sauce at your local supermarket.
Add ingredients in a large bowl, and mix well.
Mix well using a whisk, or blender.
Leave sitting for five minutes.
Your sauce is now ready to use or keep in the fridge for up to 3 days.
Freeze remaining sauce for up to 3 months.
Use a ladle or back of a serving spoon to spread the sauce onto your freshly made dough, ensuring you don't damage the dough.

Preparing Australian Prawn Pizza
Preheat your kitchen oven to approximately 500 degrees.
Roll out the dough to either slightly smaller than your pizza stone (if you have one) or on a metal tray for the kitchen oven.
Alternatively, if you have a pizza oven, roll out to be smaller than your pizza peel.
First, spread the sauce around. This pizza calls for Sour Cream. Spread the Sour Cream evenly using the back of a large spoon or the blunt side of a knife.
You should start by adding the largest ingredients, then work your way down. The last is any cheese topping, such as Mozzarella, which you should evenly cover the other toppings with, and then finally any herbs.
The toppings to include on this pizza are;
Prawns
Lemon Juice
Garlic
Hot Chili Powder
This pizza is very good as is, or you could with another style of pizza?
Oven time
Put the Australian Prawn pizza in the middle of your oven (on a pizza steel if you have one) and set timer for 10 minutes.
After 10 minutes, open oven and look at pizza.
The pizza should be done within roughly 15 minutes. Always cook to personal tastes.

About Prawn
Small aquatic crustaceans with an exoskeleton and ten legs, Prawns are completely different creatures to Shrimps and similar. Prawns periodically shed their shell, to grow. The shell is made of protein, calcium carbonate and chitin, which is a substance similar to human nails and hair.
Prawns have plenty of vitamins and minerals, and a good source of zinc and B vitamins. They are low in unhealthy fats, and rich in unsaturated fats.

Pizza Tools
When making Australian Prawn Pizza, we always recommend that you use whatever tools you are able to get your hands on. Our basic pizza tools are…
Chef Apron
OK, not really pizza related, but a good chef apron makes me feel the part when I am making my pizzas. I'd probably wear a chef hat if I got one too!
Pastry Brush
A pastry brush is vital if you need to ever coat your dough in water, oil, eggs or more. They are cheap to have and very handy to use.
Pastry Brush
If you ever coat your dough in water, oil, eggs or more, then you need a pastry brush. These brushes tend to be cheap to have and very handy to use.

Sour Cream
Used widely for its health benefits for many years, Sour Cream has numerous health benefits, the main one comes from probiotics. Probiotics are healthy live bacteria that live in the human gut.
Sour Cream is a dairy product obtained by fermenting regular Cream with certain kinds of lactic acid bacteria. Once opened, refrigerated sour Cream typically lasts for 7–10 days.
Storage Ideas
Have leftover pizza? Here's what to do.
Warming up
Warm in the center of a 450 degree F oven for approximately 6 minutes, on a pizza stone if possible, until heated through. See our article on reheating pizza for more.
Freezer guide
You can store leftover pizza in the freezer for up to 3 months. Reheat from frozen as directed above until heated through.
Store in the fridge
Leftover slices of pizza may be kept in an airtight container in the fridge for up to 3 days.

Pizza making FAQ
Below we've compiled the most common pizza making questions and provided expert answers. Are you looking for how to make awesome pizza at home? Please read on!
Can I make pizza without making pizza dough?
Absolutely! Just buy a premade base at your shopping centre, or even ask your local pizza store if they will sell you some bases or dough. It's amazing how many people will willingly do this, to encourage you to start your homemade pizza hobby.
Can I use Baking Powder instead of yeast?
I don't recommend using baking powder as a replacement at all. Baking powder is a chemical leavener. It isn't the same as yeast at all. Yeast is an organism that enables pizza dough to develop richer flavors and texture. Types of bread that are made with chemical leaveners are a totally different texture than pizza.
Can I use durum wheat flour for pizza dough?
It depends; if it's fine enough, yes. Durum wheat is a variety that is usually ground down to make semolina, which is used to make pasta. If it is ground into a finer flour, it can be used to make pizza dough and breads.
Have you made Australian Prawn Pizza?
Australian Prawn Pizza ! Tag us on our Pinterest, Facebook or Twitter and let us know what you thought of it! I'd love to know.
Featured image: Source