Avocado Biltong
First made in Africa, this Avocado Biltong pizza is a very tasty meat pizza worth trying.
Made with love, the below pizza has a heavenly flavor with a fanciful smell to delight you.
Always make time to choose perfect toppings and complement them with a fantastic crust for you to enjoy a delicious meal.
If you have a taste for Meat pizza that has Chili sauce then this pizza will be tempting.
Making pizza at home is a great idea for so many reasons! For one, it allows you to have complete control over the ingredients and toppings, so you can make sure you're using high-quality, fresh ingredients and also cater to any dietary restriction or preference you may have.
Another reason is that it's a fun and interactive experience for everyone. Whether you're cooking with friends and family, or making it with your kids, it's a great way to bond and have fun in the kitchen. Plus, it can also be more cost-effective than ordering out or going to a pizzeria. You can use whatever ingredients you have on hand and make pizza that can be as affordable as you want it to be.
Furthermore, making pizza at home is a great way to showcase your culinary skills and impress your guests. A homemade pizza, made with a homemade dough and sauce, can be a real crowd-pleaser and a sure way to make a memorable meal. So, next time you're craving pizza, why not give making it at home a try? You'll be amazed at how delicious and satisfying it can be!
Pizza in Africa
The African continent isn't well known for their pizzas. Their most popular meals tend to come from rice, couscous, bean cake, Chicken, maize porridge, soups, Potato, corn and Onions.
Take a look at some of the other pizzas from Africa here.
Avocado Biltong Pizza at a glance

| | |
| --- | --- |
| Origin | Africa |
| Type | Meat |
| Sauce | Chili Sauce |
Avocado Biltong Pizza Recipe
For all the pizza lovers out there, we've created a recipe for a mouthwatering home baked Avocado Biltong Pizza that can be made either in your backyard pizza oven or in a typical kitchen oven.
Preparation time

| | |
| --- | --- |
| Dough | 2 hours |
| Assembly | 10 minutes |
| Baking | 12-20 minutes |
Avocado Biltong Pizza Ingredients
Choose enough of the toppings that you will need for the amount of pizzas you plan to make. The pizza sauce and dough ingredients below are designed for 3-4 pizzas, so scale up or down, based on your requirements.

Simple Pizza dough
250 ml (1 cup) lukewarm water
400 g (2 2/3 cups) plain flour, plus extra to dust
7 grams (2 tsps) dried yeast
1/4 cup (3 tbsp) extra virgin olive oil
2 teaspoons table salt
Avocado Biltong Pizza Toppings
Toppings used in this pizza recipe, are;

Chili Tomato Pizza Sauce
6 oz (170gms) tomato paste
1/4 cup olive oil
2/3 cup water
1 tsp. fried red chilli flakes
2 cloves garlic, finely grated
1 tsp. dried Italian herb seasoning
salt to taste
Want to try a different sauce? See our article on the different types of pizza sauces.
TIP
You can click on any of the tags at the bottom of this page, to find other pizzas besides Avocado Biltong Pizza, that use that topping.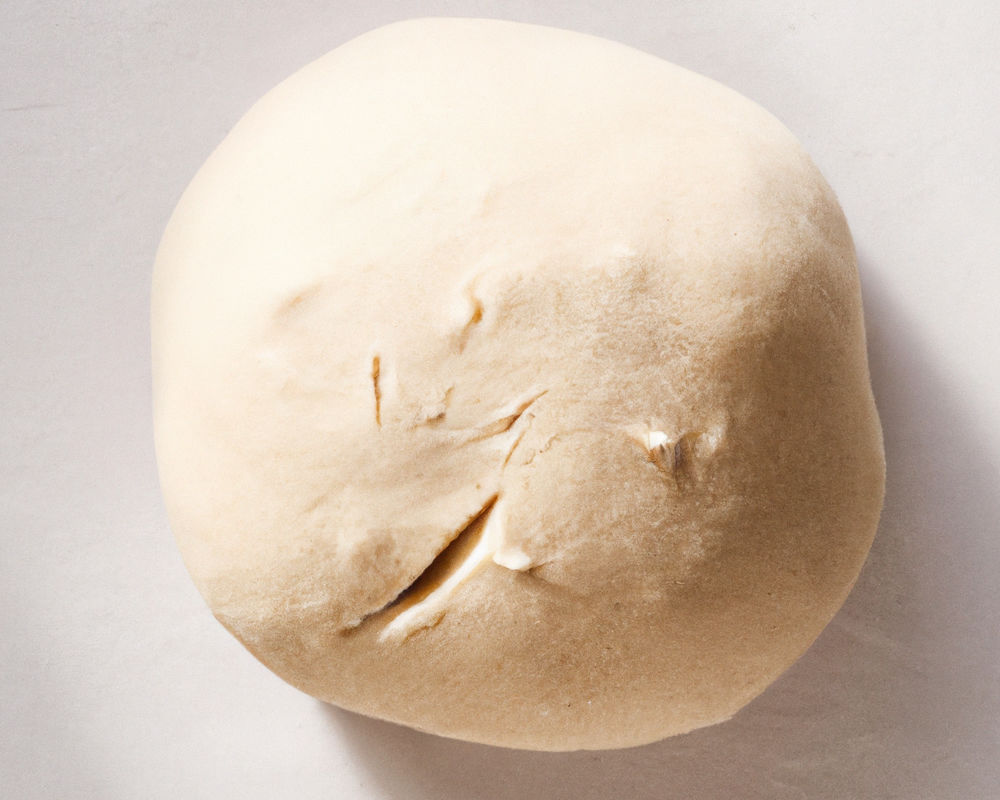 Pizza Dough Method
You can either make your own dough following the simple steps below, or you can purchase a premade pizza base at your local store.
Whisk yeast and lukewarm water in glass or plastic container. Let stand for approximately 5 minutes.
Add salt and flour in a large bowl. Create a hollow well in the middle and gently pour the liquid yeast mixture and oil.
Using your hands or spatula, gently combine the flour mixture until smooth. Then turn out dough onto lightly floured surface and hand knead for roughly five minutes.
Place the dough mixture in to an oiled bowl, and cover with plastic wrap. Leave in a warm place until the dough has at least risen to double in size.
Turn dough out onto a lightly floured surface. Hand knead gently for five minutes until reasonably smooth.
Divide dough mix into equal amounts, now roll out the bases to the desired size.
Sprinkle some flour on work surface before rolling out dough to prevent any sticking.
TIP: We have other dough recipes if you would like to try your hand at sourdough, poolish or more.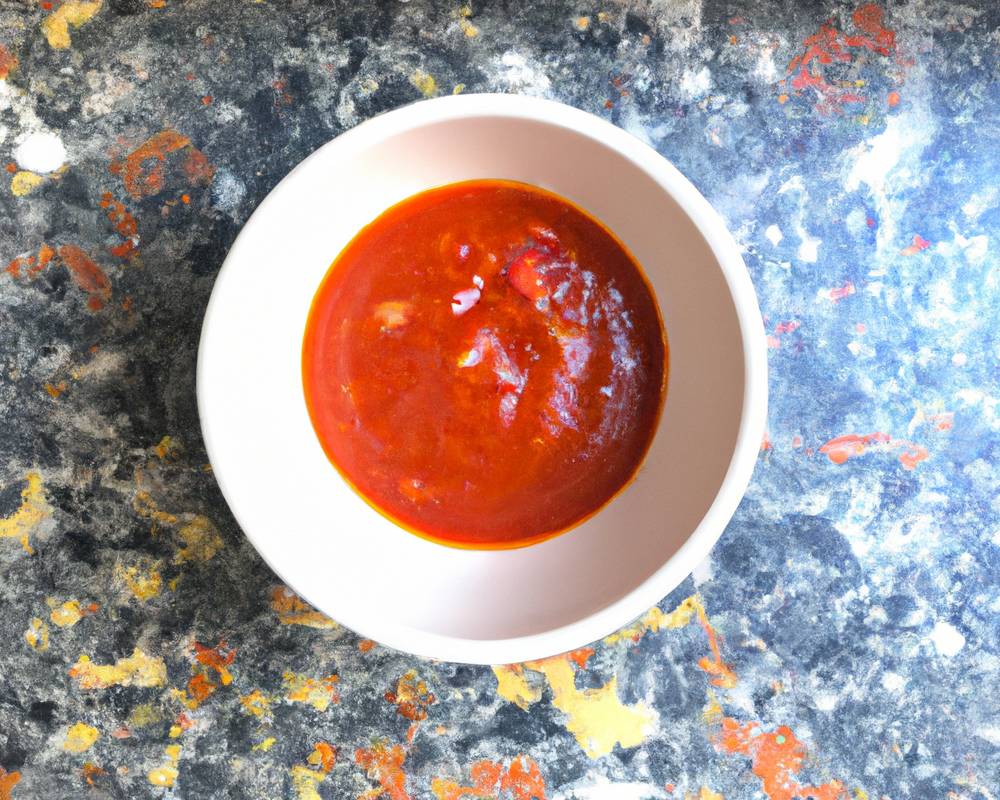 Chili Sauce Method
You can either make your own tasty pizza sauce following the simple steps below, or you can purchase a pizza sauce at your local supermarket.
Stir in all ingredients in glass jar.
Place in fridge for at least 3 hours.
May be used after this time, or keep in fridge.
May freeze up to 3 months.
Want a little extra heat in your pizza sauce? Try adding some chilli or sweet chilli sauce to the recipe.

Preparing Avocado Biltong Pizza
Start by heating your oven to at least 450 degrees.
Spread out your dough on a well floured surface.
If you have a pizza peel, flour the peel and create your pizza on it.
Start by spreading the sauce all over the base. This pizza uses Chili Sauce. Spread the Chili Sauce Thinly yet evenly, leaving a margin for the crust.
Add the largest toppings first – typically meat or seafood, then the smaller toppings.
Add cheese last, and sprinkle it all over to help keep the toppings in place when it melts.
This pizza has the following toppings:
This pizza is flavorsome by itself, yet why not try it with other pizza types?
Oven time
Put the Avocado Biltong pizza in the middle of your oven (on a pizza steel if you have one) and set timer for 10 minutes.
After 10 minutes, open oven and look at pizza.
The pizza should be done within roughly 15 minutes. Always cook to personal tastes.

About Avocado
Avocado, also known as alligator pears or Butter fruit, were first domesticated by Mesoamerican tribes more than 5,000 years ago. They are native to the Western Hemisphere and are widely grown in warm climates.
Avocados are an excellent source of monounsaturated fat and vitamin E, and are a good source of folate. Avocado also supplies more soluble fibre than other fruit on the market.

Pizza Tools
When making Avocado Biltong Pizza, it's always handy to have the right pizza making tools. Here's what items I always recommend…
Dough Mixer
OK, so this isn't vital, but if you make enough pizza, breads, etc it is worth investing in a good mixer for your dough.
Mesh Sieve
You will find having a seive such a useful element for all your baking, not just for pizza. It's great to filter all flours through a fine mesh sieve before adding to recipes.
Pizza Peel
A pizza peel aka paddle is a crucial tool for those who are making pizza often.

Biltong
Biltong is a form of dried, cured meat that originated in Southern African countries many centuries ago. Most Biltong contains Meat, salt, coriander, Black Pepper and Vinegar.
Popular in many countries now, Biltong is a high protein food with some having 60% protein by weight. Whilst usually eaten as a snack, Biltong can also be used in savoury muffins, stews and on pizza as a topping.
Pizza Facts
Here are a few interesting pizza facts…
I spy with my little eye
Back in the 1960's, Pizza was used in spying techniques, by the 113th Military Intelligence Unit. The US Army aimed to spy on politicians and reporters and politicians by using fake pizza deliveries.
Sweet dreams!
In 2016, UK Pizzeria, Crazy Pedro's, launched a Cadbury Creme Egg Pizza. As well as the creme eggs, the pizza is also topped with marshmallows, brownies and chocolate sauce.
Pizza in latin
The first recorded use of the word 'pizza' has been found in a 997 AD Latin text from Gaeta, Italy.

Meat Pizzas
Keen on seeing more than Avocado Biltong pizza? We have plenty of other Meat pizza recipes to look at, as well. Enjoy!

Pizza making FAQ
Below we've compiled the most common pizza making questions and provided expert answers. Are you looking for how to make awesome pizza at home? Please read on!
When is pepperoni pizza day?
Pepperoni Pizza day is officially 20 September, however you should also note that this style of pizza is an American invention, and not Italian. It is likely to only really be celebrated in the USA.
Can I use the pan that came in the stove for making pizza?
Possibly, however I always recommend using a pizza stone in your typical kitchen oven, rather than an oven pan. Most oven pans have high sides, and make it hard for the base to get cooked through thoroughly. A pizza stone solves this issue. Short answer? Try it and see!
When did pizza delivery start?
The first ever recorded pizza delivery occurred in 1889, when Queen Margherita of Savoy fell ill after eating rotten food in Naples. The Queen and her husband, King Umberto I of Italy, were hungry and requested that authentic Italian pizza be sent to them.
Have you made Avocado Biltong Pizza?
We want to hear your thoughts on Avocado Biltong Pizza , good or bad! Tag us on our Pinterest, Facebook or Twitter and let us know what you thought of it! I'd love to know.
Featured image: Source