Avocado
Created in Japan, this Avocado pizza is a delightful vegetarian pizza you will like.
Made with love, this pizza style provides a fantastic taste and abundant smell.
Ensure you use the best ingredients and complement them with a perfect base for you to enjoy a delicious pizza dinner.
If you enjoy a tasty Vegetarian pizza using a White sauce this could be the new love of your life.
Pizza is one of the most beloved foods in the world, and for good reason! For starters, it's incredibly versatile and can be customized to suit any taste or dietary preference. Plus, it's the perfect comfort food, satisfying and delicious no matter what kind of day you've had.
One of the best things about pizza is that it's a great food for sharing with friends and family. It's perfect for a casual dinner party or a lazy weekend night in. And let's not forget, it's also an easy meal to make at home, you can make your own dough, sauce, and toppings.
In short, pizza is delicious, easy to make, and a great way to bring people together. So go ahead and treat yourself to a slice (or two) of your favorite pie!
Pizza in Japan
Pizza is very popular throughout Japan, and they offer the classic flavours, as well as a number of Japanese takes on pizza. Popularity grew in the 1970's, when family-oriented Pizza chain restaurants spread across Japan.
Take a look at some of the other pizzas from Japan here.
Avocado Pizza at a glance

| | |
| --- | --- |
| Origin | Japan |
| Type | Vegetarian |
| Sauce | White Sauce |
Avocado Pizza Recipe
There is a recipe below for you to make a Avocado Pizza whether it be in your wood pizza oven or using a pizza stone.
Preparation time

| | |
| --- | --- |
| Dough | 2 hours |
| Assembly | 10 minutes |
| Baking | 12-20 minutes |
Avocado Pizza Ingredients
Choose enough of the pizza toppings for the amount of pizzas you plan to make. The dough and sauce amounts below are for 3-4 medium sized pizzas, so scale up or down, based on your requirements.

Simple Pizza dough
250 ml (1 cup) lukewarm water
400 g (2 2/3 cups) plain flour, plus extra to dust
7 grams (2 tsps) dried yeast
1/4 cup (3 tbsp) extra virgin olive oil
2 teaspoons table salt
Avocado Pizza Toppings
Toppings used in this pizza recipe, are;
Avocado
Lemon Juice
Garlic

White Pizza Sauce
2 tbsp unsalted butter
2 tbsp all-purpose flour
1 1/4 cup milk, (2% or whole milk)
1/4 cup parmesan cheese, shredded
2 garlic cloves, pressed or finely grated
1/4 tsp sea salt
1/8 tsp black pepper
Want to try a different sauce? See our article on the different types of pizza sauces.
TIP
You can click on any of the tags at the bottom of this page, to find other pizzas besides Avocado Pizza, that use that topping.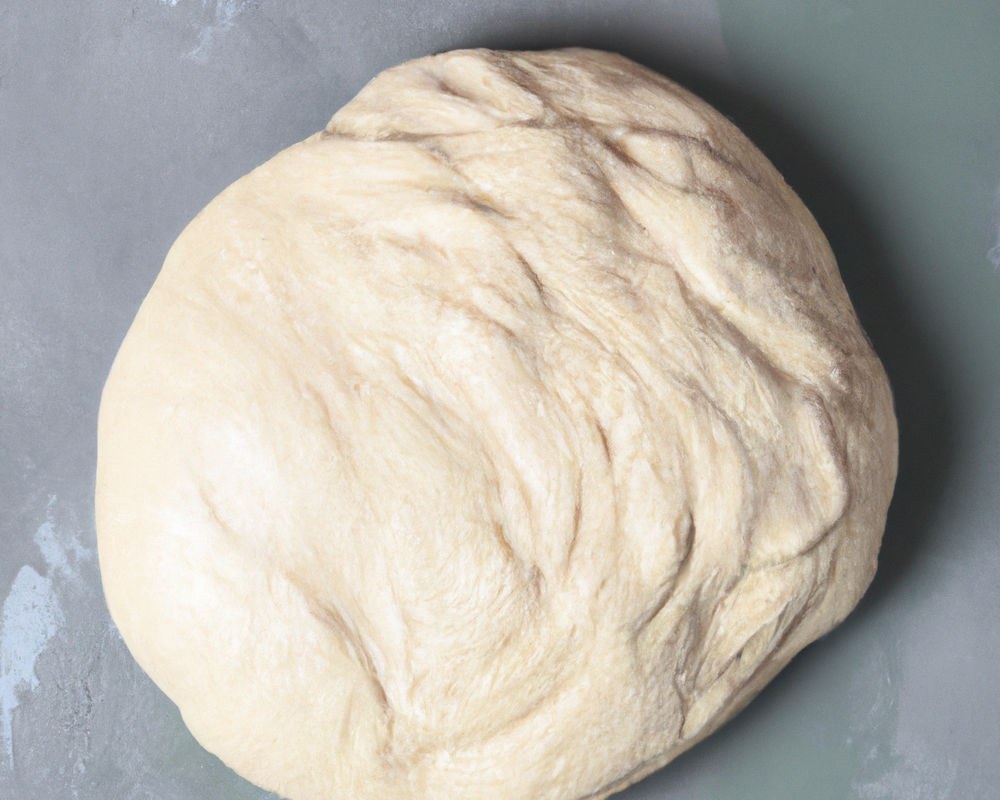 Pizza Dough Method
If you don't have much time, grab a premade pizza base at your local grocery store, or hand make your own pizza dough following the simple steps below.
Whisk yeast and lukewarm water in glass or plastic container. Let stand for approximately 5 minutes.
Add salt and flour in a large bowl. Create a hollow well in the middle and gently pour the liquid yeast mixture and oil.
Using your hands or spatula, gently combine the flour mixture until smooth. Then turn out dough onto lightly floured surface and hand knead for roughly five minutes.
Place the dough mixture in to an oiled bowl, and cover with plastic wrap. Leave in a warm place until the dough has at least risen to double in size.
Turn dough out onto a lightly floured surface. Hand knead gently for five minutes until reasonably smooth.
Divide dough mix into equal amounts, now roll out the bases to the desired size.
Sprinkle some flour on work surface before rolling out dough to prevent any sticking.
TIP: We have other dough recipes if you would like to try your hand at sourdough, poolish or more.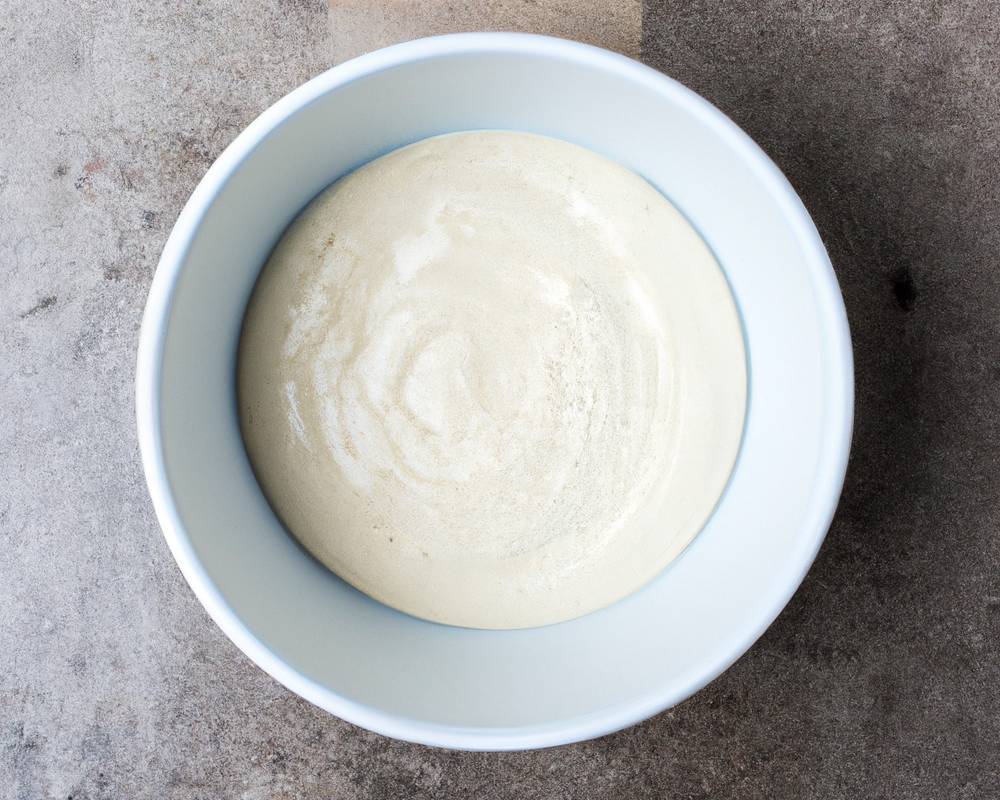 Simple White Pizza Sauce Method
You can make this tasty pizza sauce following the simple steps below, or you can purchase a pizza sauce at your local supermarket.
Use a small saucepan over medium heat, and melt butter. Whisk in flour, then continue whisking for 1-2 minutes.
Slowly add the milk, keep whisking constantly until thickened and smooth.
Add garlic, pepper and salt whilst slowly whisking.
Slowly add parmesan cheese and whisk for 30 seconds more. Take off heat and continue whisking until parmesan is melted and sauce becomes smooth. Now, set aside to cool.
Don't boil after adding the cheese or the sauce could curdle. Once it is cool, use immediately or cover and refrigerate up to 5 days.
Remember that you can add salt and pepper to taste for the perfect flavor in your dish.

Preparing Avocado Pizza
Start by heating your oven to at least 450 degrees.
Spread out your dough on a well floured surface.
If you have a pizza peel, flour the peel and create your pizza on it.
Start by spreading the sauce all over the base. This pizza uses White Sauce. Spread the White Sauce Thinly yet evenly, leaving a margin for the crust.
Add the largest toppings first – typically meat or seafood, then the smaller toppings.
Add cheese last, and sprinkle it all over to help keep the toppings in place when it melts.
This pizza has the following toppings:
Avocado
Lemon Juice
Garlic
Whilst this pizza is perfect by itself, yet why not enjoy it with a fresh salad?
Oven time
Put the Avocado pizza in the middle of your oven (on a pizza steel if you have one) and set timer for 10 minutes.
After 10 minutes, open oven and look at pizza.
The pizza should be done within roughly 15 minutes. Always cook to personal tastes.

About Cream Cheese
Cream cheese is a soft, mild-tasting fresh cheese made from milk and Cream. It is meant to be consumed fresh, Cream cheese is not naturally matured, so it differs from other soft cheeses such as Brie and Neufchâtel.
It is comparable in taste and production methods to Mascarpone and Boursin. Whether it's in sweet, savoury, keto or healthy dishes, Cream cheese is one versatile ingredient.

Pizza Tools
When making Avocado Pizza, I always recommend that you use whatever kitchen items you have. My basic pizza tools are…
Quality Food Containers
Leftovers need to go somewhere, and I don't enjoy using aluminium foil or plastic wrap all the time. A couple of good air tight containers should be in every home.
Pizza Peel
Sometimes called a paddle or shovel, a pizza peel is a vital tool for those who make pizza regularly.
Wooden Rolling Pin
Many people prefer hand stretching, however every cook really should have a good wooden roller nearby too.

Avocado
Avocado, also known as alligator pears or Butter fruit, were first domesticated by Mesoamerican tribes more than 5,000 years ago. They are native to the Western Hemisphere and are widely grown in warm climates.
Avocados are an excellent source of monounsaturated fat and vitamin E, and are a good source of folate. Avocado also supplies more soluble fibre than other fruit on the market.
Pizza Trivia
Here are some interesting facts about pizza.
Hawaiian pizza isn't from Hawaii
A retired cook, Sam Panopoulos, added pineapple to a pizza and served the iconic pizza variation at the Satellite Restaurant in Ontario, Canada.
Ah, a museum
There is a Pizza museum in Philadelphia called Pizza Brain. It contains one of the world's largest collections of pizza themed memorabilia. Oh and you can buy and eat pizza there too.
Daily diet
In 2014, a gentleman from Maryland, Dan Janssen, gained a minor level of fame for having eaten pizza at least once every day for 25 years.

Vegetarian Pizzas
Keen on seeing more than Avocado pizza? We have plenty of other Vegetarian pizza recipes to look at, as well. Enjoy!

Pizza making FAQ
Want to know how to make delicious pizza at home? Here are some FAQ and their answers to the most common pizza making questions.
How long should I leave stretched out dough out before making pizza?
As short a time as possible. The longer you leave it, the more chance that your dough will stick to whatever surface it is on, will become moist and soggy or will start drying out. It's best to roll out a ball of dough just prior to adding the pizza sauce and toppings.
How long to preheat pizza stone?
Ideally, you should poreheat your oven for at least 30 minutes prior to putting the pizza in.
How do I make pizza in a cast iron skillet?
It is easy to make pizza in a cast iron skillet! Just preheat your cast iron skillet or pan, carefully lay your stretched-out pizza dough inside, add your pizza toppings and cheese, return the pan to the oven, and bake away. If you find it sticks, try adding more flour or oil underneath the base when placing it in the skillet.
Have you made Avocado Pizza?
How did you like Avocado Pizza ? Let us know! Tag us on our Pinterest, Facebook or Twitter and let us know what you thought of it! I'd love to know.
Featured image: Source