Avocado Shrimp
First created in South Korea, this Avocado Shrimp pizza is a yummy seafood pizza you'll want to try.
Made with care, this type of pizza boasts a rich taste, coupled with an extraordinary smell to delight you.
Make time to choose excellent toppings and pair these with a fantastic crust for you to enjoy a delicious homemade pizza meal.
In the mood for a Seafood pizza using a Tomato sauce? Scroll down to be hungry!
Pizza is such a fun dish to make at home! One reason is that it's a great way to get creative in the kitchen and experiment with different flavors and toppings. You can choose your favorite crust recipe, homemade or store-bought, and create your own unique pizza, whether it's a classic Margherita or an unconventional one like a pizza with figs, prosciutto, and gorgonzola. Another reason is that it's a great activity to do with friends and family. Making pizza at home can be a fun bonding experience, whether you're hosting a pizza party or just a casual night in. Plus, everyone can have their own personal pizza with their favorite toppings.
Also, making pizza at home is a more cost-effective and healthier way to enjoy this delicious dish. You can control the quality of the ingredients you use and know exactly what you're eating.
Finally, it's a great way to showcase your cooking skills and impress your guests and loved ones. Pizza from home made dough and homemade sauce, can be a great way to show off your culinary talents. All in all, making pizza at home is a fun, creative, and delicious way to enjoy this beloved dish.
Pizza in South Korea
Pizza isn't regularly consumed in South Korea, compared to many other local dishes. Most South Korean meals are based on rice, Meat, seafood and vegetables. The very tasty Kimchi is served with just about every meal.
Take a look at some of the other pizzas from South Korea here.
Avocado Shrimp Pizza at a glance

| | |
| --- | --- |
| Origin | South Korea |
| Type | Seafood |
| Sauce | Tomato Sauce |
Avocado Shrimp Pizza Recipe
Below we've put together a recipe for you to make your own homemade Avocado Shrimp Pizza from either a wood oven or your typical kitchen oven.
Preparation time

| | |
| --- | --- |
| Dough | 2 hours |
| Assembly | 10 minutes |
| Baking | 12-20 minutes |
Avocado Shrimp Pizza Ingredients
Buy enough pizza toppings for the amount of pizzas you plan to make. The pizza sauce and dough ingredients below are designed for 3-4 pizzas, so add more or less, if required.

Simple Pizza dough
1 cup (250 ml) luke-warm water
2 2/3 cups (400 grams) pizza flour
2 tsps (7 g sachet) dried yeast
3 tbsps (1/4 cup) virgin olive oil
Two tsps salt
Avocado Shrimp Pizza Toppings
Toppings used in this pizza recipe, are;

Simple Tomato Pizza Sauce
1 can (15oz/420g) tomatoes, whole or crushed
1 can (6oz/170g) tomato paste
2 large garlic cloves
1/4 a small onion
1 tbsp dried Italian herbs
1 tsp salt
Want to try a different sauce? See our article on the different types of pizza sauces.
TIP
You can click on any of the tags at the bottom of this page, to find other pizzas besides Avocado Shrimp Pizza, that use that topping.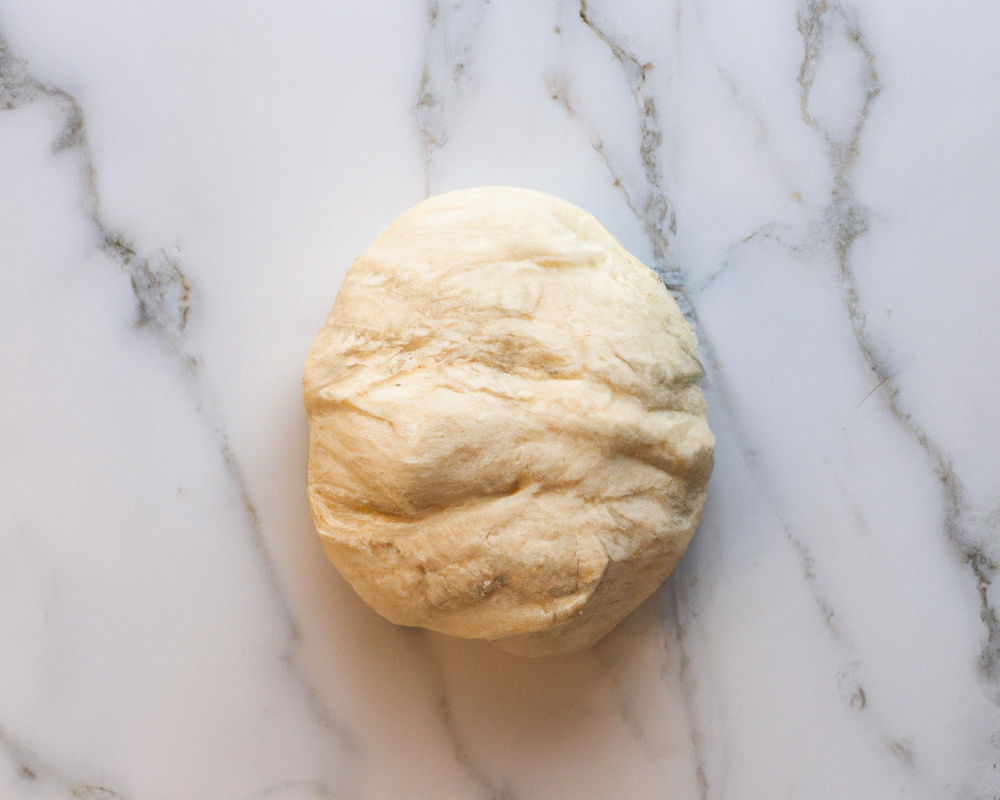 Pizza Dough Method
You can purchase a premade pizza base at your local shop or make your own dough following the simple steps below.
Whisk the lukewarm water and yeast in a plastic or glass jug. Let the mixture stand for approx. five minutes.
Add the salt and flour in a large bowl. Create a hollow centre in the flour. Slowly pour the liquid yeast mixture and oil.
Using your hands or a mixer, mix the dough until smooth. Pour dough on a lightly floured work surface and then knead by hand for five minutes.
Place dough into lightly oiled bowl and cover with plastic wrap. Sit in a warm place for roughly 30 minutes to an hour, to rise until it doubles in size.
Fold the dough out onto a lightly floured surface. Knead gently by hand for around five minutes or until smooth.
Divide the dough roughly into equal amounts. Roll out pizza bases for the desired size.
Spread some flour on kitchen bench before rolling, in order to prevent sticking.
TIP: We have other dough recipes if you would like to try your hand at sourdough, poolish or more.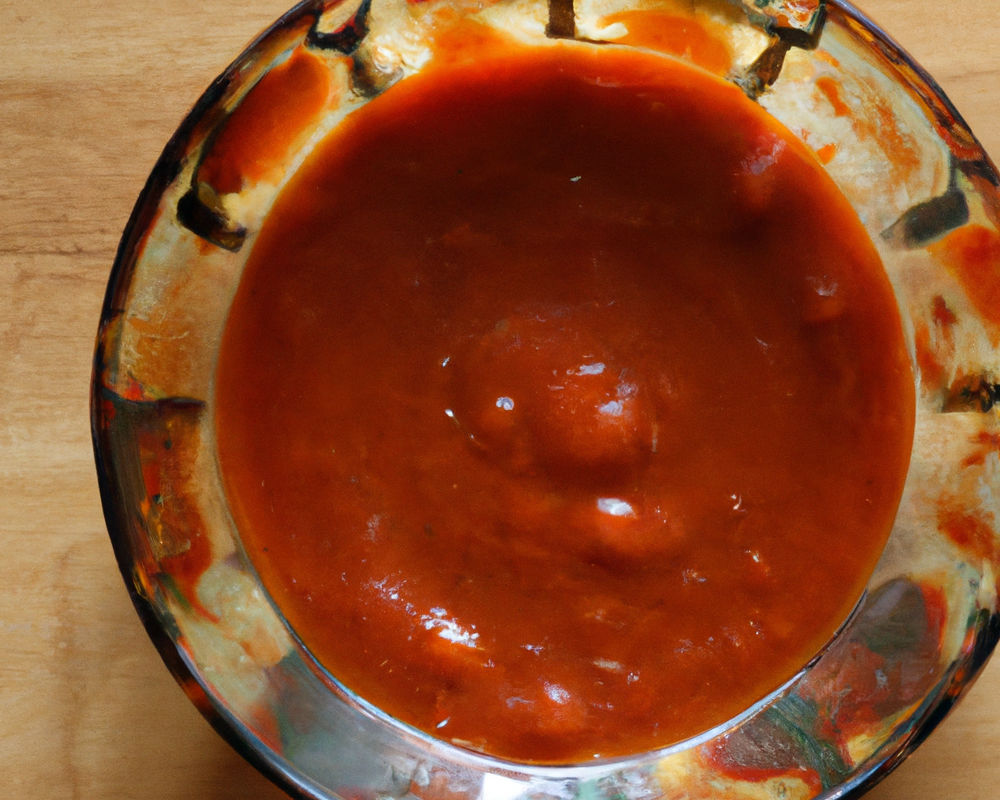 Tomato Pizza Sauce Method
It takes around five minutes to make this tasty pizza sauce following the simple steps below, or you can purchase a bottle of pizza sauce at your local shop.
Add ingredients in a large bowl, and stir or blend well.
Ensure all ingredients are mixed together well.
Keep mixture sitting for five minutes.
Your sauce is now ready. Enjoy!
Keep sauce in fridge or freeze for future use.
Try using a pesto sauce, or adding a little pesto to your sauce for a new flavour.

Preparing Avocado Shrimp Pizza
Switch oven on to at least 450 degrees and preheat for at least 30 minutes.
Stretch out dough into a circle, on a floured surface.
If you are using a pizza steel or stone, make sure it is preheating in oven.
Now it's time to add the sauce. This recipe calls for Tomato Sauce. Spread the Tomato Sauce around the pizza base, leaving a gap at edges.
Add your ingredients in size, from the largest to smallest.
Cheese should be sprinkled on at the end.
Toppings for this pizza are;
This pizza is awesome as is, or you could pair it with another pizza as well?
Oven time
Put the Avocado Shrimp pizza on the middle shelf of the oven and set a timer for 10 minutes.
After approximately 10 minutes, open oven door and check on pizza.
The pizza should be done within roughly 15 minutes. Always cook to personal tastes.

About Shrimp
Shrimp are widespread and abundant. There are thousands of species adapted to a wide range of habitats. They can be found feeding near the seafloor on most coasts and estuaries, as well as in lakes and rivers.
Shrimp and prawn are two different types of seafood, belonging to different suborders of Decapoda, although they look quite similar.

Pizza Tools
When making Avocado Shrimp Pizza, we always recommend that you use whatever tools you are able to get your hands on. Our basic pizza tools are…
Pizza Cutters
The one pizza tool everyone should own. There are a few varieities to choose from, see how to cut pizza for more.
Pizza Stone
A pizza stone is a great way to up your pizza game at home. Read more about cooking with a Pizza Stone.
Food Containers
Leftovers need to go somewhere, and I hate using lots of plastic wrap or alfoil. I prefer good air tight clear containers for my fridge.

Avocado
Avocado, also known as alligator pears or Butter fruit, were first domesticated by Mesoamerican tribes more than 5,000 years ago. They are native to the Western Hemisphere and are widely grown in warm climates.
Avocados are an excellent source of monounsaturated fat and vitamin E, and are a good source of folate. Avocado also supplies more soluble fibre than other fruit on the market.
Pizza Facts
These facts will interest you.
Longest calzone
The longest calzone came in at a whopping length of 18.22 m (59 ft 9.5 in) in July 2019. It was achieved by The Vaughan Pizza Fest and Roberto Vergalito (both Canada) at Revel Park in Vaughan, Ontario, Canada.
Pizza as currency
The world's first pizza ATM went live in 2016, at Xavier University, Ohio. Customers can purchase a medium pizza using a touchscreen, which the machine then heats up and dispenses through a slot.
That's alot of pizza
There are over 61,000 pizzerias trading in the USA.

Pizza making FAQ
Want to make great pizza at home? Here are some expert answers to some of the most Frequently asked questions.
Who delivers pizza underwater?
Daniel Blezio is a certified scuba diver and instructor. His daily duties include bringing guests their belongings and he also delivers pizza to guests of the Jules Undersea Lodge, located 22 feet below sea level in a Florida Keys lagoon.
How to cut pizza without pizza cutter?
If you don't have a pizza cutter, you can use a large kitchen knife, or even scissors!
How long is frozen pizza good for?
It is typically recommended that you do not store frozen pizza for any longer than three months in the freezer.
Have you made Avocado Shrimp Pizza?
Avocado Shrimp Pizza , Share your experience with us! Tag us on our Pinterest, Facebook or Twitter and let us know what you thought of it! I'd love to know.
Featured image: Source