Baked Beans
Originating from UK, this Baked Beans pizza is a luscious vegetarian pizza you should try at home.
Made well, the below pizza has a luscious flavor, coupled with a pure scent to enjoy.
Ensure you choose high quality toppings and add them to a perfect base for you to take part in a nice pizza feast.
If you're in the mood for a Vegetarian pizza with Baked Beans with sauce then this is it.
Pizza is the perfect food for any group, whether it's large or small. For large groups, it's a great option because it's easy to order a variety of toppings to please everyone's taste and it's also easy to share. Plus, you can order multiple pies and have everyone pick their favorite slice.
For small groups, it's also a great option because it's easy to customize the toppings to fit everyone's preferences, and it's also easy to order just the right amount.
Additionally, pizza is a great conversation starter, it brings people together and creates a friendly atmosphere. No matter the size of the group, pizza is a great option that will please everyone. Plus, it's easy to order, easy to share and easy to customize, it's a win-win situation for all.
Pizza in UK
According to a study in 2021, the most popular family meals in homes throughout the UK are the traditional roast dinner, fish and chips, and you guessed it… pizza!
Take a look at some of the other pizzas from UK here.
Baked Beans Pizza at a glance

| | |
| --- | --- |
| Origin | UK |
| Type | Vegetarian |
| Sauce | Baked Beans with Sauce |
Baked Beans Pizza Recipe
Below we've created a recipe for you to make a delicious homemade Baked Beans Pizza from either a pizza oven or your typical kitchen oven.
Preparation time

| | |
| --- | --- |
| Dough | 2 hours |
| Assembly | 10 minutes |
| Baking | 12-20 minutes |
Baked Beans Pizza Ingredients
Choose enough pizza toppings for the amount of pizzas you will be creating. The dough and sauce are designed for 3-4 medium sized pizzas, so scale up or down, based on your requirements.

Simple Pizza dough
400 g (2 2/3 cups) plain flour, plus extra to dust
250 ml (1 cup) lukewarm water
7 grams (2 tsps) dried yeast
2 teaspoons table salt
1/4 cup (3 tbsp) extra virgin olive oil
Baked Beans Pizza Toppings
Toppings used in this pizza recipe, are;
Roast Potato
Baked Beans
Garlic
Rosemary

Simple Tomato Pizza Sauce
1 can (6oz/170g) tomato paste
1 can (15oz/420g) tomatoes, whole or crushed
2 large garlic cloves
1/4 a small onion
1 tbsp dried Italian herbs
1 tsp salt
Want to try a different sauce? See our article on the different types of pizza sauces.
TIP
You can click on any of the tags at the bottom of this page, to find other pizzas besides Baked Beans Pizza, that use that topping.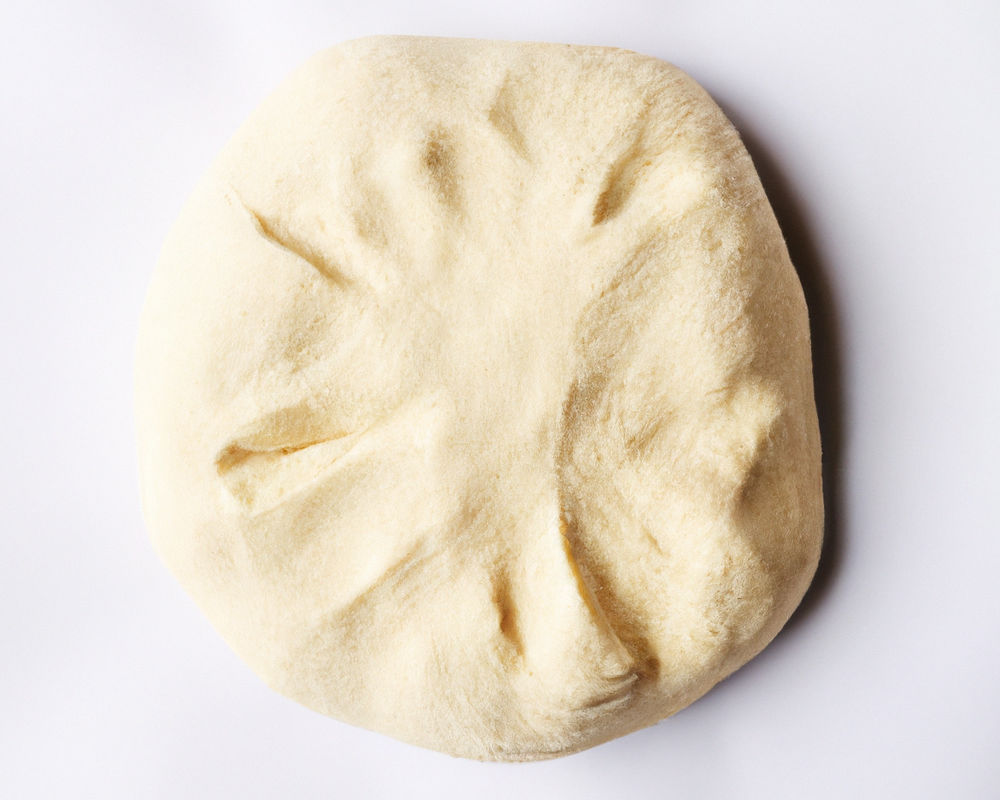 Pizza Dough Method
If you don't have much time, grab a premade pizza base at your local grocery store, or hand make your own pizza dough following the simple steps below.
Whisk yeast and lukewarm water in a jug. Stand for around five minutes.
Add the salt and flour in a large bowl. Create a hollow centre in the flour. Slowly pour the liquid yeast mixture and oil.
Using your hands or spatula, gently combine the flour mixture until smooth. Then turn out dough onto lightly floured surface and hand knead for roughly five minutes.
Place the dough mixture in to an oiled bowl, and cover with plastic wrap. Leave in a warm place until the dough has at least risen to double in size.
Turn dough out onto a lightly floured surface. Hand knead gently for five minutes until reasonably smooth.
Sprinkle some flour on work surface before rolling out dough to prevent any sticking.
Divide dough mix into equal amounts, now roll out the bases to the desired size.
TIP: We have other dough recipes if you would like to try your hand at sourdough, poolish or more.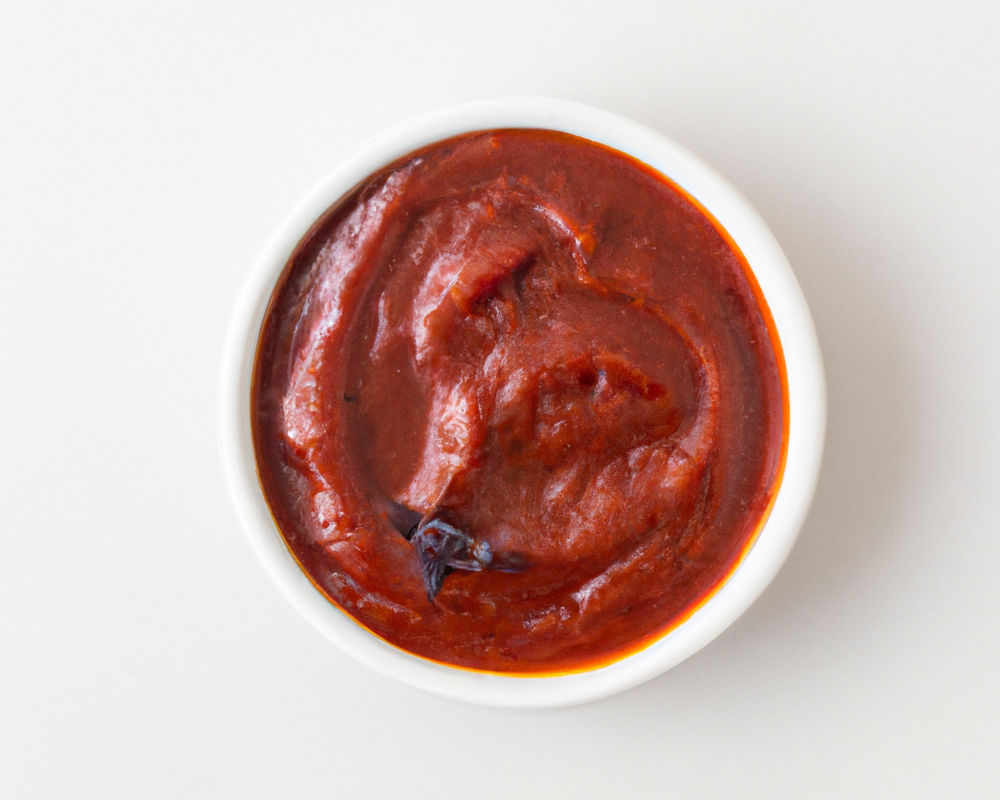 Tomato Pizza Sauce Method
Purchase a bottle of pizza sauce at your local supermarket, It takes around five minutes to make this yummy pizza sauce following the simple steps below.
Combine all ingredients in a large bowl.
Pizza sauce should be reasonably smooth.
Let sit in the bowl for 5 minutes.
Your pizza sauce is now ready to use.
You can keep in the fridge for up to 3 days.
You can add a splash of olive oil for a great taste.

Preparing Baked Beans Pizza
Turn your oven on to 450-500 degrees or more and preheat for at least 30 minutes.
Spread out the dough in a rough circle, on a floured board or surface.
If you are using a baking pan, then create the pizza in that.
Open the sauce container, and start to spread the Baked Beans with Sauce. Spread the Baked Beans with Sauce around the whole base, taking care to leave a gap at edges.
Add the ingredients in size order, from large to small.
Cheese gets added last.
The toppings to add to this pizza are;
Roast Potato
Baked Beans
Garlic
Rosemary
This pizza is very good as is, or you could try it with other pizza types?
Cooking
Put the Baked Beans pizza on the middle shelf in oven, and wait ten minutes.
After 10 minutes, open the door and check the pizza.
This pizza should take approximately 15 minutes, however allow it to cook to personal taste.

About Rosemary
Rosemary has been used for cooking since at least 500 BC, if not before. An ancient legend says that the Virgin Mary placed her blue cloak over a white flowered rosemary bush while she was resting, and the flowers turned blue. The shrub was then named the "Rose of Mary".
In Greek mythology, it is said that Rosemary was draped around the Greek goddess Aphrodite when she rose out of the sea. As a medicinal herb, it has long been suggested that it helps strengthen your memory and the brain overall.

Pizza Tools
When making Baked Beans Pizza, I always recommend that you use what you have already, and avoid spending a ton of money. My recommended basic pizza tool list is…
Pizza Cutter
The one kitchen tool every adult should have in their drawer. See our article on how to cut pizza for the various cutting tools.
Rolling Pin
Yes, I know, many people swear by hand stretching, however there's times in all our lives where we need a good wooden roller.
Pizza Stone
A pizza stone really helps create a fantastic tasting pizza at home. Learn how to clean and care for your Pizza Stone.

Baked Beans
Baked beans are a type of bean that is cooked in a sauce made from tomatoes, sugar, and spices. They are a popular dish in many different cuisines, and are often served as a side dish or as a topping for toast or other dishes.
Baked beans are a delicious and satisfying food, and are a great source of protein and fiber. They are also a convenient and easy-to-prepare meal, and are a popular choice for people who want a quick and tasty meal.
Strange Pizza Facts
Here are some facts about pizza.
Most pizzas made in 12 hours (team)
The Asociación Propietarios de Pizzerías y Casas de Empanadas de la Argentina (Argentina) in Buenos Aires, Argentina used five ovens to make 11,089 pizzas between 8.00am and 8.00pm on 11 November 2018.
The most popular pizza cheese
You guessed it! Mozzarella is one of the most popular pizza toppings around the world, no matter what country you are in.
We love maths
There is a mathematical theorem named after pizza cutting. The pizza theorem is so called because it mimics a traditional pizza slicing technique. It states that the equality of two areas that arise when one partitions a disk in a certain way.

Pizza making FAQ
Want to know how to make fantastic pizza at home? Here are some FAQ and their answers to the most common pizza making questions.
Why is my dough not stretching?
Pizza dough won't stretch much until it has rested long enough to use. If your dough is resisting your stretching attempts, you need to let your dough rest at room temperature for at least another half hour or so.
How come some pizza dough recipes include sugar and others do not?
Some people use sugar to give the yeast a helping hand growing at the start. A dough made without added sugar and risen slowly will often produce a beautiful brown crust. However, many people want pizza dough to be ready faster, then they suggest added sugar, which helps the yeast to grow and gives some browning to the crust.
How long do I bake my pizza?
The pizza baking times depend on the oven you are using. An average kitchen oven set to 500F should cook a pizza well in 12 to 15 minutes. A wood-fired oven hotter than 750F will cook a pizza in 2-3 minutes.
Have you made Baked Beans Pizza?
Baked Beans Pizza matters to us, let us know! Tag us on our Pinterest, Facebook or Twitter and let us know what you thought of it! I'd love to know.
Featured image: Source