Banana Com Canela
Banana Com Canela is directly translated as Banana with Cinnamon.
Unlike other savory pizza, this pizza makes a great dessert and is usually topped with Ricotta Cheese, banana Slices and cinnamon.
This pizza is one of the best-selling pizzas in Brazil.
If you crave Dessert pizza with Condensed Milk pizza sauce you will absolutely enjoy this one.
Experimenting with pizza toppings is a great idea for a few reasons! First, it allows you to try new flavors and combinations that you may not have considered before. You might be surprised at how well certain toppings work together. Second, it can make your pizza-eating experience more exciting and fun. Instead of always ordering the same thing, you can switch it up and try something new.
Third, it can also be a great way to use up leftovers or ingredients you have on hand. You can add those veggies or meats that are sitting in the fridge to your pizza. Lastly, experimenting with pizza toppings can also be a great way to incorporate more nutritious ingredients into your diet, like adding some spinach or mushrooms to your pizza, it will not only make it more delicious but also healthy.
So, in short, experimenting with pizza toppings can be a great way to discover new flavors, have fun and make the most of ingredients you already have on hand.
Pizza in Brazil
In Brazil, they love their fresh fruits and vegetables such as okra, corn, Beans, coconuts, rice or manioc flour. The most favourite dish in Brazil is the feijoada, a bean stew made with pork and rice.
Take a look at some of the other pizzas from Brazil here.
Banana Com Canela Pizza at a glance

| | |
| --- | --- |
| Origin | Brazil |
| Type | Dessert |
| Sauce | Condensed Milk |
Banana Com Canela Pizza Recipe
There is a recipe below for you to make a Banana Com Canela Pizza from either a pizza oven or your typical kitchen oven.
Preparation time

| | |
| --- | --- |
| Dough | 2 hours |
| Assembly | 10 minutes |
| Baking | 12-20 minutes |
Banana Com Canela Pizza Ingredients
Choose enough of the toppings that you will need for the amount of pizzas you plan to make. The dough and sauce amounts below are for 3-4 medium sized pizzas, so scale up or down, based on your requirements.

Simple Pizza dough
400 g (2 2/3 cups) 00 or pizza flour
1 cup (250 ml) luke-warm water
2 tsps (7 g sachet) dried yeast
2 tsps salt
3 tbsps (1/4 cup) olive oil
Banana Com Canela Pizza Toppings
Toppings used in this pizza recipe, are;
Sweet Banana Slices
Cinnamon

Tomato Pizza Sauce
1 can (15oz/420g) diced or crushed tomatoes
1 (6oz/170g) can of tomato paste
2 cloves of garlic
1 tsp salt
1/4 small onion
1 tbsp dried Italian herbs
Want to try a different sauce? See our article on the different types of pizza sauces.
TIP
You can click on any of the tags at the bottom of this page, to find other pizzas besides Banana Com Canela Pizza, that use that topping.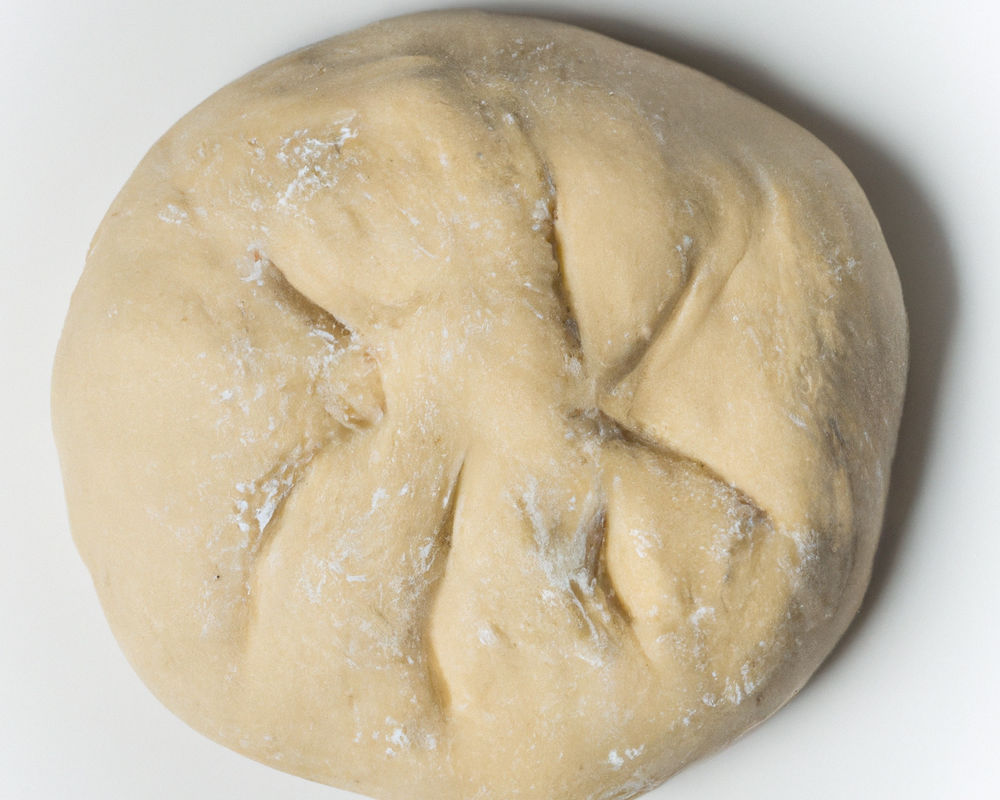 Pizza Dough Method
Purchase a premade pizza base at your local store, or if you have time, make your own homemade dough following the simple steps below. Some shops even carry pizza dough balls.
Whisk yeast and lukewarm water in a jug. Stand for around five minutes.
Add flour and salt in a large bowl. Create a well in the centre of the flour. Pour in the liquid yeast mixture and the oil.
Using a spatula, or your hands, mix the dough really well until smooth. Turn out dough onto a lightly floured work surface and knead for five minutes.
Lightly oil a bowl, and place dough in it and cover with plastic wrap. Leave in a warm place to rise for 30 minutes to an hour, or until it doubles in size.
Turn dough out onto a lightly floured surface and knead gently for another 5 minutes or until smooth.
Divide the dough into balls, and roll out bases to desired size.
Sprinkle a little flour on the bench before rolling to prevent dough from sticking.
TIP: We have other dough recipes if you would like to try your hand at sourdough, poolish or more.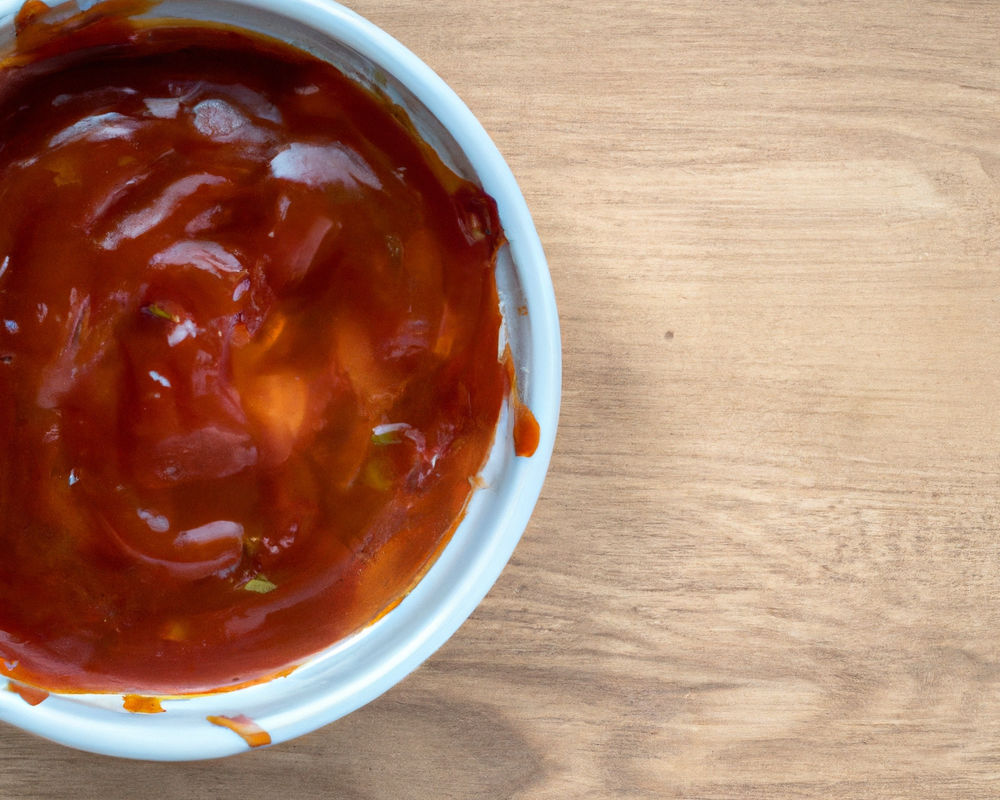 Tomato Pizza Sauce Method
It takes around five minutes to make this tasty pizza sauce following the simple steps below, or you can purchase a bottle of pizza sauce at your local supermarket.
Mix ingredients in a large bowl.
Mix well using a whisk, or blender.
Leave sitting for five minutes.
Your sauce is now ready. Enjoy!
Keep sauce in fridge or freeze for future use.
If your sauce seems to runny, add some more tomato paste.

Preparing Banana Com Canela Pizza
Preheat your oven to roughly 500 degrees.
Roll out the dough to either slightly smaller than your pizza stone or tray.
Alternatively, if you have a pizza peel, roll out to be smaller than that.
You start by spreading the sauce around. This pizza calls for Condensed Milk. Spread the Condensed Milk evenly using the back of a large spoon or ladle.
Then start adding the largest ingredients, then work your way down. The last is any cheese topping, such as Mozzarella, which you should evenly cover the other toppings with, and then finally any herbs.
Toppings to put on this pizza are;
Sweet Banana Slices
Cinnamon
This pizza is very nice by itself, yet why not enjoy it with a simple side dish?
Cooking time
Put the Banana Com Canela pizza in oven, and set alarm for ten minutes.
After 10 minutes, open oven and look at pizza.
The pizza should be done within roughly 15 minutes. Always cook to personal tastes.

About Cinnamon
Cinnamon is farmed from the inner bark of a small everGreen tree, where the bark is peeled and laid in the sun to dry, where it curls into rolls known as cinnamon sticks.
Cinnamon is thought to have many medicinal and soothing properties, and is used frequently in Chinese herbal medicine. Also available in powdered form, this favourite household spice has a pleasant aroma and soothing flavour, making it popular in cooking.

Pizza Tools
When making Banana Com Canela Pizza, it's always handy to have the right pizza making tools. Here's the basic pizza tools that I always suggest…
Dough Containers
Dough storage containers must be of high quality and airtight.
Quality Food Containers
Leftovers need to go somewhere, and I don't enjoy using aluminium foil or plastic wrap all the time. A couple of good air tight containers should be in every home.
Pizza Peel
Sometimes called a paddle or shovel, a pizza peel is a vital tool for those who make pizza regularly.

Banana
Bananas are actually a berry, not a fruit. They contain seeds inside the flesh, not on the outside. Even more strange, they don't grow on trees, but rather on a herb. This is because a typical tree has a wood stem, unlike a banana plant, which is made of fibres.
Bananas are a fantastic source of potassium, many minerals and vitamins, and are often referred to as a superfood. Bananas are the the fourth most-valuable food crop in the world. Unsurprisingly, Americans eat 3 million tons of bananas each year.
Pizza Facts
Here are a few interesting pizza facts…
I spy with my little eye
Back in the 1960's, Pizza was used in spying techniques, by the 113th Military Intelligence Unit. The US Army aimed to spy on politicians and reporters and politicians by using fake pizza deliveries.
Sweet dreams!
In 2016, UK Pizzeria, Crazy Pedro's, launched a Cadbury Creme Egg Pizza. As well as the creme eggs, the pizza is also topped with marshmallows, brownies and chocolate sauce.
Pizza in latin
The first recorded use of the word 'pizza' has been found in a 997 AD Latin text from Gaeta, Italy.

Pizza making FAQ
Want to know how to make fantastic pizza at home? Here are some helpful answers to the most frequently asked questions.
What kind of yeast for pizza dough?
For pizza, you can use either dry Yeast or fresh yeast. The importance thing here is that the yeast is still active, and not too old.
How to clean a pizza stone burnt?
If your pizza stone has burnt cheese or toppings on it, use a firm brush and hot water, to scrub it off. Avoid using chemicals or soaps, which will soak into the stone and make future pizzas taste like soap.
Who invented pizza rolls?
Jeno Paulucci created Pizza Rolls in the mid to late 1960's, after being inspired to replace the traditional filling used in a Chinese egg roll with pizza toppings.
Have you made Banana Com Canela Pizza?
Banana Com Canela Pizza ! Tag us on our Pinterest, Facebook or Twitter and let us know what you thought of it! I'd love to know.
Featured image: Source