Banana
First made in Iceland, this Banana pizza is a scrummy Dessert pizza you should taste.
Made as shown, the following pizza gives a luscious taste paired with a supreme smell.
Always make time to choose the best ingredients and pair these with the perfect crust for you and family to savor a scrumptious homemade pizza feast.
If you like Dessert pizza with a Tomato pizza sauce then you will enjoy this.
Pizza is one of the best foods out there, and there's no denying it. But, have you ever tried experimenting with different toppings? Trust me, trying new toppings can take your pizza experience to a whole new level. From classic pepperoni and mushroom to more adventurous options like goat cheese and figs, the possibilities are endless.
Not only will you get to try new and exciting flavors, but you'll also be able to discover new combinations that you never thought were possible. So, next time you order a pizza, don't be afraid to step out of your comfort zone and try something new.
You might just be surprised by how much you end up liking it.
Pizza in Iceland
Pizza is actually Iceland's most popular fast food and there are plenty of places throughout the country ready to offer you one. Flatbaka really is the official word for pizza in Icelandic.
Take a look at some of the other pizzas from Iceland here.
Banana Pizza at a glance

| | |
| --- | --- |
| Origin | Iceland |
| Type | Dessert |
| Sauce | Tomato Sauce |
Banana Pizza Recipe
There is a recipe below for you to make a Banana Pizza either in your wood oven or your usual oven.
Preparation time

| | |
| --- | --- |
| Dough | 2 hours |
| Assembly | 10 minutes |
| Baking | 12-20 minutes |
Banana Pizza Ingredients
Get enough of the toppings that you will need for the amount of pizzas you plan to make. The dough and sauce are designed for 3-4 medium sized pizzas, so scale up or down, based on your requirements.

Simple Pizza dough
250 ml (1 cup) lukewarm water
2 2/3 cups (400 grams) 00 fine flour
7 grams (2 tsps) dried yeast
1/4 cup (3 tbsp) olive oil
2 tsps salt
Banana Pizza Toppings
Toppings used in this pizza recipe, are;

Easy Tomato Pizza Sauce
1 can (15oz/420g) crushed or diced tomatoes
1 small can (6oz/170g) tomato paste
Two garlic cloves
1 tbsp dried Italian herbs
1 tsp salt
1/4 small brown onion
Want to try a different sauce? See our article on the different types of pizza sauces.
TIP
You can click on any of the tags at the bottom of this page, to find other pizzas besides Banana Pizza, that use that topping.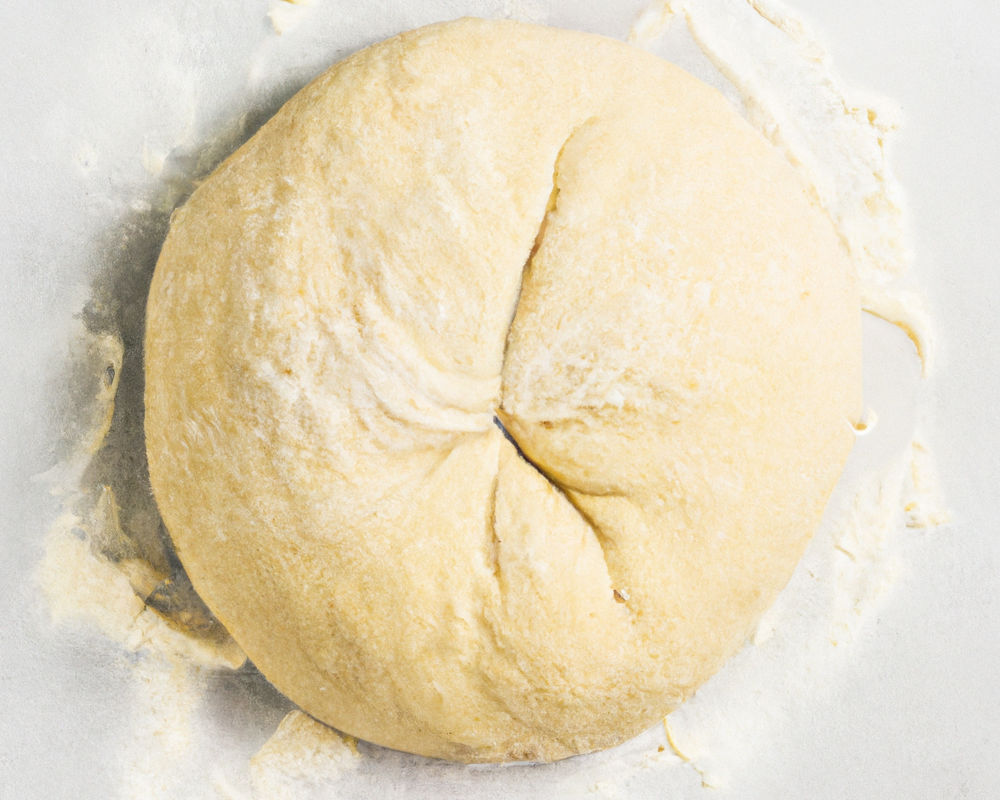 Pizza Dough Method
You can either make your own dough following the simple steps below, or you can purchase a premade pizza base at your local store.
Whisk yeast and lukewarm water in a jug. Leave sitting for roughly five minutes.
Add flour and salt in a large bowl. Create a well in the centre of the flour. Pour in the liquid yeast mixture and the oil.
Using dough mixer or hands, gently mix dough until smooth. Place pizza dough on a lightly floured work surface and then knead by hand for five minutes.
Lightly oil a bowl, and place mixture in and cover with plastic wrap. Leave in a warm place to rise until the dough doubles in size.
Pour dough mix out onto a clean, floured surface. Now hand knead gently for another five minutes.
Divide dough mixture into equal sized balls. Hand stretch or roll out the bases to the expected size.
Spread some flour on kitchen bench before rolling, in order to prevent sticking.
TIP: We have other dough recipes if you would like to try your hand at sourdough, poolish or more.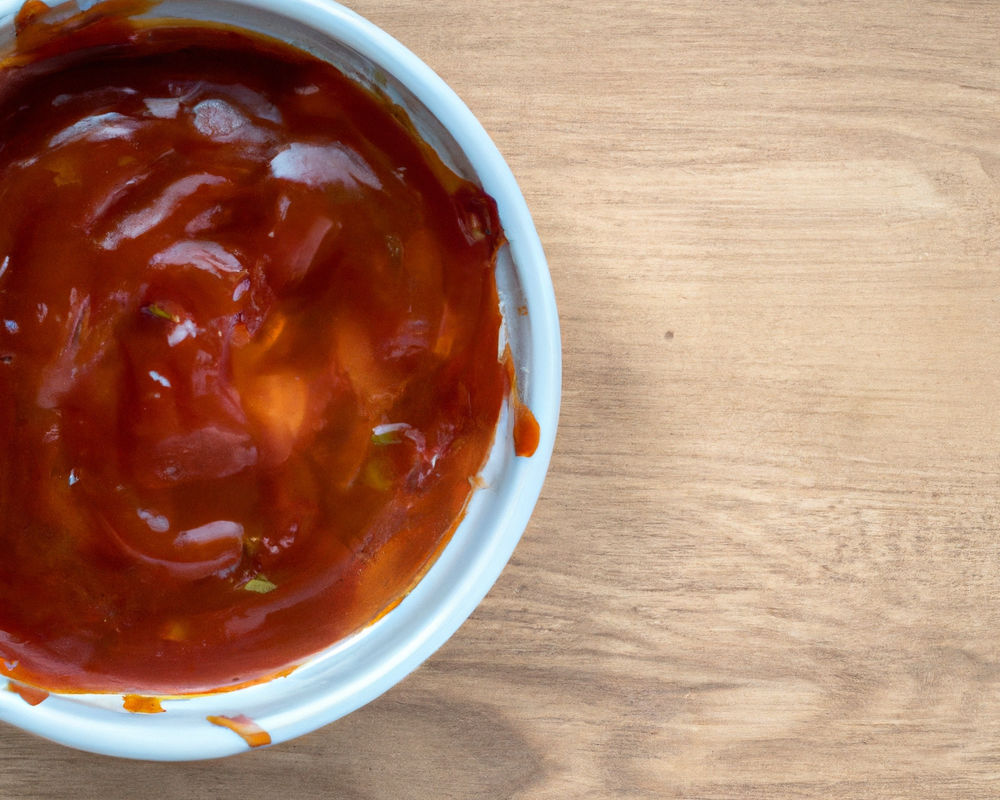 Tomato Pizza Sauce Method
You can make this tasty pizza sauce following the simple steps below, or you can purchase a pizza sauce at your local supermarket.
Stir in all ingredients in a large bowl.
Using either a whisk, or blender, mix well.
Let sit for five minutes.
The pizza sauce is ready to use immediately or chill in fridge for 2-3 days.
You can also freeze any leftover sauce for up to 3 months.
You can swap tomato for BBQ sauce and more. There's plenty of options.

Preparing Banana Pizza
Preheat your oven to roughly 500 degrees.
Roll out the dough to either slightly smaller than your pizza stone or tray.
Alternatively, if you have a pizza peel, roll out to be smaller than that.
You start by spreading the sauce around. This pizza calls for Tomato Sauce. Spread the Tomato Sauce evenly using the back of a large spoon or ladle.
Then start adding the largest ingredients, then work your way down. The last is any cheese topping, such as Mozzarella, which you should evenly cover the other toppings with, and then finally any herbs.
Toppings to put on this pizza are;
I find this pizza flavorsome by itself, yet why not with another style of pizza?
Baking time
Put the Banana pizza in the middle of your oven (on a stone if you have one) and set timer for 10 minutes.
After roughly 10 minutes, check on the pizza.
Pizza should be ready within 15 minutes. However, allow it to cook to personal taste.

About Mozzarella
Fresh Mozzarella is typically white, however when seasoned it can change to light yellow, depending on the animal's diet. Due to its high moisture content, it is traditionally served the day after it is made, however it can be kept in brine for a week, or even longer if packaged well.
Mozzarella was first cited in an Italian cookbook in 1570. Nowadays, Mozzarella can be twisted to form a plait, and called Treccia. You can also buy it as a smoked cheese, called Affumicata.

Pizza Tools
When making Banana Pizza, I suggest you just use what you have available, without spending any money. My recommended basic pizza tool list is…
Pizza Stone
A pizza stone is a great way to up your pizza game at home. Read more about cooking with a Pizza Stone.
Food Containers
Leftovers need to go somewhere, and I hate using lots of plastic wrap or alfoil. I prefer good air tight clear containers for my fridge.
Dough Containers
Dough storage containers must be of high quality and airtight.

Banana
Bananas are actually a berry, not a fruit. They contain seeds inside the flesh, not on the outside. Even more strange, they don't grow on trees, but rather on a herb. This is because a typical tree has a wood stem, unlike a banana plant, which is made of fibres.
Bananas are a fantastic source of potassium, many minerals and vitamins, and are often referred to as a superfood. Bananas are the the fourth most-valuable food crop in the world. Unsurprisingly, Americans eat 3 million tons of bananas each year.
Pizza Facts
Here are a few interesting pizza facts…
I spy with my little eye
Back in the 1960's, Pizza was used in spying techniques, by the 113th Military Intelligence Unit. The US Army aimed to spy on politicians and reporters and politicians by using fake pizza deliveries.
Sweet dreams!
In 2016, UK Pizzeria, Crazy Pedro's, launched a Cadbury Creme Egg Pizza. As well as the creme eggs, the pizza is also topped with marshmallows, brownies and chocolate sauce.
Pizza in latin
The first recorded use of the word 'pizza' has been found in a 997 AD Latin text from Gaeta, Italy.

Pizza making FAQ
Below we've compiled the most common pizza making questions and provided expert answers. Are you looking for how to make delicious pizza at home? Please read on!
How many carbs in pizza sauce?
For every 100 grams of pizza sauce, there are roughly 9 grams of carbohydrates.
Why didn't my pizza dough rise?
If your pizza dough hasn't risen, it's because there was little or no fermentation. A few reasons could be (a) the yeast was dead. Try using fresh yeast again and see. (b) there wasn't enough yeast – normally you need 1% to 5% of your flour weight. Try increasing the yeast percentage. (c) The conditions are too cold. You will find that it may take longer, depending how cold your kitchen is. Try placing the bowl near a sunny window perhaps?
How do italians eat pizza?
Italians just about always eat pizza with a knife and fork. Pizza is to be enjoyed very hot, straight from the oven. If you try holding a slice, it will burn your hands, and waiting for pizza to cool down is just not an acceptable solution.
Have you made Banana Pizza?
Banana Pizza ! Tag us on our Pinterest, Facebook or Twitter and let us know what you thought of it! I'd love to know.
Featured image: Source