BBQ Beef
First created in Australia, this BBQ Beef pizza is a delectable meat pizza you will likely enjoy.
Made with love, this pizza gives a yummy flavor, matching the superb aroma to enjoy.
Make sure to get the the best toppings and add them to a fantastic crust for you to take part in a nice pizza feast.
If you're in the mood for a Meat pizza with BBQ sauce here is the sign you need to get one.
Pizza making is a fun activity that brings people together. Whether you're a group of friends, family or coworkers, it's an interactive and social activity that allows everyone to get creative with their toppings and make their own personalized pizza.
Plus, it's a great way to bond and spend time together while creating something tasty. You can make the dough from scratch or use pre-made dough, and have a mini pizza making party. It's a great activity for kids and adults alike, everyone can get involved and have fun.
Making pizza together is a great way to break the ice and get to know each other if you are in a new group. Whether you are experienced or new to making pizza, it's a fun and tasty way to bring people together and make memories.
Pizza in Australia
Did you know? Pizza is Australia's favourite takeaway food by far. 34% of Australians say it's their preferred choice. The next most popular takeaway is Chinese at 15%.
Take a look at some of the other pizzas from Australia here.
BBQ Beef Pizza at a glance

| | |
| --- | --- |
| Origin | Australia |
| Type | Meat |
| Sauce | BBQ Sauce |
BBQ Beef Pizza Recipe
Below we've put together a recipe for you to make your own homemade BBQ Beef Pizza from either a wood pizza oven or your typical kitchen oven.
Preparation time

| | |
| --- | --- |
| Dough | 2 hours |
| Assembly | 10 minutes |
| Baking | 12-20 minutes |
BBQ Beef Pizza Ingredients
Choose enough pizza toppings for the amount of pizzas you will be creating. The dough and sauce amounts below are for 3-4 medium sized pizzas, so scale up or down, based on your requirements.

Simple Pizza dough
400 g (2 2/3 cups) 00 or pizza flour
1 cup (250 ml) luke-warm water
2 tsps (7 g sachet) dried yeast
2 tsps salt
3 tbsps (1/4 cup) olive oil
BBQ Beef Pizza Toppings
Toppings used in this pizza recipe, are;

BBQ Pizza Sauce
1 cup tomato paste
1/3 cup of brown sugar
3 tbsp apple cider vinegar
1 tsp worcestershire sauce
1/4 tsp mustard powder
1/4 tsp onion powder
1/4 tsp salt
Want to try a different sauce? See our article on the different types of pizza sauces.
TIP
You can click on any of the tags at the bottom of this page, to find other pizzas besides BBQ Beef Pizza, that use that topping.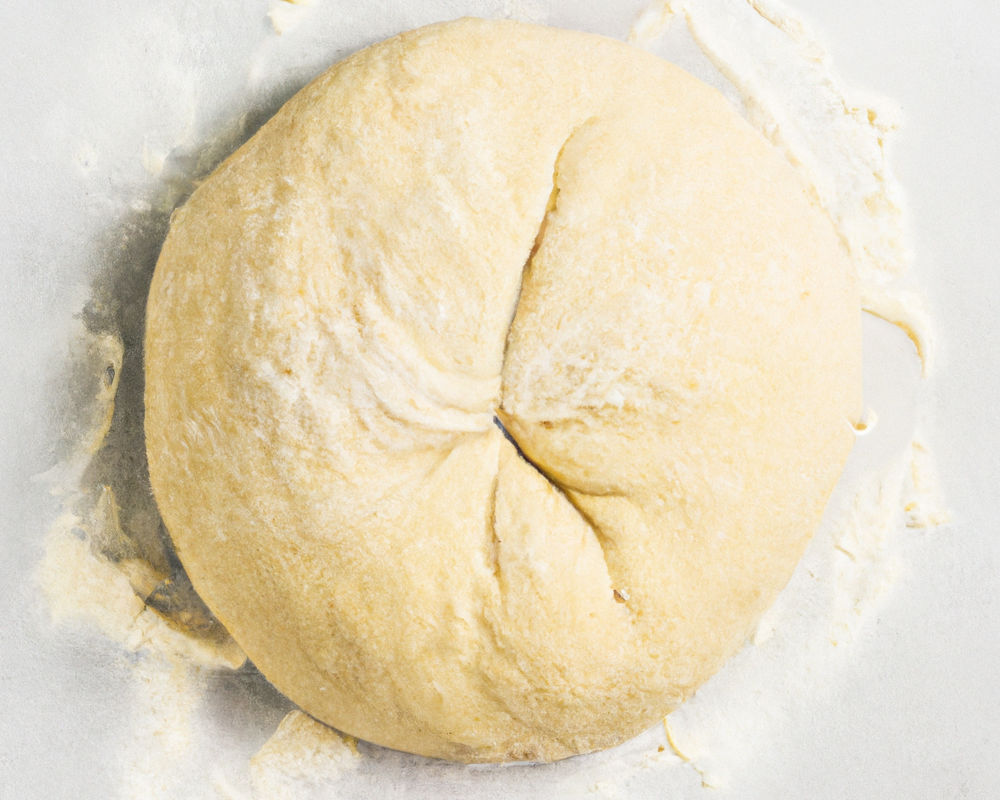 Pizza Dough Method
If you don't have much time, grab a premade pizza base at your local grocery store, or hand make your own pizza dough following the simple steps below. Some shops even carry premade pizza dough in balls.
Whisk the lukewarm water and yeast in a plastic or glass jug. Let mixture stand for five minutes.
Add salt and flour in a large bowl. Create a hollow well in the middle and gently pour the liquid yeast mixture and oil.
Using a spatula, or your hands, mix the dough really well until smooth. Turn out dough onto a lightly floured work surface and knead for five minutes.
Lightly oil a bowl, and place dough in it and cover with plastic wrap. Leave in a warm place to rise for 30 minutes to an hour, or until it doubles in size.
Turn dough out onto a lightly floured surface and knead gently for another 5 minutes or until smooth.
Sprinkle a little flour on the bench before rolling to prevent dough from sticking.
Divide the dough into balls, and roll out bases to desired size.
TIP: We have other dough recipes if you would like to try your hand at sourdough, poolish or more.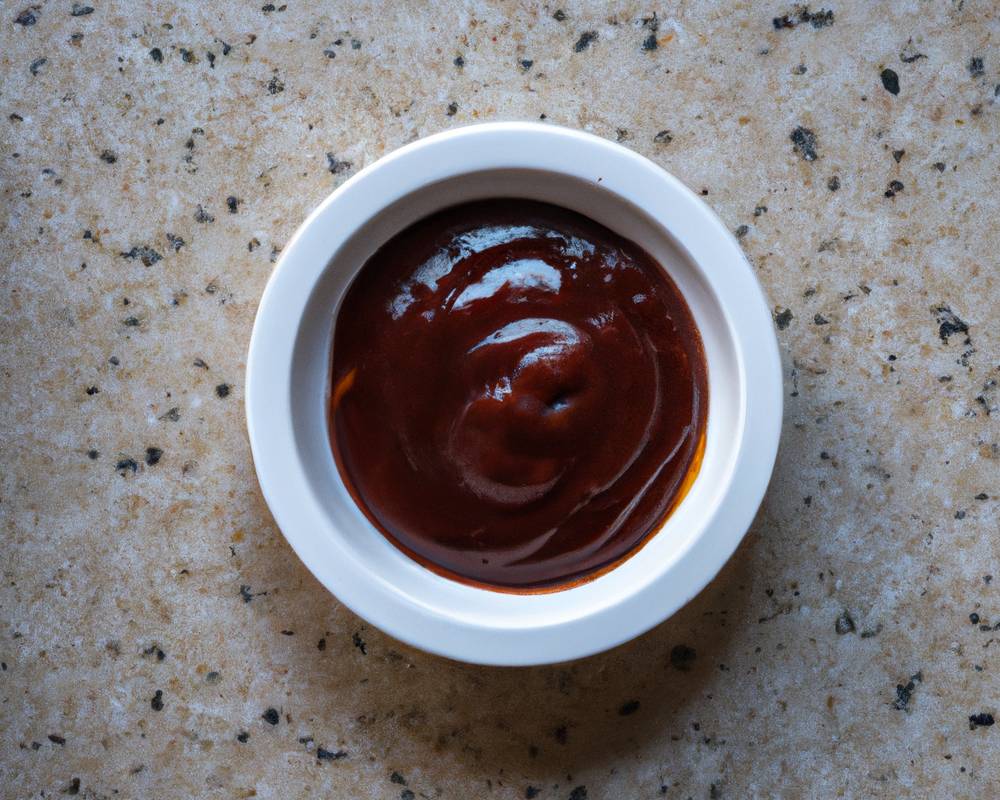 BBQ Pizza Sauce Method
You can make this delicious pizza sauce following the simple steps below, or you can purchase a pizza sauce at your local store.
Put all ingredients into small saucepan on low to medium heat.
Whisk everything together until well combined and bring to a simmer.
Partially cover saucepan, let sauce simmer away for around 10-15 minutes.
Stir sauce occasionally, until thickened.
Let the sauce cool to room temperature before placing in the fridge to cool completely.
You can make the sauce the day before and refrigerate to save time.

Preparing BBQ Beef Pizza
Switch oven on to at least 450 degrees and preheat for at least 30 minutes.
Stretch out dough into a circle, on a floured surface.
If you are using a pizza steel or stone, make sure it is preheating in oven.
Now it's time to add the sauce. This recipe calls for BBQ Sauce. Spread the BBQ Sauce around the pizza base, leaving a gap at edges.
Add your ingredients in size, from the largest to smallest.
Cheese should be sprinkled on at the end.
Toppings for this pizza are;
I find this pizza mouthwatering by itself, yet why not pair it with another pizza as well?
Cooking time
Put the BBQ Beef pizza in oven, and set alarm for ten minutes.
After 10 minutes, open oven and look at pizza.
The pizza should be done within roughly 15 minutes. Always cook to personal tastes.

About BBQ Sauce
Barbecue sauce is a sauce used as a topping, marinade, condiment or basting for Beef, Chicken and pork cooked on a barbecue, or in BBQ style cooking. Most BBQ sauces are vegan, and made with Vinegar, onion powder, Tomato Paste, liquid smoke, mustard and Black Pepper.
It is understood BBQ sauce was invented in the 17th century at a Dominican missionary where they used Pepper and lime Juice to flavor meat on the barbeque.

Pizza Tools
When making BBQ Beef Pizza, I always recommend that you use what you have available, without spending lots of money. My basic pizza tool list is…
Glass Measuring Jug
I hate taking chances with portions, so having a quality glass jug with clear to read measurements a vital kitchen tool for me.
Chef Apron
OK, not really pizza related, but a good chef apron makes me feel the part when I am making my pizzas. I'd probably wear a chef hat if I got one too!
Pastry Brush
A pastry brush is vital if you need to ever coat your dough in water, oil, eggs or more. They are cheap to have and very handy to use.

Lime Juice
Lime Juice is ideal for seafood, pizza, curries, marinating and drinks. It can be easily made at home, or purchased as a bottle.
Lime Juice is very similar to Lemon Juice, nutritionally, and they also share many of the same potential health benefits. Both Lime and Lemon Juices are acidic and sour, however lemons tend to be sweeter, while limes have a more bitter flavor.
Pizza Storage
What to do with leftovers?
Leftovers after the meal? Here are some tips.
There are many ways to reheat pizza. We cover seven of them in this article.
Can you freeze pizza?
You can freeze pizza for up to three months, however I'd suggest consuming it within the first few weeks, ideally.
Chill in the fridge
You can keep pizza in plastic wrap or a container for up to 3 days in the fridge.

Meat Pizzas
Keen on seeing more than BBQ Beef pizza? We have plenty of other Meat pizza recipes to look at, as well. Enjoy!

Pizza making FAQ
Want to know how to make fantastic pizza at home? Here are some FAQ and their answers to the most common pizza making questions.
How much sodium is in a slice of pizza?
Pizza has a significant amount of sodium. A typical slice of pizza can have anywhere from 600 to 1500 mg of sodium per slice. This makes it easy to hit the daily 2,300mg limit that they recommend.
Can I use a mixer to make the dough?
Sure thing! I regularly do. Always use a mixer with a dough hook attachment to make your pizza dough. First, add the dry ingredients and form a well to add the liquid, then always start on the lowest speed first, before increasing the speed and mixing for 5-6 minutes. If your mixer starts sounding like it's straining, turn it to a slower speed for a longer time.
Where was the world's most expensive pizza made?
The worlds most expensive pizza costs $12,000 and is made in Salerno, Italy.
Have you made BBQ Beef Pizza?
We're eager to hear your thoughts on BBQ Beef Pizza , did you love it or hate it? Tag us on our Pinterest, Facebook or Twitter and let us know what you thought of it! I'd love to know.
Featured image: Source