BBQ Chicken
Australians love a BBQ, because the weather is good much of the year round.
Chicken is a staple dish, so this Australian pizza combines two Australian loves in one.
Spend the energy to find the freshest ingredients and add them to a perfect base for you and friends to enjoy a enjoyable pizza meal together.
If you enjoy a tasty Chicken pizzas with a BBQ pizza sauce then you are in luck with this one.
Making pizza at home is a great idea for so many reasons! For one, it allows you to have complete control over the ingredients and toppings, so you can make sure you're using high-quality, fresh ingredients and also cater to any dietary restriction or preference you may have.
Another reason is that it's a fun and interactive experience for everyone. Whether you're cooking with friends and family, or making it with your kids, it's a great way to bond and have fun in the kitchen. Plus, it can also be more cost-effective than ordering out or going to a pizzeria. You can use whatever ingredients you have on hand and make pizza that can be as affordable as you want it to be.
Furthermore, making pizza at home is a great way to showcase your culinary skills and impress your guests. A homemade pizza, made with a homemade dough and sauce, can be a real crowd-pleaser and a sure way to make a memorable meal. So, next time you're craving pizza, why not give making it at home a try? You'll be amazed at how delicious and satisfying it can be!
Pizza in Australia
Did you know? Pizza is Australia's favourite takeaway food by far. 34% of Australians say it's their preferred choice. The next most popular takeaway is Chinese at 15%.
Take a look at some of the other pizzas from Australia here.
BBQ Chicken Pizza at a glance

| | |
| --- | --- |
| Origin | Australia |
| Type | Chicken |
| Sauce | BBQ Sauce |
BBQ Chicken Pizza Recipe
Below we've put together a recipe for you to make your own homemade BBQ Chicken Pizza either in your wood pizza oven or your kitchen oven.
Preparation time

| | |
| --- | --- |
| Dough | 2 hours |
| Assembly | 10 minutes |
| Baking | 12-20 minutes |
BBQ Chicken Pizza Ingredients
Choose enough pizza toppings for the amount of pizzas you will be creating. The pizza sauce and dough ingredients below are designed for 3-4 pizzas, so add more or less, if required.

Simple Pizza dough
2 tsps (7 g sachet) dried yeast
1 cup (250 ml) luke-warm water
2 2/3 cups (400 grams) pizza flour
Two tsps salt
3 tbsps (1/4 cup) virgin olive oil
BBQ Chicken Pizza Toppings
Toppings used in this pizza recipe, are;
Roast Chicken
Cheese
Garlic

Simple BBQ Pizza Sauce
1 cup tomato pizza sauce
1/3 cup brown sugar
3 tablespoon apple cider vinegar
1 teaspoon worcestershire sauce
1/4 tsp onion powder
1/4 tsp salt
1/4 tsp mustard powder
Want to try a different sauce? See our article on the different types of pizza sauces.
TIP
You can click on any of the tags at the bottom of this page, to find other pizzas besides BBQ Chicken Pizza, that use that topping.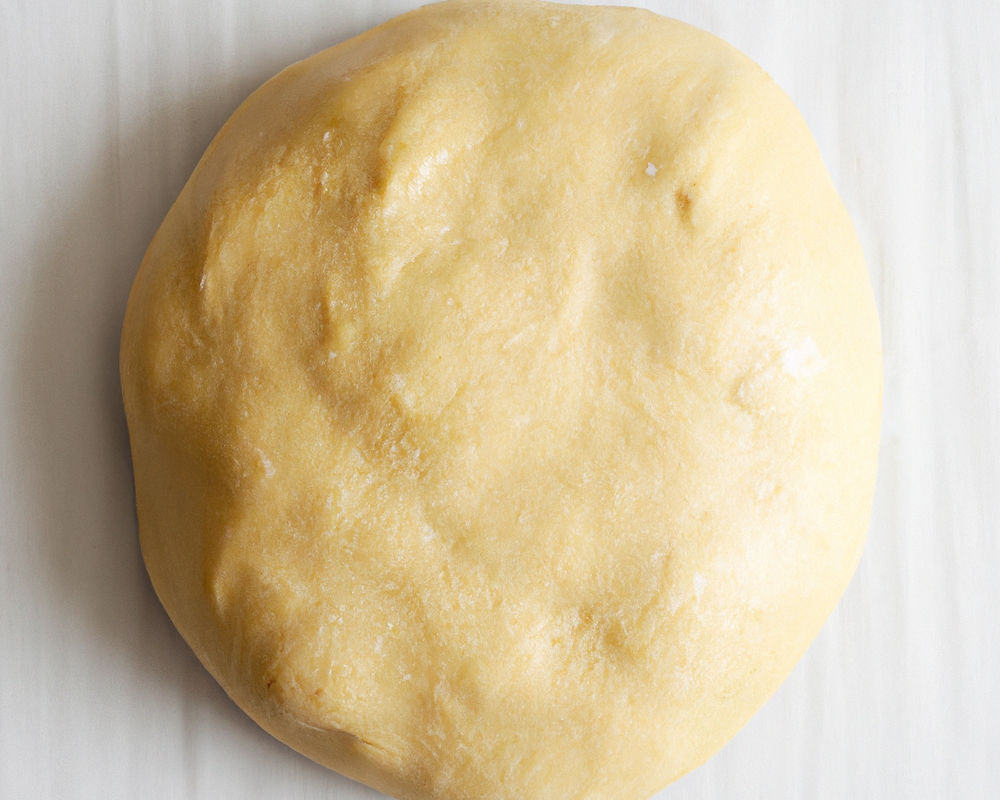 Pizza Dough Method
If you don't have much time, grab a premade pizza base at your local grocery store, or craft your own homemade pizza dough following the simple steps below.
Whisk the lukewarm water and yeast in a plastic or glass jug. Let the mixture stand for approx. five minutes.
Add the salt and flour in a large bowl. Create a hollow centre in the flour. Slowly pour the liquid yeast mixture and oil.
Using your hands or a mixer, mix the dough until smooth. Pour dough on a lightly floured work surface and then knead by hand for five minutes.
Place dough into lightly oiled bowl and cover with plastic wrap. Sit in a warm place for roughly 30 minutes to an hour, to rise until it doubles in size.
Fold the dough out onto a lightly floured surface. Knead gently by hand for around five minutes or until smooth.
Divide the dough roughly into equal amounts. Roll out pizza bases for the desired size.
Spread some flour on kitchen bench before rolling, in order to prevent sticking.
TIP: We have other dough recipes if you would like to try your hand at sourdough, poolish or more.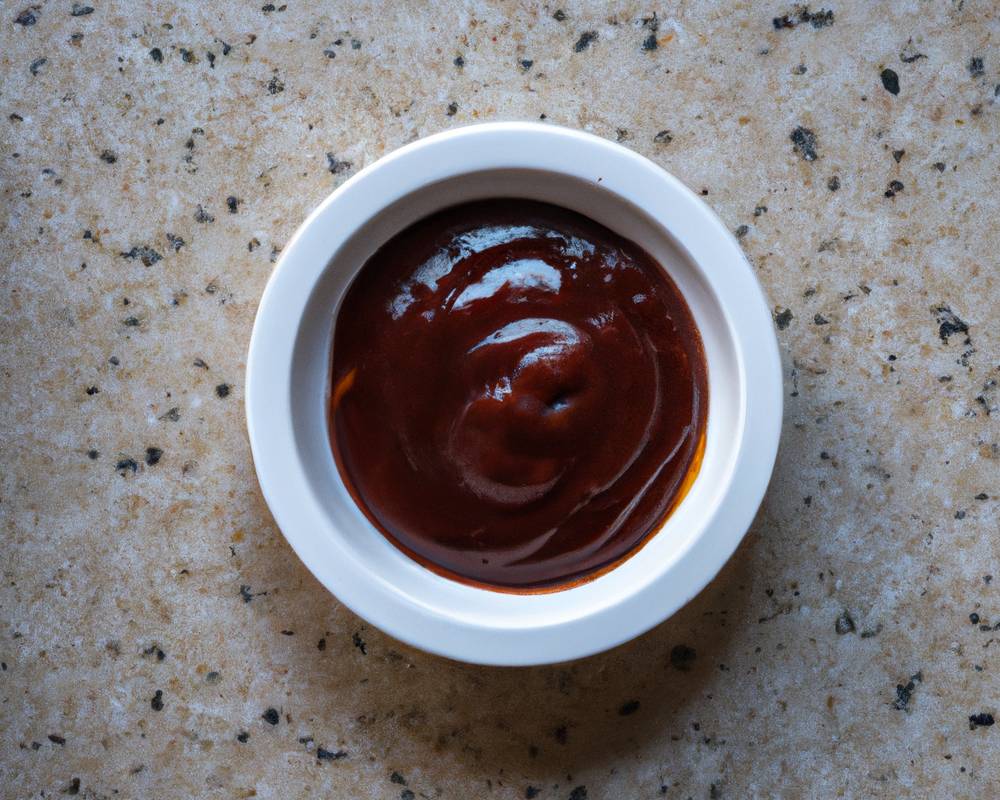 Barbecue Pizza Sauce Method
It takes around five minutes to make this tasty pizza sauce following the simple steps below, or you can purchase a bottle of pizza sauce at your local shop.
Add all ingredients together in small pan, on medium-low heat.
Mix together until well combined and bring the mixture to a simmer.
Cover saucepan partially, and let the sauce simmer for 10-15 minutes.
Stir sauce occasionally, until thickened.
Let sauce cool to room temperature then place in the fridge to cool completely.
You can make the sauce the day before and refrigerate to save time.

Preparing BBQ Chicken Pizza
Preheat your oven to roughly 500 degrees.
Roll out the dough to either slightly smaller than your pizza stone or tray.
Alternatively, if you have a pizza peel, roll out to be smaller than that.
You start by spreading the sauce around. This pizza calls for BBQ Sauce. Spread the BBQ Sauce evenly using the back of a large spoon or ladle.
Then start adding the largest ingredients, then work your way down. The last is any cheese topping, such as Mozzarella, which you should evenly cover the other toppings with, and then finally any herbs.
Toppings to put on this pizza are;
Roast Chicken
Cheese
Garlic
Whilst this pizza is flavorsome by itself, yet why not make some homemade garlic bread as well?
Cooking time
Put the BBQ Chicken pizza in oven, and set alarm for ten minutes.
After 10 minutes, open the door and see how cooked pizza is.
Pizza should be ready within 15 minutes. However, allow it to cook to personal taste.

About BBQ Chicken
BBQ chicken is a great pizza topping that offers a sweet, smoky flavor profile. It's also an incredibly versatile ingredient—you can pair it with just about any other topping for a delicious outcome.
Whether you're making your own pizza from scratch or ordering takeout, BBQ chicken can add new dimensions of taste and texture to your pizza.

Pizza Tools
When making BBQ Chicken Pizza, it's always handy to have the right pizza making tools. Here's what items I always recommend…
Oil Jug
Having a nice oil jug to pour olive oil gives you a decadent edge. They don't cost that much either!
Wooden boards
I use quality wooden boards constantly when making pizzas, botth to carry dough balls and to use when slicing baked pizzas.
Pizza Cutters
The one pizza tool everyone should own. There are a few varieities to choose from, see how to cut pizza for more.

Lime Juice
Lime Juice is ideal for seafood, pizza, curries, marinating and drinks. It can be easily made at home, or purchased as a bottle.
Lime Juice is very similar to Lemon Juice, nutritionally, and they also share many of the same potential health benefits. Both Lime and Lemon Juices are acidic and sour, however lemons tend to be sweeter, while limes have a more bitter flavor.
Pizza Facts
Here are a few interesting pizza facts…
I spy with my little eye
Back in the 1960's, Pizza was used in spying techniques, by the 113th Military Intelligence Unit. The US Army aimed to spy on politicians and reporters and politicians by using fake pizza deliveries.
Sweet dreams!
In 2016, UK Pizzeria, Crazy Pedro's, launched a Cadbury Creme Egg Pizza. As well as the creme eggs, the pizza is also topped with marshmallows, brownies and chocolate sauce.
Pizza in latin
The first recorded use of the word 'pizza' has been found in a 997 AD Latin text from Gaeta, Italy.

Pizza making FAQ
Planning to make fantastic pizzas at home? Here are some expert answers to some of the most common pizza making questions.
How hot does a pizza oven get?
Pizza ovens can reach 900-1000 degrees, however most of the time, pizzas cook best around 750-850 degrees.
How to keep pizza from sticking to stone?
The best way to avoid pizza sticking to a pizza stone is to ensure the base has plenty of flour or polenta between the pizza and the stone.
How to preheat oven for pizza?
To preheat an oven before pizza, put it on the highest temperature for at least 30 minutes prior to adding your pizzas.
Have you made BBQ Chicken Pizza?
BBQ Chicken Pizza or not Tag us on our Pinterest, Facebook or Twitter and let us know what you thought of it! I'd love to know.
Featured image: Source