BBQ Hawaiian
Tangy bbq sauce topped with melted cheese, red onions, pineapple, and ham. You'll love how every flavor compliments one another.
This thick and chewy pizza crust topped with tangy barbecue sauce, ham, pineapple, bacon, red onions and loads of cheese will be a sure hit for the whole family!
This pizza is best served with some scallions to add some color and a hot sauce for a kick of spicyness!
If you enjoy a tasty Meat pizzas with a BBQ pizza sauce then you my friend are in luck with this one.
Pizza is one of the most popular foods in the world, and for good reason! One of the main reasons it's so popular is because it's incredibly versatile. You can put pretty much anything on a pizza and it will taste great.
Another reason is that it's easy to make, you can make it at home with store-bought dough and sauce, or you can order it from your local pizzeria. Also, pizza is a perfect food for parties, events, and gatherings because it can feed a lot of people.
And lastly, pizza is just plain delicious! The combination of warm, gooey cheese, flavorful sauce, and your favorite toppings is hard to beat. So all in all, pizza is popular because it's delicious, easy to make, and perfect for sharing with friends and family.
Pizza in Colombia
In Colombia, you will find that most meals include Chicken, Beef or Pork, rice, and a vegetable regardless of the time of the day.
Take a look at some of the other pizzas from Colombia here.
BBQ Hawaiian Pizza at a glance

| | |
| --- | --- |
| Origin | Colombia |
| Type | Meat |
| Sauce | BBQ Sauce |
BBQ Hawaiian Pizza Recipe
There is a recipe below for you to make a BBQ Hawaiian Pizza whether it be in your wood oven or on a pizza stone in your oven.
Preparation time

| | |
| --- | --- |
| Dough | 2 hours |
| Assembly | 10 minutes |
| Baking | 12-20 minutes |
BBQ Hawaiian Pizza Ingredients
Ensure you have enough pizza toppings for the amount of pizzas you plan to make. The pizza sauce and dough ingredients below are designed for 3-4 pizzas, so scale up or down, based on your requirements.

Simple Pizza dough
2 2/3 cups (400 grams) pizza flour
1 cup (250 ml) luke-warm water
2 tsps (7 g sachet) dried yeast
Two tsps salt
3 tbsps (1/4 cup) virgin olive oil
BBQ Hawaiian Pizza Toppings
Toppings used in this pizza recipe, are;
Ham
Mozzarella
Grilled Pineapple

Barbecue Pizza Sauce
1 cup tomato sauce
1/3 cup brown sugar
3 tablespoon apple cider vinegar
1 teaspoon worcestershire sauce
1/4 tsp salt
1/4 tsp mustard powder
1/4 tsp onion powder
Want to try a different sauce? See our article on the different types of pizza sauces.
TIP
You can click on any of the tags at the bottom of this page, to find other pizzas besides BBQ Hawaiian Pizza, that use that topping.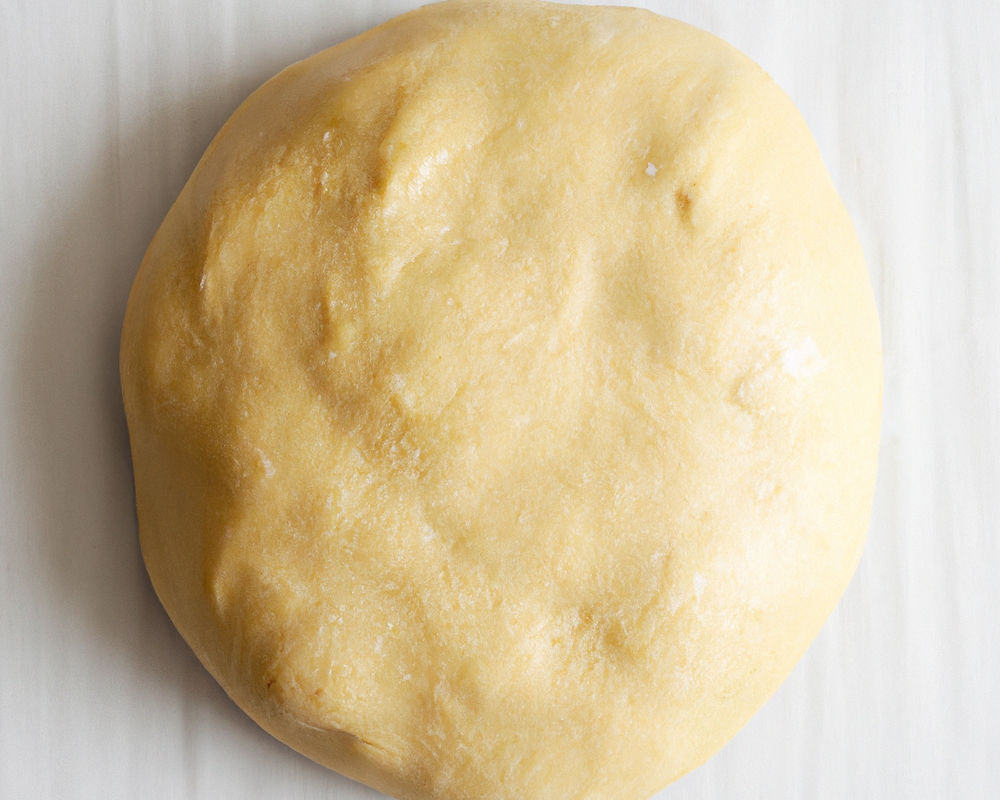 Pizza Dough Method
If you don't have much time, grab a premade pizza base at your local grocery store, or create your own homemade pizza dough following the simple steps below.
Whisk the lukewarm water and yeast in a plastic or glass jug. Let the mixture stand for approx. five minutes.
Add the salt and flour in a large bowl. Create a hollow centre in the flour. Slowly pour the liquid yeast mixture and oil.
Using your hands or a mixer, mix the dough until smooth. Pour dough on a lightly floured work surface and then knead by hand for five minutes.
Place dough into lightly oiled bowl and cover with plastic wrap. Sit in a warm place for roughly 30 minutes to an hour, to rise until it doubles in size.
Fold the dough out onto a lightly floured surface. Knead gently by hand for around five minutes or until smooth.
Divide the dough roughly into equal amounts. Roll out pizza bases for the desired size.
Spread some flour on kitchen bench before rolling, in order to prevent sticking.
TIP: We have other dough recipes if you would like to try your hand at sourdough, poolish or more.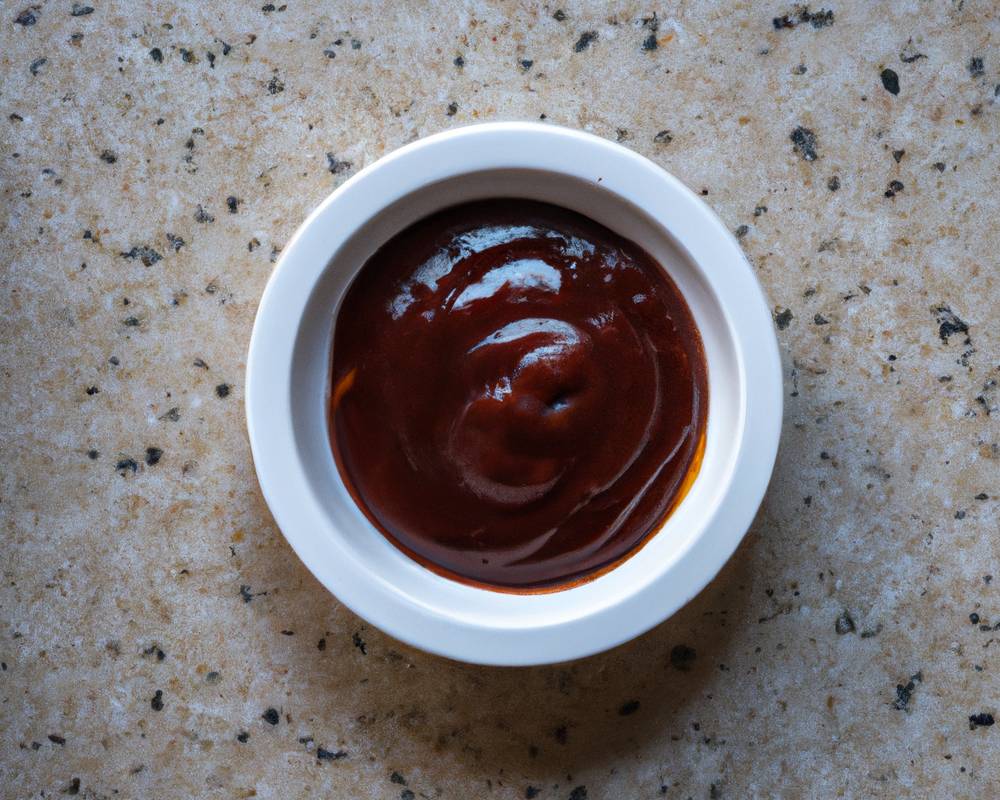 Barbecue Pizza Sauce Method
You can either make your own pizza sauce following the simple steps below, or you can purchase a pizza sauce at your local store.
Add ingredients together in small saucepan on low heat.
Whisk all ingredients until well combined and bring mixture to a simmer.
Partially cover the saucepan and let the sauce simmer approximately 10-15 minutes.
Stir occasionally, until it has thickened.
Cool the sauce to room temperature and then placing in fridge to cool completely.
Making the sauce the day before and storing it in the refrigerator is a great time-saving tip.

Preparing BBQ Hawaiian Pizza
Preheat your oven to roughly 500 degrees.
Roll out the dough to either slightly smaller than your pizza stone or tray.
Alternatively, if you have a pizza peel, roll out to be smaller than that.
You start by spreading the sauce around. This pizza calls for BBQ Sauce. Spread the BBQ Sauce evenly using the back of a large spoon or ladle.
Then start adding the largest ingredients, then work your way down. The last is any cheese topping, such as Mozzarella, which you should evenly cover the other toppings with, and then finally any herbs.
Toppings to put on this pizza are;
Ham
Mozzarella
Grilled Pineapple
I find this pizza mouthwatering on its own, or why not pair it with another pizza as well?
Baking
Put the BBQ Hawaiian pizza on the middle shelf of the oven and wait for approximately 10 minutes.
In 10 minutes, open oven door and check.
The pizza should take roughly 15 minutes to cook, adjust time to cook to personal taste.

About Grilled Pineapple
Grilled pineapple is a unique and delicious topping for pizza. It adds a sweet, smoky flavor that can be enjoyed by both adults and children. The process of grilling the pineapple helps to caramelize its natural sugars, giving it an unbeatable sweetness that complements savory ingredients like cheese and pepperoni.
With just a few simple steps, you can transform plain old pizza into something truly special. When preparing grilled pineapple for your pizza, start by preheating your grill to medium-high heat. Cut the pineapple into thick slices and lightly coat them with oil or butter before placing them on the hot grate.

Pizza Tools
When making BBQ Hawaiian Pizza, I suggest you just use what you have available, without spending any money. My recommended basic pizza tool list is…
Wooden Rolling Pin
Many people prefer hand stretching, however every cook really should have a good wooden roller nearby too.
Mesh Sieve
You will find having a seive such a useful element for pizza making as well as all your baking. It's great to filter all flours through a fine mesh sieve, to make sure they're ready for use.
Bench Scrapers
Good quality metal or plastic bench scrapers make it so much esier to both cut your dough, and scrape your bench. I prefer plastic to avoid scratching my bench.

BBQ Sauce
Barbecue sauce is a sauce used as a topping, marinade, condiment or basting for Beef, Chicken and pork cooked on a barbecue, or in BBQ style cooking. Most BBQ sauces are vegan, and made with Vinegar, onion powder, Tomato Paste, liquid smoke, mustard and Black Pepper.
It is understood BBQ sauce was invented in the 17th century at a Dominican missionary where they used Pepper and lime Juice to flavor meat on the barbeque.
Pizza Storage
Want to store some leftovers after your meal? Here are a few tips.
Can you freeze pizza?
You can freeze pizza for up to three months, however I'd suggest consuming it within the first few weeks, ideally.
Chill in the fridge
You can keep pizza in plastic wrap or a container for up to 3 days in the fridge.
How to reheat
There are many ways to reheat pizza. We cover seven of them in this article.

Meat Pizzas
Keen on seeing more than BBQ Hawaiian pizza? We have plenty of other Meat pizza recipes to look at, as well. Enjoy!

Pizza making FAQ
Want to make great pizza at home? Here are some expert answers to some of the most Frequently asked questions.
Can I use the pan that came in the stove for making pizza?
Possibly, however I always recommend using a pizza stone in your typical kitchen oven, rather than an oven pan. Most oven pans have high sides, and make it hard for the base to get cooked through thoroughly. A pizza stone solves this issue. Short answer? Try it and see!
When did pizza delivery start?
The first ever recorded pizza delivery occurred in 1889, when Queen Margherita of Savoy fell ill after eating rotten food in Naples. The Queen and her husband, King Umberto I of Italy, were hungry and requested that authentic Italian pizza be sent to them.
How to eat pizza with acid reflux?
Try eating low fat pizza, and reduce the amount of cheese and tomato sauce; the two worst culprits for acid reflux in a pizza.
Have you made BBQ Hawaiian Pizza?
We're dying to know what you thought of BBQ Hawaiian Pizza ! Tag us on our Pinterest, Facebook or Twitter and let us know what you thought of it! I'd love to know.
Featured image: Source