BBQ Mango Chicken
First made in Australia, this BBQ Mango Chicken pizza is a tasty chicken pizza that's easy to make.
Baked with care, this type of pizza provides a good taste paired with a splendid scent.
Make time to choose the freshest toppings and pair these with a fantastic crust for your family and friends to enjoy a gratifying pizza meal together.
If you have a taste for Chicken pizzas with BBQ sauce this pizza may be what you have been searching for.
Pizza in Australia
Did you know? Pizza is Australia's favourite takeaway food by far. 34% of Australians say it's their preferred choice. The next most popular takeaway is Chinese at 15%.
Take a look at some of the other pizzas from Australia here.
BBQ Mango Chicken Pizza at a glance

| | |
| --- | --- |
| Origin | Australia |
| Type | Chicken |
| Sauce | BBQ Sauce |
BBQ Mango Chicken Pizza Recipe
Below we've put together a recipe for you to make your own homemade BBQ Mango Chicken Pizza from either a backyard pizza oven or your kitchen oven.
Preparation time

| | |
| --- | --- |
| Dough | 2 hours |
| Assembly | 10 minutes |
| Baking | 12-20 minutes |
BBQ Mango Chicken Pizza Ingredients
Choose enough pizza toppings for the amount of pizzas you will be creating. The pizza sauce and dough ingredients below are designed for 3-4 pizzas, so add more or less, if required.

Simple Pizza dough
2 tsps (7 g sachet) dried yeast
1 cup (250 ml) luke-warm water
400 g (2 2/3 cups) 00 or pizza flour
2 tsps salt
3 tbsps (1/4 cup) olive oil
BBQ Mango Chicken Pizza Toppings
Toppings used in this pizza recipe, are;

Simple Barbecue Pizza Sauce
1 cup tomato sauce
1/3 cup brown sugar
3 tbsp apple cider vinegar
1 tsp worcestershire sauce
1/4 tsp salt
1/4 tsp mustard powder
1/4 tsp onion powder
Want to try a different sauce? See our article on the different types of pizza sauces.
TIP
You can click on any of the tags at the bottom of this page, to find other pizzas besides BBQ Mango Chicken Pizza, that use that topping.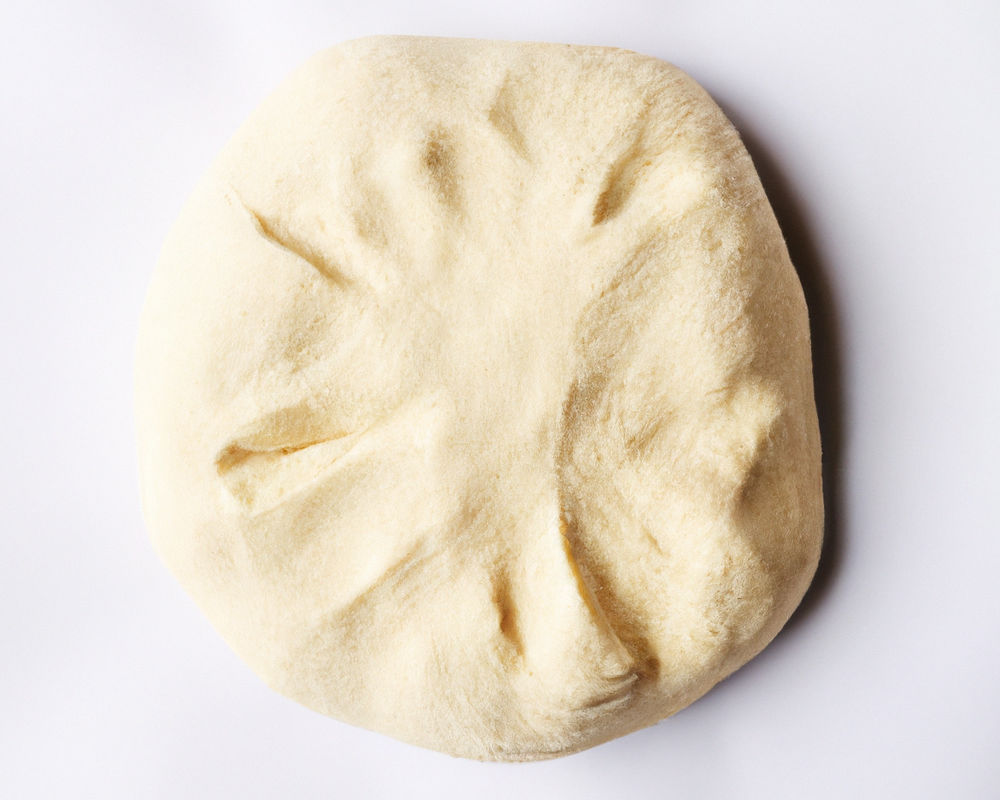 Pizza Dough Method
If you don't have much time, grab a premade pizza base at your local grocery store, or hand make your own pizza dough following the simple steps below.
Whisk the lukewarm water and yeast in a plastic or glass jug. Let mixture stand for five minutes.
Add salt and flour in a large bowl. Create a hollow well in the middle and gently pour the liquid yeast mixture and oil.
Using a spatula, or your hands, mix the dough really well until smooth. Turn out dough onto a lightly floured work surface and knead for five minutes.
Lightly oil a bowl, and place dough in it and cover with plastic wrap. Leave in a warm place to rise for 30 minutes to an hour, or until it doubles in size.
Turn dough out onto a lightly floured surface and knead gently for another 5 minutes or until smooth.
Sprinkle a little flour on the bench before rolling to prevent dough from sticking.
Divide the dough into balls, and roll out bases to desired size.
TIP: We have other dough recipes if you would like to try your hand at sourdough, poolish or more.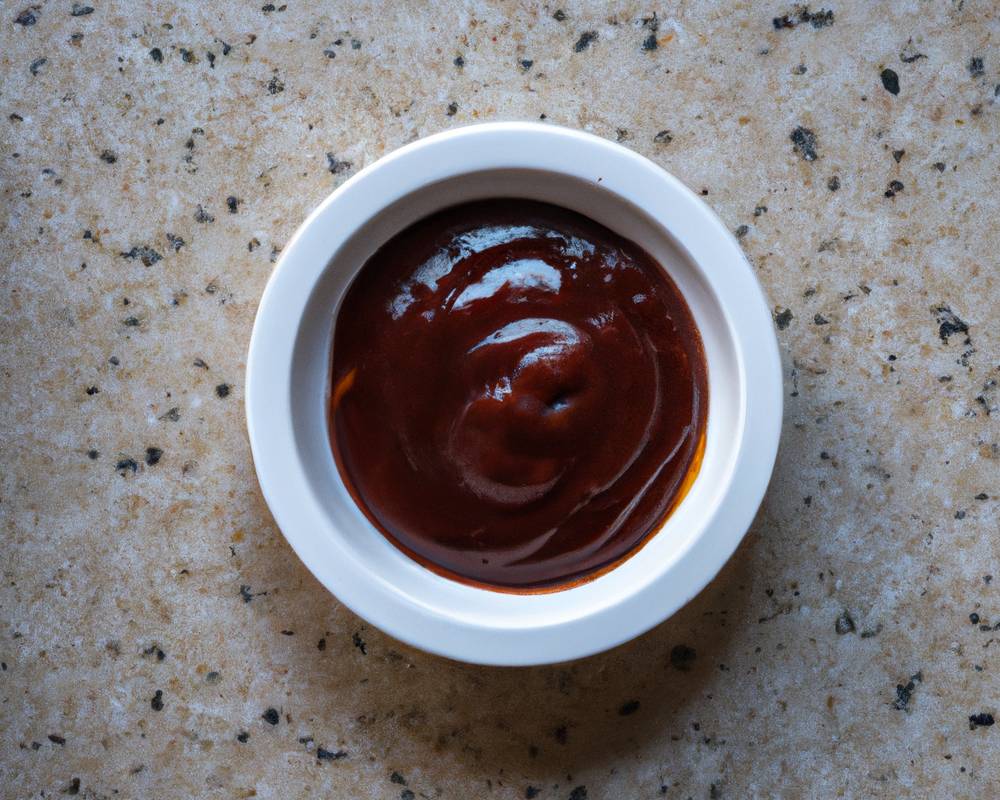 BBQ Pizza Sauce Method
Purchase a bottle of pizza sauce at your local shop, It takes around five minutes to make this tasty pizza sauce following the simple steps below.
On medium-low heat, combine all ingredients in a small saucepan.
Whisk everything together until well combined and bring to a simmer.
Mostly cover the saucepan (leave small gap) and let sauce simmer for around 10-15 minutes.
Stir mixture occasionally, until it has thickened nicely.
Let the sauce cool, before placing in the fridge until completely cool.
You can make the sauce the day before and refrigerate to save time.

Preparing BBQ Mango Chicken Pizza
Preheat your kitchen oven to approximately 500 degrees.
Roll out the dough to either slightly smaller than your pizza stone (if you have one) or on a metal tray for the kitchen oven.
Alternatively, if you have a pizza oven, roll out to be smaller than your pizza peel.
First, spread the sauce around. This pizza calls for BBQ Sauce. Spread the BBQ Sauce evenly using the back of a large spoon or the blunt side of a knife.
You should start by adding the largest ingredients, then work your way down. The last is any cheese topping, such as Mozzarella, which you should evenly cover the other toppings with, and then finally any herbs.
The toppings to include on this pizza are;
This pizza is very tasty on its own, or why not try it with other pizza types?
Oven time
Put the BBQ Mango Chicken pizza on the middle shelf of the oven and set a timer for 10 minutes.
After 10 minutes, open the door and check the pizza.
This pizza should take approximately 15 minutes, however allow it to cook to personal taste.

About BBQ Sauce
Barbecue sauce is a sauce used as a topping, marinade, condiment or basting for Beef, Chicken and pork cooked on a barbecue, or in BBQ style cooking. Most BBQ sauces are vegan, and made with Vinegar, onion powder, Tomato Paste, liquid smoke, mustard and Black Pepper.
It is understood BBQ sauce was invented in the 17th century at a Dominican missionary where they used Pepper and lime Juice to flavor meat on the barbeque.

Pizza Tools
When making BBQ Mango Chicken Pizza, it's always handy to have the right pizza making tools. Here's the basic pizza tools that I always suggest…
Pizza Peel
A pizza peel aka paddle is a crucial tool for those who are making pizza often.
Pizza Cutter
The one kitchen tool every adult should have in their drawer. See our article on how to cut pizza for the various cutting tools.
Rolling Pin
Yes, I know, many people swear by hand stretching, however there's times in all our lives where we need a good wooden roller.

Lime Juice
Lime Juice is ideal for seafood, pizza, curries, marinating and drinks. It can be easily made at home, or purchased as a bottle.
Lime Juice is very similar to Lemon Juice, nutritionally, and they also share many of the same potential health benefits. Both Lime and Lemon Juices are acidic and sour, however lemons tend to be sweeter, while limes have a more bitter flavor.
Facts about Pizza
What do you think about these facts?
Saucy superhero
A movie from 2011, Pizza Man, tells the story of a superhero pizza delivery guy who got his superpowers from genetically modified tomatoes, and uses them to save the world. Sounds legit.
Pizza in latin
The first recorded use of the word 'pizza' has been found in a 997 AD Latin text from Gaeta, Italy.
Print that pizza
Using NASA funding, a group of scientists developed a 3D pizza printer in 2013. It can cook a pizza in under 70 seconds, complete with the sprayed flavor, aroma and micronutrients.

Pizza making FAQ
Want to know how to make delicious pizza at home? Here are some FAQ and their answers to the most common pizza making questions.
How much protein does pizza have?
Protein is an essential component of good health, and you should ensure that every meal has a protein source. The average pizza slice has 12 grams of protein, making it a good source for that day.
How much does a pizza weigh?
The heaviest part of pizza is the dough. Because most pizza toppings are light and used sparingly, they typically measure them in ounces. A typical large (12-inch) pizza will have a weight of approximately two pounds.
Why is pizza called pie?
When Italian immigrants first started arriving in the USA during the late 1800s, they started selling pizza, which had plenty of similarities to a typical pie. A circular shape, a crust and sliced triangles. It didn't take long for someone to start calling it "tomato pie".
Have you made BBQ Mango Chicken Pizza?
Let us know what you think of BBQ Mango Chicken Pizza! Tag us on our Pinterest, Facebook or Twitter and let us know what you thought of it! I'd love to know.
Featured image: Source