BBQ Pineapple Chicken
First created in Australia, this BBQ Pineapple Chicken pizza is a very tasty chicken pizza worth trying at home.
Created well, this type of pizza gives a savory flavor, perfectly matched with a supreme smell to delight you.
Make sure to get the high quality toppings and add them to a perfect base for you to take part in a nice homemade pizza feast.
If you enjoy Chicken pizza that has BBQ sauce then we've got a treat for you.
Pizza is a beloved food all around the world and it's no surprise why. But, have you ever thought about trying different types of pizza from different cultures? Each country has their own unique take on pizza that offers a distinct flavor and texture.
For example, Neapolitan pizza from Italy is known for its soft and chewy crust, while Greek pizza is known for its crispy crust and toppings like feta cheese and olives. You can also try pizza from India, Japan, or even Mexico, which all have their own unique toppings and flavors.
Trying different types of pizza from around the world is a great way to expand your palate and discover new flavor combinations that you may not have tried before. So, next time you're craving pizza, why not try something new and explore different types of pizza from around the world? It's a fun and delicious way to broaden your horizons.
Pizza in Australia
Did you know? Pizza is Australia's favourite takeaway food by far. 34% of Australians say it's their preferred choice. The next most popular takeaway is Chinese at 15%.
Take a look at some of the other pizzas from Australia here.
BBQ Pineapple Chicken Pizza at a glance

| | |
| --- | --- |
| Origin | Australia |
| Type | Chicken |
| Sauce | BBQ Sauce |
BBQ Pineapple Chicken Pizza Recipe
Below we've created a recipe for you to make a delicious homemade BBQ Pineapple Chicken Pizza whether it be in your pizza oven or using a pizza stone.
Preparation time

| | |
| --- | --- |
| Dough | 2 hours |
| Assembly | 10 minutes |
| Baking | 12-20 minutes |
BBQ Pineapple Chicken Pizza Ingredients
Ensure you have enough pizza toppings for the amount of pizzas you plan to make. The dough and sauce are designed for 3-4 medium sized pizzas, so scale up or down, based on your requirements.

Simple Pizza dough
1 cup (250 ml) luke-warm water
2 2/3 cups (400 grams) pizza flour
2 tsps (7 g sachet) dried yeast
3 tbsps (1/4 cup) virgin olive oil
Two tsps salt
BBQ Pineapple Chicken Pizza Toppings
Toppings used in this pizza recipe, are;
Roast Chicken
Cheese
Pineapple

Easy Barbecue Pizza Sauce
1 cup tomato pizza sauce
1/3 cup brown sugar
3 tbsp apple cider vinegar
1 tsp worcestershire sauce
1/4 tsp onion powder
1/4 tsp mustard powder
1/4 tsp salt
Want to try a different sauce? See our article on the different types of pizza sauces.
TIP
You can click on any of the tags at the bottom of this page, to find other pizzas besides BBQ Pineapple Chicken Pizza, that use that topping.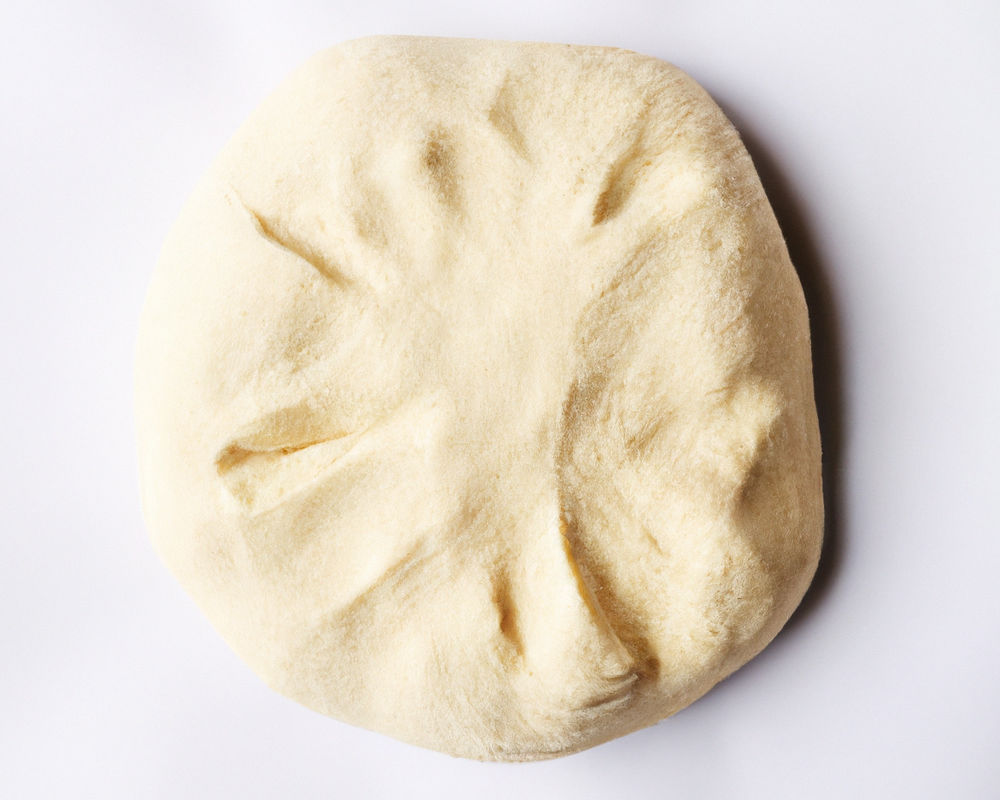 Pizza Dough Method
You can either make your own pizza dough following the simple steps below, or you can purchase a premade base at your local store.
Whisk the lukewarm water and yeast in a plastic or glass jug. Let the mixture stand for approx. five minutes.
Add the salt and flour in a large bowl. Create a hollow centre in the flour. Slowly pour the liquid yeast mixture and oil.
Using your hands or a mixer, mix the dough until smooth. Pour dough on a lightly floured work surface and then knead by hand for five minutes.
Place dough into lightly oiled bowl and cover with plastic wrap. Sit in a warm place for roughly 30 minutes to an hour, to rise until it doubles in size.
Fold the dough out onto a lightly floured surface. Knead gently by hand for around five minutes or until smooth.
Divide the dough roughly into equal amounts. Roll out pizza bases for the desired size.
Spread some flour on kitchen bench before rolling, in order to prevent sticking.
TIP: We have other dough recipes if you would like to try your hand at sourdough, poolish or more.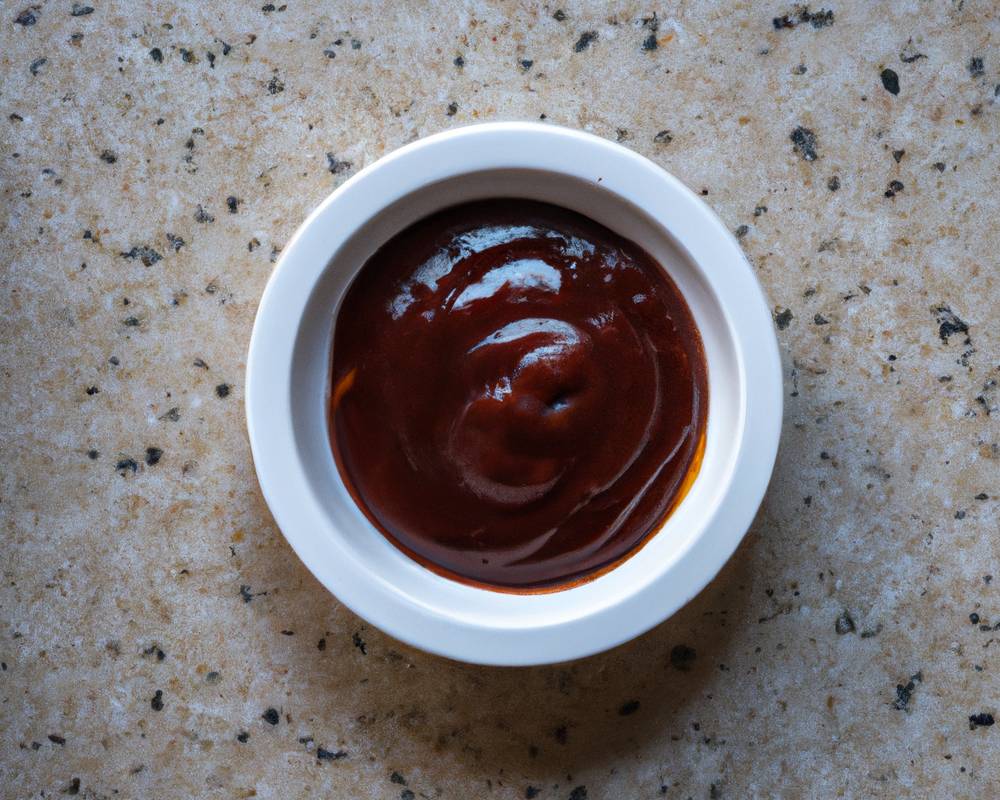 BBQ Pizza Sauce Method
You can make this tasty pizza sauce following the simple steps below, or you can purchase a pizza sauce at your local supermarket.
Add all ingredients together in small pan, on medium-low heat.
Whisk everything together until it is all well combined and bring the mixture to a simmer.
Partially cover the saucepan and let the sauce simmer for 10-15 minutes.
Stir occasionally, until it has thickened.
Let the sauce cool, before placing in the fridge until completely cool.
By not heating these sauce ingredients, you give this simple pizza sauce a very fresh taste.

Preparing BBQ Pineapple Chicken Pizza
Preheat your oven to roughly 500 degrees.
Roll out the dough to either slightly smaller than your pizza stone or tray.
Alternatively, if you have a pizza peel, roll out to be smaller than that.
You start by spreading the sauce around. This pizza calls for BBQ Sauce. Spread the BBQ Sauce evenly using the back of a large spoon or ladle.
Then start adding the largest ingredients, then work your way down. The last is any cheese topping, such as Mozzarella, which you should evenly cover the other toppings with, and then finally any herbs.
Toppings to put on this pizza are;
Roast Chicken
Cheese
Pineapple
I find this pizza mouthwatering as is, or you could pair it with another pizza as well?
Oven time
Put the BBQ Pineapple Chicken pizza on the middle shelf of the oven and set a timer for 10 minutes.
After approximately 10 minutes, open oven door and check on pizza.
The pizza should be done within roughly 15 minutes. Always cook to personal tastes.

About Roast Chicken
Roast chicken is one of the most popular and versatile proteins available, and it's also a great addition as a pizza topping.
Juicy and succulent, roast chicken enhances the flavor of any meal with its subtle yet rich taste.

Pizza Tools
When making BBQ Pineapple Chicken Pizza, I always recommend that you use whatever kitchen items you have. My basic pizza tools are…
Rolling Pin
Yes, I know, many people swear by hand stretching, however there's times in all our lives where we need a good wooden roller.
Pizza Stone
A pizza stone really helps create a fantastic tasting pizza at home. Learn how to clean and care for your Pizza Stone.
Dough Containers
Having quality, air tight dough storage containers is a must.

BBQ Sauce
Barbecue sauce is a sauce used as a topping, marinade, condiment or basting for Beef, Chicken and pork cooked on a barbecue, or in BBQ style cooking. Most BBQ sauces are vegan, and made with Vinegar, onion powder, Tomato Paste, liquid smoke, mustard and Black Pepper.
It is understood BBQ sauce was invented in the 17th century at a Dominican missionary where they used Pepper and lime Juice to flavor meat on the barbeque.
Strange Pizza Facts
Here are some facts about pizza.
Frozen pizza was invented in 1957
Originally only available in grocery stores at first, until popularity grew, and is now on shelves at convenience stores, grocery stores, gas stations and bars.
Norway loves pizza
Each person that lives in Norway eats approximately 11 pounds of pizza each per year.
Most varieties of cheese on a pizza
The most varieties of cheese on a pizza is 834 was achieved by Morgan Niquet, François Robin and Julien Serri, during the SIRHA in Lyon, France on 25 September 2021

Chicken Pizzas
Keen on seeing more than BBQ Pineapple Chicken pizza? We have plenty of other Chicken pizza recipes to look at, as well. Enjoy!

Pizza making FAQ
Want to make delicious pizzas at home? Here are some expert answers to some of the most common pizza making questions.
How much protein is in pizza?
Protein is an essential component of good health, and you should ensure that every meal has a protein source. The average pizza slice has 12 grams of protein, making it a good source for that day.
What is the most expensive pizza in the world?
The most expensive pizza in the world is the Louis XIII, a small pizza from Salerno, Italy, with a diameter of 20 cm and served for two people. It is served in your home with a catering team formed by pizza chef, Renato Viola, a sommelier and a chef. The entire preparation is carried out on the site, with the exception of the dough that occurs 72 hours before. A bargain at only US$12,000.
How long to knead pizza dough in mixer?
When making pizza dough, you can use a mixer for up to 5-6 minutes. Any longer than that you risk making it too thin to be useful.
Have you made BBQ Pineapple Chicken Pizza?
We want to know your thoughts on BBQ Pineapple Chicken Pizza , Share your experience with us! Tag us on our Pinterest, Facebook or Twitter and let us know what you thought of it! I'd love to know.
Featured image: Source