Beef Tongue
Originally from Iran, this Beef Tongue pizza is a delectable meat pizza worth making at home.
Made well, this type of pizza provides a lush flavor with a extensive aroma to enjoy.
Use your time to get the freshest ingredients and complement them with a fantastic crust for your family to take part in a out of this world meal.
If you enjoy Meat pizza that has Tomato sauce then we've got a treat for you.
Pizza is a universally loved food, and there are many reasons why it's so popular. For starters, it's versatile and can be customized to suit any taste. Whether you like your pizza loaded with toppings or prefer a simple Margherita, there's a pizza for everyone.
Additionally, pizza is a great option for any occasion, whether it's a casual dinner with friends, a family night in, or even a special occasion. It's also a great option for a quick and easy meal, as it can be delivered right to your door or picked up at a local pizzeria.
Plus, who doesn't love the combination of a warm, crispy crust with melted cheese and delicious toppings? All these reasons make pizza a popular food choice.
Pizza in Iran
Iranian pizza is often also called Persian pizza, and refers to the various styles of pizza and preparation rather than the actual toppings. Pizza in Iran is characterized by its thick base and plenty of Cheese.
Take a look at some of the other pizzas from Iran here.
Beef Tongue Pizza at a glance

| | |
| --- | --- |
| Origin | Iran |
| Type | Meat |
| Sauce | Tomato Sauce |
Beef Tongue Pizza Recipe
Below we've created a recipe for you to make a delicious homemade Beef Tongue Pizza whether it be in your pizza oven or your usual oven.
Preparation time

| | |
| --- | --- |
| Dough | 2 hours |
| Assembly | 10 minutes |
| Baking | 12-20 minutes |
Beef Tongue Pizza Ingredients
Ensure you have enough pizza toppings for the amount of pizzas you plan to make. The pizza sauce and dough ingredients below are designed for 3-4 pizzas, so add more or less, if required.

Simple Pizza dough
2 tsps (7 g sachet) dried yeast
1 cup (250 ml) luke-warm water
400 g (2 2/3 cups) 00 or pizza flour
2 tsps salt
3 tbsps (1/4 cup) olive oil
Beef Tongue Pizza Toppings
Toppings used in this pizza recipe, are;
Beef Tongue
Mozzarella
Mushroom

Simple Tomato Pizza Sauce
1 can (15oz/420g) tomatoes, whole or crushed
1 can (6oz/170g) tomato paste
2 large garlic cloves
1/4 a small onion
1 tbsp dried Italian herbs
1 tsp salt
Want to try a different sauce? See our article on the different types of pizza sauces.
TIP
You can click on any of the tags at the bottom of this page, to find other pizzas besides Beef Tongue Pizza, that use that topping.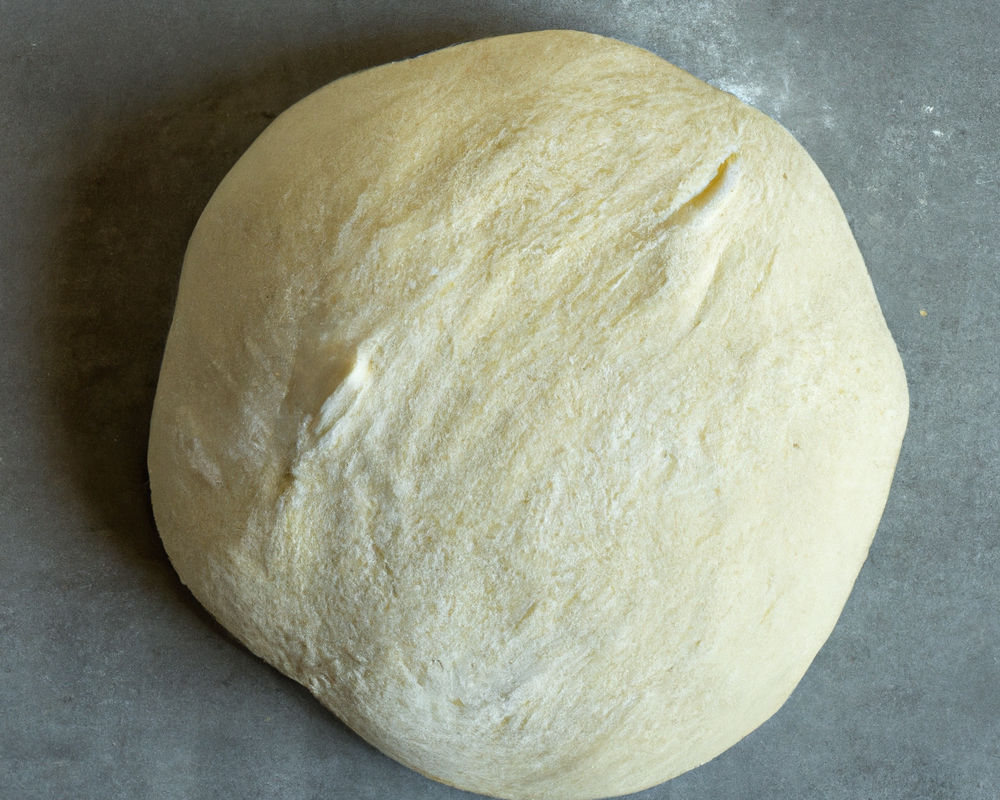 Pizza Dough Method
You purchase a premade pizza base at your local store, or if you have time, make your own homemade dough following the simple steps below.
Whisk yeast and lukewarm water in a jug. Stand for around five minutes.
Add flour and salt in a large bowl. Create a well in the centre of the flour. Pour in the liquid yeast mixture and the oil.
Using a spatula, or your hands, mix the dough really well until smooth. Turn out dough onto a lightly floured work surface and knead for five minutes.
Lightly oil a bowl, and place dough in it and cover with plastic wrap. Leave in a warm place to rise for 30 minutes to an hour, or until it doubles in size.
Turn dough out onto a lightly floured surface and knead gently for another 5 minutes or until smooth.
Divide the dough into balls, and roll out bases to desired size.
Sprinkle a little flour on the bench before rolling to prevent dough from sticking.
TIP: We have other dough recipes if you would like to try your hand at sourdough, poolish or more.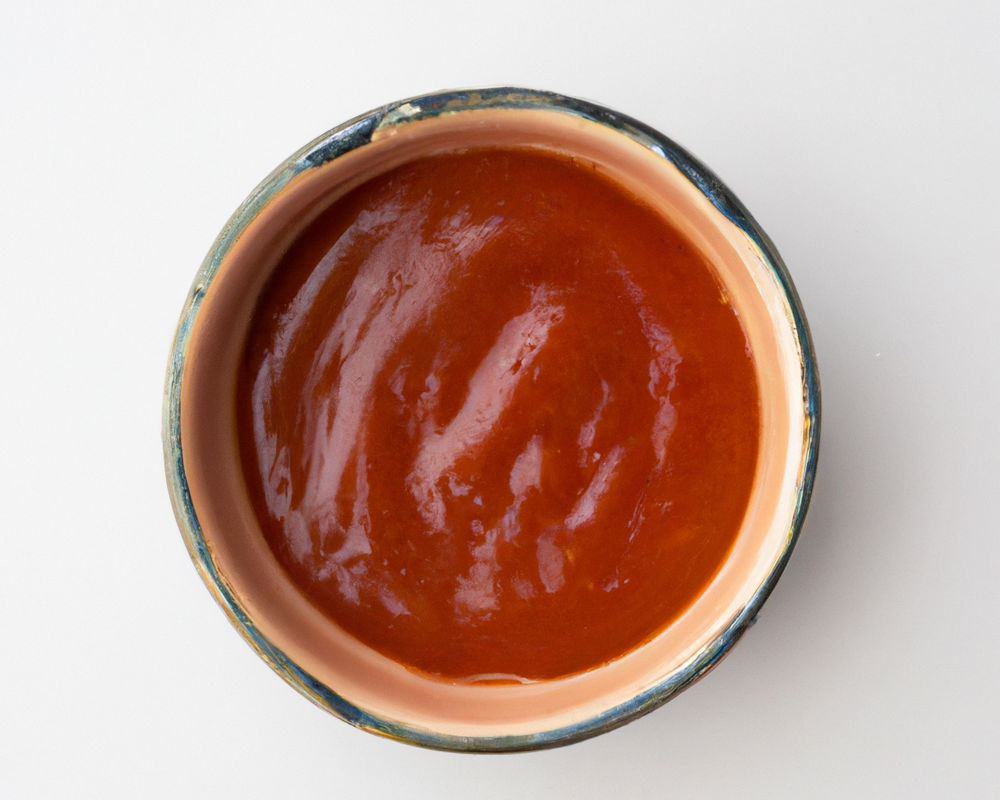 Tomato Pizza Sauce Method
Take your pizza to the next level by making your own tomato sauce using the easy steps provided.
Combine all ingredients in a large bowl.
Pizza sauce should be reasonably smooth.
Let sit in the bowl for 5 minutes.
Your pizza sauce is now ready to use.
You can keep in the fridge for up to 3 days.
To achieve the right consistency, add a splash of olive oil or water to your pizza sauce if it's too thick.

Preparing Beef Tongue Pizza
Preheat your kitchen oven to approximately 500 degrees.
Roll out the dough to either slightly smaller than your pizza stone (if you have one) or on a metal tray for the kitchen oven.
Alternatively, if you have a pizza oven, roll out to be smaller than your pizza peel.
First, spread the sauce around. This pizza calls for Tomato Sauce. Spread the Tomato Sauce evenly using the back of a large spoon or the blunt side of a knife.
You should start by adding the largest ingredients, then work your way down. The last is any cheese topping, such as Mozzarella, which you should evenly cover the other toppings with, and then finally any herbs.
The toppings to include on this pizza are;
Beef Tongue
Mozzarella
Mushroom
I find this pizza mouthwatering by itself, yet why not enjoy it with a simple side dish?
Oven time
Put the Beef Tongue pizza on the middle shelf of the oven and set a timer for 10 minutes.
After 10 minutes, open the door and check the pizza.
This pizza should take approximately 15 minutes, however allow it to cook to personal taste.

About Mushroom
There are thousands of varieties of Mushrooms, with different colors, shapes, and sizes. All of the edible ones are low in calories and fat, and contain modest amounts of fiber and various nutrients.
Mushrooms have been eaten and used as medicine for thousands of years. Button, Oyster, Portobello, Shiitake and Enoki are among the most popular Mushrooms to eat raw or cooked.

Pizza Tools
When making Beef Tongue Pizza, it's always handy to have the right pizza making tools. Here's the basic pizza tools that I always suggest…
Rolling Pin
Yes, I know, many people swear by hand stretching, however there's times in all our lives where we need a good wooden roller.
Pizza Stone
A pizza stone really helps create a fantastic tasting pizza at home. Learn how to clean and care for your Pizza Stone.
Dough Containers
Having quality, air tight dough storage containers is a must.

Beef Tongue
This savory cut of meat is a delicacy in some cultures and has been used as an ingredient for centuries. It lends a unique flavor to any pizza and can add a bit of texture to the overall dish.
Plus, its nutritional benefits are undeniable – packed with protein and iron, beef tongue is sure to provide an energy boost to those who opt for this unusual topping.
Interesting…
These are all true, believe me!
Celebrate sausage pizza all day
On the 11th October, the US celebrates National Sausage Pizza Day every year.
The first pizzeria in the US
The first pizzeria in the US opened in 1905 in Manhattan. Italian-American Gennaro Lombardi started his mini-pizza business at his street-front shop. Sadly, the shop no longer stands where it was, however Lombardi's are still operating with the same oven it used upon opening.
The most popular pizza cheese
You guessed it! Mozzarella is one of the most popular pizza toppings around the world, no matter what country you are in.

Meat Pizzas
Keen on seeing more than Beef Tongue pizza? We have plenty of other Meat pizza recipes to look at, as well. Enjoy!

Pizza making FAQ
Below we've compiled the most common pizza making questions and provided expert answers. Are you looking for how to make delicious pizza at home? Please read on!
How many people does a large pizza feed?
The average person eats somewhere between 2-4 pizza slices, and with most large pizzas having 8-12 slices, it means an average of 3 adults could be fed. Add a salad or garlic bread for variety.
How to heat up pizza in the oven?
To heat up pizza in the oven, see the instructions above under 'Method'.
What seasoning for pizza?
You can add all sorts of seasonings to pizza. Our favourites include pepper, chilli flakes and herbs. Mix and match until you find the combination you enjoy the most.
Have you made Beef Tongue Pizza?
Share your experience with Beef Tongue Pizza with us! Tag us on our Pinterest, Facebook or Twitter and let us know what you thought of it! I'd love to know.
Featured image: Source