Biltong Pepperoni
Created in Africa, this Biltong Pepperoni pizza is a yummy meat pizza you can make at home.
Made with care, the following pizza boasts a divine taste, matched with a incredible aroma to enjoy.
Spend the time to find high quality toppings and pair these with a perfect base for you and friends to enjoy a enjoyable pizza dinner.
If you have a taste for Meat pizza that has Tomato sauce then this pizza will be tempting.
Making pizza at home can be such a rewarding experience! One reason is that you have complete control over the ingredients and can make it to your liking, whether that means using whole wheat crust, homemade sauce, or adding extra veggies for a healthier option. You can also get creative and try new topping combinations that you might not find at a restaurant.
Another reason is that it can be a fun activity to do with friends and family. Gather around the kitchen, roll out the dough, and let everyone create their own personal pizza with their favorite toppings. It's a great way to bond and make lasting memories.
Additionally, making pizza at home can save you money and also it's a more healthier option than ordering out or getting takeout. You can choose the quality of ingredients and you can use fresh and healthy ingredients. It's also a great way to show off your cooking skills and impress your guests and loved ones. All in all, making pizza at home is a fun, delicious, and satisfying way to enjoy one of the world's favorite foods. Give it a try, you won't regret it!
Pizza in Africa
The African continent isn't well known for their pizzas. Their most popular meals tend to come from rice, couscous, bean cake, Chicken, maize porridge, soups, Potato, corn and Onions.
Take a look at some of the other pizzas from Africa here.
Biltong Pepperoni Pizza at a glance

| | |
| --- | --- |
| Origin | Africa |
| Type | Meat |
| Sauce | Tomato Sauce |
Biltong Pepperoni Pizza Recipe
Below we've created a recipe for you to make a delicious homemade Biltong Pepperoni Pizza from either a woodfired oven or using a pizza stone.
Preparation time

| | |
| --- | --- |
| Dough | 2 hours |
| Assembly | 10 minutes |
| Baking | 12-20 minutes |
Biltong Pepperoni Pizza Ingredients
Get enough of the toppings that you will need for the amount of pizzas you plan to make. The pizza sauce and dough ingredients below are designed for 3-4 pizzas, so add more or less, if required.

Simple Pizza dough
2 2/3 cups (400 grams) 00 fine flour
250 ml (1 cup) lukewarm water
7 grams (2 tsps) dried yeast
2 tsps salt
1/4 cup (3 tbsp) olive oil
Biltong Pepperoni Pizza Toppings
Toppings used in this pizza recipe, are;
Biltong
Pepperoni
Mozzarella
Hot Chili Peppers
African Blue Basil
Garlic
Onion

Simple Tomato Pizza Sauce
1 (6oz/170g) can of tomato paste
1 can (15oz/420g) diced or crushed tomatoes
2 cloves of garlic
1 tsp salt
1/4 small onion
1 tbsp dried Italian herbs
Want to try a different sauce? See our article on the different types of pizza sauces.
TIP
You can click on any of the tags at the bottom of this page, to find other pizzas besides Biltong Pepperoni Pizza, that use that topping.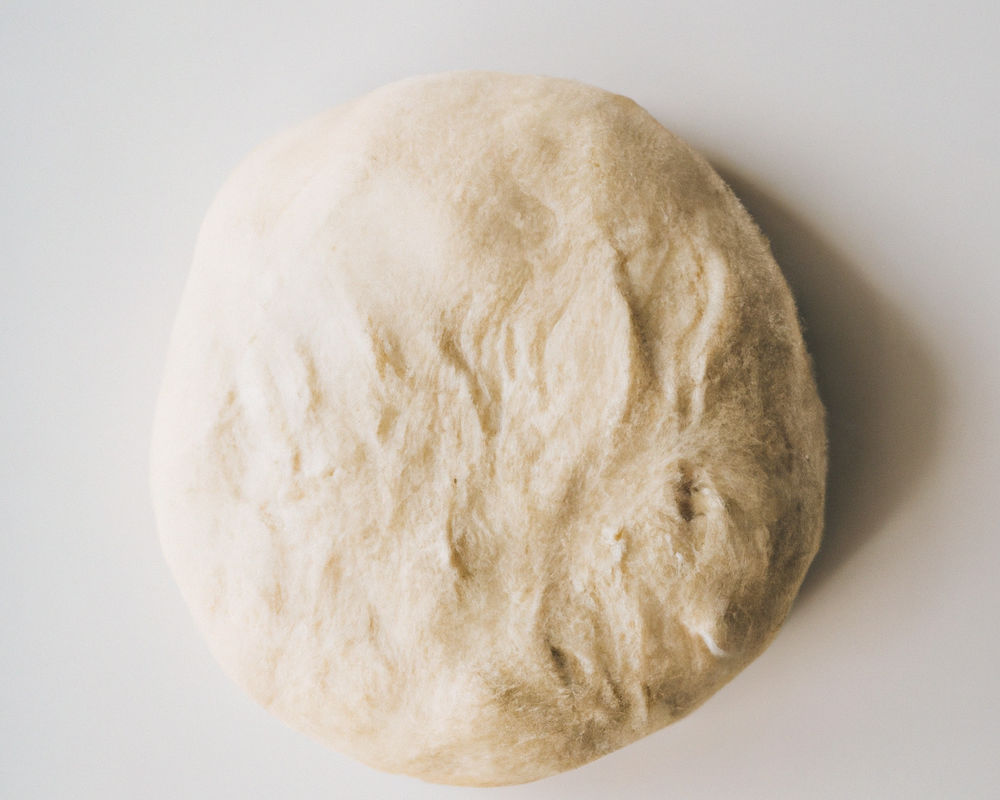 Pizza Dough Method
If you don't have much time, grab a premade pizza base at your local grocery store, or hand make your own pizza dough following the simple steps below. Some shops even carry premade pizza dough in balls.
Whisk yeast and lukewarm water in a jug. Leave sitting for roughly five minutes.
Add flour and salt in a large bowl. Create a well in the centre of the flour. Pour in the liquid yeast mixture and the oil.
Using dough mixer or hands, gently mix dough until smooth. Place pizza dough on a lightly floured work surface and then knead by hand for five minutes.
Lightly oil a bowl, and place mixture in and cover with plastic wrap. Leave in a warm place to rise until the dough doubles in size.
Pour dough mix out onto a clean, floured surface. Now hand knead gently for another five minutes.
Divide dough mixture into equal sized balls. Hand stretch or roll out the bases to the expected size.
Spread some flour on kitchen bench before rolling, in order to prevent sticking.
TIP: We have other dough recipes if you would like to try your hand at sourdough, poolish or more.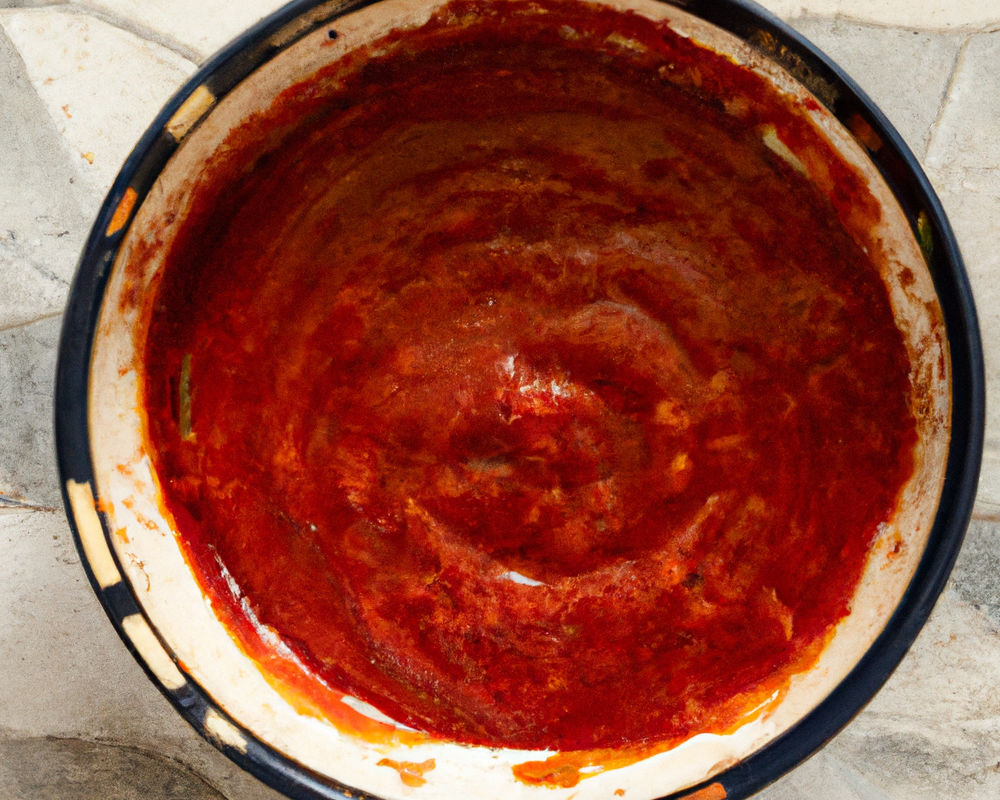 Tomato Pizza Sauce Method
You can make this delicious pizza sauce following the simple steps below, or you can purchase a pizza sauce at your local store.
Mix ingredients in a large bowl.
Pizza sauce should be reasonably smooth.
Let sit in the bowl for 5 minutes.
Your sauce is now ready to add to your pizza bases.
Sauce will last up to 3 days in fridge.
If your sauce seems to runny, add some more tomato paste.

Preparing Biltong Pepperoni Pizza
Preheat your oven to at least 450 degrees for 30 minutes or longer.
Spread out pizza dough on floured surface.
If you have a pizza peel, you can create your pizza on it (after flouring).
Start by spreading the sauce all over the base. This pizza uses Tomato Sauce. Spread the Tomato Sauce Thinly yet evenly, leaving a margin for the crust.
Add the largest toppings first – typically meat or seafood, then the smaller toppings.
Add cheese last, and sprinkle it all over to help keep the toppings in place when it melts.
This pizza has the following toppings:
Biltong
Pepperoni
Mozzarella
Hot Chili Peppers
African Blue Basil
Garlic
Onion
This pizza is flavorsome as is, or you could pair it with another pizza as well?
Oven time
Put the Biltong Pepperoni pizza in the middle of your oven (on a pizza steel if you have one) and set timer for 10 minutes.
After 10 minutes, open the door and see how cooked pizza is.
Pizza should be ready within 15 minutes. However, allow it to cook to personal taste.

About Pepperoni
The Italian word for Pepperoni is Peperone, which translates to Bell Pepper. The first use of this word can be traced back to the early 20th Century when it was used to refer to a Sausage. In the early 1900s, Italian immigrants started combining their European superior flavors with American ingredients.
In 1919, the first mention of Pepperoni occurred in New York City. It gained popularity and was used as toppings for most Italian pizzerias and delicacies. Pepperoni is widely accepted as an Italian-American food.

Pizza Tools
When making Biltong Pepperoni Pizza, I always recommend that you use whatever kitchen items you have. My basic pizza tools are…
Dough Mixer
OK, so this isn't vital, but if you make enough pizza, breads, etc it is worth investing in a good mixer for your dough.
Mesh Sieve
You will find having a seive such a useful element for all your baking, not just for pizza. It's great to filter all flours through a fine mesh sieve before adding to recipes.
Pizza Peel
A pizza peel aka paddle is a crucial tool for those who are making pizza often.

Biltong
Biltong is a form of dried, cured meat that originated in Southern African countries many centuries ago. Most Biltong contains Meat, salt, coriander, Black Pepper and Vinegar.
Popular in many countries now, Biltong is a high protein food with some having 60% protein by weight. Whilst usually eaten as a snack, Biltong can also be used in savoury muffins, stews and on pizza as a topping.
Interesting…
These are all true, believe me!
Celebrate sausage pizza all day
On the 11th October, the US celebrates National Sausage Pizza Day every year.
The first pizzeria in the US
The first pizzeria in the US opened in 1905 in Manhattan. Italian-American Gennaro Lombardi started his mini-pizza business at his street-front shop. Sadly, the shop no longer stands where it was, however Lombardi's are still operating with the same oven it used upon opening.
The most popular pizza cheese
You guessed it! Mozzarella is one of the most popular pizza toppings around the world, no matter what country you are in.

Pizza making FAQ
Want to know how to make fantastic pizza at home? Here are some FAQ and their answers to the most common pizza making questions.
Where was the world's most expensive pizza made?
The worlds most expensive pizza costs $12,000 and is made in Salerno, Italy.
Can I use ciabatta bread for making pizza?
Yes! Breads are great to make pizza on, as it is quicker than making your own dough from scratch. Try my favourite, which is flat bread. It gets very crispy though, so don't cook it for long. Otherwise, ciabatta or italian breads are also good alternatives if you are short on time.
Can I freeze pizza dough?
You sure can! Make a batch of homemade pizza dough, make it into balls, then put each ball into a zip-top freezer bag or vacuum seal bag. Write the date on the bag, and then you can freeze your pizza dough for up to 3 months.
Have you made Biltong Pepperoni Pizza?
Biltong Pepperoni Pizza was a hit or miss for you Tag us on our Pinterest, Facebook or Twitter and let us know what you thought of it! I'd love to know.
Featured image: Source