Bodrum
Originally from Turkey, this Bodrum pizza is a scrummy meat pizza you may enjoy.
Made well, this pizza style has a delightful taste and abundant smell to delight you.
Ensure you use the freshest ingredients and add them to a fantastic crust for you to enjoy a delicious pizza dinner.
Are you into Meat pizza with Tomato sauce? Then you can't ignore this one.
Pizza is truly a global phenomenon! There are so many reasons why people all over the world enjoy this delicious dish. One reason is that it's such a versatile food. Pizza can be made in countless different ways, using a variety of different toppings, sauces, and crusts. This allows different cultures and regions to put their own spin on the dish, making it appealing to many diverse palates.
Another reason is that it's a relatively inexpensive and convenient food that can be made at home or easily ordered from a local pizzeria.
Additionally, Pizza can be a perfect comfort food as well as to be enjoyed while socializing with friends and family, which makes it a great food to enjoy on any occasion, be it a casual night in, a birthday party, and even a romantic dinner. All of these factors combined make pizza a beloved food that is enjoyed around the world.
Pizza in Turkey
Turkish cuisine uses lamb Meat, followed by cattle and Chicken Meat, plus many local vegetables. These include garlic, Potatoes, zucchini, Tomato, Spinach, Onion, eggplant, cauliflower, Green Beans, chickpeas and lentils.
Take a look at some of the other pizzas from Turkey here.
Bodrum Pizza at a glance

| | |
| --- | --- |
| Origin | Turkey |
| Type | Meat |
| Sauce | Tomato Sauce |
Bodrum Pizza Recipe
Below we've put together a recipe for you to make your own homemade Bodrum Pizza either in your backyard pizza oven or using a pizza stone.
Preparation time

| | |
| --- | --- |
| Dough | 2 hours |
| Assembly | 10 minutes |
| Baking | 12-20 minutes |
Bodrum Pizza Ingredients
Buy enough pizza toppings for the amount of pizzas you plan to make. The pizza sauce and dough ingredients below are designed for 3-4 pizzas, so scale up or down, based on your requirements.

Simple Pizza dough
2 2/3 cups (400 grams) pizza flour
1 cup (250 ml) luke-warm water
2 tsps (7 g sachet) dried yeast
Two tsps salt
3 tbsps (1/4 cup) virgin olive oil
Bodrum Pizza Toppings
Toppings used in this pizza recipe, are;
Cheese
Pastirma
Champignons

Tomato Pizza Sauce
1 small can (6oz/170g) tomato paste
1 can (15oz/420g) crushed or diced tomatoes
Two garlic cloves
1 tbsp dried Italian herbs
1 tsp salt
1/4 small brown onion
Want to try a different sauce? See our article on the different types of pizza sauces.
TIP
You can click on any of the tags at the bottom of this page, to find other pizzas besides Bodrum Pizza, that use that topping.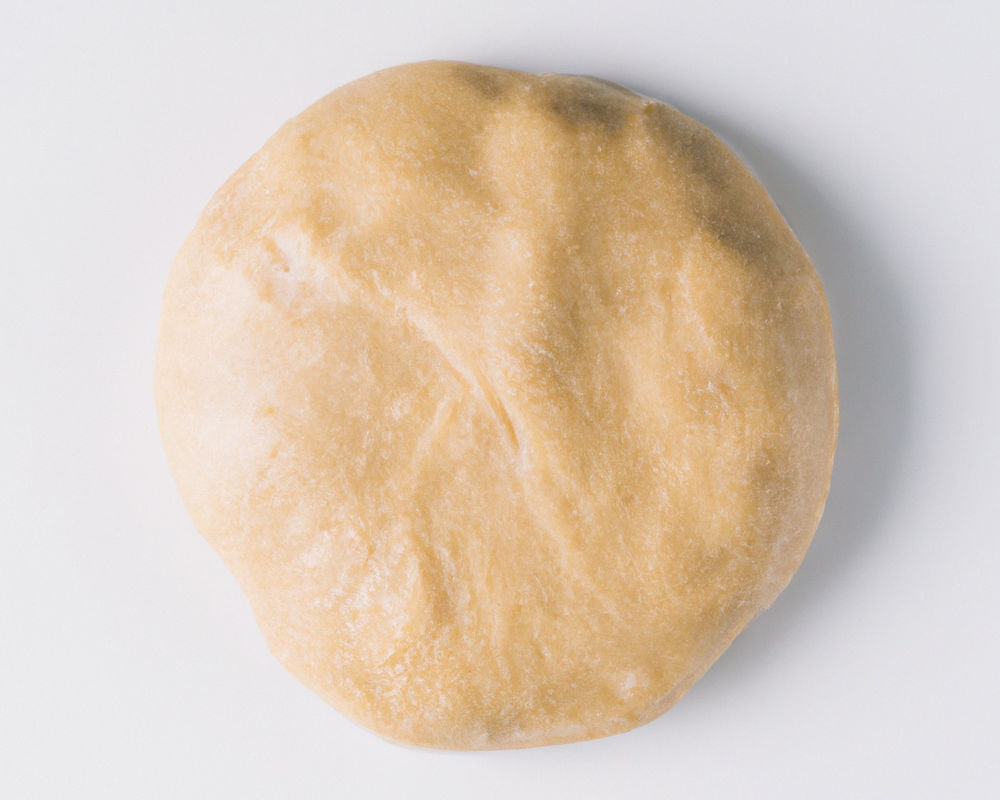 Pizza Dough Method
If you don't have much time, grab a premade pizza base at your local grocery store, or hand make your own pizza dough following the simple steps below.
Whisk yeast and lukewarm water in glass or plastic container. Let stand for approximately 5 minutes.
Add flour and salt in a large bowl. Create a well in the centre of the flour. Pour in the liquid yeast mixture and the oil.
Using your hands or a mixer, mix the dough until smooth. Pour dough on a lightly floured work surface and then knead by hand for five minutes.
Place dough into lightly oiled bowl and cover with plastic wrap. Sit in a warm place for roughly 30 minutes to an hour, to rise until it doubles in size.
Fold the dough out onto a lightly floured surface. Knead gently by hand for around five minutes or until smooth.
Spread some flour on kitchen bench before rolling, in order to prevent sticking.
Divide the dough roughly into equal amounts. Roll out pizza bases for the desired size.
TIP: We have other dough recipes if you would like to try your hand at sourdough, poolish or more.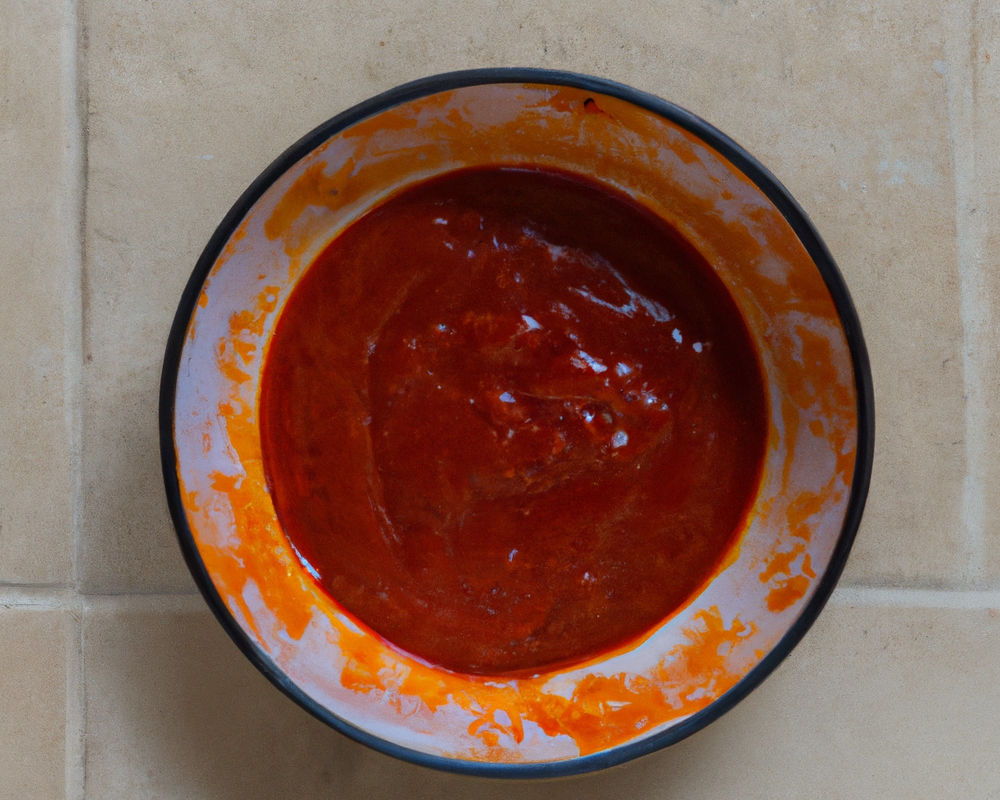 Tomato Pizza Sauce Method
To elevate your pizza game, try making your own tomato sauce using the recipe below for a truly homemade pizza experience.
Stir in all ingredients in a large bowl.
Using either a whisk, or blender, mix well.
Let sit for five minutes.
The pizza sauce is ready to use immediately or chill in fridge for 2-3 days.
You can also freeze any leftover sauce for up to 3 months.
You can keep this pizza sauce fresh in the refrigerator for up to 5 days.

Preparing Bodrum Pizza
Preheat your oven to roughly 500 degrees.
Roll out the dough to either slightly smaller than your pizza stone or tray.
Alternatively, if you have a pizza peel, roll out to be smaller than that.
You start by spreading the sauce around. This pizza calls for Tomato Sauce. Spread the Tomato Sauce evenly using the back of a large spoon or ladle.
Then start adding the largest ingredients, then work your way down. The last is any cheese topping, such as Mozzarella, which you should evenly cover the other toppings with, and then finally any herbs.
Toppings to put on this pizza are;
Cheese
Pastirma
Champignons
This pizza is very tasty as is, or you could with another pizza variety?
Baking
Put the Bodrum pizza on the middle shelf of the oven and wait for approximately 10 minutes.
In 10 minutes, open oven door and check.
The pizza should take roughly 15 minutes to cook, adjust time to cook to personal taste.

About Champignons
Champignons are one of the thousands of varieties of Mushrooms, with different colors, shapes, and sizes. Champignons are low in calories and fat, and contain modest amounts of fiber and various nutrients.
Mushrooms have been eaten and used as medicine for thousands of years. Button, Oyster, Champignons, Portobello, Shiitake and Enoki are among the most popular Mushrooms to eat raw or cooked.

Pizza Tools
When making Bodrum Pizza, I suggest you just use what you have available, without spending any money. My recommended basic pizza tool list is…
Glass Measuring Jug
A good quality, heavy glass measuring jug with clear marking for various measures to me is a must. I hate taking chances with portions, so it's an important tool for me.
Dough Proofing Box
If you make a lot of dough through the year, you'll find owning a pizza dough proofing box very useful.
Glass Measuring Jug
I hate taking chances with portions, so having a quality glass jug with clear to read measurements a vital kitchen tool for me.

Pastirma
Pastirma is one of the most unique and flavorful pizza toppings in existence. Originating from Eastern Europe and the Middle East, pastirma is a type of spiced, cured beef or lamb that has been dry-aged for weeks.
The flavor is intense and salty, with hints of garlic and cumin. Though it is traditionally served as an appetizer or sandwich meat, pastirma can add a delightful kick to any type of pizza when combined with other ingredients.
Interesting…
These are all true, believe me!
Ah, a museum
There is a Pizza museum in Philadelphia called Pizza Brain. It contains one of the world's largest collections of pizza themed memorabilia. Oh and you can buy and eat pizza there too.
One million deliveries
Pizza chain Domino's rules the pizza delivery market, delivering at least a million deliveries each day all over the world.
Hawaiian pizza isn't from Hawaii
A retired cook, Sam Panopoulos, added pineapple to a pizza and served the iconic pizza variation at the Satellite Restaurant in Ontario, Canada.

Meat Pizzas
Keen on seeing more than Bodrum pizza? We have plenty of other Meat pizza recipes to look at, as well. Enjoy!

Pizza making FAQ
Want to know how to make delicious pizza at home? Here are some FAQ and their answers to the most common pizza making questions.
Why is pizza called pie?
When Italian immigrants first started arriving in the USA during the late 1800s, they started selling pizza, which had plenty of similarities to a typical pie. A circular shape, a crust and sliced triangles. It didn't take long for someone to start calling it "tomato pie".
How to freeze pizza slices?
You can freeze pizza slices in small zip lock bags or plastic wrap, as long as it is air tight.
How long does a pizza take to cook?
A pizza can cook in as little as 90 seconds in a very hot pizza oven, or as long as 15-20 minutes in a typical kitchen oven. It also depends on the thickness of the base, and the amount of toppings included.
Have you made Bodrum Pizza?
We want to hear your thoughts on Bodrum Pizza , good or bad! Tag us on our Pinterest, Facebook or Twitter and let us know what you thought of it! I'd love to know.
Featured image: Source