Bone Marrow
First created in UK, this Bone Marrow pizza is a delightful meat pizza worth making at home.
Made with love, the below pizza boasts a good flavor, coupled with an immaculate smell to delight you.
Spend the time to find delicious ingredients and add them to a delicious crust for your family and friends to enjoy a gratifying meal together.
If you have a taste for Meat pizza that has Tomato sauce then this pizza will possibly be the one to satisfy your cravings.
Experimenting with different pizza toppings is a great way to discover new and exciting flavor combinations! The possibilities are endless, from classic toppings like pepperoni and mushrooms, to more adventurous options like BBQ chicken and pineapple.
By trying different pizza toppings, you open yourself up to a world of new tastes and textures that you may have never considered before. Plus, it can also be a great way to try new foods and ingredients that you may have been hesitant to try in other dishes. Also by experimenting with different topping combinations you can create a pizza that truly suits your personal taste and preferences. You might be surprised how much you enjoy a topping you've never tried before.
Plus, it's just plain fun! There's nothing quite like biting into a slice of pizza loaded with your favorite toppings and realizing you've created your perfect meal. So go ahead and be daring, try something new, and don't be afraid to experiment with different pizza toppings!
Pizza in UK
According to a study in 2021, the most popular family meals in homes throughout the UK are the traditional roast dinner, fish and chips, and you guessed it… pizza!
Take a look at some of the other pizzas from UK here.
Bone Marrow Pizza at a glance

| | |
| --- | --- |
| Origin | UK |
| Type | Meat |
| Sauce | Tomato Sauce |
Bone Marrow Pizza Recipe
Below we've put together a recipe for you to make your own homemade Bone Marrow Pizza from either a wood pizza oven or on a pizza stone in your oven.
Preparation time

| | |
| --- | --- |
| Dough | 2 hours |
| Assembly | 10 minutes |
| Baking | 12-20 minutes |
Bone Marrow Pizza Ingredients
Choose enough of the toppings that you will need for the amount of pizzas you plan to make. The dough and sauce amounts below are for 3-4 medium sized pizzas, so scale up or down, based on your requirements.

Simple Pizza dough
1 cup (250 ml) luke-warm water
2 2/3 cups (400 grams) pizza flour
2 tsps (7 g sachet) dried yeast
3 tbsps (1/4 cup) virgin olive oil
Two tsps salt
Bone Marrow Pizza Toppings
Toppings used in this pizza recipe, are;
Bone Marrow
Mushroom
Beetroot
Arugula
Garlic

Tomato Pizza Sauce
1 can (15oz/420g) tomatoes, whole or crushed
1 can (6oz/170g) tomato paste
2 large garlic cloves
1/4 a small onion
1 tbsp dried Italian herbs
1 tsp salt
Want to try a different sauce? See our article on the different types of pizza sauces.
TIP
You can click on any of the tags at the bottom of this page, to find other pizzas besides Bone Marrow Pizza, that use that topping.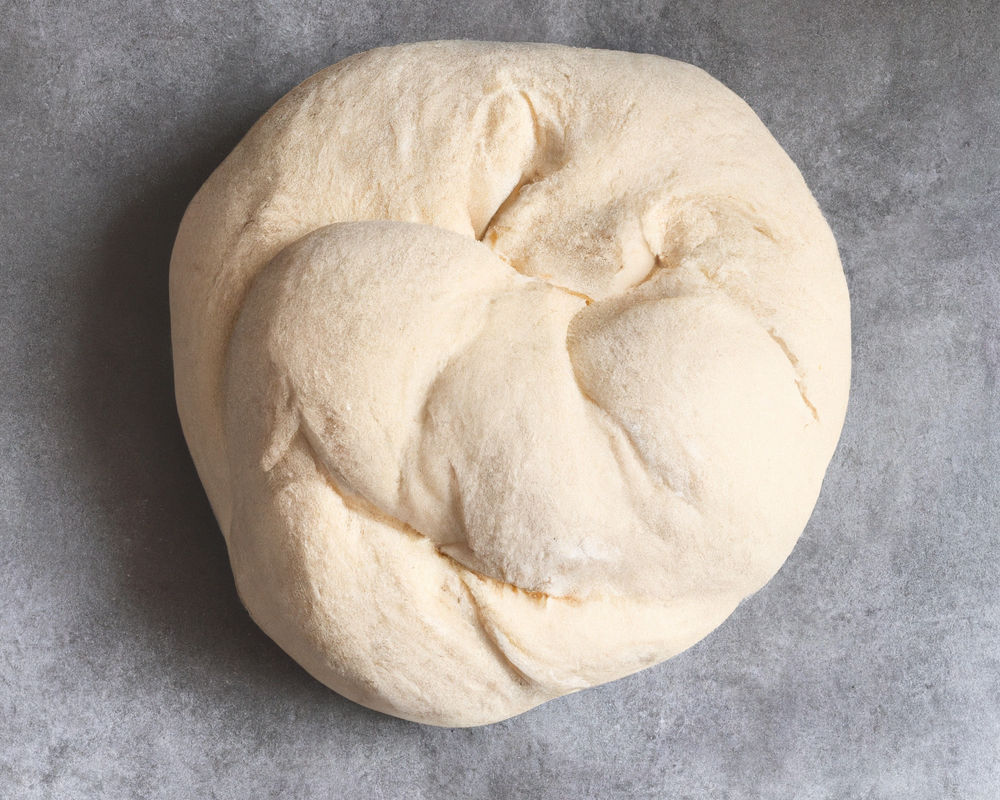 Pizza Dough Method
If you don't have much time, grab a premade pizza base at your local grocery store, or hand make your own pizza dough following the simple steps below. Some shops even carry premade pizza dough in balls.
Whisk the lukewarm water and yeast in a plastic or glass jug. Let the mixture stand for approx. five minutes.
Add the salt and flour in a large bowl. Create a hollow centre in the flour. Slowly pour the liquid yeast mixture and oil.
Using your hands or a mixer, mix the dough until smooth. Pour dough on a lightly floured work surface and then knead by hand for five minutes.
Place dough into lightly oiled bowl and cover with plastic wrap. Sit in a warm place for roughly 30 minutes to an hour, to rise until it doubles in size.
Fold the dough out onto a lightly floured surface. Knead gently by hand for around five minutes or until smooth.
Divide the dough roughly into equal amounts. Roll out pizza bases for the desired size.
Spread some flour on kitchen bench before rolling, in order to prevent sticking.
TIP: We have other dough recipes if you would like to try your hand at sourdough, poolish or more.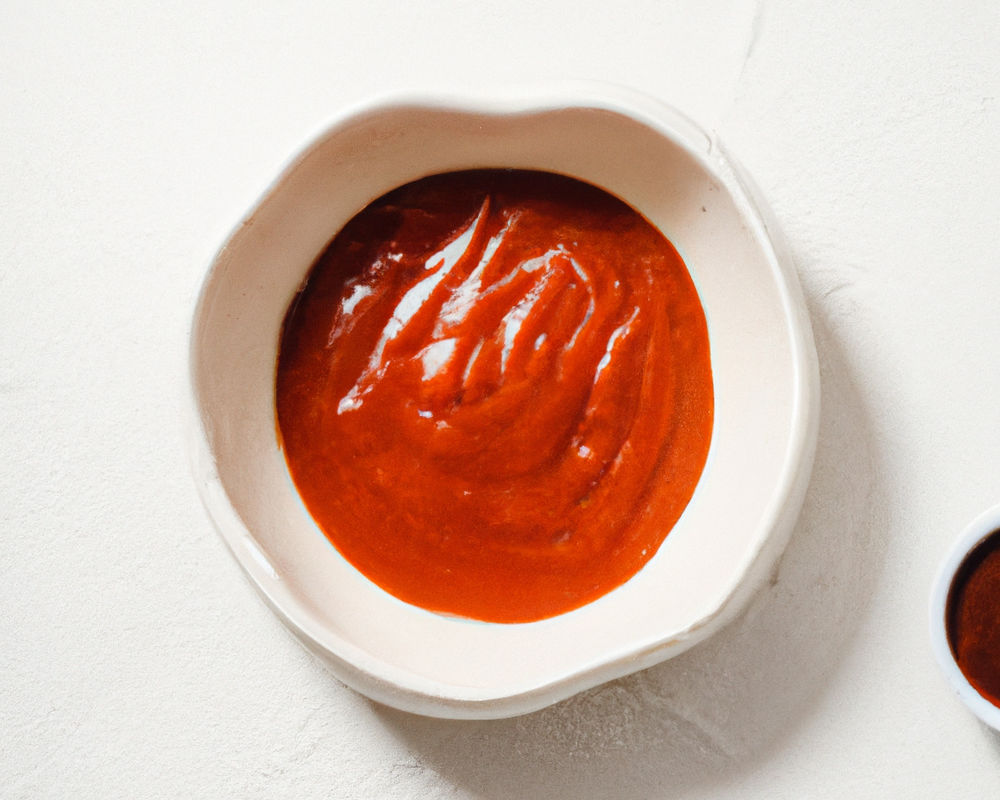 Tomato Pizza Sauce Method
Making your own pizza sauce is not only easy but also more delicious. Simply follow the steps provided.
Combine all ingredients in a large bowl.
Using either a whisk, or blender, mix well.
Let sit for five minutes.
Your sauce is now ready to use or keep in the fridge for up to 3 days.
You can also freeze leftover sauce.
To get the desired consistency, if your sauce is too runny, adding some more tomato paste will thicken it up.

Preparing Bone Marrow Pizza
Start by heating your oven to at least 450 degrees.
Spread out your dough on a well floured surface.
If you have a pizza peel, flour the peel and create your pizza on it.
Start by spreading the sauce all over the base. This pizza uses Tomato Sauce. Spread the Tomato Sauce Thinly yet evenly, leaving a margin for the crust.
Add the largest toppings first – typically meat or seafood, then the smaller toppings.
Add cheese last, and sprinkle it all over to help keep the toppings in place when it melts.
This pizza has the following toppings:
Bone Marrow
Mushroom
Beetroot
Arugula
Garlic
This pizza is mouthwatering as is, or you could with other pizzas as well?
Oven time
Put the Bone Marrow pizza on the middle shelf of the oven and set a timer for 10 minutes.
After approximately 10 minutes, open oven door and check on pizza.
The pizza should be done within roughly 15 minutes. Always cook to personal tastes.

About Bone Marrow
Bone Marrow is an ideal topping for pizza and can add flavor, texture, and color to any dish. It is also high in essential vitamins and minerals such as calcium, phosphorus, iron, magnesium and zinc.
The best way to use bone marrow on a pizza is by sautéing the pieces until they are slightly browned before placing them on top of the dough. To get extra flavor out of the marrow, try adding herbs like rosemary or thyme while cooking it.

Pizza Tools
When making Bone Marrow Pizza, I always recommend that you use what you have already, and avoid spending a ton of money. My recommended basic pizza tool list is…
Dough Proofing Box
If you make a lot of dough through the year, you'll find owning a pizza dough proofing box very useful.
Glass Measuring Jug
I hate taking chances with portions, so having a quality glass jug with clear to read measurements a vital kitchen tool for me.
Chef Apron
OK, not really pizza related, but a good chef apron makes me feel the part when I am making my pizzas. I'd probably wear a chef hat if I got one too!

Beetroot
Beetroot is a delicious vegetable that can add flavor and color to any pizza. This vibrant root vegetable is packed with health benefits, making it the ideal topping for anyone looking for a nutritious meal.
With its sweet, earthy flavor, beetroot can easily be integrated into different types of pizzas ranging from classic cheese and tomato to more creative combinations like smoked salmon and pesto.
Storage Ideas
Have leftover pizza? Here's what to do.
Warming up
Warm in the center of a 450 degree F oven for approximately 6 minutes, on a pizza stone if possible, until heated through. See our article on reheating pizza for more.
Freezer guide
You can store leftover pizza in the freezer for up to 3 months. Reheat from frozen as directed above until heated through.
Store in the fridge
Leftover slices of pizza may be kept in an airtight container in the fridge for up to 3 days.

Meat Pizzas
Keen on seeing more than Bone Marrow pizza? We have plenty of other Meat pizza recipes to look at, as well. Enjoy!

Pizza making FAQ
Want to know how to make delicious pizza at home? Here are some FAQ and their answers to the most common pizza making questions.
Can I use ciabatta bread for making pizza?
Yes! Breads are great to make pizza on, as it is quicker than making your own dough from scratch. Try my favourite, which is flat bread. It gets very crispy though, so don't cook it for long. Otherwise, ciabatta or italian breads are also good alternatives if you are short on time.
Can I freeze pizza dough?
You sure can! Make a batch of homemade pizza dough, make it into balls, then put each ball into a zip-top freezer bag or vacuum seal bag. Write the date on the bag, and then you can freeze your pizza dough for up to 3 months.
How do I use a pizza peel?
As soon as your dough is topped, immediately slide it onto your freshly floured pizza peel on a 15-30 degree angle, then open your oven and shimmy it onto the super-hot stone or wood fired oven base, using quick back and forth motions.
Have you made Bone Marrow Pizza?
We're all ears for your Bone Marrow Pizza review, let us know what you think! Tag us on our Pinterest, Facebook or Twitter and let us know what you thought of it! I'd love to know.
Featured image: Source