Brigadeiro
Originating from Brazil, this Brigadeiro pizza is a yummy Dessert pizza you will likely enjoy.
Created as described, this pizza gives a delightful flavor paired with a classic aroma to enjoy.
Make time to choose the best toppings and add them to a fantastic crust for you and friends to enjoy a enjoyable homemade pizza meal.
If you have a taste for Dessert pizza that has Condensed milk sauce then this pizza will be tempting.
The variety of pizzas available today is simply amazing! One reason for this is that pizza is a very versatile dish that can be made with a variety of ingredients, crusts and toppings. This allows for endless possibilities and experimentation in creating new and exciting pizza flavors.
Another reason is that pizza has been adopted and adapted by many different cultures and regions, each one adding its own unique twist to the dish. For example, you have Neapolitan pizza with its traditional ingredient and Margherita pizza with a specific mozzarella and basil toppings, also in the United States you have New York style and Chicago style pizza which are different in terms of crust and toppings.
This fusion of different cultures and ingredients has led to the creation of a wide range of pizza styles, each one with its own unique flavor profile and charm. So, whether you're in the mood for a classic pepperoni pizza or something more adventurous like a pizza with shrimp and avocado, there's sure to be a pizza out there that will satisfy your cravings.
Pizza in Brazil
In Brazil, they love their fresh fruits and vegetables such as okra, corn, Beans, coconuts, rice or manioc flour. The most favourite dish in Brazil is the feijoada, a bean stew made with pork and rice.
Take a look at some of the other pizzas from Brazil here.
Brigadeiro Pizza at a glance

| | |
| --- | --- |
| Origin | Brazil |
| Type | Dessert |
| Sauce | Condensed milk |
Brigadeiro Pizza Recipe
There is a recipe below for you to make a Brigadeiro Pizza either in your pizza oven or your kitchen oven.
Preparation time

| | |
| --- | --- |
| Dough | 2 hours |
| Assembly | 10 minutes |
| Baking | 12-20 minutes |
Brigadeiro Pizza Ingredients
Choose enough of the pizza toppings for the amount of pizzas you plan to make. The pizza sauce and dough ingredients below are designed for 3-4 pizzas, so scale up or down, based on your requirements.

Simple Pizza dough
250 ml (1 cup) lukewarm water
400 g (2 2/3 cups) plain flour, plus extra to dust
7 grams (2 tsps) dried yeast
1/4 cup (3 tbsp) extra virgin olive oil
2 teaspoons table salt
Brigadeiro Pizza Toppings
Toppings used in this pizza recipe, are;
Chocolate Powder
Strawberries

Simple Tomato Pizza Sauce
1 (6oz/170g) can of tomato paste
1 can (15oz/420g) diced or crushed tomatoes
2 cloves of garlic
1 tsp salt
1/4 small onion
1 tbsp dried Italian herbs
Want to try a different sauce? See our article on the different types of pizza sauces.
TIP
You can click on any of the tags at the bottom of this page, to find other pizzas besides Brigadeiro Pizza, that use that topping.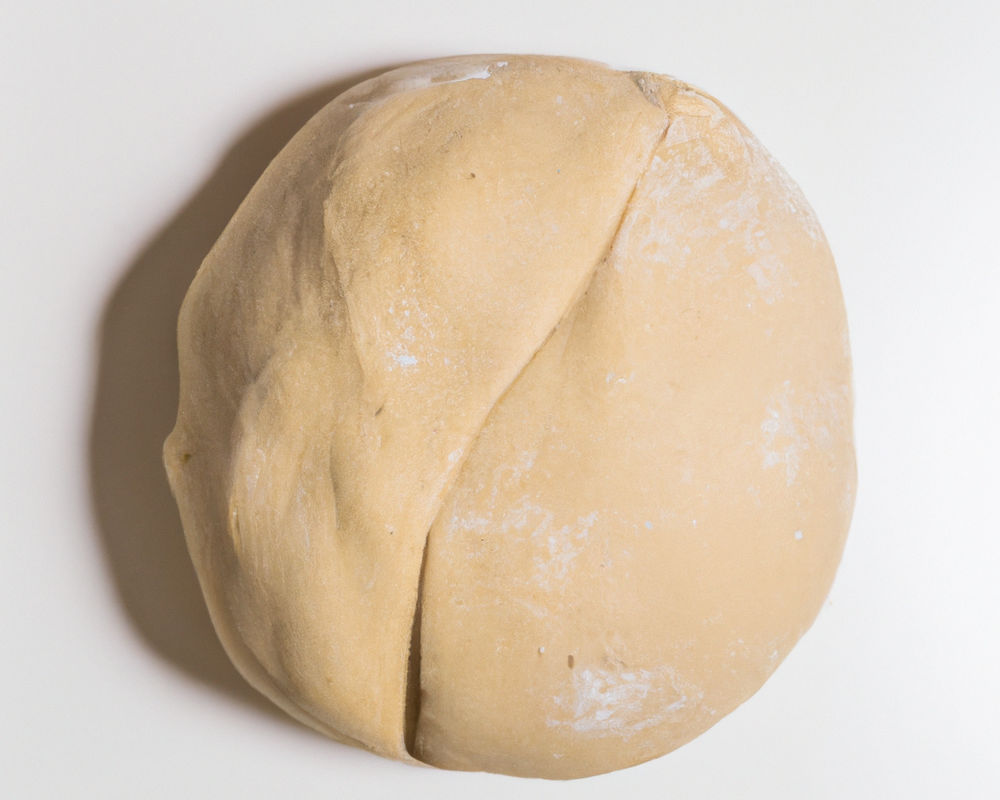 Pizza Dough Method
If you don't have much time, grab a premade pizza base at your local grocery store, or hand make your own pizza dough following the simple steps below.
Whisk yeast and lukewarm water in glass or plastic container. Let stand for approximately 5 minutes.
Add salt and flour in a large bowl. Create a hollow well in the middle and gently pour the liquid yeast mixture and oil.
Using your hands or spatula, gently combine the flour mixture until smooth. Then turn out dough onto lightly floured surface and hand knead for roughly five minutes.
Place the dough mixture in to an oiled bowl, and cover with plastic wrap. Leave in a warm place until the dough has at least risen to double in size.
Turn dough out onto a lightly floured surface. Hand knead gently for five minutes until reasonably smooth.
Divide dough mix into equal amounts, now roll out the bases to the desired size.
Sprinkle some flour on work surface before rolling out dough to prevent any sticking.
TIP: We have other dough recipes if you would like to try your hand at sourdough, poolish or more.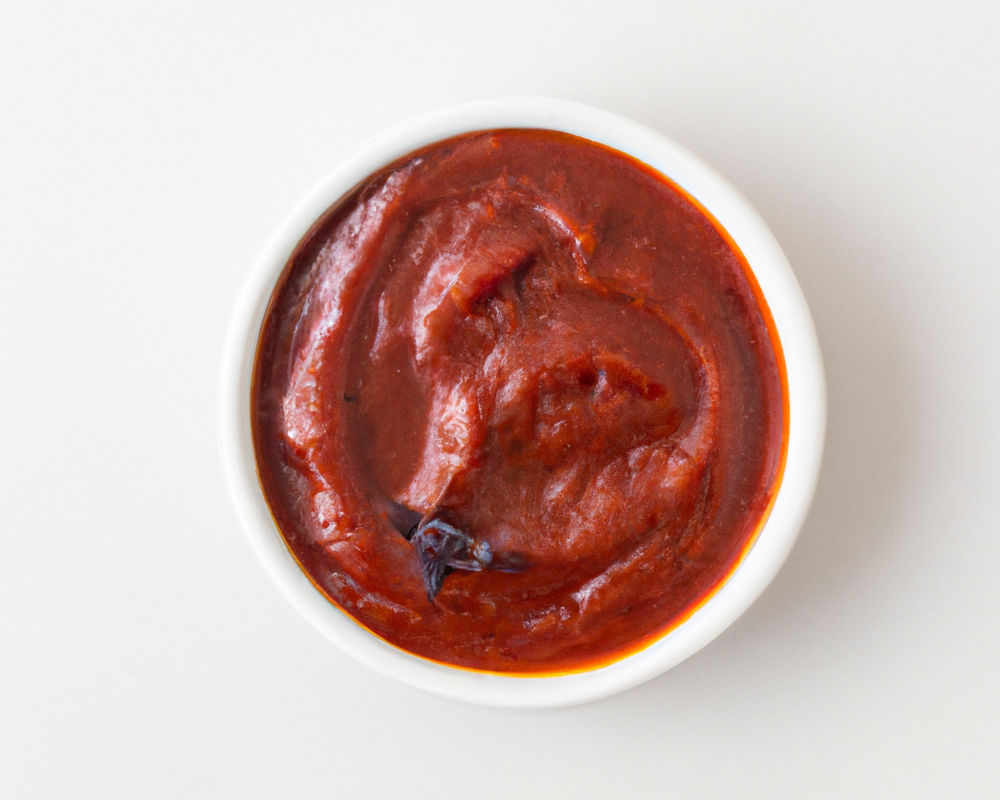 Tomato Pizza Sauce Method
You can either make your own tasty pizza sauce following the simple steps below, or you can purchase a pizza sauce at your local supermarket.
Mix ingredients in a large bowl.
Mix well using a whisk, or blender.
Leave sitting for five minutes.
Your sauce is now ready. Enjoy!
Keep sauce in fridge or freeze for future use.
If your pizza sauce is too thick, a splash of olive oil or water can help to achieve the perfect consistency.

Preparing Brigadeiro Pizza
Switch oven on to at least 450 degrees and preheat for at least 30 minutes.
Stretch out dough into a circle, on a floured surface.
If you are using a pizza steel or stone, make sure it is preheating in oven.
Now it's time to add the sauce. This recipe calls for Condensed milk. Spread the Condensed milk around the pizza base, leaving a gap at edges.
Add your ingredients in size, from the largest to smallest.
Cheese should be sprinkled on at the end.
Toppings for this pizza are;
Chocolate Powder
Strawberries
I find this pizza great on its own, or why not make some homemade garlic bread as well?
Oven time
Put the Brigadeiro pizza in the middle of your oven (on a pizza steel if you have one) and set timer for 10 minutes.
After 10 minutes, open oven and look at pizza.
The pizza should be done within roughly 15 minutes. Always cook to personal tastes.

About Chocolate
Chocolate is made from Cacao bean. The Aztecs valued the cacao bean so highly, they used it as currency. There is evidence that humans in Ecuador were eating cacao products around 5000 years ago.
Chocolate is time consuming to make, and it takes about 400 beans to make a single pound of Chocolate. 70 percent of the world's cacao comes from Africa. Dark chocolate contains heaps of antioxidants, which help your cardiovascular system.

Pizza Tools
When making Brigadeiro Pizza, I always recommend that you use what you have available, without spending lots of money. My basic pizza tool list is…
Dough Mixer
OK, so this isn't vital, but if you make enough pizza, breads, etc it is worth investing in a good mixer for your dough.
Mesh Sieve
You will find having a seive such a useful element for all your baking, not just for pizza. It's great to filter all flours through a fine mesh sieve before adding to recipes.
Pizza Peel
A pizza peel aka paddle is a crucial tool for those who are making pizza often.

Strawberries
Strawberries are firm, sweet and juicy red fruit, and is one of over 20 species of flowering plants in the Rose family. Strawberries don't need to be red; there are plenty of other colours for strawberries.
Strawberries contain more vitamin C than oranges. They are low in calories and also high in vitamins C, B6 and K. Believe it or not, some people have Fragariaphobia, which is a fear of strawberries.
Strange Pizza Facts
Here are some facts about pizza.
Most pizzas made in 12 hours (team)
The Asociación Propietarios de Pizzerías y Casas de Empanadas de la Argentina (Argentina) in Buenos Aires, Argentina used five ovens to make 11,089 pizzas between 8.00am and 8.00pm on 11 November 2018.
The most popular pizza cheese
You guessed it! Mozzarella is one of the most popular pizza toppings around the world, no matter what country you are in.
We love maths
There is a mathematical theorem named after pizza cutting. The pizza theorem is so called because it mimics a traditional pizza slicing technique. It states that the equality of two areas that arise when one partitions a disk in a certain way.

Dessert Pizzas
Keen on seeing more than Brigadeiro pizza? We have plenty of other Dessert pizza recipes to look at, as well. Enjoy!

Pizza making FAQ
Want to know how to make fantastic pizza at home? Here are some FAQ and their answers to the most common pizza making questions.
How to freeze pizza slices?
You can freeze pizza slices in small zip lock bags or plastic wrap, as long as it is air tight.
How long does a pizza take to cook?
A pizza can cook in as little as 90 seconds in a very hot pizza oven, or as long as 15-20 minutes in a typical kitchen oven. It also depends on the thickness of the base, and the amount of toppings included.
What kind of yeast for pizza dough?
For pizza, you can use either dry Yeast or fresh yeast. The importance thing here is that the yeast is still active, and not too old.
Have you made Brigadeiro Pizza?
Your thoughts on Brigadeiro Pizza will help us improve, let us know! Tag us on our Pinterest, Facebook or Twitter and let us know what you thought of it! I'd love to know.
Featured image: Source