Broccoli
First made in South Korea, this Broccoli pizza is a mouth watering vegetarian pizza worth eating.
Baked with care, this pizza style provides an enticing flavor, perfectly matched with a supreme scent to enjoy.
Use your time to get the best ingredients and complement them with the perfect crust for your family to take part in a out of this world pizza meal together.
If you enjoy Vegetarian pizza that has White sauce this may be what you have been searching for.
There are a few reasons why people find pizza so delicious! First, the combination of warm, gooey cheese and flavorful sauce is a taste sensation. The cheese adds a rich, creamy texture and the sauce adds a nice balance of acidity and sweetness.
Second, people love the variety of toppings that can be added to a pizza. From classic toppings like pepperoni and mushroom, to more unique options like pineapple and bacon, there's something for everyone. Third, Pizza is an easy and convenient food, it can be made quickly and can be taken to go, delivered or it can be a perfect food for parties, events and gatherings.
Lastly, pizza has a universal appeal, it can be found in almost every culture in some form, and it's a comfort food for many people. So, all in all, Pizza is delicious because of its taste, texture, variety, convenience and its universal appeal.
Pizza in South Korea
Pizza isn't regularly consumed in South Korea, compared to many other local dishes. Most South Korean meals are based on rice, Meat, seafood and vegetables. The very tasty Kimchi is served with just about every meal.
Take a look at some of the other pizzas from South Korea here.
Broccoli Pizza at a glance

| | |
| --- | --- |
| Origin | South Korea |
| Type | Vegetarian |
| Sauce | White Sauce |
Broccoli Pizza Recipe
There is a recipe below for you to make a Broccoli Pizza either in your backyard pizza oven or your kitchen oven.
Preparation time

| | |
| --- | --- |
| Dough | 2 hours |
| Assembly | 10 minutes |
| Baking | 12-20 minutes |
Broccoli Pizza Ingredients
Ensure you have enough pizza toppings for the amount of pizzas you plan to make. The pizza sauce and dough ingredients below are designed for 3-4 pizzas, so scale up or down, based on your requirements.

Simple Pizza dough
400 g (2 2/3 cups) 00 or pizza flour
1 cup (250 ml) luke-warm water
2 tsps (7 g sachet) dried yeast
2 tsps salt
3 tbsps (1/4 cup) olive oil
Broccoli Pizza Toppings
Toppings used in this pizza recipe, are;
Mozzarella
Broccoli
Almonds

Simple White Sauce
2 tbsp butter (unsalted)
2 tbsp plain flour
1 1/4 cup milk
1/4 cup shredded parmesan
2 minced garlic cloves
1/8 tsp black pepper
1/4 tsp sea salt
Want to try a different sauce? See our article on the different types of pizza sauces.
TIP
You can click on any of the tags at the bottom of this page, to find other pizzas besides Broccoli Pizza, that use that topping.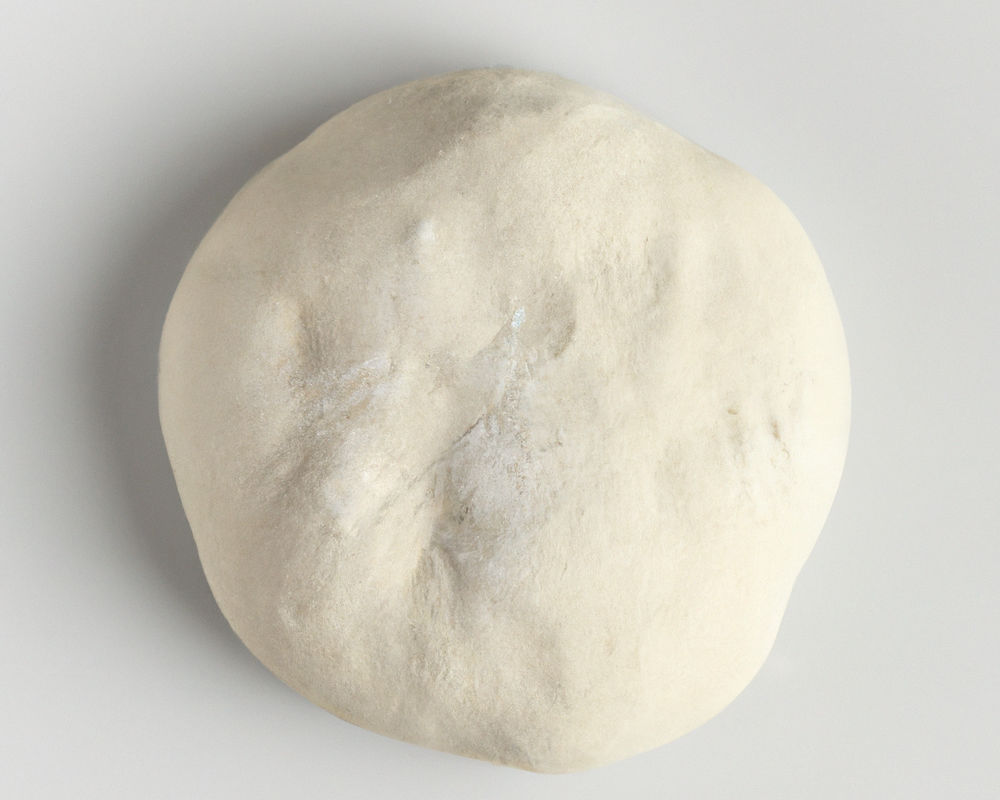 Pizza Dough Method
You can either make your own pizza dough following the simple steps below, or you can purchase a premade base at your local store.
Whisk the lukewarm water and yeast in a plastic or glass jug. Let mixture stand for five minutes.
Add salt and flour in a large bowl. Create a hollow well in the middle and gently pour the liquid yeast mixture and oil.
Using a spatula, or your hands, mix the dough really well until smooth. Turn out dough onto a lightly floured work surface and knead for five minutes.
Lightly oil a bowl, and place dough in it and cover with plastic wrap. Leave in a warm place to rise for 30 minutes to an hour, or until it doubles in size.
Turn dough out onto a lightly floured surface and knead gently for another 5 minutes or until smooth.
Sprinkle a little flour on the bench before rolling to prevent dough from sticking.
Divide the dough into balls, and roll out bases to desired size.
TIP: We have other dough recipes if you would like to try your hand at sourdough, poolish or more.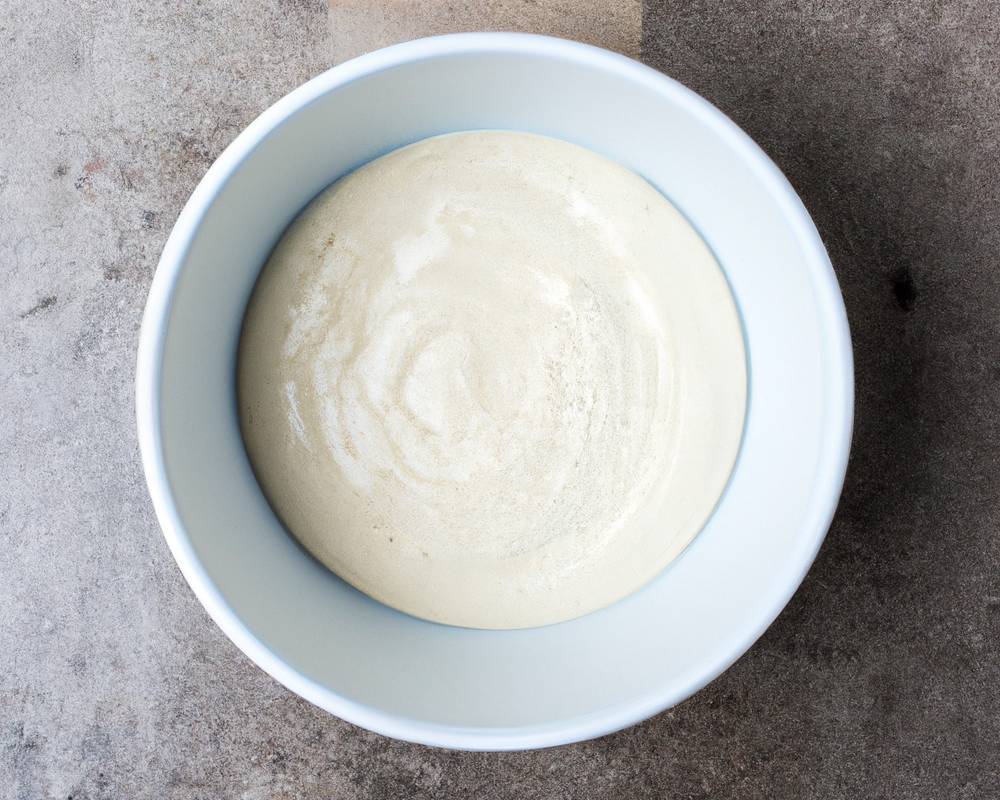 Easy White Pizza Sauce Method
You can make this delicious pizza sauce following the simple steps below, or you can purchase a pizza sauce at your local store.
Melt the butter in small saucepan over medium heat. Whisk flour in, and continue whisking for another 1-2 minutes.
Whisk constantly whilst slowly adding milk, until smooth, bubbly and thickened.
Whisk in the pepper, garlic and salt.
Slowly add parmesan cheese and whisk for 30 seconds more. Take off heat and continue whisking until parmesan is melted and sauce becomes smooth. Now, set aside to cool.
Don't boil after adding cheese or sauce may curdle. Once cool, use on pizzas straight away. May be refrigerated for up to five days.
Give your pizza sauce a spicy kick by adding some chilli or sweet chilli sauce to the recipe.

Preparing Broccoli Pizza
Preheat your oven to at least 450 degrees for 30 minutes or longer.
Spread out pizza dough on floured surface.
If you have a pizza peel, you can create your pizza on it (after flouring).
Start by spreading the sauce all over the base. This pizza uses White Sauce. Spread the White Sauce Thinly yet evenly, leaving a margin for the crust.
Add the largest toppings first – typically meat or seafood, then the smaller toppings.
Add cheese last, and sprinkle it all over to help keep the toppings in place when it melts.
This pizza has the following toppings:
Mozzarella
Broccoli
Almonds
I find this pizza great on its own, or why not with other pizzas as well?
Cooking time
Put the Broccoli pizza in oven, and set alarm for ten minutes.
After 10 minutes, open oven and look at pizza.
The pizza should be done within roughly 15 minutes. Always cook to personal tastes.

About Mozzarella
Fresh Mozzarella is typically white, however when seasoned it can change to light yellow, depending on the animal's diet. Due to its high moisture content, it is traditionally served the day after it is made, however it can be kept in brine for a week, or even longer if packaged well.
Mozzarella was first cited in an Italian cookbook in 1570. Nowadays, Mozzarella can be twisted to form a plait, and called Treccia. You can also buy it as a smoked cheese, called Affumicata.

Pizza Tools
When making Broccoli Pizza, it's always handy to have the right pizza making tools. Here's what items I always recommend…
Pastry Brush
If you ever coat your dough in water, oil, eggs or more, then you need a pastry brush. These brushes tend to be cheap to have and very handy to use.
Kitchen Scales
Do you have quality digital kitchen scales? It's a great tool for any chef or pizza cook.
Pizza Scissors
These may seem like a weird tool to some, however other pizzaiolo's swear by using scissors instead of a traditional pizza cutter.

Almonds
Almonds are great for your heart, and have one of the highest contents of proteins out of all nuts. Strangely, Almonds turn out to be related to Peaches, the fruit. They have also been proven to help lower cholesterol levels.
40 percent of the world's almonds are used to make Chocolate. It takes 1000 pounds of Almonds just to make a single pint of almond oil.
Facts about Pizza
What do you think about these facts?
Salami in space
Pizza Hut made history when they sent a 6-inch salami pizza via a Russian rocket to the International Space Station. Russian cosmonaut Yuri Usachov munched on the treat and even took marketing photos.
We love maths
There is a mathematical theorem named after pizza cutting. The pizza theorem is so called because it mimics a traditional pizza slicing technique. It states that the equality of two areas that arise when one partitions a disk in a certain way.
One million deliveries
Pizza chain Domino's rules the pizza delivery market, delivering at least a million deliveries each day all over the world.

Vegetarian Pizzas
Keen on seeing more than Broccoli pizza? We have plenty of other Vegetarian pizza recipes to look at, as well. Enjoy!

Pizza making FAQ
Planning to make fantastic pizzas at home? Here are some expert answers to some of the most common pizza making questions.
Can I use Baking Powder instead of yeast?
I don't recommend using baking powder as a replacement at all. Baking powder is a chemical leavener. It isn't the same as yeast at all. Yeast is an organism that enables pizza dough to develop richer flavors and texture. Types of bread that are made with chemical leaveners are a totally different texture than pizza.
Can I use durum wheat flour for pizza dough?
It depends; if it's fine enough, yes. Durum wheat is a variety that is usually ground down to make semolina, which is used to make pasta. If it is ground into a finer flour, it can be used to make pizza dough and breads.
Should I double every ingredient when making pizza dough?
Not typically, no. If a pizza recipe states that, it may be inferring that to get twice the dough you need twice the ingredients. See our baker's percentage guide on why we should use baker's percent rather than fixed ingredient amounts. It makes a lot of sense!
Have you made Broccoli Pizza?
Share your experience with Broccoli Pizza with us! Tag us on our Pinterest, Facebook or Twitter and let us know what you thought of it! I'd love to know.
Featured image: Source