Broccoli
This Pizza variation is a delicious white pizza with Broccoli commonly topped alongside with Ricotta Cheese mixed with garlic, Mozzarella, and fresh lemon zest.
A combination of Ricotta, Pecorino Romano, and Mozzarella topped with crispy Broccoli makes this an easy and simple recipe that you can do for a weeknight meal with the family.
Try to use a fresh Broccoli for a crispier texture and flavor.
In the mood for a Vegetarian pizzas with a Tomato sauce? Well then check this pizza out.
Experimenting with different pizza toppings is a great way to discover new and exciting flavor combinations! The possibilities are endless, from classic toppings like pepperoni and mushrooms, to more adventurous options like BBQ chicken and pineapple.
By trying different pizza toppings, you open yourself up to a world of new tastes and textures that you may have never considered before. Plus, it can also be a great way to try new foods and ingredients that you may have been hesitant to try in other dishes. Also by experimenting with different topping combinations you can create a pizza that truly suits your personal taste and preferences. You might be surprised how much you enjoy a topping you've never tried before.
Plus, it's just plain fun! There's nothing quite like biting into a slice of pizza loaded with your favorite toppings and realizing you've created your perfect meal. So go ahead and be daring, try something new, and don't be afraid to experiment with different pizza toppings!
Pizza in USA
According to recent articles and research, the most popular foods in the USA are burgers, hot dogs, french fries, cookies and in fifth place, Pizza.
Take a look at some of the other pizzas from USA here.
Broccoli Pizza at a glance

| | |
| --- | --- |
| Origin | USA |
| Type | Vegetarian |
| Sauce | Tomato Sauce |
Broccoli Pizza Recipe
Below we've put together a recipe for you to make your own homemade Broccoli Pizza either in your wood fired pizza oven or on a pizza stone in your oven.
Preparation time

| | |
| --- | --- |
| Dough | 2 hours |
| Assembly | 10 minutes |
| Baking | 12-20 minutes |
Broccoli Pizza Ingredients
Choose enough pizza toppings for the amount of pizzas you will be creating. The pizza sauce and dough ingredients below are designed for 3-4 pizzas, so add more or less, if required.

Simple Pizza dough
7 grams (2 tsps) dried yeast
250 ml (1 cup) lukewarm water
400 g (2 2/3 cups) plain flour, plus extra to dust
2 teaspoons table salt
1/4 cup (3 tbsp) extra virgin olive oil
Broccoli Pizza Toppings
Toppings used in this pizza recipe, are;
Ricotta
Broccoli
Spinach
Tomato

Tomato Pizza Sauce
1 can (15oz/420g) crushed or diced tomatoes
1 small can (6oz/170g) tomato paste
Two garlic cloves
1 tbsp dried Italian herbs
1 tsp salt
1/4 small brown onion
Want to try a different sauce? See our article on the different types of pizza sauces.
TIP
You can click on any of the tags at the bottom of this page, to find other pizzas besides Broccoli Pizza, that use that topping.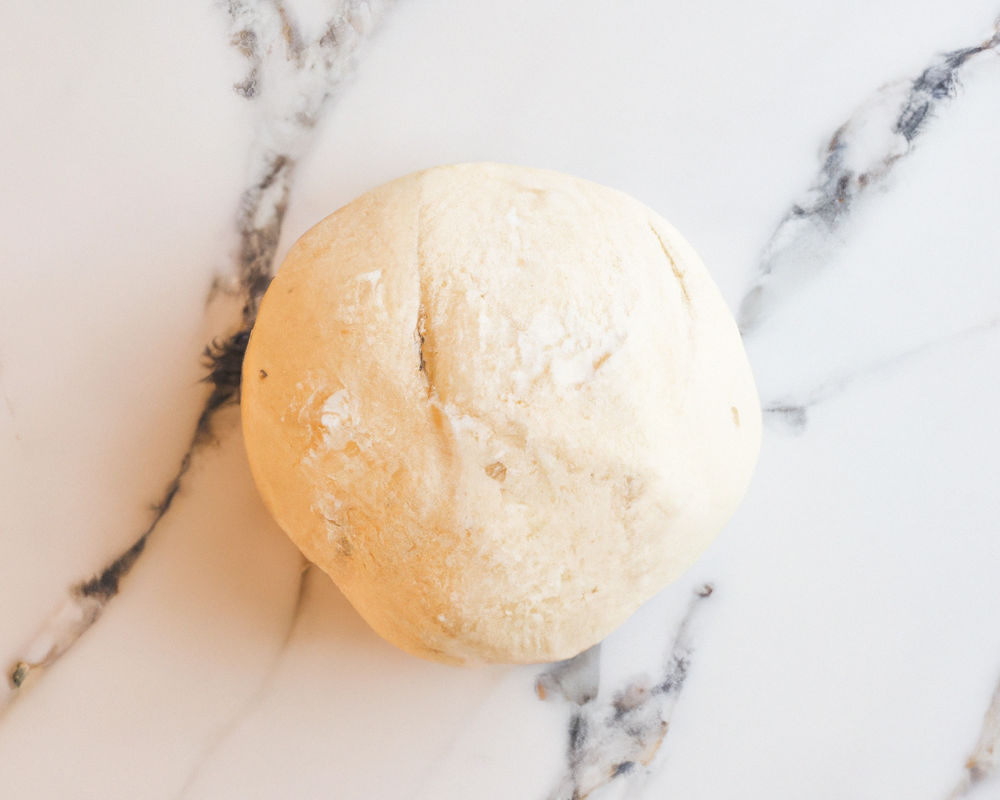 Pizza Dough Method
You can either make your own dough following the simple steps below, or you can purchase a premade pizza base at your local store.
Whisk yeast and lukewarm water in glass or plastic container. Let stand for approximately 5 minutes.
Add salt and flour in a large bowl. Create a hollow well in the middle and gently pour the liquid yeast mixture and oil.
Using your hands or spatula, gently combine the flour mixture until smooth. Then turn out dough onto lightly floured surface and hand knead for roughly five minutes.
Place the dough mixture in to an oiled bowl, and cover with plastic wrap. Leave in a warm place until the dough has at least risen to double in size.
Turn dough out onto a lightly floured surface. Hand knead gently for five minutes until reasonably smooth.
Divide dough mix into equal amounts, now roll out the bases to the desired size.
Sprinkle some flour on work surface before rolling out dough to prevent any sticking.
TIP: We have other dough recipes if you would like to try your hand at sourdough, poolish or more.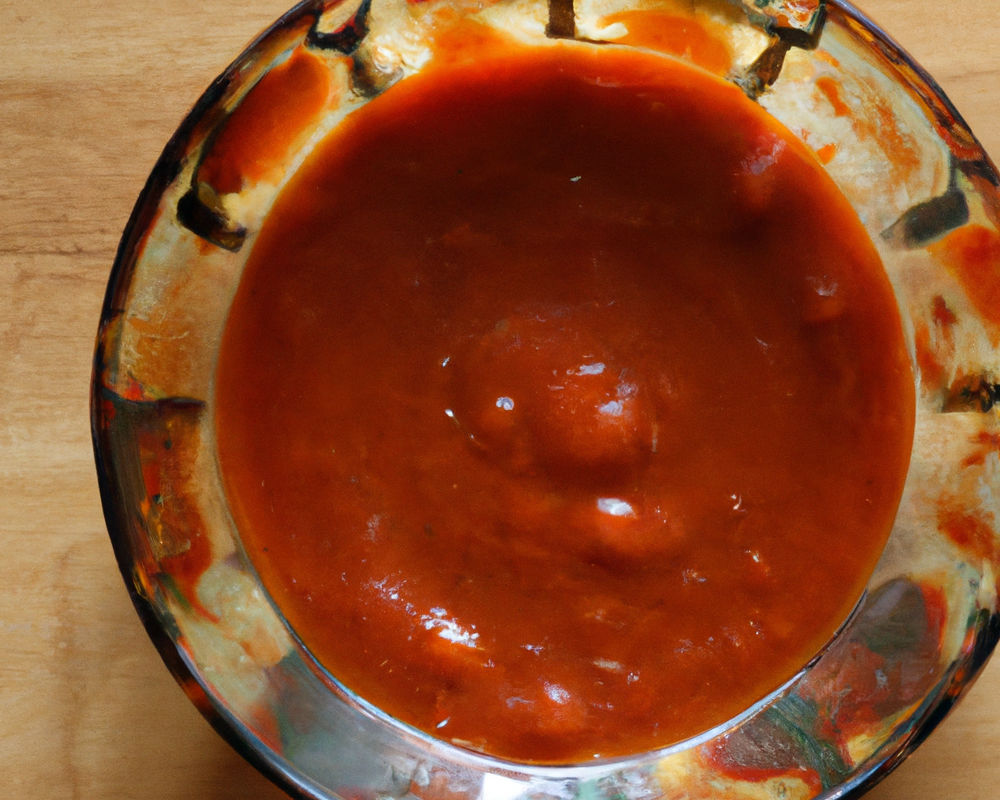 Tomato Pizza Sauce Method
It takes around five minutes to make this tasty pizza sauce following the simple steps below, or you can purchase a bottle of pizza sauce at your local supermarket.
Blend all sauce ingredients in a large bowl.
Ensure all ingredients are mixed together well.
Keep mixture sitting for five minutes.
Your sauce is now ready to add to your pizza bases.
Sauce will last up to 3 days in fridge.
May keep in fridge for up to 5 days.

Preparing Broccoli Pizza
Turn your oven on to 450-500 degrees or more and preheat for at least 30 minutes.
Spread out the dough in a rough circle, on a floured board or surface.
If you are using a baking pan, then create the pizza in that.
Open the sauce container, and start to spread the Tomato Sauce. Spread the Tomato Sauce around the whole base, taking care to leave a gap at edges.
Add the ingredients in size order, from large to small.
Cheese gets added last.
The toppings to add to this pizza are;
Ricotta
Broccoli
Spinach
Tomato
This pizza is delicious as is, or you could pair it with another pizza as well?
Baking time
Put the Broccoli pizza in the middle of your oven (on a stone if you have one) and set timer for 10 minutes.
In 10 minutes, open oven door and check.
The pizza should take roughly 15 minutes to cook, adjust time to cook to personal taste.

About Spinach
The leafy Green vegetable, Spinach, originated in Persia, and then introduced to China in the 7th century. In the 12th century, it came to Europe and spread across the globe from there. It is known as "Persian Green" in China.
Spinach is packed with potassium, magnesium, iron, and vitamins C and E. Regular consumption can boost your protein, iron, and your immunity.

Pizza Tools
When making Broccoli Pizza, I always recommend that you use what you have already, and avoid spending a ton of money. My recommended basic pizza tool list is…
Food Containers
Leftovers need to go somewhere, and I hate using lots of plastic wrap or alfoil. I prefer good air tight clear containers for my fridge.
Dough Containers
Dough storage containers must be of high quality and airtight.
Quality Food Containers
Leftovers need to go somewhere, and I don't enjoy using aluminium foil or plastic wrap all the time. A couple of good air tight containers should be in every home.

Ricotta
An Italian whey cheese, Ricotta is created from made from cow, goat, sheep or Italian water buffalo milk whey, which remains after the production of other types of cheeses.
Ricotta is light and Creamy with a delicate, slightly grainy texture which can be used on its own or added to both sweet and savoury dishes. Ricotta is considered one of the healthiest cheeses, containing less salt and only 10 per cent fat, of which 6 per cent is saturated.
Pizza Trivia
Here are some interesting facts about pizza.
Most expensive pizza sold at an online auction
The "Pizza Royale 2007", created by Domenico Crolla (UK/Italy) for the premiere of Casino Royale (2007), was auctioned off for charity on eBay to an Italian lawyer for a record £2,150 US$3,321.
Longest calzone
The longest calzone came in at a whopping length of 18.22 m (59 ft 9.5 in) in July 2019. It was achieved by The Vaughan Pizza Fest and Roberto Vergalito (both Canada) at Revel Park in Vaughan, Ontario, Canada.
The first pizzeria in the US
The first pizzeria in the US opened in 1905 in Manhattan. Italian-American Gennaro Lombardi started his mini-pizza business at his street-front shop. Sadly, the shop no longer stands where it was, however Lombardi's are still operating with the same oven it used upon opening.

Vegetarian Pizzas
Keen on seeing more than Broccoli pizza? We have plenty of other Vegetarian pizza recipes to look at, as well. Enjoy!

Pizza making FAQ
Below we've compiled the most common pizza making questions and provided expert answers. Are you looking for how to make delicious pizza at home? Please read on!
How to keep pizza warm in oven?
You can normally keep a pizza warming in an oven on a low temperature for an hour or longer. Keep an eye on the pizza regularly, and adjust the temperature if required.
What makes pizza greasy?
A pizza can get greasy from too much oil, an oily environment or oily toppings, such as high moisture mozzarella, seafood and the like.
When to put basil on pizza?
Fresh Basil should be placed on top of the pizza after baking, a minute or two after it is taken from the oven. This way, it stays fresh and not burnt.
Have you made Broccoli Pizza?
Give us your feedback on Broccoli Pizza ! Tag us on our Pinterest, Facebook or Twitter and let us know what you thought of it! I'd love to know.
Featured image: Source