Buffalo Chicken
The most common topping of Buffalo Chicken pizza are shredded Chicken, spicy buffalo Sauce, blue Cheese crumbles, and cilantro.
This pizza can be easily defined as the combination of all of the best Chicken wing flavors into a satisfying gourmet pizza recipe. that is simple and easy to make.
If you love buffalo wings, you're going to really enjoy this pizza!
In the mood for a Meat pizza using a Chili sauce? Then keep scrolling for this recipe.
Experimenting with different pizza toppings is a great way to discover new and exciting flavor combinations! The possibilities are endless, from classic toppings like pepperoni and mushrooms, to more adventurous options like BBQ chicken and pineapple.
By trying different pizza toppings, you open yourself up to a world of new tastes and textures that you may have never considered before. Plus, it can also be a great way to try new foods and ingredients that you may have been hesitant to try in other dishes. Also by experimenting with different topping combinations you can create a pizza that truly suits your personal taste and preferences. You might be surprised how much you enjoy a topping you've never tried before.
Plus, it's just plain fun! There's nothing quite like biting into a slice of pizza loaded with your favorite toppings and realizing you've created your perfect meal. So go ahead and be daring, try something new, and don't be afraid to experiment with different pizza toppings!
Pizza in USA
According to recent articles and research, the most popular foods in the USA are burgers, hot dogs, french fries, cookies and in fifth place, Pizza.
Take a look at some of the other pizzas from USA here.
Buffalo Chicken Pizza at a glance

| | |
| --- | --- |
| Origin | USA |
| Type | Meat |
| Sauce | Chili Sauce |
Buffalo Chicken Pizza Recipe
There is a recipe below for you to make a Buffalo Chicken Pizza using a wood pizza oven or on a pizza stone in your oven.
Preparation time

| | |
| --- | --- |
| Dough | 2 hours |
| Assembly | 10 minutes |
| Baking | 12-20 minutes |
Buffalo Chicken Pizza Ingredients
Choose enough pizza toppings for the amount of pizzas you will be creating. The pizza sauce and dough ingredients below are designed for 3-4 pizzas, so scale up or down, based on your requirements.

Simple Pizza dough
400 g (2 2/3 cups) plain flour, plus extra to dust
250 ml (1 cup) lukewarm water
7 grams (2 tsps) dried yeast
2 teaspoons table salt
1/4 cup (3 tbsp) extra virgin olive oil
Buffalo Chicken Pizza Toppings
Toppings used in this pizza recipe, are;
Chicken Breast
Monterey Jack Cheese
Blue Cheese
Spring Onion
Olive Oil

Simple Chili Pizza Sauce
6 oz (170gms) tomato paste
2/3 cup water
1/4 cup olive oil
2 cloves garlic, finely grated
1 tsp. fried red chilli flakes
1 tsp. dried Italian herb seasoning
salt, to taste
Want to try a different sauce? See our article on the different types of pizza sauces.
TIP
You can click on any of the tags at the bottom of this page, to find other pizzas besides Buffalo Chicken Pizza, that use that topping.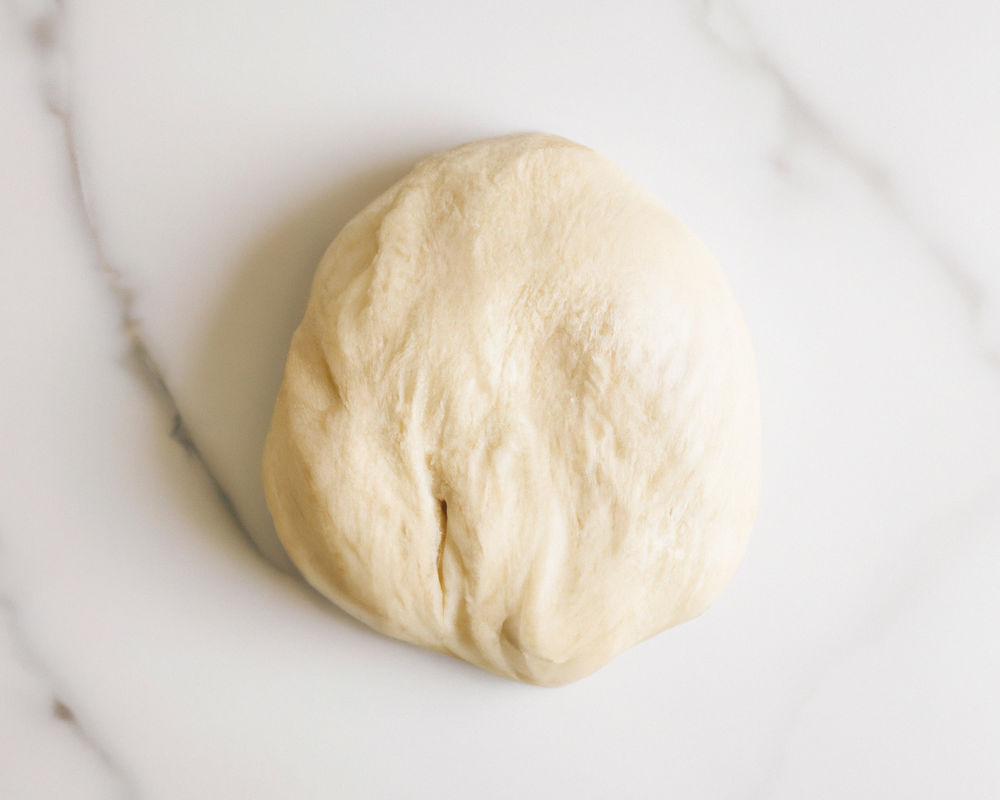 Pizza Dough Method
If you don't have much time, grab a premade pizza base at your local grocery store, or hand make your own pizza dough following the simple steps below. Some shops even carry premade pizza dough in balls.
Whisk yeast and lukewarm water in a jug. Stand for around five minutes.
Add the salt and flour in a large bowl. Create a hollow centre in the flour. Slowly pour the liquid yeast mixture and oil.
Using your hands or spatula, gently combine the flour mixture until smooth. Then turn out dough onto lightly floured surface and hand knead for roughly five minutes.
Place the dough mixture in to an oiled bowl, and cover with plastic wrap. Leave in a warm place until the dough has at least risen to double in size.
Turn dough out onto a lightly floured surface. Hand knead gently for five minutes until reasonably smooth.
Sprinkle some flour on work surface before rolling out dough to prevent any sticking.
Divide dough mix into equal amounts, now roll out the bases to the desired size.
TIP: We have other dough recipes if you would like to try your hand at sourdough, poolish or more.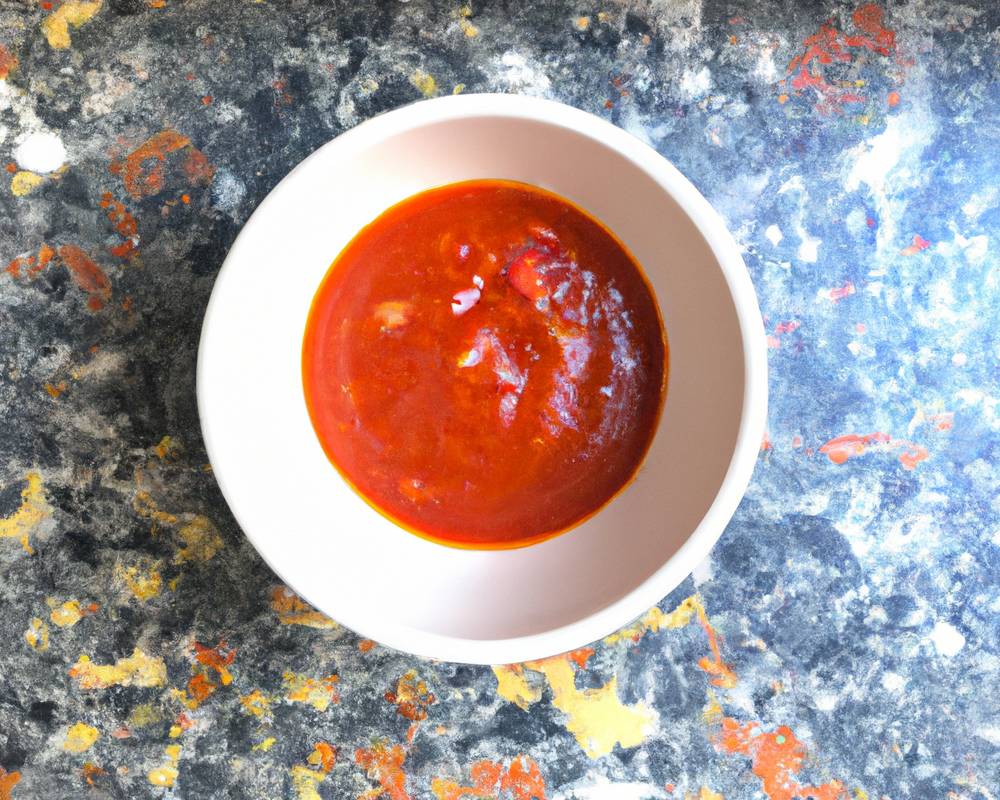 Chili Sauce Method
You can either make your own pizza sauce following the simple steps below, or you can purchase a pizza sauce at your local store.
Combine all the ingredients in a clean, sterile jar.
Refrigerate for at least 2-3 hours before using, for the flavours to mingle.
Store refrigerated for 2-3 weeks, frozen for 3 months.
If you find your pizza sauce is too thick, add a splash of olive oil or water to get the perfect consistency.

Preparing Buffalo Chicken Pizza
Switch oven on to at least 450 degrees and preheat for at least 30 minutes.
Stretch out dough into a circle, on a floured surface.
If you are using a pizza steel or stone, make sure it is preheating in oven.
Now it's time to add the sauce. This recipe calls for Chili Sauce. Spread the Chili Sauce around the pizza base, leaving a gap at edges.
Add your ingredients in size, from the largest to smallest.
Cheese should be sprinkled on at the end.
Toppings for this pizza are;
Chicken Breast
Monterey Jack Cheese
Blue Cheese
Spring Onion
Olive Oil
This pizza is awesome as is, or you could with other pizzas as well?
Cooking
Put the Buffalo Chicken pizza on the middle shelf in oven, and wait ten minutes.
After 10 minutes, open the door and check the pizza.
This pizza should take approximately 15 minutes, however allow it to cook to personal taste.

About Chicken
The most common type of poultry to eat in the world, is Chicken. Humans have been eating Chicken since around 600BC. It is often prepared by frying, baking, BBQ, grilling and boiling.
The the color of the hen's earlobes effects the color of the shells on the eggs they produce. Studies have shown that there are more than 33 billion Chickens around the globe. There is scientific proof that Chickens have common ancestry with the Tyrannosaurus rex.

Pizza Tools
When making Buffalo Chicken Pizza, it's always handy to have the right pizza making tools. Here's the basic pizza tools that I always suggest…
Bench Scrapers
Good quality metal or plastic bench scrapers make it so much esier to both cut your dough, and scrape your bench. I prefer plastic to avoid scratching my bench.
Measuring Cups
Pizza making is all about precision, so having a full set of both wet and dry measuring cups on hand is critical. It is so important when making pizza dough to accurately measure all your ingredients.
Measuring Cups
Pizza making is all about precision. Having a set of both dry and wet measuring cups on hand is vital to accurately measure all your ingredients.

Blue Cheese
The cultures of the mold Penicillium, gives Blue Cheese its unusual blue spots and veins. Mostly made from cow's milk, Blue Cheese can also be made with goat's milk or sheep's milk.
Blue cheese is rich in calcium and other nutrients, however you should eat it in moderation, thanks to the high levels of sodium, saturated fat and high calories.
Storage Tips
Here are a few storage tips, if you have any dough or pizza left over after the meal.
Store in the fridge
Leftover slices of pizza may be kept in an airtight container in the fridge for up to 3 days.
Reheating pizza
Warm in the center of a 450 degree F oven for approximately 6 minutes, on a pizza stone if possible, until heated through. See our article on reheating pizza for more.
Freezer guide
You can store leftover pizza in the freezer for up to 3 months. Reheat from frozen as directed above until heated through.

Meat Pizzas
Keen on seeing more than Buffalo Chicken pizza? We have plenty of other Meat pizza recipes to look at, as well. Enjoy!

Pizza making FAQ
Want to know how to make fantastic pizza at home? Here are some FAQ and their answers to the most common pizza making questions.
How to defrost pizza dough?
You should defrost frozen pizza dough by leaving it in a warm place for at least a few hours. You can also then use the defrost mode on your microwave to speed up the process a little.
Can I make pizza without making pizza dough?
Absolutely! Just buy a premade base at your shopping centre, or even ask your local pizza store if they will sell you some bases or dough. It's amazing how many people will willingly do this, to encourage you to start your homemade pizza hobby.
Can I use Baking Powder instead of yeast?
I don't recommend using baking powder as a replacement at all. Baking powder is a chemical leavener. It isn't the same as yeast at all. Yeast is an organism that enables pizza dough to develop richer flavors and texture. Types of bread that are made with chemical leaveners are a totally different texture than pizza.
Have you made Buffalo Chicken Pizza?
What did you think of Buffalo Chicken Pizza ? We're curious! Tag us on our Pinterest, Facebook or Twitter and let us know what you thought of it! I'd love to know.
Featured image: Source