Bulgogi
Beef bulgogi is Korean Barbecue Beef
Baked with love, the following pizza enjoys a delicious flavor with a sublime scent to enjoy.
Spend the time to find high quality ingredients and complement them with the perfect crust for your family and friends to enjoy a gratifying meal.
If you enjoy Meat pizza that has White sauce then we've got a treat for you.
Pizza is the perfect food for any meal of the day, but it's especially great for lunch and dinner. For lunch, it's a quick and easy option that will fill you up and give you the energy you need to power through the rest of your day. Plus, with so many toppings to choose from, you'll never get bored of having pizza for lunch.
For dinner, it's a classic comfort food that brings people together. Whether you're having a casual dinner with friends or a formal dinner with family, pizza is a crowd-pleaser that everyone can enjoy. And let's not forget that pizza is customizable, you can make it as healthy or indulgent as you want.
You can add vegetables for a more balanced meal or go for a classic pepperoni for a satisfying cheesy bite. Overall, pizza's versatility, convenience, and tastyness make it the perfect food for lunch and dinner.
Pizza in South Korea
Pizza isn't regularly consumed in South Korea, compared to many other local dishes. Most South Korean meals are based on rice, Meat, seafood and vegetables. The very tasty Kimchi is served with just about every meal.
Take a look at some of the other pizzas from South Korea here.
Bulgogi Pizza at a glance

| | |
| --- | --- |
| Origin | South Korea |
| Type | Meat |
| Sauce | White Sauce |
Bulgogi Pizza Recipe
If you love pizza, you're in for a treat! We've created a recipe for a delicious home baked Bulgogi Pizza that can be made in your backyard pizza oven or on a pizza steel in your oven.
Preparation time

| | |
| --- | --- |
| Dough | 2 hours |
| Assembly | 10 minutes |
| Baking | 12-20 minutes |
Bulgogi Pizza Ingredients
Choose enough of the toppings that you will need for the amount of pizzas you plan to make. The pizza sauce and dough ingredients below are designed for 3-4 pizzas, so add more or less, if required.

Simple Pizza dough
400 g (2 2/3 cups) plain flour, plus extra to dust
250 ml (1 cup) lukewarm water
7 grams (2 tsps) dried yeast
2 teaspoons table salt
1/4 cup (3 tbsp) extra virgin olive oil
Bulgogi Pizza Toppings
Toppings used in this pizza recipe, are;
Beef Bulgogi
Olives
Mushroom
Corn
Hot Korean Chili Peppers

White Pizza Sauce
2 tbsp unsalted butter
2 tbsp all-purpose flour
1 1/4 cup milk, (2% or whole milk)
1/4 cup parmesan cheese, shredded
2 garlic cloves, pressed or finely grated
1/4 tsp sea salt
1/8 tsp black pepper
Want to try a different sauce? See our article on the different types of pizza sauces.
TIP
You can click on any of the tags at the bottom of this page, to find other pizzas besides Bulgogi Pizza, that use that topping.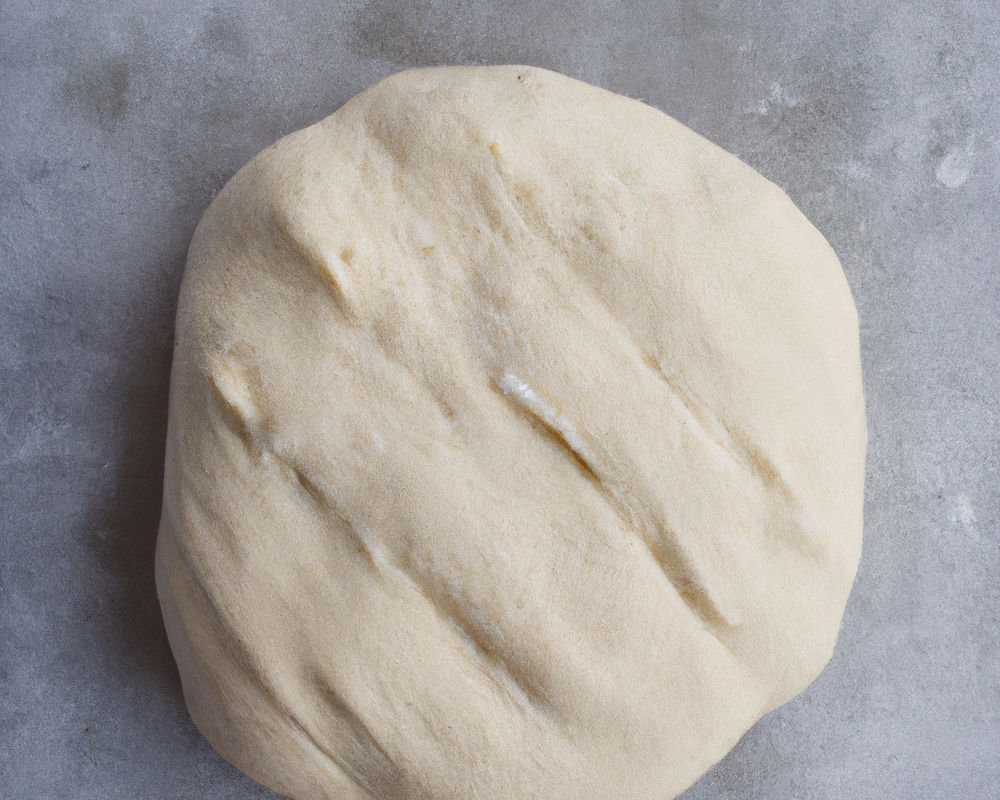 Pizza Dough Method
Either make your own pizza dough following the simple steps below, or buy a premade pizza base at your local store.
Whisk yeast and lukewarm water in a jug. Stand for around five minutes.
Add the salt and flour in a large bowl. Create a hollow centre in the flour. Slowly pour the liquid yeast mixture and oil.
Using your hands or spatula, gently combine the flour mixture until smooth. Then turn out dough onto lightly floured surface and hand knead for roughly five minutes.
Place the dough mixture in to an oiled bowl, and cover with plastic wrap. Leave in a warm place until the dough has at least risen to double in size.
Turn dough out onto a lightly floured surface. Hand knead gently for five minutes until reasonably smooth.
Sprinkle some flour on work surface before rolling out dough to prevent any sticking.
Divide dough mix into equal amounts, now roll out the bases to the desired size.
TIP: We have other dough recipes if you would like to try your hand at sourdough, poolish or more.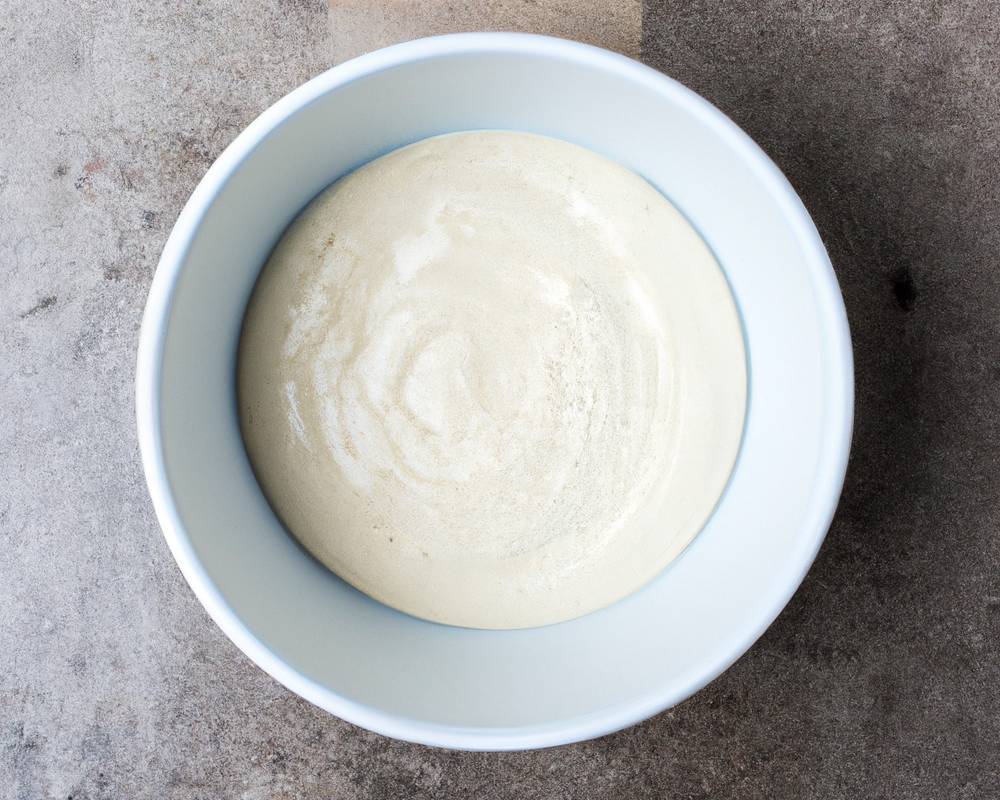 White Pizza Sauce Method
Purchase a bottle of pizza sauce at your local supermarket, It takes around five minutes to make this yummy pizza sauce following the simple steps below.
Melt butter in a small saucepan over medium heat. Whisk in flour and continue whisking for 1-2 minutes.
Slowly add milk, whisking constantly until smooth, thickened, and bubbly.
Whisk in 1/4 tsp salt, 1/8 tsp black pepper, and pressed garlic.
Add parmesan cheese and whisk another 30 seconds. Remove from heat and continue whisking just until cheese is melted and sauce is smooth then set aside to cool.
Do not boil after adding cheese or sauce may curdle. Once cooled, cover and refrigerate up to 5 days.
When spreading your sauce, use a ladle or the back of a serving spoon to ensure you don't damage the dough.

Preparing Bulgogi Pizza
Preheat your oven to at least 450 degrees for 30 minutes or longer.
Spread out pizza dough on floured surface.
If you have a pizza peel, you can create your pizza on it (after flouring).
Start by spreading the sauce all over the base. This pizza uses White Sauce. Spread the White Sauce Thinly yet evenly, leaving a margin for the crust.
Add the largest toppings first – typically meat or seafood, then the smaller toppings.
Add cheese last, and sprinkle it all over to help keep the toppings in place when it melts.
This pizza has the following toppings:
Beef Bulgogi
Olives
Mushroom
Corn
Hot Korean Chili Peppers
Whilst this pizza is very tasty as is, or you could make some homemade garlic bread as well?
Cooking
Put the Bulgogi pizza on the middle shelf in oven, and wait ten minutes.
After 10 minutes, open the door and check the pizza.
This pizza should take approximately 15 minutes, however allow it to cook to personal taste.

About Beef Bulgogi
Beef Bulgogi is a traditional Korean dish that has been enjoyed for centuries. It consists of marinated, thinly-sliced beef that is cooked over an open flame and served with vegetables, rice, and other sides.
The key to making a delicious Beef Bulgogi lies in the marinade. It typically contains soy sauce, garlic, ginger, pear juice or puree, sesame oil and sugar that combine to create a sweet-and-savory flavor profile.

Pizza Tools
When making Bulgogi Pizza, it's always handy to have the right pizza making tools. Here's what items I always recommend…
Rolling Pin
Yes, I know, many people swear by hand stretching, however there's times in all our lives where we need a good wooden roller.
Pizza Stone
A pizza stone really helps create a fantastic tasting pizza at home. Learn how to clean and care for your Pizza Stone.
Dough Containers
Having quality, air tight dough storage containers is a must.

Corn
Corn is a plant Corn: A plant that produces large grains, or kernels, set in rows on what we call a 'cob'. It is often called maize in many countries, which comes from 'Maiz', a Spanish word.
Corn belongs to the grass family, and is a cereal crop. Corn was first harvested for food in an area which is now known as Mexico.
Facts about Pizza
What do you think about these facts?
Love is in the air
Domino's opened a wedding registry in 2017, to allow pizza loving couples to register for their favorite flavors.
Yes, that's fast alright
In April 2015, Kelvin Medina from Manila, Philippines, won a world record. He set the fastest time to eat a 12 inch pizza, at a crazy 23.62 sec.
Frozen pizza was invented in 1957
Originally only available in grocery stores at first, until popularity grew, and is now on shelves at convenience stores, grocery stores, gas stations and bars.

Meat Pizzas
Keen on seeing more than Bulgogi pizza? We have plenty of other Meat pizza recipes to look at, as well. Enjoy!

Pizza making FAQ
Want to know how to make great pizza at home? Here are some helpful answers to the most frequently asked questions.
Can I freeze pizza dough?
You sure can! Make a batch of homemade pizza dough, make it into balls, then put each ball into a zip-top freezer bag or vacuum seal bag. Write the date on the bag, and then you can freeze your pizza dough for up to 3 months.
How do I use a pizza peel?
As soon as your dough is topped, immediately slide it onto your freshly floured pizza peel on a 15-30 degree angle, then open your oven and shimmy it onto the super-hot stone or wood fired oven base, using quick back and forth motions.
Should I get a pizza stone when making homemade pizza?
If you can afford it, yes. A pizza baking stone gives you the best chance to make restaurant quality pizzas at home. A pizza stone creates the hottest-possible environment in a home oven, which results in crusts that rise perfectly around the edges and brown just right on the top and bottom. The only thing better is your own wood fired pizza oven.
Have you made Bulgogi Pizza?
Your feedback on Bulgogi Pizza is important to us, let us know what you thought! Tag us on our Pinterest, Facebook or Twitter and let us know what you thought of it! I'd love to know.
Featured image: Source