California
The California-style is a round crust pizza with New York and Neapolitan styles.
This is a thin-crust pizza noted for its fresh, nontraditional toppings, such as Chicken, Peanut Sauce, artichoke hearts, and goats Cheese, rather than the usual Tomato, Pepperoni and Mozzarella
The creation of this flavor is generally attributed to chef Ed LaDou, and Chez Panisse of Berkeley, California.
Are you into Meat pizza with Mustard sauce? Well here is your answer.
Pizza is not just a delicious food, it's an experience. Whether it's a classic Margherita pizza with a crispy crust, or a loaded pizza with all your favorite toppings, there's something for everyone to love.
Pizza is the perfect food to share with friends and family, whether you're having a casual night in or a big celebration. The best part about pizza is that it's so versatile, you can have it for breakfast, lunch, or dinner, and it will always hit the spot.
Pizza also offers a good source of protein, carbs, and different kinds of nutrients depending on the toppings you choose. It's a perfect balanced food option and can be tailored to suit a variety of dietary needs. So go ahead, indulge in a slice (or two) of pizza and let yourself enjoy the deliciousness that is a perfect pizza.
Pizza in USA
According to recent articles and research, the most popular foods in the USA are burgers, hot dogs, french fries, cookies and in fifth place, Pizza.
Take a look at some of the other pizzas from USA here.
California Pizza at a glance

| | |
| --- | --- |
| Origin | USA |
| Type | Meat |
| Sauce | Mustard |
California Pizza Recipe
Below we've created a recipe for you to make a delicious homemade California Pizza from either a backyard pizza oven or using a pizza stone.
Preparation time

| | |
| --- | --- |
| Dough | 2 hours |
| Assembly | 10 minutes |
| Baking | 12-20 minutes |
California Pizza Ingredients
Choose enough of the pizza toppings for the amount of pizzas you plan to make. The pizza sauce and dough ingredients below are designed for 3-4 pizzas, so add more or less, if required.

Simple Pizza dough
2 tsps (7 g sachet) dried yeast
1 cup (250 ml) luke-warm water
400 g (2 2/3 cups) 00 or pizza flour
2 tsps salt
3 tbsps (1/4 cup) olive oil
California Pizza Toppings
Toppings used in this pizza recipe, are;

Simple Tomato Pizza Sauce
1 can (15oz/420g) tomatoes, whole or crushed
1 can (6oz/170g) tomato paste
2 large garlic cloves
1/4 a small onion
1 tbsp dried Italian herbs
1 tsp salt
Want to try a different sauce? See our article on the different types of pizza sauces.
TIP
You can click on any of the tags at the bottom of this page, to find other pizzas besides California Pizza, that use that topping.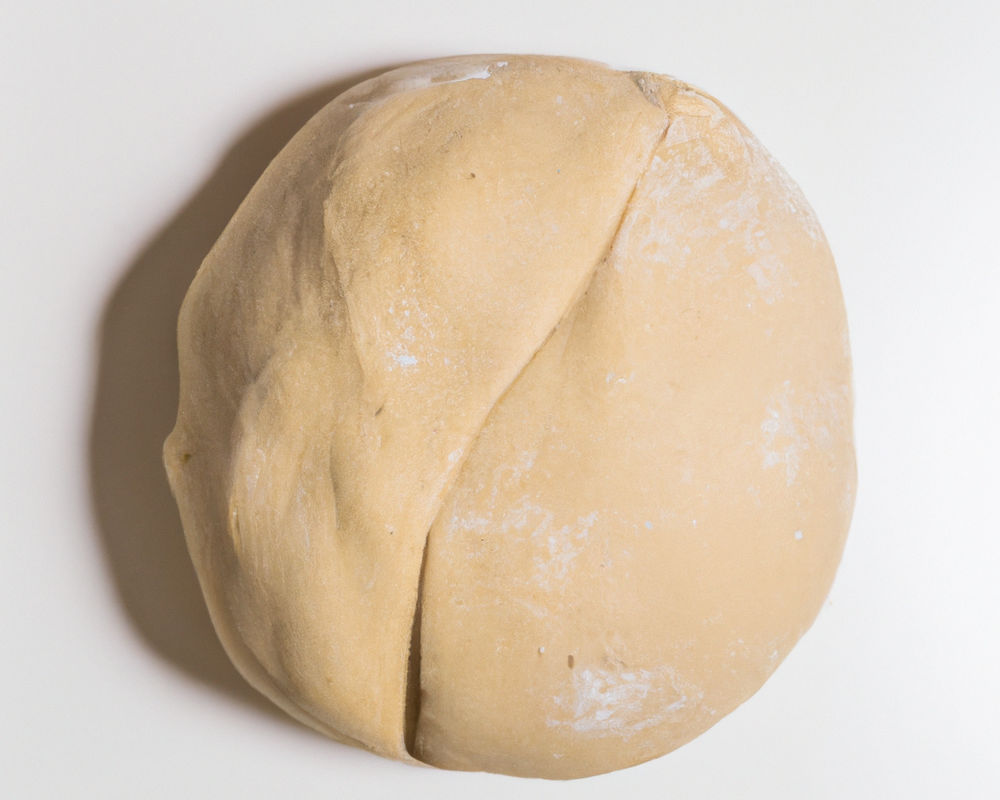 Pizza Dough Method
If you don't have much time, grab a premade pizza base at your local grocery store, or hand make your own pizza dough following the simple steps below. Some shops even carry premade pizza dough in balls.
Whisk the lukewarm water and yeast in a plastic or glass jug. Let mixture stand for five minutes.
Add salt and flour in a large bowl. Create a hollow well in the middle and gently pour the liquid yeast mixture and oil.
Using a spatula, or your hands, mix the dough really well until smooth. Turn out dough onto a lightly floured work surface and knead for five minutes.
Lightly oil a bowl, and place dough in it and cover with plastic wrap. Leave in a warm place to rise for 30 minutes to an hour, or until it doubles in size.
Turn dough out onto a lightly floured surface and knead gently for another 5 minutes or until smooth.
Sprinkle a little flour on the bench before rolling to prevent dough from sticking.
Divide the dough into balls, and roll out bases to desired size.
TIP: We have other dough recipes if you would like to try your hand at sourdough, poolish or more.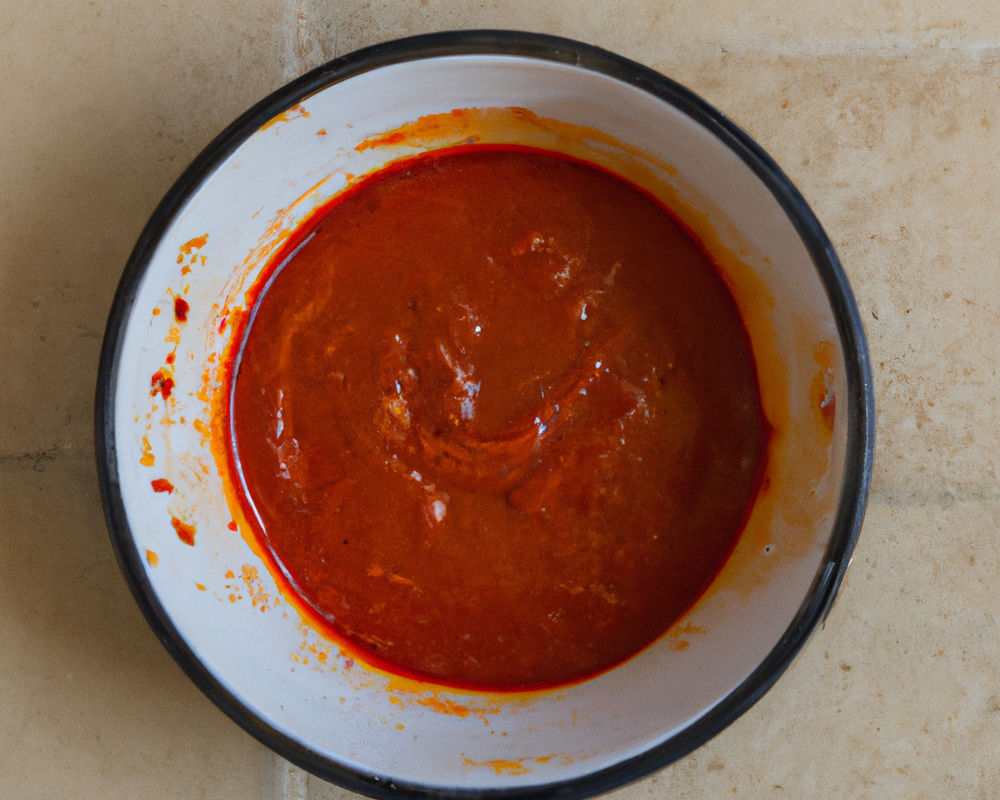 Tomato Pizza Sauce Method
You can either make your own tasty pizza sauce following the simple steps below, or you can purchase a pizza sauce at your local supermarket.
Add ingredients in a large bowl, and stir or blend well.
Ensure all ingredients are mixed together well.
Keep mixture sitting for five minutes.
Your sauce is now ready. Enjoy!
Keep sauce in fridge or freeze for future use.
You can add a splash of olive oil for a great taste.

Preparing California Pizza
Preheat your kitchen oven to approximately 500 degrees.
Roll out the dough to either slightly smaller than your pizza stone (if you have one) or on a metal tray for the kitchen oven.
Alternatively, if you have a pizza oven, roll out to be smaller than your pizza peel.
First, spread the sauce around. This pizza calls for Mustard. Spread the Mustard evenly using the back of a large spoon or the blunt side of a knife.
You should start by adding the largest ingredients, then work your way down. The last is any cheese topping, such as Mozzarella, which you should evenly cover the other toppings with, and then finally any herbs.
The toppings to include on this pizza are;
I find this pizza excellent as is, or you could pair it with another pizza as well?
Oven time
Put the California pizza on the middle shelf of the oven and set a timer for 10 minutes.
After 10 minutes, open the door and check the pizza.
This pizza should take approximately 15 minutes, however allow it to cook to personal taste.

About Ricotta
An Italian whey cheese, Ricotta is created from made from cow, goat, sheep or Italian water buffalo milk whey, which remains after the production of other types of cheeses.
Ricotta is light and Creamy with a delicate, slightly grainy texture which can be used on its own or added to both sweet and savoury dishes. Ricotta is considered one of the healthiest cheeses, containing less salt and only 10 per cent fat, of which 6 per cent is saturated.

Pizza Tools
When making California Pizza, it's always handy to have the right pizza making tools. Here's what items I always recommend…
Pizza Stone
A pizza stone really helps create a fantastic tasting pizza at home. Learn how to clean and care for your Pizza Stone.
Dough Containers
Having quality, air tight dough storage containers is a must.
Glass Measuring Jug
A good quality, heavy glass measuring jug with clear marking for various measures to me is a must. I hate taking chances with portions, so it's an important tool for me.

Pate
Pate can add an unexpected flavor and texture for a unique pizza experience. Pate is made from finely ground or pureed liver or other organ meats, combined with fat and seasonings.
When using pate on pizzas, it's important to use just a small amount so its rich flavors don't overpower the dish. It's best to combine it with milder ingredients like mushrooms and onions for balance.
Keeping Pizza
Leftovers after the meal? Here are some tips.
Chill in the fridge
You can keep pizza in plastic wrap or a container for up to 3 days in the fridge.
Can you freeze pizza?
You can freeze pizza for up to three months, however I'd suggest consuming it within the first few weeks, ideally.
How to reheat
There are many ways to reheat pizza. We cover seven of them in this article.

Pizza making FAQ
Want to know how to make delicious pizza at home? Here are some FAQ and their answers to the most common pizza making questions.
What makes pizza greasy?
A pizza can get greasy from too much oil, an oily environment or oily toppings, such as high moisture mozzarella, seafood and the like.
When to put basil on pizza?
Fresh Basil should be placed on top of the pizza after baking, a minute or two after it is taken from the oven. This way, it stays fresh and not burnt.
What is kosher pizza?
In Hebrew, "kosher" means fit or proper. Kosher pizza means fit for consumption by Jewish people. Most dough, sauce, and cheese can be kosher on a pizza.
Have you made California Pizza?
California Pizza ? Let us know! Tag us on our Pinterest, Facebook or Twitter and let us know what you thought of it! I'd love to know.
Featured image: Source