Capricciosa
Created in Sweden, this Capricciosa pizza is a luscious meat pizza you will likely enjoy.
Made with love, this pizza boasts a delicious taste and ideal aroma to enjoy.
Make sure to purchase the freshest toppings and pair these with a perfect base for your family to take part in a out of this world feast.
In the mood for a Meat pizza using a Tomato sauce? Then keep scrolling for this recipe.
Pizza is the perfect food for any group, whether it's large or small. For large groups, it's a great option because it's easy to order a variety of toppings to please everyone's taste and it's also easy to share. Plus, you can order multiple pies and have everyone pick their favorite slice.
For small groups, it's also a great option because it's easy to customize the toppings to fit everyone's preferences, and it's also easy to order just the right amount.
Additionally, pizza is a great conversation starter, it brings people together and creates a friendly atmosphere. No matter the size of the group, pizza is a great option that will please everyone. Plus, it's easy to order, easy to share and easy to customize, it's a win-win situation for all.
Pizza in Sweden
As well as Pizza, in Sweden you'll find they enjoy Meat stew, soups, pancakes, casseroles, and nearly every Swedish meal year round has Potatoes; even whole Buttered or Sugared Potatoes.
Take a look at some of the other pizzas from Sweden here.
Capricciosa Pizza at a glance

| | |
| --- | --- |
| Origin | Sweden |
| Type | Meat |
| Sauce | Tomato Sauce |
Capricciosa Pizza Recipe
Below we've put together a recipe for you to make your own homemade Capricciosa Pizza from either a backyard pizza oven or your kitchen oven.
Preparation time

| | |
| --- | --- |
| Dough | 2 hours |
| Assembly | 10 minutes |
| Baking | 12-20 minutes |
Capricciosa Pizza Ingredients
Get enough of the toppings that you will need for the amount of pizzas you plan to make. The dough and sauce are designed for 3-4 medium sized pizzas, so scale up or down, based on your requirements.

Simple Pizza dough
250 ml (1 cup) lukewarm water
2 2/3 cups (400 grams) 00 fine flour
7 grams (2 tsps) dried yeast
1/4 cup (3 tbsp) olive oil
2 tsps salt
Capricciosa Pizza Toppings
Toppings used in this pizza recipe, are;

Easy Tomato Pizza Sauce
1 can (15oz/420g) crushed or diced tomatoes
1 small can (6oz/170g) tomato paste
Two garlic cloves
1 tbsp dried Italian herbs
1 tsp salt
1/4 small brown onion
Want to try a different sauce? See our article on the different types of pizza sauces.
TIP
You can click on any of the tags at the bottom of this page, to find other pizzas besides Capricciosa Pizza, that use that topping.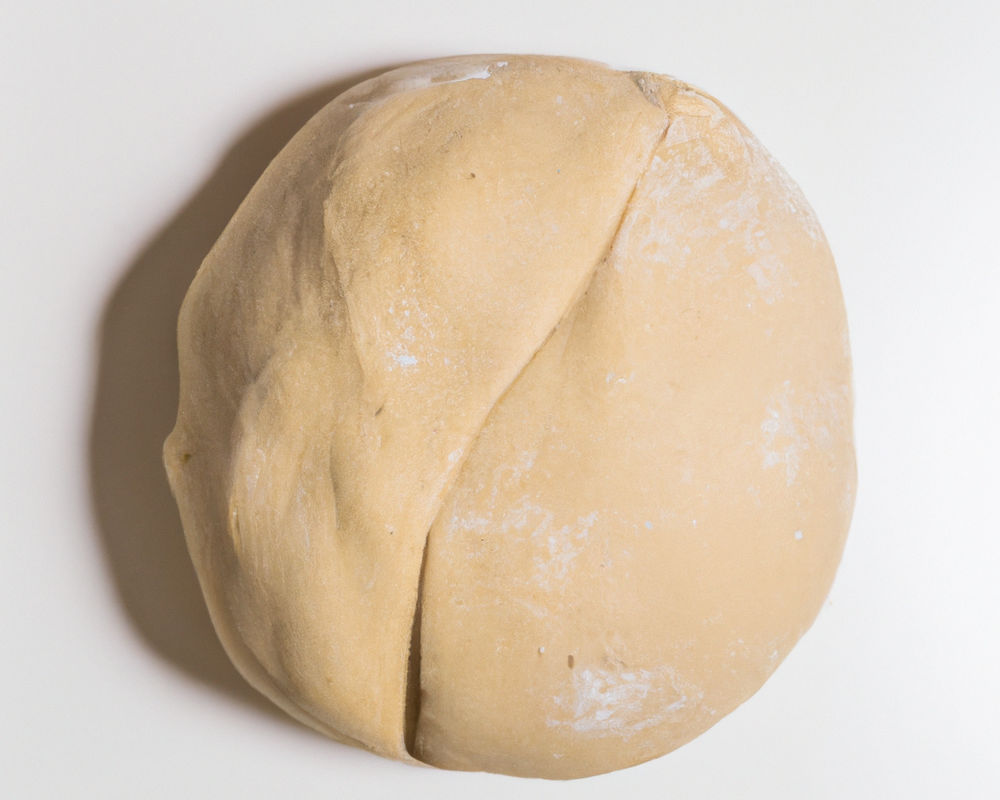 Pizza Dough Method
If you don't have much time, grab a premade pizza base at your local grocery store, or craft your own homemade pizza dough following the simple steps below.
Whisk the lukewarm water and yeast in a plastic or glass jug. Let the mixture stand for approx. five minutes.
Add salt and flour in a large bowl. Create a hollow well in the middle and gently pour the liquid yeast mixture and oil.
Using dough mixer or hands, gently mix dough until smooth. Place pizza dough on a lightly floured work surface and then knead by hand for five minutes.
Lightly oil a bowl, and place mixture in and cover with plastic wrap. Leave in a warm place to rise until the dough doubles in size.
Pour dough mix out onto a clean, floured surface. Now hand knead gently for another five minutes.
Sprinkle a little flour on the bench before rolling to prevent dough from sticking.
Divide dough mixture into equal sized balls. Hand stretch or roll out the bases to the expected size.
TIP: We have other dough recipes if you would like to try your hand at sourdough, poolish or more.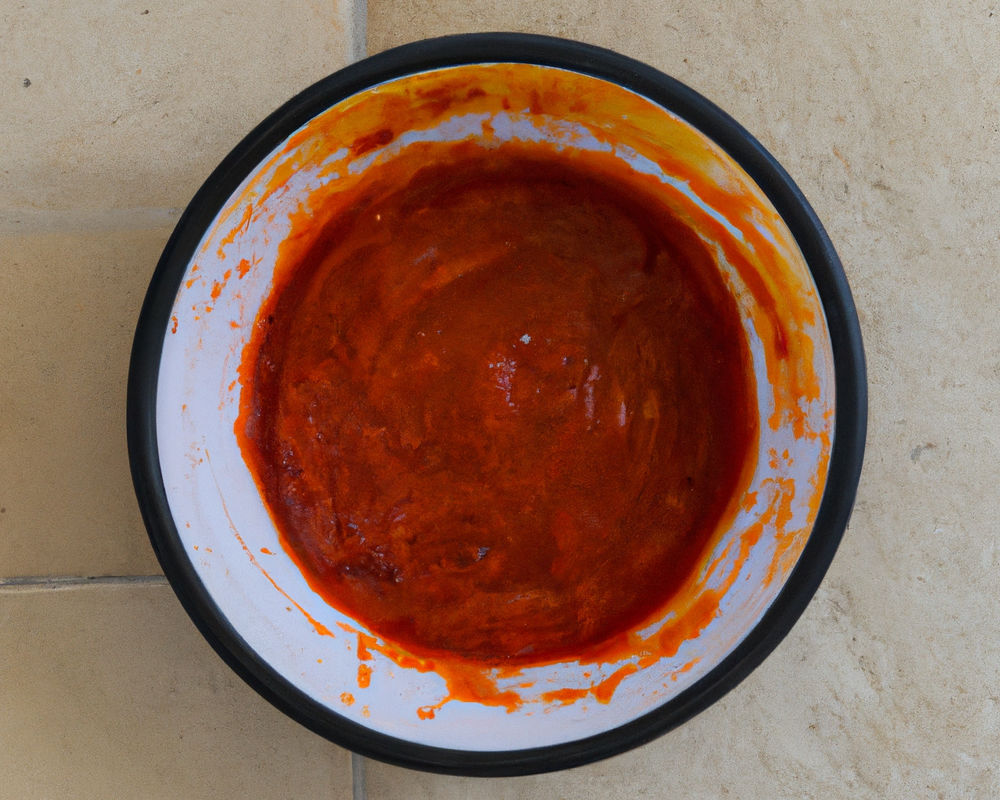 Tomato Pizza Sauce Method
It takes around five minutes to make this tasty pizza sauce following the simple steps below, or you can purchase a bottle of pizza sauce at your local shop.
Blend all sauce ingredients in a large bowl.
Mix well using a whisk, or blender.
Leave sitting for five minutes.
Your pizza sauce is now ready to use.
You can keep in the fridge for up to 3 days.
You can add a splash of olive oil for a great taste.

Preparing Capricciosa Pizza
Switch oven on to at least 450 degrees and preheat for at least 30 minutes.
Stretch out dough into a circle, on a floured surface.
If you are using a pizza steel or stone, make sure it is preheating in oven.
Now it's time to add the sauce. This recipe calls for Tomato Sauce. Spread the Tomato Sauce around the pizza base, leaving a gap at edges.
Add your ingredients in size, from the largest to smallest.
Cheese should be sprinkled on at the end.
Toppings for this pizza are;
Whilst this pizza is good by itself, yet why not make some homemade garlic bread as well?
Baking time
Put the Capricciosa pizza in the middle of your oven (on a stone if you have one) and set timer for 10 minutes.
After roughly 10 minutes, check on the pizza.
Pizza should be ready within 15 minutes. However, allow it to cook to personal taste.

About Mushroom
There are thousands of varieties of Mushrooms, with different colors, shapes, and sizes. All of the edible ones are low in calories and fat, and contain modest amounts of fiber and various nutrients.
Mushrooms have been eaten and used as medicine for thousands of years. Button, Oyster, Portobello, Shiitake and Enoki are among the most popular Mushrooms to eat raw or cooked.

Pizza Tools
When making Capricciosa Pizza, it's always handy to have the right pizza making tools. Here's the basic pizza tools that I always suggest…
Bench Scrapers
Good quality metal or plastic bench scrapers make it so much esier to both cut your dough, and scrape your bench. I prefer plastic to avoid scratching my bench.
Measuring Cups
Pizza making is all about precision, so having a full set of both wet and dry measuring cups on hand is critical. It is so important when making pizza dough to accurately measure all your ingredients.
Measuring Cups
Pizza making is all about precision. Having a set of both dry and wet measuring cups on hand is vital to accurately measure all your ingredients.

Ham
Ham is one of the oldest meats used by humans, and can be found in cuisines in almost every country in the world. Ham is pork from a leg cut that has been preserved by dry or wet curing, with or without smoking.
Smoked hams will lose about 25 per cent of their weight during the smoking process. Weird fact: Dwight Kalb, an artist from Chicago, once made a statue of Madonna using 180 pounds of ham.
Facts about Pizza
What do you think about these facts?
Salami in space
Pizza Hut made history when they sent a 6-inch salami pizza via a Russian rocket to the International Space Station. Russian cosmonaut Yuri Usachov munched on the treat and even took marketing photos.
We love maths
There is a mathematical theorem named after pizza cutting. The pizza theorem is so called because it mimics a traditional pizza slicing technique. It states that the equality of two areas that arise when one partitions a disk in a certain way.
One million deliveries
Pizza chain Domino's rules the pizza delivery market, delivering at least a million deliveries each day all over the world.

Pizza making FAQ
Planning to make fantastic pizzas at home? Here are some expert answers to some of the most common pizza making questions.
When to put basil on pizza?
Fresh Basil should be placed on top of the pizza after baking, a minute or two after it is taken from the oven. This way, it stays fresh and not burnt.
What is kosher pizza?
In Hebrew, "kosher" means fit or proper. Kosher pizza means fit for consumption by Jewish people. Most dough, sauce, and cheese can be kosher on a pizza.
How to cook pizza in the microwave?
Microwaving pizza gets a bad wrap, however try adding a glass of water when you zap a slice. The water works to help avoid the usual sogginess of microwaved pizza.
Have you made Capricciosa Pizza?
Capricciosa Pizza ? Let us know! Tag us on our Pinterest, Facebook or Twitter and let us know what you thought of it! I'd love to know.
Featured image: Source