Carbonara
Carbonara is a classic, simple Roman pasta dish with eggs, pork, Cheese, and plenty of Black Pepper. Now, imagine that flavors on a pizza.
This variety is topped with crisp pieces of salt Bacon, tender Mushrooms, plenty of gooey Cheese, and finished with a perfectly cooked egg(runny yolk).
If you love Spaghetti Carbonara, you will surely enjoy this pizza too.
In the mood for a Meat pizzas with a Tomato sauce? Guess what? You have found it.
Pizza is a delicious food all around the world, but did you know that it can be quite different depending on where you go? That's because the ingredients, cooking methods, and pizza-making traditions vary greatly from place to place. For example, in Italy, pizza is typically made with simple and high-quality ingredients such as fresh mozzarella and tomatoes, and cooked in a wood-fired oven, which gives it its characteristic soft and chewy crust.
In contrast, in America, pizza is often loaded with toppings and cooked in a gas oven, resulting in a much crispier crust. Even within the same country, you can find different regional variations. For example, in New York, you will find the classic thin-crust pizza, while in Chicago, you will find a deep-dish pizza with a thick crust.
The unique characteristics of pizza in different places make it a fascinating food to explore and try.
Pizza in Italy
A Naples invention, Pizza originated in Italy in the 1700's, and they know how to craft the perfect pizza. Naples is the most famous location for pizza in the entire world, and you can still visit the world's oldest pizzeria, the stunning Antica Pizzeria Port'Alba.
Take a look at some of the other pizzas from Italy here.
Carbonara Pizza at a glance

| | |
| --- | --- |
| Origin | Italy |
| Type | Meat |
| Sauce | Tomato Sauce |
Carbonara Pizza Recipe
For all the pizza enthusiasts, we've created a recipe for a scrumptious homemade Carbonara Pizza that can be made either in your backyard pizza oven or typical kitchen oven.
Preparation time

| | |
| --- | --- |
| Dough | 2 hours |
| Assembly | 10 minutes |
| Baking | 12-20 minutes |
Carbonara Pizza Ingredients
Choose enough pizza toppings for the amount of pizzas you will be creating. The pizza sauce and dough ingredients below are designed for 3-4 pizzas, so scale up or down, based on your requirements.

Simple Pizza dough
2 tsps (7 g sachet) dried yeast
1 cup (250 ml) luke-warm water
2 2/3 cups (400 grams) pizza flour
Two tsps salt
3 tbsps (1/4 cup) virgin olive oil
Carbonara Pizza Toppings
Toppings used in this pizza recipe, are;
Bacon
Mozzarella
Parmesan
Egg

Tomato Pizza Sauce
1 can (15oz/420g) diced or crushed tomatoes
1 (6oz/170g) can of tomato paste
2 cloves of garlic
1 tsp salt
1/4 small onion
1 tbsp dried Italian herbs
Want to try a different sauce? See our article on the different types of pizza sauces.
TIP
You can click on any of the tags at the bottom of this page, to find other pizzas besides Carbonara Pizza, that use that topping.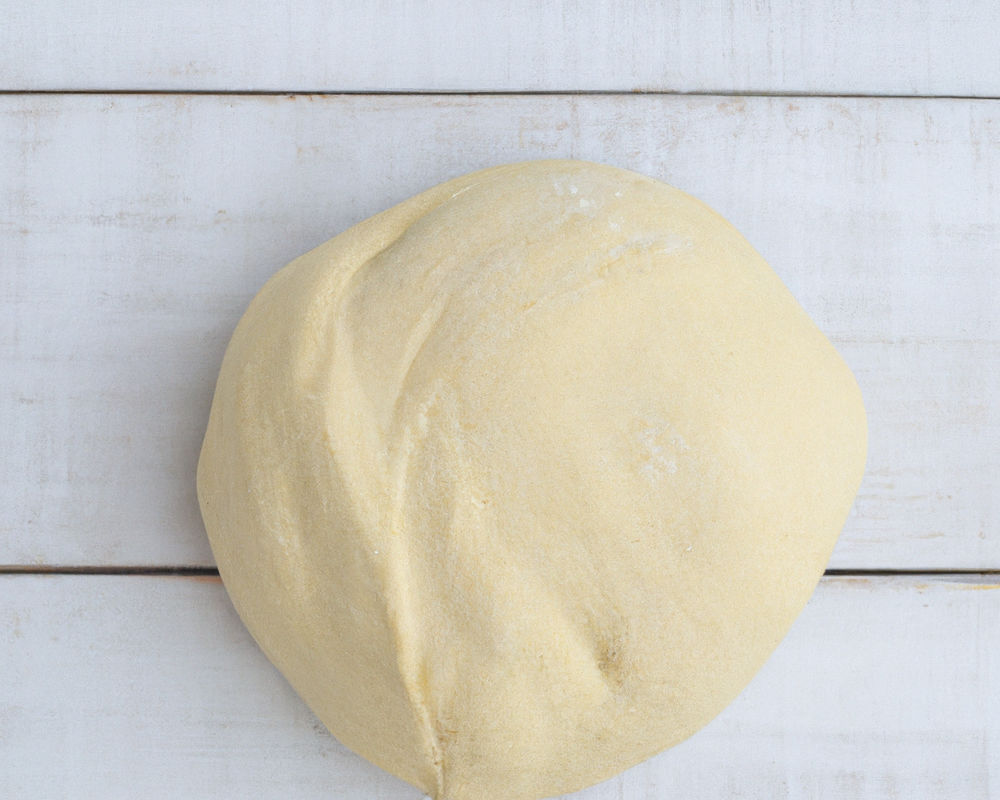 Pizza Dough Method
You can either make your own pizza dough following the simple steps below, or you can purchase a premade base at your local store.
Whisk yeast and lukewarm water in glass or plastic container. Let stand for approximately 5 minutes.
Add flour and salt in a large bowl. Create a well in the centre of the flour. Pour in the liquid yeast mixture and the oil.
Using your hands or a mixer, mix the dough until smooth. Pour dough on a lightly floured work surface and then knead by hand for five minutes.
Place dough into lightly oiled bowl and cover with plastic wrap. Sit in a warm place for roughly 30 minutes to an hour, to rise until it doubles in size.
Fold the dough out onto a lightly floured surface. Knead gently by hand for around five minutes or until smooth.
Spread some flour on kitchen bench before rolling, in order to prevent sticking.
Divide the dough roughly into equal amounts. Roll out pizza bases for the desired size.
TIP: We have other dough recipes if you would like to try your hand at sourdough, poolish or more.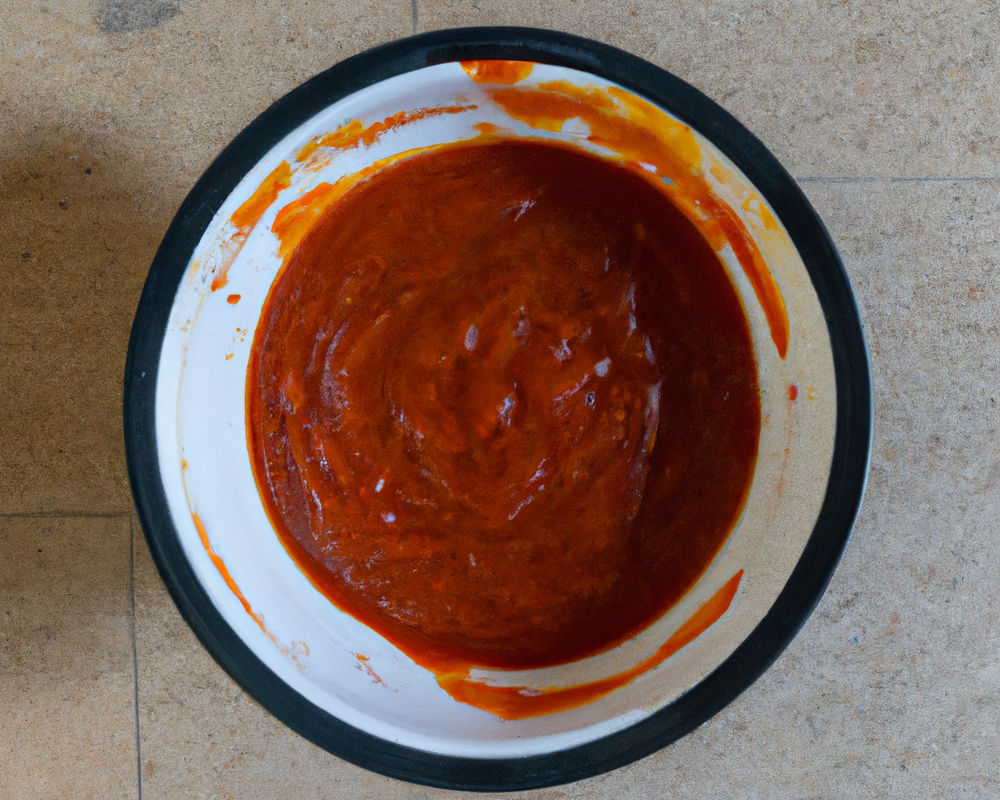 Tomato Pizza Sauce Method
You can make this tasty pizza sauce following the simple steps below, or you can purchase a pizza sauce at your local supermarket.
Add ingredients in a large bowl, and mix well.
Mix well using a whisk, or blender.
Leave sitting for five minutes.
Your sauce is now ready to use or keep in the fridge for up to 3 days.
Freeze remaining sauce for up to 3 months.
Try using a pesto sauce, or adding a little pesto to your sauce for a new flavour.

Preparing Carbonara Pizza
Switch oven on to at least 450 degrees and preheat for at least 30 minutes.
Stretch out dough into a circle, on a floured surface.
If you are using a pizza steel or stone, make sure it is preheating in oven.
Now it's time to add the sauce. This recipe calls for Tomato Sauce. Spread the Tomato Sauce around the pizza base, leaving a gap at edges.
Add your ingredients in size, from the largest to smallest.
Cheese should be sprinkled on at the end.
Toppings for this pizza are;
Bacon
Mozzarella
Parmesan
Egg
Whilst this pizza is perfect on its own, or why not pair it with another pizza as well?
Cooking time
Put the Carbonara pizza in oven, and set alarm for ten minutes.
After 10 minutes, open the door and see how cooked pizza is.
Pizza should be ready within 15 minutes. However, allow it to cook to personal taste.

About Egg
Although not a common topping, Egg is usually hard boiled and then sliced and allowed to cool completely, before being used as a topping on Pizza. However, some pizzas go well with a fried egg placed on top.
Eggs are very healthy for you. One egg contains only 5 grams of fat, 7 grams of high-quality protein, iron, minerals, vitamins and carotenoids. The humble egg contains amazing disease fighting nutrients, such as zeaxanthin and lutein.

Pizza Tools
When making Carbonara Pizza, we always recommend that you use whatever tools you are able to get your hands on. Our basic pizza tools are…
Measuring Cups
Pizza making is all about precision. Having a set of both dry and wet measuring cups on hand is vital to accurately measure all your ingredients.
Pizza Steel
Very similar to a pizza stone, a pizza steel is made of, you guessed it, steel. It's a great modern method to heat pizza well in a normal oven.
Rubber Spatula
A quality rubber spatula really helps when it comes to scraping bowls and plates, etc.

Bacon
Often used as a flavouring or side dish, Bacon is a type of salt-cured pork. Bacon is created through a curing process, where the meat is soaked in a solution of salt, nitrates and sometimes sugar. Afterwards, the Bacon is typically smoked.
Bacon's history goes back thousands of years to China in 1500 BC. Pigs were also being raised in Europe by 1500 BC, possibly for the same purpose. In Middle English the word Bacon meant all pork in general.
Pizza Facts
Here are a few interesting pizza facts…
Daily diet
In 2014, a gentleman from Maryland, Dan Janssen, gained a minor level of fame for having eaten pizza at least once every day for 25 years.
Love is in the air
Domino's opened a wedding registry in 2017, to allow pizza loving couples to register for their favorite flavors.
Pizza by plane
There's a restaurant located in Alaska, called Airport Pizza. As the name suggests, they deliver pizzas by plane.

Pizza making FAQ
Want to make delicious pizzas at home? Here are some expert answers to some of the most common pizza making questions.
Why didn't my pizza dough rise?
If your pizza dough hasn't risen, it's because there was little or no fermentation. A few reasons could be (a) the yeast was dead. Try using fresh yeast again and see. (b) there wasn't enough yeast – normally you need 1% to 5% of your flour weight. Try increasing the yeast percentage. (c) The conditions are too cold. You will find that it may take longer, depending how cold your kitchen is. Try placing the bowl near a sunny window perhaps?
How do italians eat pizza?
Italians just about always eat pizza with a knife and fork. Pizza is to be enjoyed very hot, straight from the oven. If you try holding a slice, it will burn your hands, and waiting for pizza to cool down is just not an acceptable solution.
Why pineapple does not belong on pizza?
Pineapple belongs on pizza, in my personal opinion. It's a weird debate which has enveloped the world. Each person has their own opinion. If you like it, eat it, if not, then don't. Easy!
Have you made Carbonara Pizza?
Carbonara Pizza is important to us! Tag us on our Pinterest, Facebook or Twitter and let us know what you thought of it! I'd love to know.
Featured image: Source