Carciofi
Carciofi is an Italian word for Artichoke
Baked with care, the following pizza gives a distinctive taste paired with a ideal smell to delight you.
Make sure to purchase the freshest ingredients and pair these with a fantastic crust for your family to take part in a out of this world homemade pizza feast.
If you crave Vegetarian pizza with Tomato pizza sauce you will absolutely enjoy this one.
Pizza is the perfect food for any group, whether it's large or small. For large groups, it's a great option because it's easy to order a variety of toppings to please everyone's taste and it's also easy to share. Plus, you can order multiple pies and have everyone pick their favorite slice.
For small groups, it's also a great option because it's easy to customize the toppings to fit everyone's preferences, and it's also easy to order just the right amount.
Additionally, pizza is a great conversation starter, it brings people together and creates a friendly atmosphere. No matter the size of the group, pizza is a great option that will please everyone. Plus, it's easy to order, easy to share and easy to customize, it's a win-win situation for all.
Pizza in Italy
A Naples invention, Pizza originated in Italy in the 1700's, and they know how to craft the perfect pizza. Naples is the most famous location for pizza in the entire world, and you can still visit the world's oldest pizzeria, the stunning Antica Pizzeria Port'Alba.
Take a look at some of the other pizzas from Italy here.
Carciofi Pizza at a glance

| | |
| --- | --- |
| Origin | Italy |
| Type | Vegetarian |
| Sauce | Tomato Sauce |
Carciofi Pizza Recipe
Below we've put together a recipe for you to make your own homemade Carciofi Pizza from either a wood fired pizza oven or using a pizza stone.
Preparation time

| | |
| --- | --- |
| Dough | 2 hours |
| Assembly | 10 minutes |
| Baking | 12-20 minutes |
Carciofi Pizza Ingredients
Choose enough of the pizza toppings for the amount of pizzas you plan to make. The pizza sauce and dough ingredients below are designed for 3-4 pizzas, so scale up or down, based on your requirements.

Simple Pizza dough
7 grams (2 tsps) dried yeast
250 ml (1 cup) lukewarm water
2 2/3 cups (400 grams) 00 fine flour
2 tsps salt
1/4 cup (3 tbsp) olive oil
Carciofi Pizza Toppings
Toppings used in this pizza recipe, are;
Mozzarella
Carciofi (Artichoke)

Simple Tomato Pizza Sauce
1 can (6oz/170g) tomato paste
1 can (15oz/420g) tomatoes, whole or crushed
2 large garlic cloves
1/4 a small onion
1 tbsp dried Italian herbs
1 tsp salt
Want to try a different sauce? See our article on the different types of pizza sauces.
TIP
You can click on any of the tags at the bottom of this page, to find other pizzas besides Carciofi Pizza, that use that topping.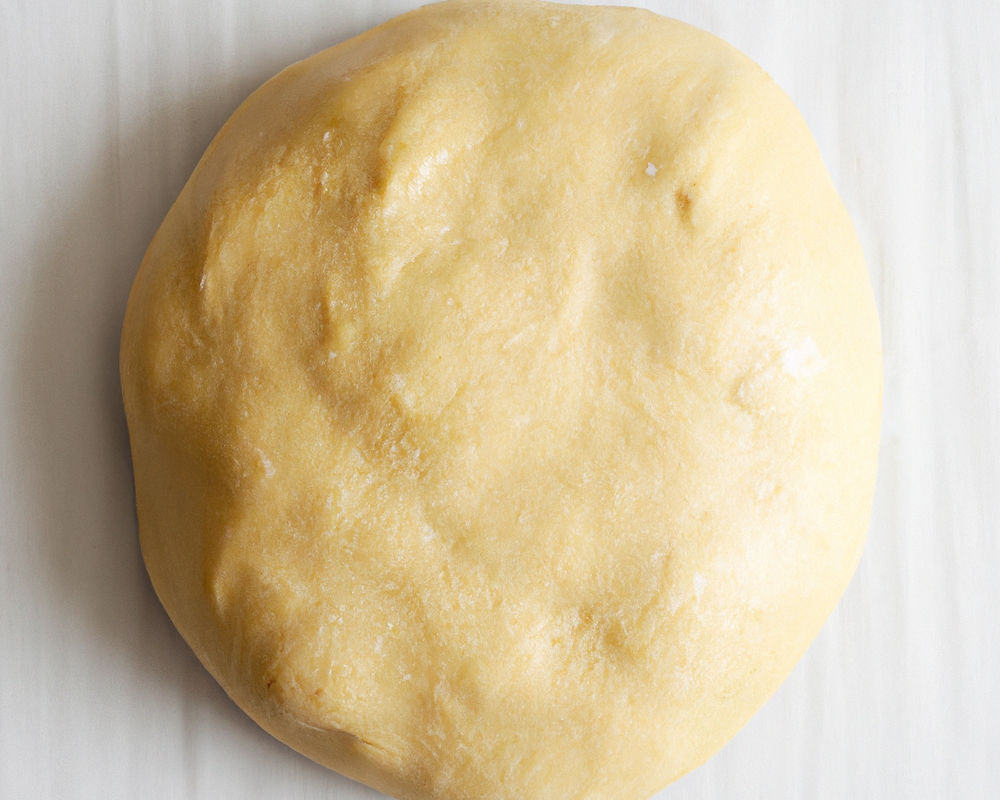 Pizza Dough Method
You can either make your own dough following the simple steps below, or you can purchase a premade pizza base at your local store.
Whisk the lukewarm water and yeast in a plastic or glass jug. Let the mixture stand for approx. five minutes.
Add salt and flour in a large bowl. Create a hollow well in the middle and gently pour the liquid yeast mixture and oil.
Using dough mixer or hands, gently mix dough until smooth. Place pizza dough on a lightly floured work surface and then knead by hand for five minutes.
Lightly oil a bowl, and place mixture in and cover with plastic wrap. Leave in a warm place to rise until the dough doubles in size.
Pour dough mix out onto a clean, floured surface. Now hand knead gently for another five minutes.
Sprinkle a little flour on the bench before rolling to prevent dough from sticking.
Divide dough mixture into equal sized balls. Hand stretch or roll out the bases to the expected size.
TIP: We have other dough recipes if you would like to try your hand at sourdough, poolish or more.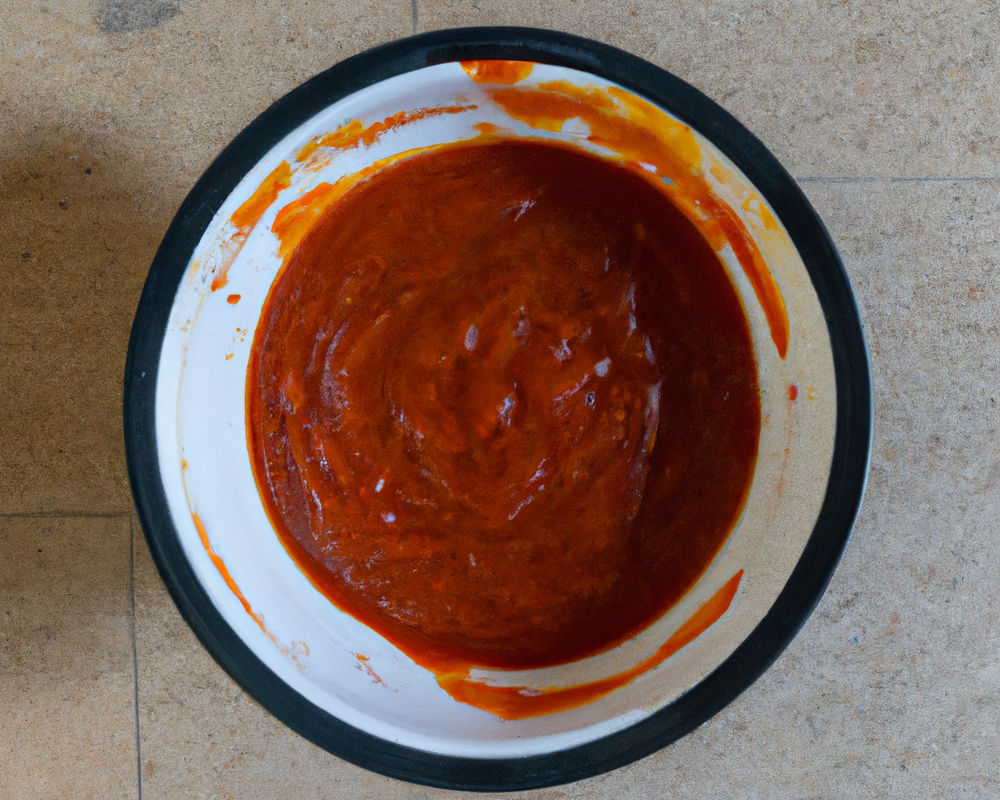 Tomato Pizza Sauce Method
Purchase a bottle of pizza sauce at your local supermarket, It takes around five minutes to make this yummy pizza sauce following the simple steps below.
Combine all ingredients in a large bowl.
Pizza sauce should be reasonably smooth.
Let sit in the bowl for 5 minutes.
Your pizza sauce is now ready to use.
You can keep in the fridge for up to 3 days.
You can make the sauce the day before and refrigerate to save time.

Preparing Carciofi Pizza
Preheat your oven to roughly 500 degrees.
Roll out the dough to either slightly smaller than your pizza stone or tray.
Alternatively, if you have a pizza peel, roll out to be smaller than that.
You start by spreading the sauce around. This pizza calls for Tomato Sauce. Spread the Tomato Sauce evenly using the back of a large spoon or ladle.
Then start adding the largest ingredients, then work your way down. The last is any cheese topping, such as Mozzarella, which you should evenly cover the other toppings with, and then finally any herbs.
Toppings to put on this pizza are;
Mozzarella
Carciofi (Artichoke)
I find this pizza fantastic on its own, or why not with another style of pizza?
Cooking
Put the Carciofi pizza on the middle shelf in oven, and wait ten minutes.
After approximately 10 minutes, open oven door and check on pizza.
The pizza should be done within roughly 15 minutes. Always cook to personal tastes.

About Carciofi (Artichoke)
Artichoke, or Carciofi in Italian, has become an increasingly popular pizza topping. It is a vegetable with a unique flavor profile that can add complexity and texture to any pizza.
The artichoke is grown around the Mediterranean Sea and can be found fresh or canned. Its distinctive flavor pairs well with cheeses such as feta or mozzarella, making it a great addition to any pizza recipe.

Pizza Tools
When making Carciofi Pizza, I suggest you just use what you have available, without spending any money. My recommended basic pizza tool list is…
Dough Containers
Dough storage containers must be of high quality and airtight.
Quality Food Containers
Leftovers need to go somewhere, and I don't enjoy using aluminium foil or plastic wrap all the time. A couple of good air tight containers should be in every home.
Pizza Peel
Sometimes called a paddle or shovel, a pizza peel is a vital tool for those who make pizza regularly.

Artichoke
The artichoke is actually the bud of a flower called a Thistle. You can tell when an Artichoke is fresh, when squeezed, the Leaves should squeak a little.
Artichoke contain healthy chemicals that can reduce nausea, vomiting, spasms, and gas. They also help to lower cholesterol and protect the liver.
Facts about Pizza
What do you think about these facts?
That's alot of pizza
There are over 61,000 pizzerias trading in the USA.
Celebrate sausage pizza all day
On the 11th October, the US celebrates National Sausage Pizza Day every year.
Most pizzas made in 12 hours (team)
The Asociación Propietarios de Pizzerías y Casas de Empanadas de la Argentina (Argentina) in Buenos Aires, Argentina used five ovens to make 11,089 pizzas between 8.00am and 8.00pm on 11 November 2018.

Pizza making FAQ
Below we've compiled the most common pizza making questions and provided expert answers. Are you looking for how to make awesome pizza at home? Please read on!
How to clean a pizza stone burnt?
If your pizza stone has burnt cheese or toppings on it, use a firm brush and hot water, to scrub it off. Avoid using chemicals or soaps, which will soak into the stone and make future pizzas taste like soap.
Who invented pizza rolls?
Jeno Paulucci created Pizza Rolls in the mid to late 1960's, after being inspired to replace the traditional filling used in a Chinese egg roll with pizza toppings.
How long does pizza dough last in the fridge?
Pizza dough will be fine in an air tight container in the fridge fror anywhere up to 5 days.
Have you made Carciofi Pizza?
Carciofi Pizza review, let us know what you think! Tag us on our Pinterest, Facebook or Twitter and let us know what you thought of it! I'd love to know.
Featured image: Source