Cardinale
First created in Italy, this Cardinale pizza is a appetizing meat pizza you can make at home.
Baked with care, this type of pizza provides a mouthwatering taste, coupled with an extraordinary scent.
Make sure to purchase the freshest ingredients and complement them with a delicious crust for you and friends to savor a perfect feast.
If you like Meat pizza with Tomato pizza sauce get ready for your stomach to rumble!
Making pizza at home is a great idea for so many reasons! For one, it allows you to have complete control over the ingredients and toppings, so you can make sure you're using high-quality, fresh ingredients and also cater to any dietary restriction or preference you may have.
Another reason is that it's a fun and interactive experience for everyone. Whether you're cooking with friends and family, or making it with your kids, it's a great way to bond and have fun in the kitchen. Plus, it can also be more cost-effective than ordering out or going to a pizzeria. You can use whatever ingredients you have on hand and make pizza that can be as affordable as you want it to be.
Furthermore, making pizza at home is a great way to showcase your culinary skills and impress your guests. A homemade pizza, made with a homemade dough and sauce, can be a real crowd-pleaser and a sure way to make a memorable meal. So, next time you're craving pizza, why not give making it at home a try? You'll be amazed at how delicious and satisfying it can be!
Pizza in Italy
A Naples invention, Pizza originated in Italy in the 1700's, and they know how to craft the perfect pizza. Naples is the most famous location for pizza in the entire world, and you can still visit the world's oldest pizzeria, the stunning Antica Pizzeria Port'Alba.
Take a look at some of the other pizzas from Italy here.
Cardinale Pizza at a glance

| | |
| --- | --- |
| Origin | Italy |
| Type | Meat |
| Sauce | Tomato Sauce |
Cardinale Pizza Recipe
There is a recipe below for you to make a Cardinale Pizza either in your woodfired oven or using a pizza stone.
Preparation time

| | |
| --- | --- |
| Dough | 2 hours |
| Assembly | 10 minutes |
| Baking | 12-20 minutes |
Cardinale Pizza Ingredients
Ensure you have enough pizza toppings for the amount of pizzas you plan to make. The pizza sauce and dough ingredients below are designed for 3-4 pizzas, so scale up or down, based on your requirements.

Simple Pizza dough
400 g (2 2/3 cups) plain flour, plus extra to dust
250 ml (1 cup) lukewarm water
7 grams (2 tsps) dried yeast
2 teaspoons table salt
1/4 cup (3 tbsp) extra virgin olive oil
Cardinale Pizza Toppings
Toppings used in this pizza recipe, are;

Tomato Pizza Sauce
1 can (6oz/170g) tomato paste
1 can (15oz/420g) tomatoes, whole or crushed
2 large garlic cloves
1/4 a small onion
1 tbsp dried Italian herbs
1 tsp salt
Want to try a different sauce? See our article on the different types of pizza sauces.
TIP
You can click on any of the tags at the bottom of this page, to find other pizzas besides Cardinale Pizza, that use that topping.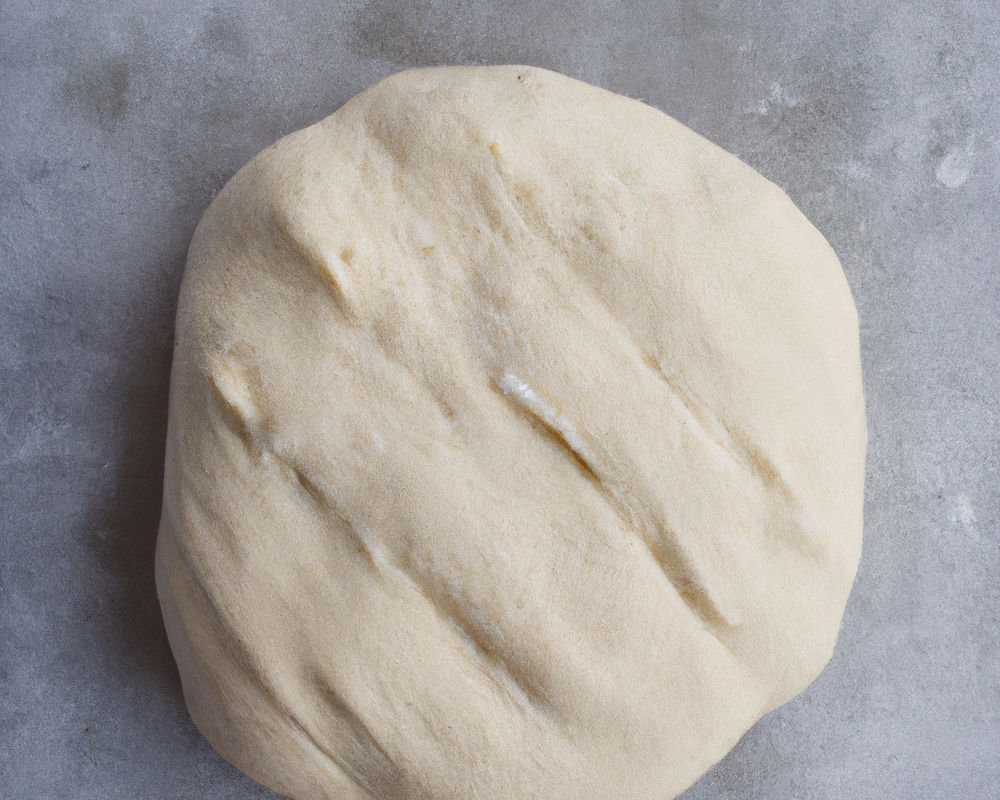 Pizza Dough Method
Purchase a premade pizza base at your local store, or if you have time, make your own homemade dough following the simple steps below. Some shops even carry pizza dough balls.
Whisk yeast and lukewarm water in a jug. Stand for around five minutes.
Add the salt and flour in a large bowl. Create a hollow centre in the flour. Slowly pour the liquid yeast mixture and oil.
Using your hands or spatula, gently combine the flour mixture until smooth. Then turn out dough onto lightly floured surface and hand knead for roughly five minutes.
Place the dough mixture in to an oiled bowl, and cover with plastic wrap. Leave in a warm place until the dough has at least risen to double in size.
Turn dough out onto a lightly floured surface. Hand knead gently for five minutes until reasonably smooth.
Sprinkle some flour on work surface before rolling out dough to prevent any sticking.
Divide dough mix into equal amounts, now roll out the bases to the desired size.
TIP: We have other dough recipes if you would like to try your hand at sourdough, poolish or more.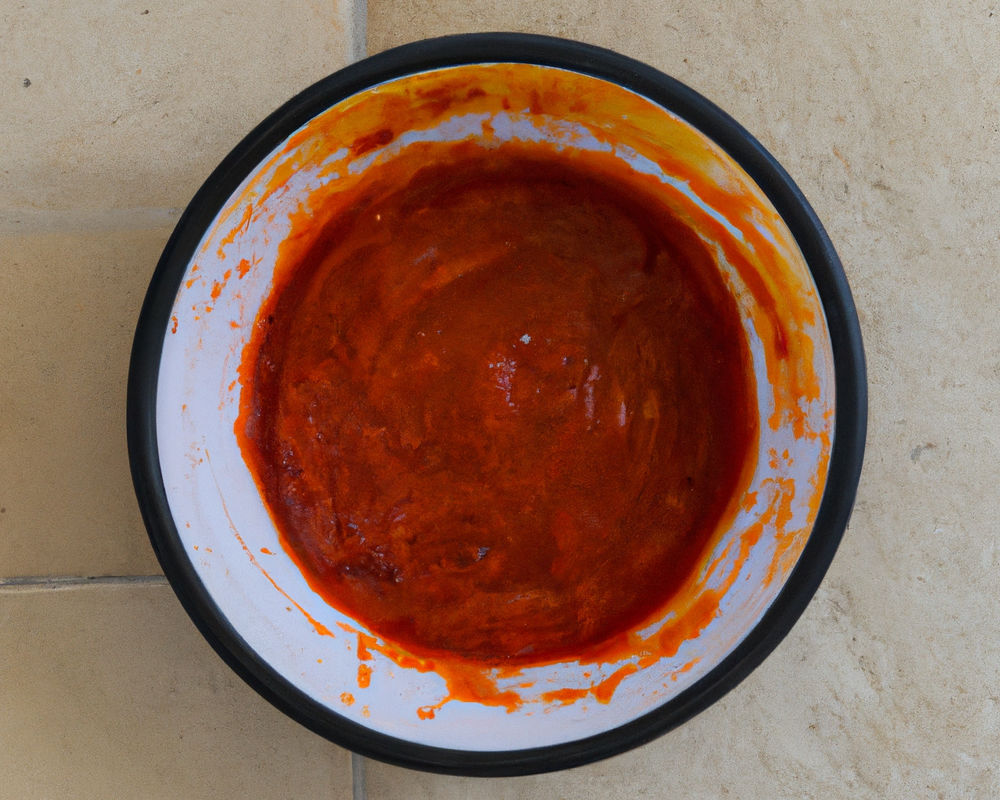 Tomato Pizza Sauce Method
Impress yourself and your guests with a homemade pizza experience by making your own tomato sauce with the easy steps outlined below.
Combine all ingredients in a large bowl.
Using either a whisk, or blender, mix well.
Let sit for five minutes.
Your sauce is now ready to use or keep in the fridge for up to 3 days.
You can also freeze leftover sauce.
Add some chilli or sweet chilli sauce to the recipe for a spicy kick in this pizza sauce.

Preparing Cardinale Pizza
Start by heating your oven to at least 450 degrees.
Spread out your dough on a well floured surface.
If you have a pizza peel, flour the peel and create your pizza on it.
Start by spreading the sauce all over the base. This pizza uses Tomato Sauce. Spread the Tomato Sauce Thinly yet evenly, leaving a margin for the crust.
Add the largest toppings first – typically meat or seafood, then the smaller toppings.
Add cheese last, and sprinkle it all over to help keep the toppings in place when it melts.
This pizza has the following toppings:
I find this pizza tasty by itself, yet why not make some homemade garlic bread as well?
Cooking
Put the Cardinale pizza on the middle shelf in oven, and wait ten minutes.
After 10 minutes, open the door and check the pizza.
This pizza should take approximately 15 minutes, however allow it to cook to personal taste.

About Oregano
Oregano is one of the most widely-used herbs worldwide, found in Mediterranean and Mexican cuisine. Oregano is an ingredient in chili powder, as well as a number of pizza and pasta sauces.
The taste of Oregano can be described as Green and earthy, with hints of mint. It can often be slightly bitter.

Pizza Tools
When making Cardinale Pizza, it's always handy to have the right pizza making tools. Here's the basic pizza tools that I always suggest…
Wooden boards
I use quality wooden boards constantly when making pizzas, botth to carry dough balls and to use when slicing baked pizzas.
Pizza Cutters
The one pizza tool everyone should own. There are a few varieities to choose from, see how to cut pizza for more.
Pizza Stone
A pizza stone is a great way to up your pizza game at home. Read more about cooking with a Pizza Stone.

Ham
Ham is one of the oldest meats used by humans, and can be found in cuisines in almost every country in the world. Ham is pork from a leg cut that has been preserved by dry or wet curing, with or without smoking.
Smoked hams will lose about 25 per cent of their weight during the smoking process. Weird fact: Dwight Kalb, an artist from Chicago, once made a statue of Madonna using 180 pounds of ham.
Pizza Facts
These facts will interest you.
Yes, that's fast alright
In April 2015, Kelvin Medina from Manila, Philippines, won a world record. He set the fastest time to eat a 12 inch pizza, at a crazy 23.62 sec.
Daily diet
In 2014, a gentleman from Maryland, Dan Janssen, gained a minor level of fame for having eaten pizza at least once every day for 25 years.
Norway loves pizza
Each person that lives in Norway eats approximately 11 pounds of pizza each per year.

Meat Pizzas
Keen on seeing more than Cardinale pizza? We have plenty of other Meat pizza recipes to look at, as well. Enjoy!

Pizza making FAQ
Want to know how to make great pizza at home? Here are some helpful answers to the most frequently asked questions.
Should I get a pizza stone when making homemade pizza?
If you can afford it, yes. A pizza baking stone gives you the best chance to make restaurant quality pizzas at home. A pizza stone creates the hottest-possible environment in a home oven, which results in crusts that rise perfectly around the edges and brown just right on the top and bottom. The only thing better is your own wood fired pizza oven.
When making pizza dough should I spray the pan?
It is important that you ensure your dough doesn't stick to any bowls or pans that you use. I prefer to gently wipe olive oil across the surface using a paper towel, however spray olive oil used in moderation works just as well for this purpose.
Can I substitute parmesan for mozzarella in making pizza?
Of course! Actually I like to add a little parmesan to all my mozzarella, to give it a tangier taste. It is absolutely a personal choice how much of each cheese or what cheeses to use at all. That's the fun of homemade pizza making – not having to eat whatever the pizza shop uses.
Have you made Cardinale Pizza?
Let us know if Cardinale Pizza was a hit or miss for you! Tag us on our Pinterest, Facebook or Twitter and let us know what you thought of it! I'd love to know.
Featured image: Source