Cesar
Originating from France, this Cesar pizza is a tasty pizza you will like.
Made well, this pizza style boasts an enticing taste paired with a splendid smell to delight you.
Make sure to get the delicious ingredients and pair these with the perfect crust for your family and friends to enjoy a gratifying homemade pizza meal.
Are you into pizza with Tomato sauce? Then read on!
There's something about pizza that just makes it irresistible to so many people. One reason is the combination of flavors and textures. The combination of warm, gooey cheese and flavorful sauce is hard to beat. Plus, you can add all sorts of toppings to a pizza, from meats like pepperoni and sausage to vegetables like mushrooms and bell peppers.
This allows for endless flavor combinations to suit everyone's taste. Another reason is that pizza is a comfort food, it's warm, it's filling and it brings back memories of happy times with friends and family.
Additionally, pizza is also a social food, it's perfect to share with friends and family while watching a game or just hanging out. All of these reasons contribute to why pizza is one of the most beloved foods around the world.
Pizza in France
The French love their food. Their most popular foods include bread, pastries, Cheese, soups and seafood. In a 2018 study, 96% of French people said they enjoy pizza with 84 percent ordering pizzas at home.
Take a look at some of the other pizzas from France here.
Cesar Pizza at a glance

| | |
| --- | --- |
| Origin | France |
| Type | Vegetarian |
| Sauce | Tomato Sauce |
Cesar Pizza Recipe
Here's a recipe for a delicious homemade Cesar Pizza that you can make in your backyard pizza oven or your typical kitchen oven.
Preparation time

| | |
| --- | --- |
| Dough | 2 hours |
| Assembly | 10 minutes |
| Baking | 12-20 minutes |
Cesar Pizza Ingredients
Buy enough pizza toppings for the amount of pizzas you plan to make. The dough and sauce are designed for 3-4 medium sized pizzas, so scale up or down, based on your requirements.

Simple Pizza dough
1 cup (250 ml) luke-warm water
400 g (2 2/3 cups) 00 or pizza flour
2 tsps (7 g sachet) dried yeast
3 tbsps (1/4 cup) olive oil
2 tsps salt
Cesar Pizza Toppings
Toppings used in this pizza recipe, are;
Emmenthal Cheese
Black Olives
Green Sauce
Olive Oil
Herbs de Provence
Basil

Easy Tomato Pizza Sauce
1 small can (6oz/170g) tomato paste
1 can (15oz/420g) crushed or diced tomatoes
Two garlic cloves
1 tbsp dried Italian herbs
1 tsp salt
1/4 small brown onion
Want to try a different sauce? See our article on the different types of pizza sauces.
TIP
You can click on any of the tags at the bottom of this page, to find other pizzas besides Cesar Pizza, that use that topping.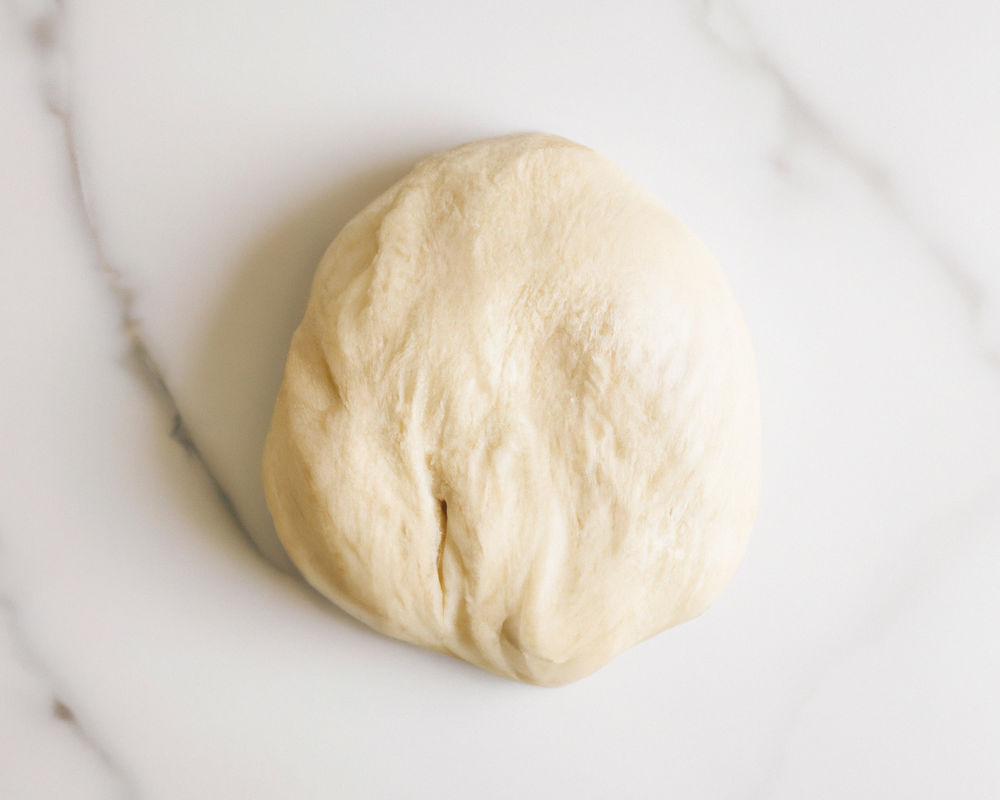 Pizza Dough Method
If you don't have much time, grab a premade pizza base at your local grocery store, or create your own homemade pizza dough following the simple steps below.
Whisk the lukewarm water and yeast in a plastic or glass jug. Let mixture stand for five minutes.
Add salt and flour in a large bowl. Create a hollow well in the middle and gently pour the liquid yeast mixture and oil.
Using a spatula, or your hands, mix the dough really well until smooth. Turn out dough onto a lightly floured work surface and knead for five minutes.
Lightly oil a bowl, and place dough in it and cover with plastic wrap. Leave in a warm place to rise for 30 minutes to an hour, or until it doubles in size.
Turn dough out onto a lightly floured surface and knead gently for another 5 minutes or until smooth.
Sprinkle a little flour on the bench before rolling to prevent dough from sticking.
Divide the dough into balls, and roll out bases to desired size.
TIP: We have other dough recipes if you would like to try your hand at sourdough, poolish or more.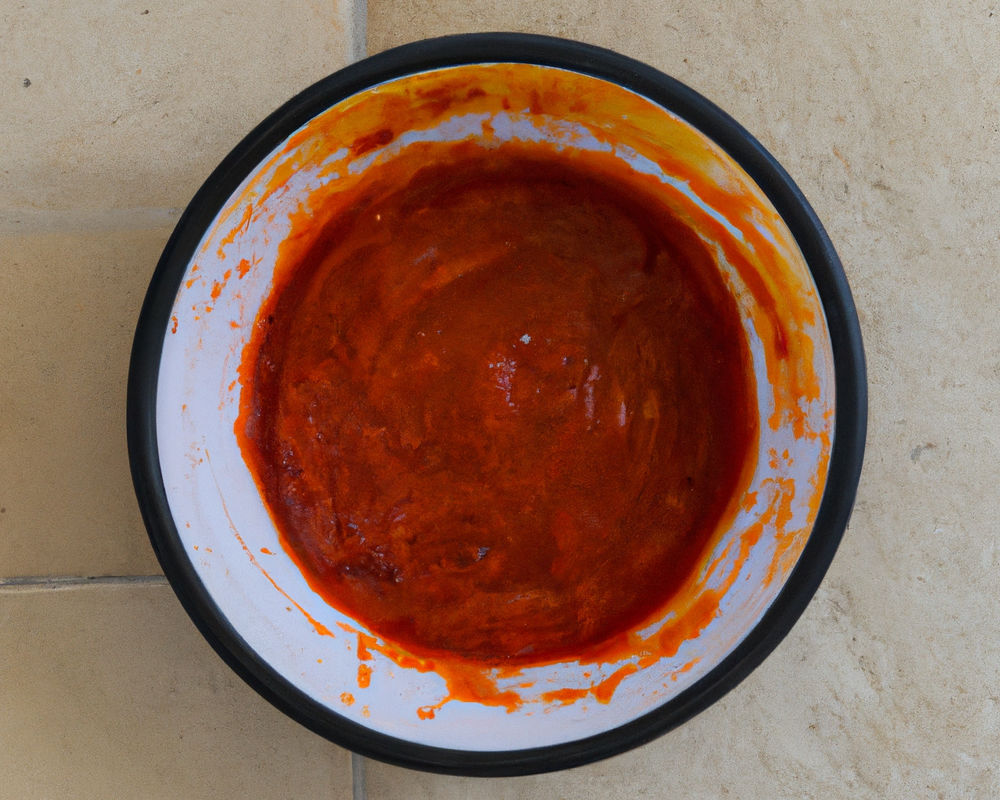 Tomato Pizza Sauce Method
You can either make your own tasty pizza sauce following the simple steps below, or you can purchase a pizza sauce at your local supermarket.
Blend all sauce ingredients in a large bowl.
Mix well using a whisk, or blender.
Leave sitting for five minutes.
Your pizza sauce is now ready to use.
You can keep in the fridge for up to 3 days.
You can swap tomato for BBQ sauce and more. There's plenty of options.

Preparing Cesar Pizza
Turn your oven on to 450-500 degrees or more and preheat for at least 30 minutes.
Spread out the dough in a rough circle, on a floured board or surface.
If you are using a baking pan, then create the pizza in that.
Open the sauce container, and start to spread the Tomato Sauce. Spread the Tomato Sauce around the whole base, taking care to leave a gap at edges.
Add the ingredients in size order, from large to small.
Cheese gets added last.
The toppings to add to this pizza are;
Emmenthal Cheese
Black Olives
Green Sauce
Olive Oil
Herbs de Provence
Basil
This pizza is excellent by itself, yet why not with another style of pizza?
Baking
Put the Cesar pizza on the middle shelf of the oven and wait for approximately 10 minutes.
After roughly 10 minutes, check on the pizza.
Pizza should be ready within 15 minutes. However, allow it to cook to personal taste.

About Black Olives
Black Olives are Olives that have been allowed to fully ripen on the tree before harvesting. Black Olives aren't Plain and boring either. There are a wide range of cured Black Olives to choose from, such as Italian Olives.
Black Olives have great nutritional value, and are a fantastic source of dietary fiber, iron and vitamin E. Black Olives contain high amounts of healthy monounsaturated fats.

Pizza Tools
When making Cesar Pizza, I suggest you just use what you have available, without spending any money. My recommended basic pizza tool list is…
Kitchen Scales
Do you have quality digital kitchen scales? It's a great tool for any chef or pizza cook.
Pizza Scissors
These may seem like a weird tool to some, however other pizzaiolo's swear by using scissors instead of a traditional pizza cutter.
Pizza Steel
A pizza steel is very similar to a pizza stone, and works the same way in a normal kitchen oven.

Olive
Related to mangoes, almonds, cherries and peaches, Olives are very healthy, with high levels of vitamin E and powerful antioxidants. Olives are small stone fruits that grow on trees that can live for thousands of years.
Olives come in an assortment of colour, however this is a reflection of the maturity of the fruit; green and black olives come from the same trees, and aren't different species. In ancient roman times, women used olive oil in their hair and skin during bathing.
Storage Ideas
Have leftover pizza? Here's what to do.
Warming up
Warm in the center of a 450 degree F oven for approximately 6 minutes, on a pizza stone if possible, until heated through. See our article on reheating pizza for more.
Freezer guide
You can store leftover pizza in the freezer for up to 3 months. Reheat from frozen as directed above until heated through.
Store in the fridge
Leftover slices of pizza may be kept in an airtight container in the fridge for up to 3 days.

Pizza making FAQ
Hope to make fantastic pizza at home? Here are some expert answers to some of the most Frequently asked questions.
Why didn't my pizza dough rise?
If your pizza dough hasn't risen, it's because there was little or no fermentation. A few reasons could be (a) the yeast was dead. Try using fresh yeast again and see. (b) there wasn't enough yeast – normally you need 1% to 5% of your flour weight. Try increasing the yeast percentage. (c) The conditions are too cold. You will find that it may take longer, depending how cold your kitchen is. Try placing the bowl near a sunny window perhaps?
How do italians eat pizza?
Italians just about always eat pizza with a knife and fork. Pizza is to be enjoyed very hot, straight from the oven. If you try holding a slice, it will burn your hands, and waiting for pizza to cool down is just not an acceptable solution.
Why pineapple does not belong on pizza?
Pineapple belongs on pizza, in my personal opinion. It's a weird debate which has enveloped the world. Each person has their own opinion. If you like it, eat it, if not, then don't. Easy!
Have you made Cesar Pizza?
Cesar Pizza will help us improve, let us know! Tag us on our Pinterest, Facebook or Twitter and let us know what you thought of it! I'd love to know.
Featured image: Source