Cevapcici
First made in Greece, this Cevapcici pizza is a very tasty pizza you may enjoy.
Pizza in Greece
Most Greeks use more olive Oil than Italians on their pizza, and they also use a different type of Tomato for the base. Greek pizzas are usually cooked in an electric not wood fired oven, and cooked at lower temperatures.
Take a look at some of the other pizzas from Greece here.
Cevapcici Pizza at a glance

| | |
| --- | --- |
| Origin | Greece |
| Type | Meat |
| Sauce | Ajvar |
Cevapcici Pizza Recipe
Below we've created a recipe for you to make a delicious homemade Cevapcici Pizza from either a wood fired pizza oven or on a pizza stone in your oven.
Preparation time

| | |
| --- | --- |
| Dough | 2 hours |
| Assembly | 10 minutes |
| Baking | 12-20 minutes |
Cevapcici Pizza Ingredients
Choose enough of the toppings that you will need for the amount of pizzas you plan to make. The pizza sauce and dough ingredients below are designed for 3-4 pizzas, so add more or less, if required.

Simple Pizza dough
1 cup (250 ml) luke-warm water
2 2/3 cups (400 grams) pizza flour
2 tsps (7 g sachet) dried yeast
3 tbsps (1/4 cup) virgin olive oil
Two tsps salt
Cevapcici Pizza Toppings
Toppings used in this pizza recipe, are;
Cevapcici
Feta
Onion
Lemon Juice
Hot Chili Peppers Flakes
Garlic

Simple Tomato Pizza Sauce
1 can (15oz/420g) tomatoes, whole or crushed
1 can (6oz/170g) tomato paste
2 large garlic cloves
1/4 a small onion
1 tbsp dried Italian herbs
1 tsp salt
Want to try a different sauce? See our article on the different types of pizza sauces.
TIP
You can click on any of the tags at the bottom of this page, to find other pizzas besides Cevapcici Pizza, that use that topping.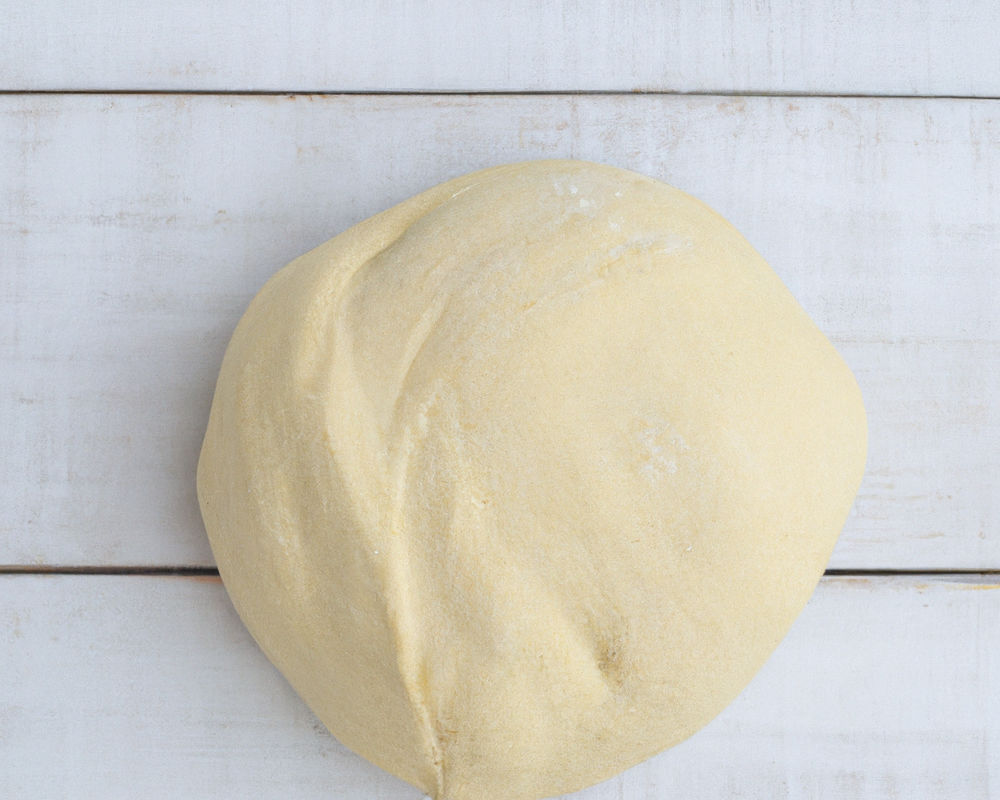 Pizza Dough Method
If you don't have much time, grab a premade pizza base at your local grocery store, or hand make your own pizza dough following the simple steps below.
Whisk yeast and lukewarm water in glass or plastic container. Let stand for approximately 5 minutes.
Add flour and salt in a large bowl. Create a well in the centre of the flour. Pour in the liquid yeast mixture and the oil.
Using your hands or a mixer, mix the dough until smooth. Pour dough on a lightly floured work surface and then knead by hand for five minutes.
Place dough into lightly oiled bowl and cover with plastic wrap. Sit in a warm place for roughly 30 minutes to an hour, to rise until it doubles in size.
Fold the dough out onto a lightly floured surface. Knead gently by hand for around five minutes or until smooth.
Spread some flour on kitchen bench before rolling, in order to prevent sticking.
Divide the dough roughly into equal amounts. Roll out pizza bases for the desired size.
TIP: We have other dough recipes if you would like to try your hand at sourdough, poolish or more.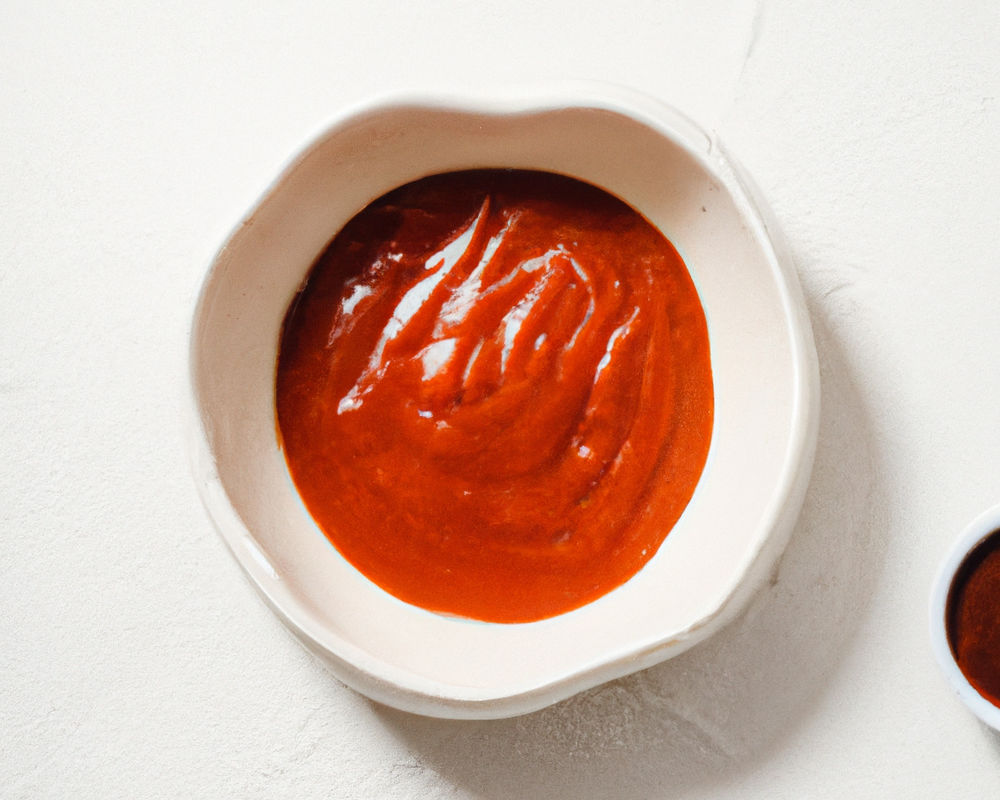 Tomato Pizza Sauce Method
You can either make your own pizza sauce following the simple steps below, or you can purchase a pizza sauce at your local store.
Add ingredients in a large bowl, and stir or blend well.
Ensure all ingredients are mixed together well.
Keep mixture sitting for five minutes.
Your sauce is now ready. Enjoy!
Keep sauce in fridge or freeze for future use.
If your sauce seems to runny, add some more tomato paste.

Preparing Cevapcici Pizza
Preheat your oven to roughly 500 degrees.
Roll out the dough to either slightly smaller than your pizza stone or tray.
Alternatively, if you have a pizza peel, roll out to be smaller than that.
You start by spreading the sauce around. This pizza calls for Ajvar. Spread the Ajvar evenly using the back of a large spoon or ladle.
Then start adding the largest ingredients, then work your way down. The last is any cheese topping, such as Mozzarella, which you should evenly cover the other toppings with, and then finally any herbs.
Toppings to put on this pizza are;
Cevapcici
Feta
Onion
Lemon Juice
Hot Chili Peppers Flakes
Garlic
I find this pizza delicious on its own, or why not with another pizza variety?
Oven time
Put the Cevapcici pizza on the middle shelf of the oven and set a timer for 10 minutes.
After approximately 10 minutes, open oven door and check on pizza.
The pizza should be done within roughly 15 minutes. Always cook to personal tastes.

About Cevapcici
Cevapcici is a type of pizza that has been popular in the Balkans for years, and it's becoming increasingly popular in other countries. This unique dish consists of ground beef or lamb, onions, garlic, paprika, salt and pepper all cooked together inside a thin dough crust.
It's then topped with feta cheese and yogurt sauce for added flavor. Cevapcici is an incredibly flavorful pizza that can be made with very few ingredients, but packs a delicious punch.

Pizza Tools
When making Cevapcici Pizza, it's always handy to have the right pizza making tools. Here's the basic pizza tools that I always suggest…
Chef Apron
OK, not really pizza related, but a good chef apron makes me feel the part when I am making my pizzas. I'd probably wear a chef hat if I got one too!
Dough Containers
Having quality, air tight dough storage containers is a must.
Dough Mixer
OK, so this isn't vital, but if you make enough pizza, breads, etc it is worth investing in a good mixer for your dough.

Hot Chili Peppers
Hot Chili Peppers are the perfect topping to spice up any pizza. Whether you like your pizza hot or mild, adding chili peppers to the mix is sure to make it more flavorful and exciting.
Chili peppers come in a variety of tastes and colors; from mild jalapenos all the way up to eye-watering habaneros. You can choose to add as little or as much as you want depending on your taste preference.
Stange Pizza Facts
Here are some facts about pizza.
Most pizzas made in 12 hours (team)
The Asociación Propietarios de Pizzerías y Casas de Empanadas de la Argentina (Argentina) in Buenos Aires, Argentina used five ovens to make 11,089 pizzas between 8.00am and 8.00pm on 11 November 2018.
The most popular pizza cheese
You guessed it! Mozzarella is one of the most popular pizza toppings around the world, no matter what country you are in.
We love maths
There is a mathematical theorem named after pizza cutting. The pizza theorem is so called because it mimics a traditional pizza slicing technique. It states that the equality of two areas that arise when one partitions a disk in a certain way.

Pizza making FAQ
Want to know how to make fantastic pizza at home? Here are some FAQ and their answers to the most common pizza making questions.
How to clean a pizza stone burnt?
If your pizza stone has burnt cheese or toppings on it, use a firm brush and hot water, to scrub it off. Avoid using chemicals or soaps, which will soak into the stone and make future pizzas taste like soap.
Who invented pizza rolls?
Jeno Paulucci created Pizza Rolls in the mid to late 1960's, after being inspired to replace the traditional filling used in a Chinese egg roll with pizza toppings.
How long does pizza dough last in the fridge?
Pizza dough will be fine in an air tight container in the fridge fror anywhere up to 5 days.
Have you made Cevapcici Pizza?
Let us know what you think of Cevapcici Pizza! Tag us on our Pinterest, Facebook or Twitter and let us know what you thought of it! I'd love to know.
Featured image: Source