Cheese
Originating from Iran, this Cheese pizza is a luscious pizza worth making at home.
Created as described, the following pizza provides a good flavor, perfectly matched with a abundant scent.
Always make time to choose the freshest ingredients and complement them with a delicious crust for you to enjoy a delicious pizza meal together.
In the mood for a pizza using a Tomato sauce? Then keep scrolling for this recipe.
Experimenting with pizza toppings is a great idea for a few reasons! First, it allows you to try new and exciting flavors. There are so many different toppings out there, from classic options like pepperoni and mushroom, to more unique options like pineapple and bacon.
Trying new toppings can open up a whole new world of taste sensations. Second, experimenting with toppings can help you discover new favorite combinations. You might be surprised at how well certain toppings go together. And third, it's a great way to add some variety to your pizza routine.
If you always get the same topping on your pizza, experimenting with new toppings can make your pizza experience more exciting and enjoyable. So, if you're tired of the same old pizza toppings, give experimenting a try! You might just discover your new favorite pizza.
Pizza in Iran
Iranian pizza is often also called Persian pizza, and refers to the various styles of pizza and preparation rather than the actual toppings. Pizza in Iran is characterized by its thick base and plenty of Cheese.
Take a look at some of the other pizzas from Iran here.
Cheese Pizza at a glance

| | |
| --- | --- |
| Origin | Iran |
| Type | Vegetarian |
| Sauce | Tomato Sauce |
Cheese Pizza Recipe
Below we've created a recipe for you to make a delicious homemade Cheese Pizza either in your backyard pizza oven or using a pizza stone.
Preparation time

| | |
| --- | --- |
| Dough | 2 hours |
| Assembly | 10 minutes |
| Baking | 12-20 minutes |
Cheese Pizza Ingredients
Choose enough pizza toppings for the amount of pizzas you plan to make. The dough and sauce amounts below are for 3-4 medium sized pizzas, so scale up or down, based on your requirements.

Simple Pizza dough
7 grams (2 tsps) dried yeast
250 ml (1 cup) lukewarm water
400 g (2 2/3 cups) plain flour, plus extra to dust
2 teaspoons table salt
1/4 cup (3 tbsp) extra virgin olive oil
Cheese Pizza Toppings
Toppings used in this pizza recipe, are;
Mozzarella
Goat's Cheese
Garlic

Easy Tomato Pizza Sauce
1 can (15oz/420g) crushed or diced tomatoes
1 small can (6oz/170g) tomato paste
Two garlic cloves
1 tbsp dried Italian herbs
1 tsp salt
1/4 small brown onion
Want to try a different sauce? See our article on the different types of pizza sauces.
TIP
You can click on any of the tags at the bottom of this page, to find other pizzas besides Cheese Pizza, that use that topping.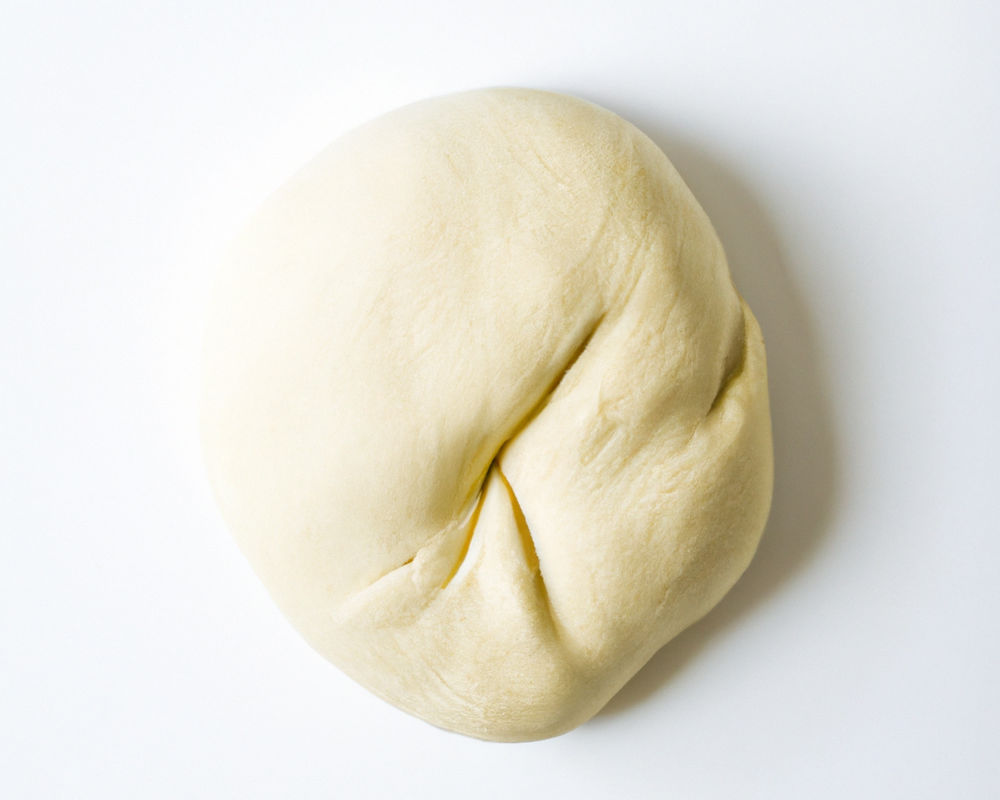 Pizza Dough Method
You can purchase a premade pizza base at your local shop or make your own dough following the simple steps below.
Whisk yeast and lukewarm water in a jug. Stand for around five minutes.
Add the salt and flour in a large bowl. Create a hollow centre in the flour. Slowly pour the liquid yeast mixture and oil.
Using your hands or spatula, gently combine the flour mixture until smooth. Then turn out dough onto lightly floured surface and hand knead for roughly five minutes.
Place the dough mixture in to an oiled bowl, and cover with plastic wrap. Leave in a warm place until the dough has at least risen to double in size.
Turn dough out onto a lightly floured surface. Hand knead gently for five minutes until reasonably smooth.
Sprinkle some flour on work surface before rolling out dough to prevent any sticking.
Divide dough mix into equal amounts, now roll out the bases to the desired size.
TIP: We have other dough recipes if you would like to try your hand at sourdough, poolish or more.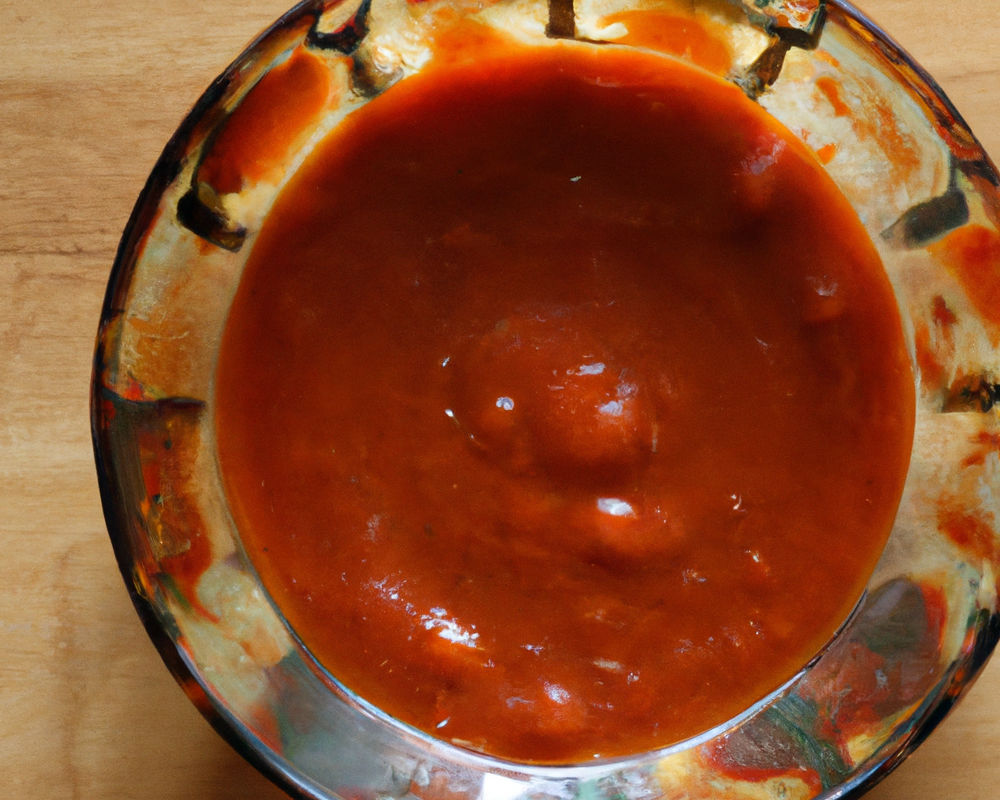 Tomato Pizza Sauce Method
Purchase a bottle of pizza sauce at your local supermarket, It takes around five minutes to make this yummy pizza sauce following the simple steps below.
Stir in all ingredients in a large bowl.
Using either a whisk, or blender, mix well.
Let sit for five minutes.
The pizza sauce is ready to use immediately or chill in fridge for 2-3 days.
You can also freeze any leftover sauce for up to 3 months.
By not heating these sauce ingredients, you give this simple pizza sauce a very fresh taste.

Preparing Cheese Pizza
Start by heating your oven to at least 450 degrees.
Spread out your dough on a well floured surface.
If you have a pizza peel, flour the peel and create your pizza on it.
Start by spreading the sauce all over the base. This pizza uses Tomato Sauce. Spread the Tomato Sauce Thinly yet evenly, leaving a margin for the crust.
Add the largest toppings first – typically meat or seafood, then the smaller toppings.
Add cheese last, and sprinkle it all over to help keep the toppings in place when it melts.
This pizza has the following toppings:
Mozzarella
Goat's Cheese
Garlic
This pizza is very good on its own, or why not try it with other pizza types?
Baking time
Put the Cheese pizza in the middle of your oven (on a stone if you have one) and set timer for 10 minutes.
In 10 minutes, open oven door and check.
The pizza should take roughly 15 minutes to cook, adjust time to cook to personal taste.

About Goat's Cheese
Goat's Cheese is often called by its French name, Chèvre, which means goat. The distinctive character of Goat's Cheese comes from capric acid, a flavourful fatty acid that promotes good intestinal bacteria in humans.
Because of its low lactose content, Goat's Cheese is a fantastic choice of cheese for people with lactose intolerance.

Pizza Tools
When making Cheese Pizza, I always recommend that you use what you have already, and avoid spending a ton of money. My recommended basic pizza tool list is…
Bench Scrapers
Good quality metal or plastic bench scrapers make it so much esier to both cut your dough, and scrape your bench. I prefer plastic to avoid scratching my bench.
Measuring Cups
Pizza making is all about precision, so having a full set of both wet and dry measuring cups on hand is critical. It is so important when making pizza dough to accurately measure all your ingredients.
Measuring Cups
Pizza making is all about precision. Having a set of both dry and wet measuring cups on hand is vital to accurately measure all your ingredients.

Garlic
Globally, more than 10 million tons of garlic are produced every year. Many ancient civilisations, such as the Egyptians and Romans, embraced Garlic for its medicinal properties.
So many cuisines across the globe use Garlic. So many different dishes use garlic, it is probably easier to list the dishes that Garlic doesn't go in. Garlic is a fantastic topping on pizza.
Pizza Trivia
Here are some interesting facts about pizza.
Hawaiian pizza isn't from Hawaii
A retired cook, Sam Panopoulos, added pineapple to a pizza and served the iconic pizza variation at the Satellite Restaurant in Ontario, Canada.
Ah, a museum
There is a Pizza museum in Philadelphia called Pizza Brain. It contains one of the world's largest collections of pizza themed memorabilia. Oh and you can buy and eat pizza there too.
Daily diet
In 2014, a gentleman from Maryland, Dan Janssen, gained a minor level of fame for having eaten pizza at least once every day for 25 years.

Pizza making FAQ
Hope to make fantastic pizza at home? Here are some expert answers to some of the most Frequently asked questions.
How do I make pizza in a cast iron skillet?
It is easy to make pizza in a cast iron skillet! Just preheat your cast iron skillet or pan, carefully lay your stretched-out pizza dough inside, add your pizza toppings and cheese, return the pan to the oven, and bake away. If you find it sticks, try adding more flour or oil underneath the base when placing it in the skillet.
Is it OK to use store-bought pizza dough?
Of course it is! It's fine to use pizza dough you bought at the store. In fact, in many cases you can buy balls of pizza dough from your favorite pizzeria, if you ask nicely. Make sure that the ingredients belong there (flour, sugar, salt, yeast) and not lots of preservatives. If the dough you buy is chilled, always let it come fully to room temperature before you use it.
How to freeze pizza?
Pizza is best frozen not long after it has cooled from cooking. Ensure that it is wrapped well, or in a zip lock bag and air tight. Consume the pizza within 2-3 months.
Have you made Cheese Pizza?
Cheese Pizza is important to us! Tag us on our Pinterest, Facebook or Twitter and let us know what you thought of it! I'd love to know.
Featured image: Source