Cheeseburger
Created in USA, this Cheeseburger Style pizza is a delicious meat pizza worth eating.
Created as described, the following pizza enjoys a fantastic flavor, matching the excellent scent.
Take time to invest in high quality toppings and complement them with a delicious crust for your family and friends to enjoy a gratifying pizza feast.
If you enjoy a tasty Meat pizzas with a White pizza sauce then you my friend are in luck with this one.
Pizza is a tasty food all around the world, but did you know that it can be quite different depending on where you go? That's because the ingredients, cooking methods, and pizza-making traditions vary greatly from place to place. For example, in Italy, pizza is typically made with simple and high-quality ingredients such as fresh mozzarella and tomatoes, and cooked in a wood-fired oven, which gives it its characteristic soft and chewy crust.
In contrast, in America, pizza is often loaded with toppings and cooked in a gas oven, resulting in a much crispier crust. Even within the same country, you can find different regional variations.
For example, in New York, you will find the classic thin-crust pizza, while in Chicago, you will find a deep-dish pizza with a thick crust. The unique characteristics of pizza in different places make it a fascinating food to explore and try. It's like a culinary journey around the world, in one slice!
Pizza in USA
According to recent articles and research, the most popular foods in the USA are burgers, hot dogs, french fries, cookies and in fifth place, Pizza.
Take a look at some of the other pizzas from USA here.
Cheeseburger Pizza at a glance

| | |
| --- | --- |
| Origin | USA |
| Type | Meat |
| Sauce | White Sauce |
Cheeseburger Pizza Recipe
Below we've put together a recipe for you to make your own homemade Cheeseburger Pizza either in your backyard pizza oven or your usual oven.
Preparation time

| | |
| --- | --- |
| Dough | 2 hours |
| Assembly | 10 minutes |
| Baking | 12-20 minutes |
Cheeseburger Pizza Ingredients
Choose enough of the toppings that you will need for the amount of pizzas you plan to make. The pizza sauce and dough ingredients below are designed for 3-4 pizzas, so scale up or down, based on your requirements.

Simple Pizza dough
2 2/3 cups (400 grams) 00 fine flour
250 ml (1 cup) lukewarm water
7 grams (2 tsps) dried yeast
2 tsps salt
1/4 cup (3 tbsp) olive oil
Cheeseburger Pizza Toppings
Toppings used in this pizza recipe, are;
Ground Beef
Bacon
Cheese
Pickles
Lettuce
Tomato

Simple White Sauce
2 tbsp butter (unsalted)
2 tbsp plain flour
1 1/4 cup milk
1/4 cup shredded parmesan
2 minced garlic cloves
1/8 tsp black pepper
1/4 tsp sea salt
Want to try a different sauce? See our article on the different types of pizza sauces.
TIP
You can click on any of the tags at the bottom of this page, to find other pizzas besides Cheeseburger Pizza, that use that topping.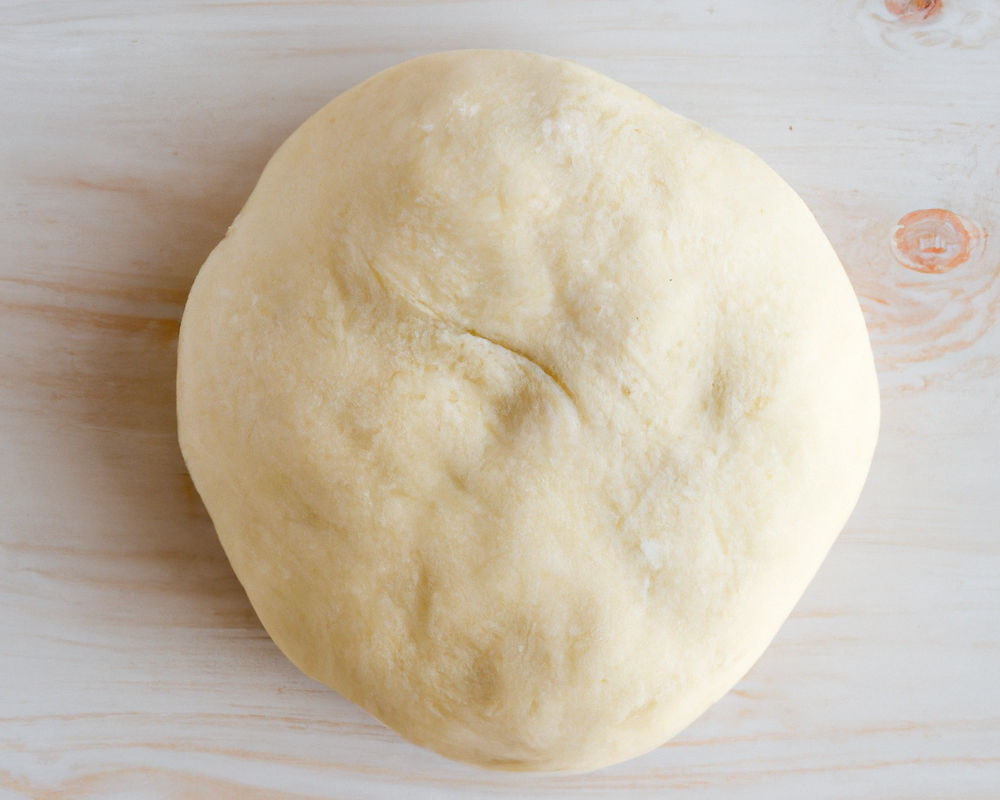 Pizza Dough Method
Either make your own pizza dough following the simple steps below, or buy a premade pizza base at your local store.
Whisk the lukewarm water and yeast in a plastic or glass jug. Let the mixture stand for approx. five minutes.
Add salt and flour in a large bowl. Create a hollow well in the middle and gently pour the liquid yeast mixture and oil.
Using dough mixer or hands, gently mix dough until smooth. Place pizza dough on a lightly floured work surface and then knead by hand for five minutes.
Lightly oil a bowl, and place mixture in and cover with plastic wrap. Leave in a warm place to rise until the dough doubles in size.
Pour dough mix out onto a clean, floured surface. Now hand knead gently for another five minutes.
Sprinkle a little flour on the bench before rolling to prevent dough from sticking.
Divide dough mixture into equal sized balls. Hand stretch or roll out the bases to the expected size.
TIP: We have other dough recipes if you would like to try your hand at sourdough, poolish or more.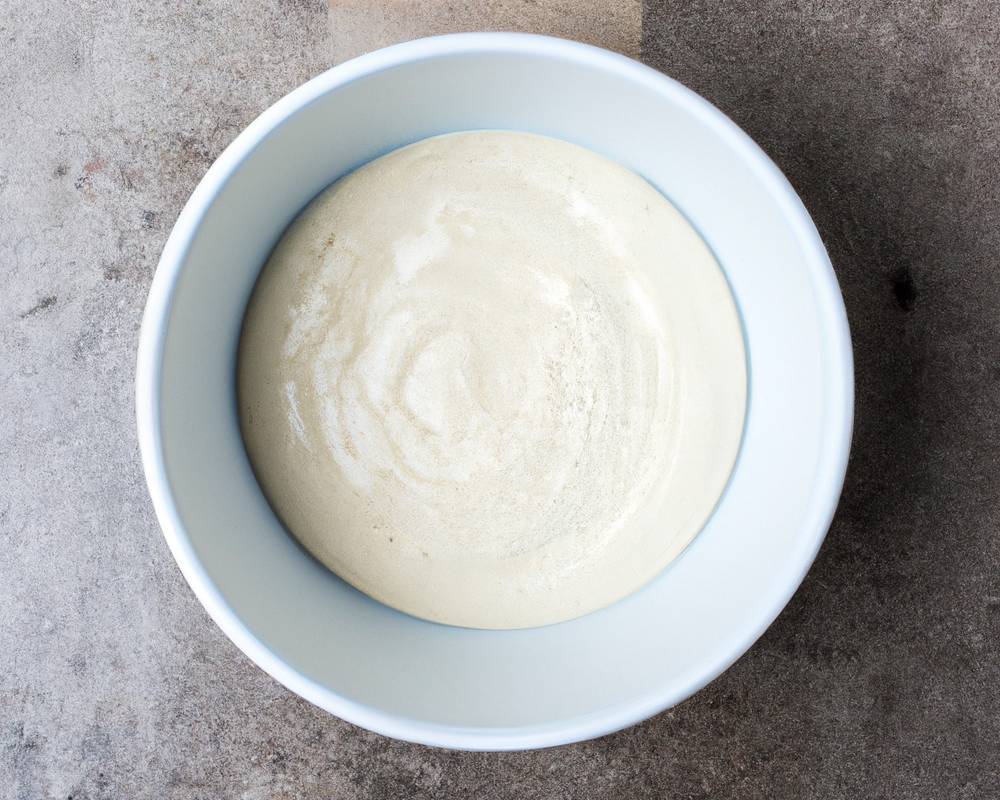 Easy White Pizza Sauce Method
You can either make your own tasty pizza sauce following the simple steps below, or you can purchase a pizza sauce at your local supermarket.
Melt the butter in small saucepan over medium heat. Whisk flour in, and continue whisking for another 1-2 minutes.
Whisk constantly whilst slowly adding milk, until smooth, bubbly and thickened.
Whisk in the pepper, garlic and salt.
Slowly add parmesan cheese and whisk for 30 seconds more. Take off heat and continue whisking until parmesan is melted and sauce becomes smooth. Now, set aside to cool.
Don't boil after adding cheese or sauce may curdle. Once cool, use on pizzas straight away. May be refrigerated for up to five days.
If your sauce seems to runny, add some more tomato paste.

Preparing Cheeseburger Pizza
Switch oven on to at least 450 degrees and preheat for at least 30 minutes.
Stretch out dough into a circle, on a floured surface.
If you are using a pizza steel or stone, make sure it is preheating in oven.
Now it's time to add the sauce. This recipe calls for White Sauce. Spread the White Sauce around the pizza base, leaving a gap at edges.
Add your ingredients in size, from the largest to smallest.
Cheese should be sprinkled on at the end.
Toppings for this pizza are;
Ground Beef
Bacon
Cheese
Pickles
Lettuce
Tomato
This pizza is fantastic as is, or you could make some homemade garlic bread as well?
Oven time
Put the Cheeseburger pizza in the middle of your oven (on a pizza steel if you have one) and set timer for 10 minutes.
After 10 minutes, open the door and see how cooked pizza is.
Pizza should be ready within 15 minutes. However, allow it to cook to personal taste.

About Bacon
Often used as a flavouring or side dish, Bacon is a type of salt-cured pork. Bacon is created through a curing process, where the meat is soaked in a solution of salt, nitrates and sometimes sugar. Afterwards, the Bacon is typically smoked.
Bacon's history goes back thousands of years to China in 1500 BC. Pigs were also being raised in Europe by 1500 BC, possibly for the same purpose. In Middle English the word Bacon meant all pork in general.

Pizza Tools
When making Cheeseburger Pizza, I always recommend that you use whatever kitchen items you have. My basic pizza tools are…
Wooden Rolling Pin
Many people prefer hand stretching, however every cook really should have a good wooden roller nearby too.
Mesh Sieve
You will find having a seive such a useful element for pizza making as well as all your baking. It's great to filter all flours through a fine mesh sieve, to make sure they're ready for use.
Bench Scrapers
Good quality metal or plastic bench scrapers make it so much esier to both cut your dough, and scrape your bench. I prefer plastic to avoid scratching my bench.

Pickles
When it comes to pizza toppings, nothing adds a unique flavor quite like pickles. Pickles are an interesting topping that can be added to any kind of pizza. From sweet and sour dill pickles to spicy jalapenos, the possibilities are endless.
Pickles come in so many different shapes, sizes, and flavors that it's easy to customize your pizza to your own taste preferences.
Keeping Pizza
Leftovers after the meal? Here are some tips.
Chill in the fridge
You can keep pizza in plastic wrap or a container for up to 3 days in the fridge.
Can you freeze pizza?
You can freeze pizza for up to three months, however I'd suggest consuming it within the first few weeks, ideally.
How to reheat
There are many ways to reheat pizza. We cover seven of them in this article.

Meat Pizzas
Keen on seeing more than Cheeseburger pizza? We have plenty of other Meat pizza recipes to look at, as well. Enjoy!

Pizza making FAQ
Want to know how to make great pizza at home? Here are some helpful answers to the most frequently asked questions.
How long does it take to digest pizza?
It typically takes around 6-8 hours for pizza to digest in your stomach. The higher the fat content, the longer food takes to digest. Pizza has carbs in the sauce, crust and vegetable toppings, plus high fat and protein in any meat and cheese.
Why pineapple belongs on pizza?
Pineapple belongs on pizza, in my personal opinion. It's a weird debate which has enveloped the world. Each person has their own opinion. If you like it, eat it, if not, then don't. Easy!
How much protein does pizza have?
Protein is an essential component of good health, and you should ensure that every meal has a protein source. The average pizza slice has 12 grams of protein, making it a good source for that day.
Have you made Cheeseburger Pizza?
Let us know if you enjoyed Cheeseburger Pizza ! Tag us on our Pinterest, Facebook or Twitter and let us know what you thought of it! I'd love to know.
Featured image: Source